Boosters and Toppers
Toppers and boosters fall into four broad categories—those used to publicize schools and their athletic teams, those passed out to promote political candidates, those distributed by civic organizations to advertise New Mexico towns and those given out by merchants to advertise their businesses. Car dealerships account for most of the latter category. Please see the page on Front Bumper Plates for information on how New Mexico law affects the display of these plates on vehicles.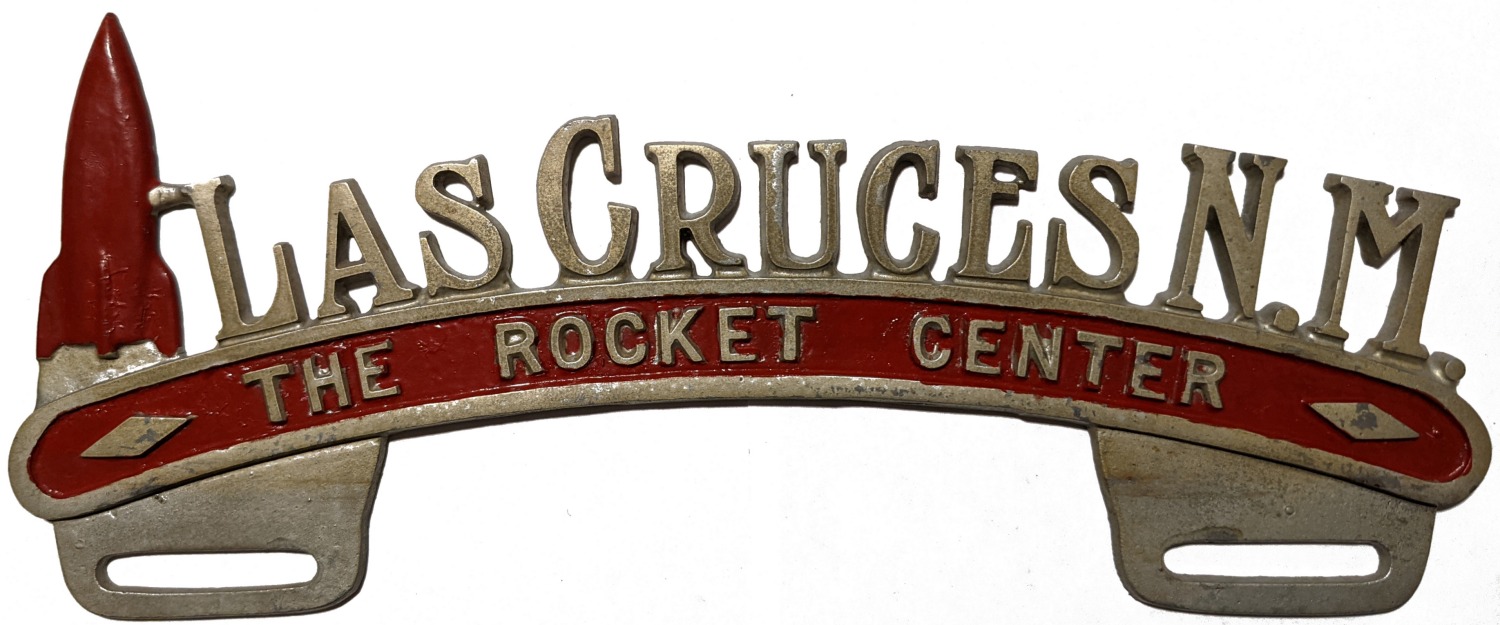 Schools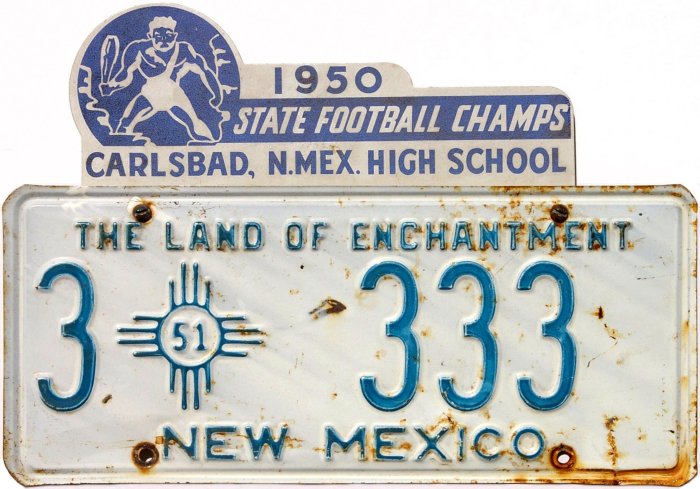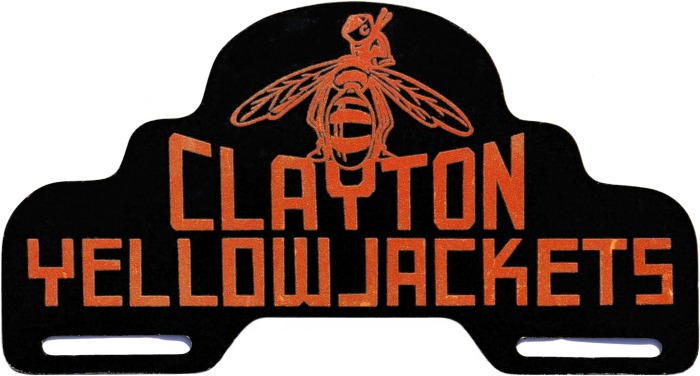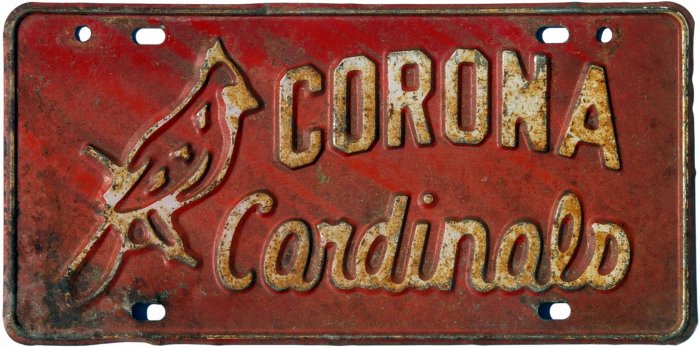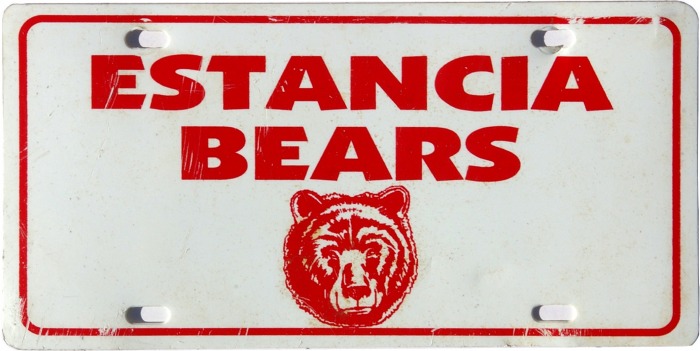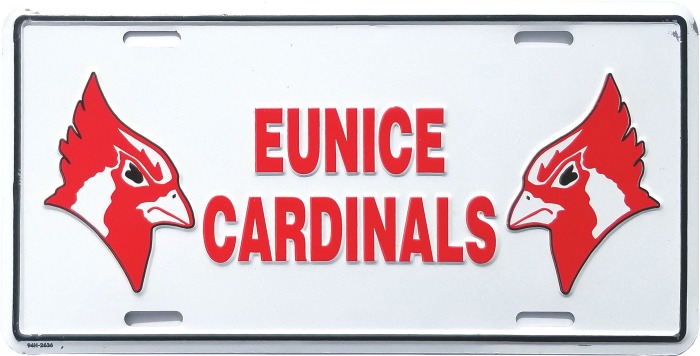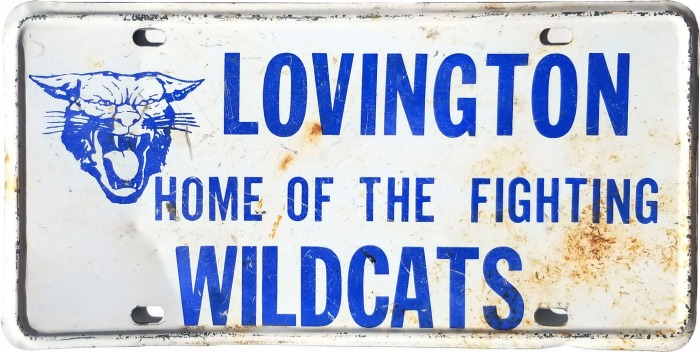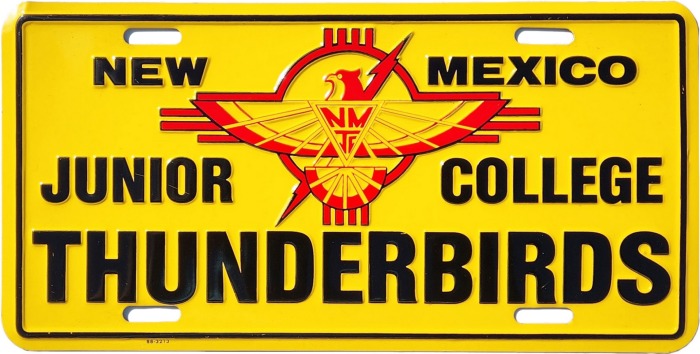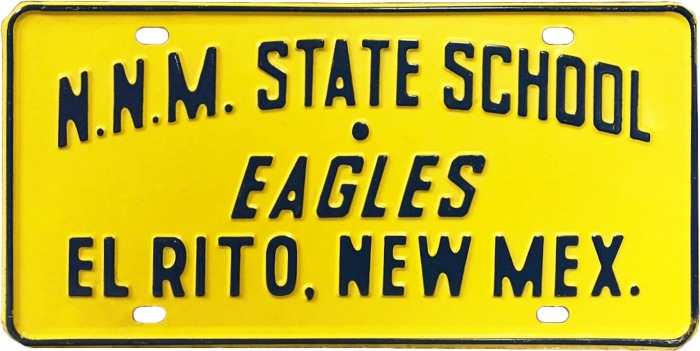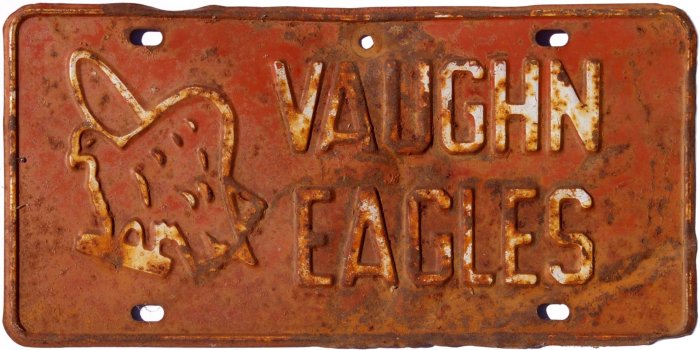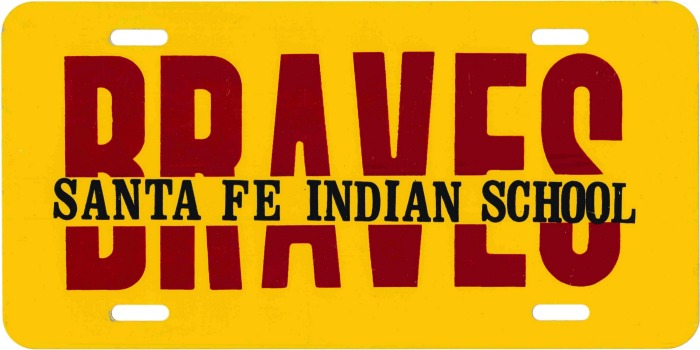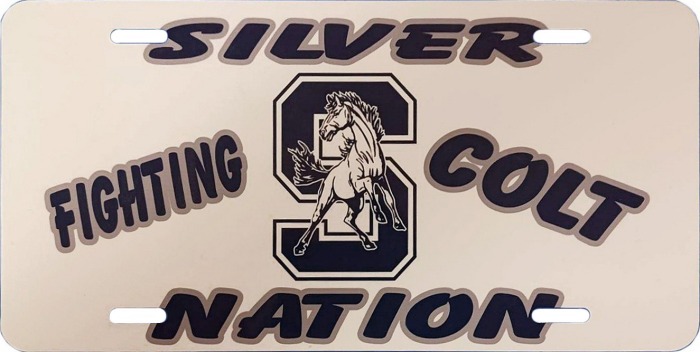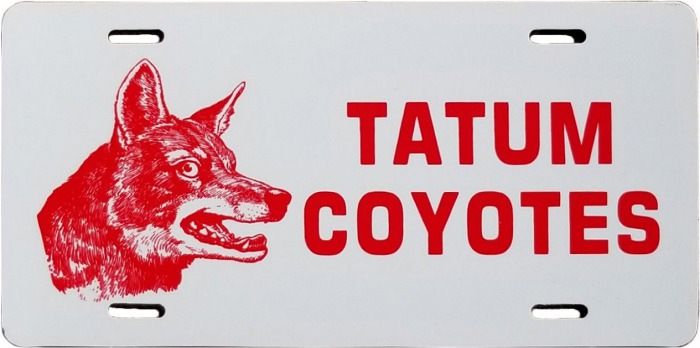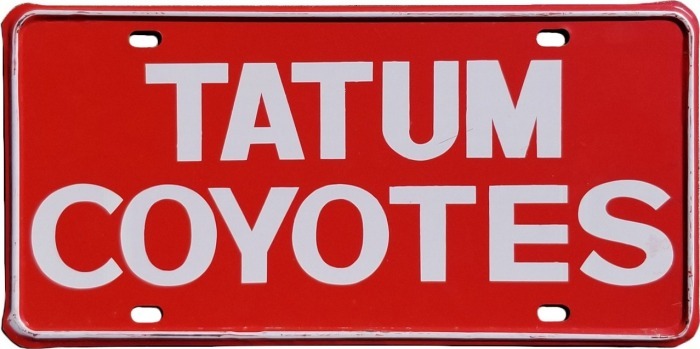 Auto Dealerships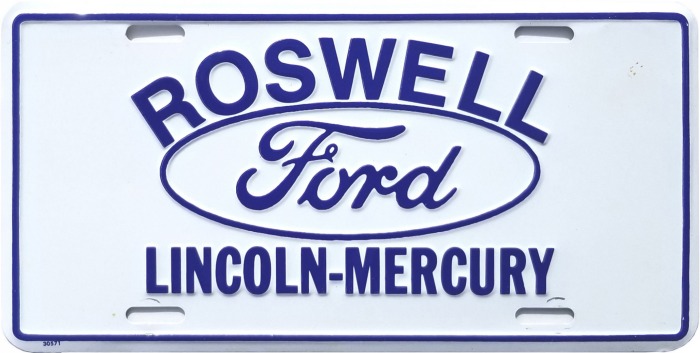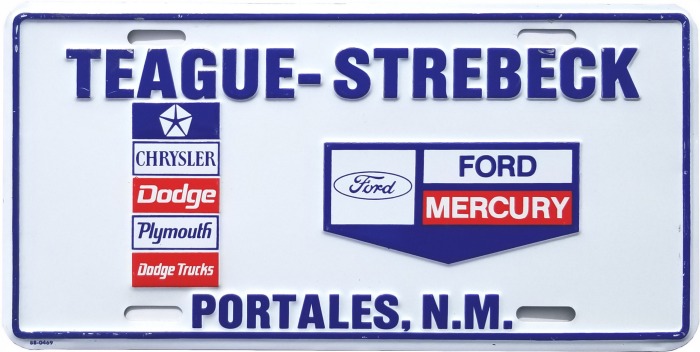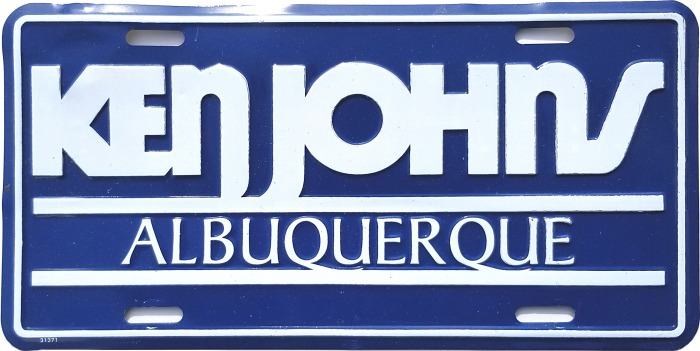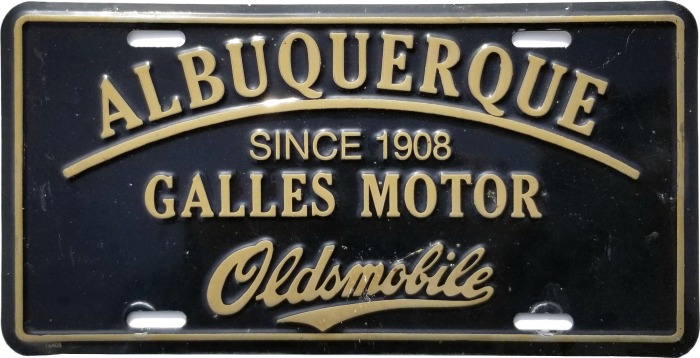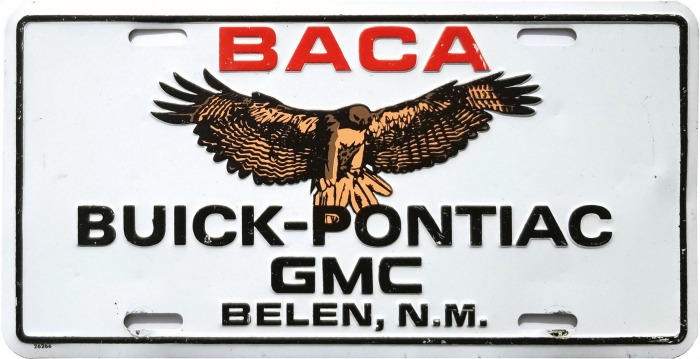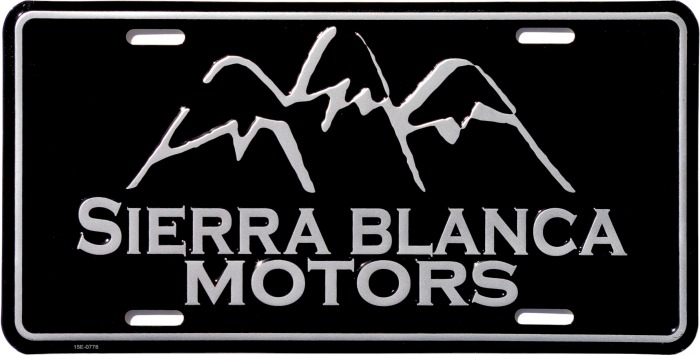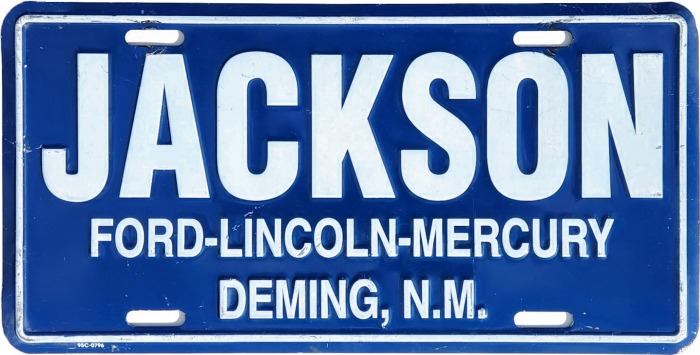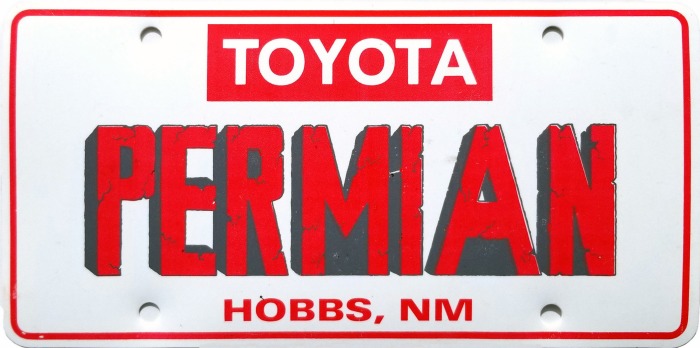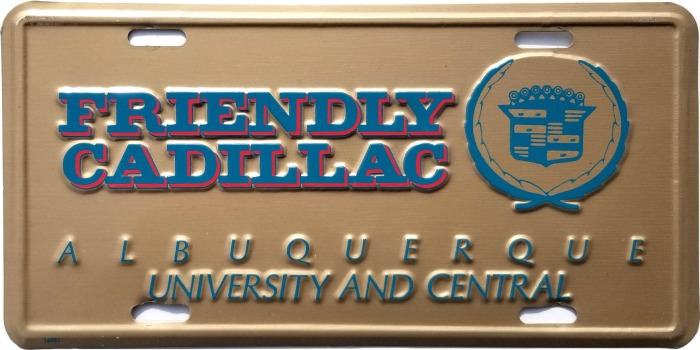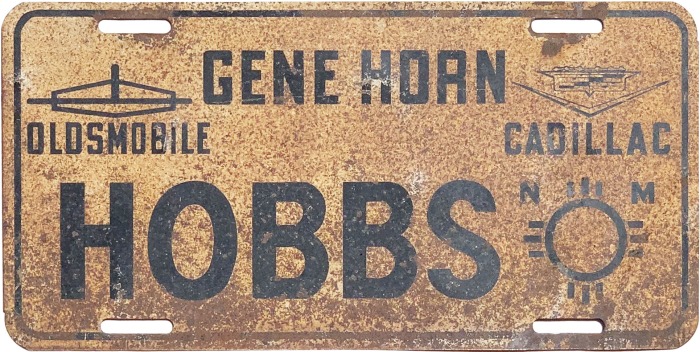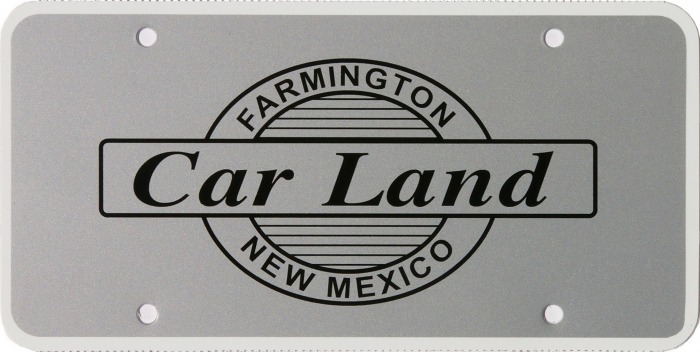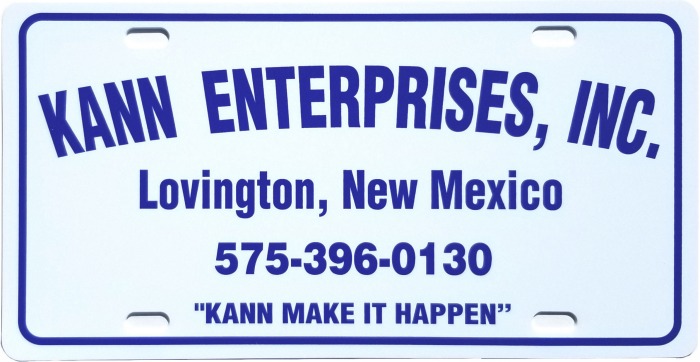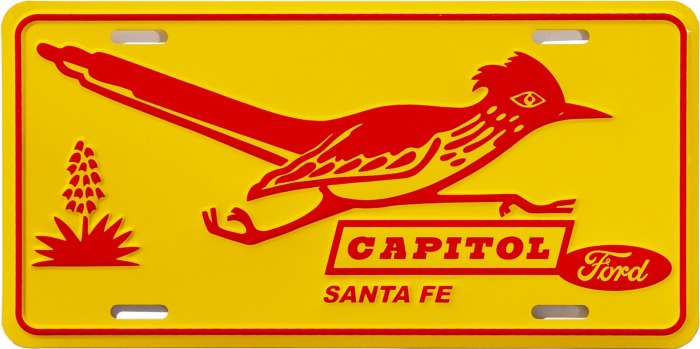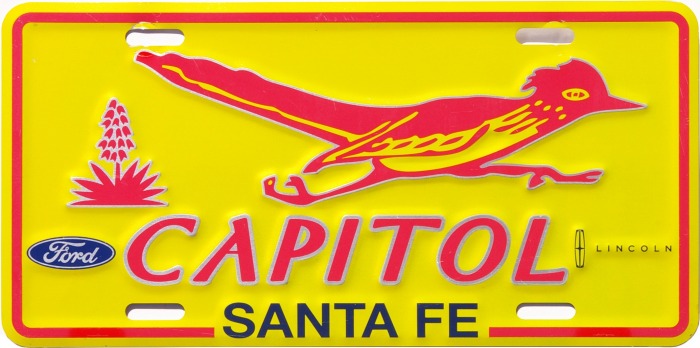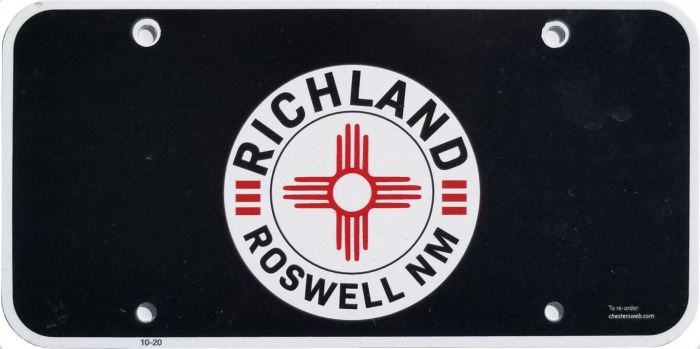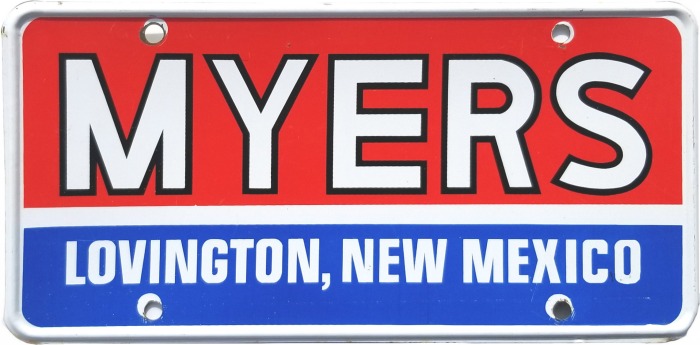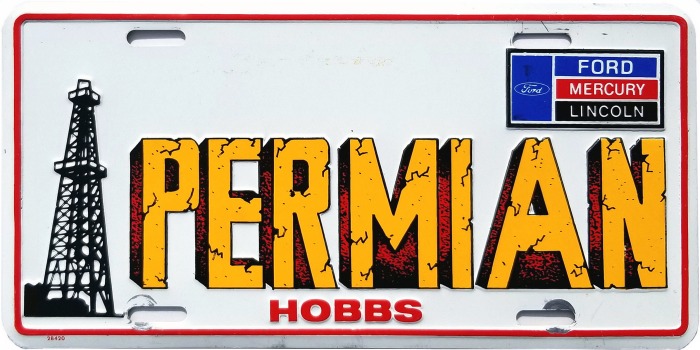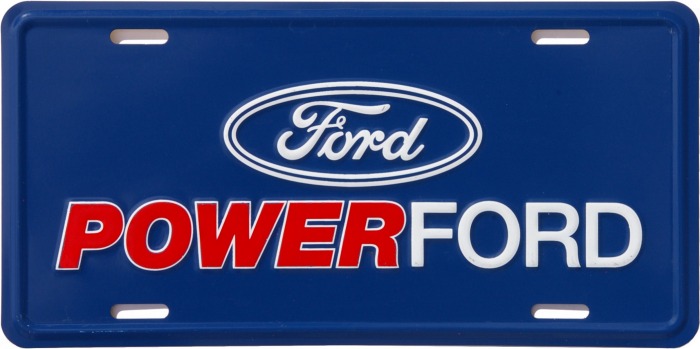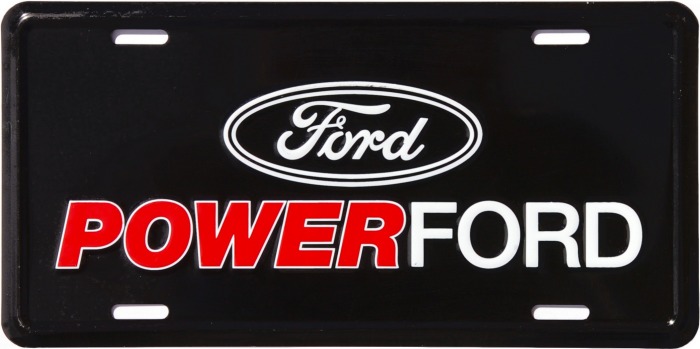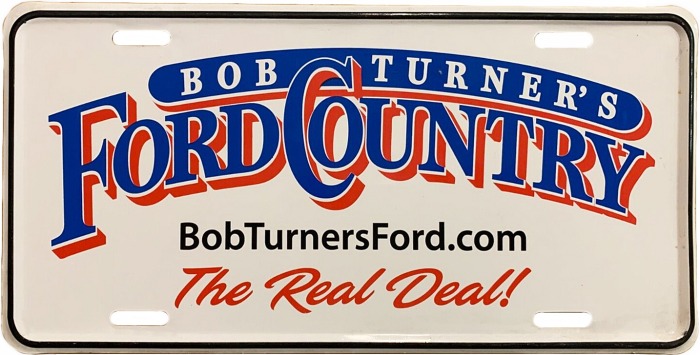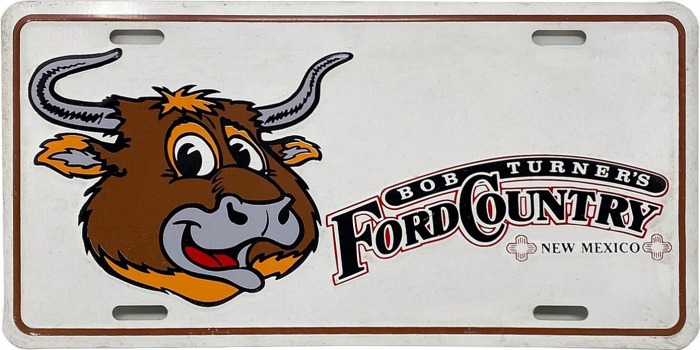 Special Events, Fraternal Organizations, Towns & Cities, etc.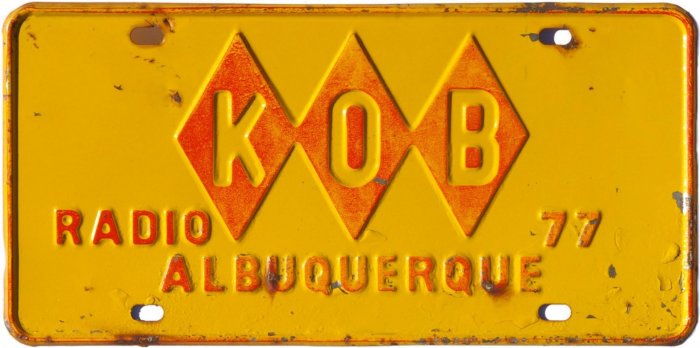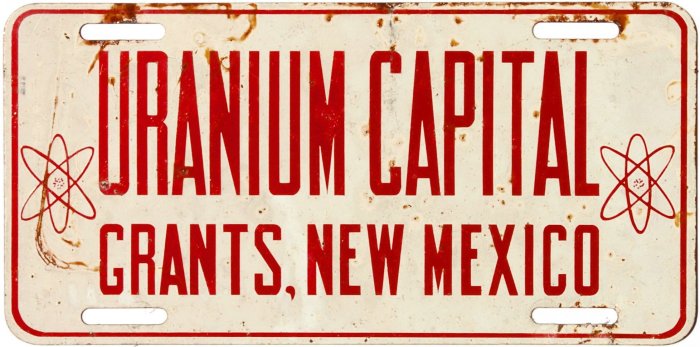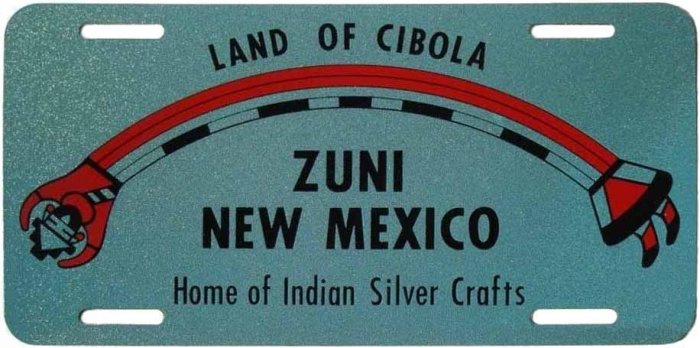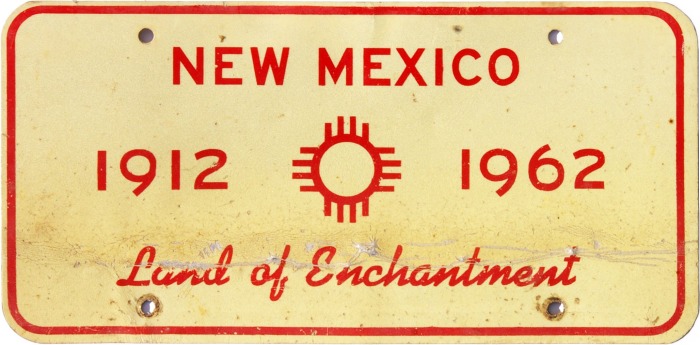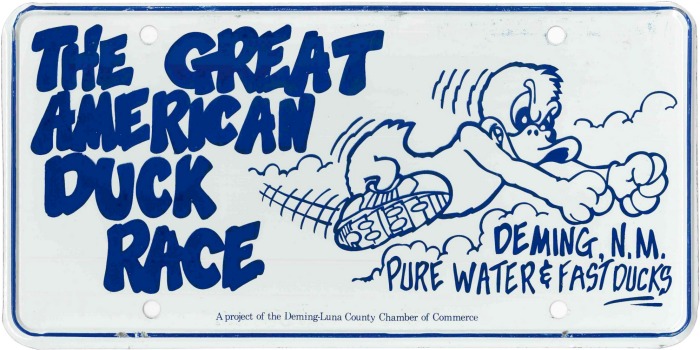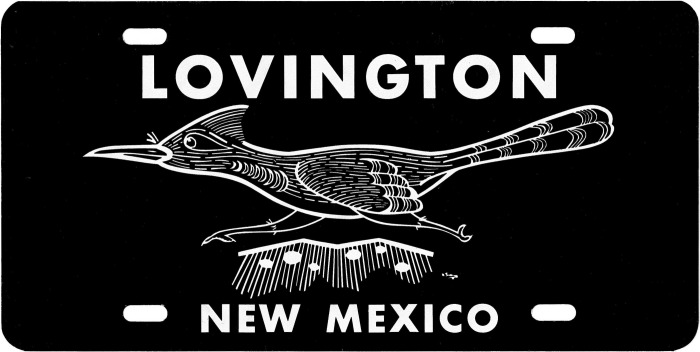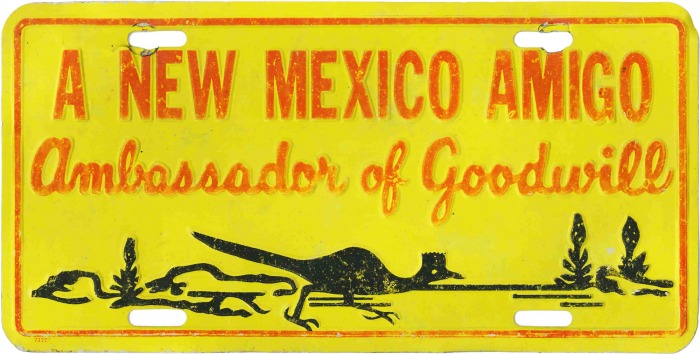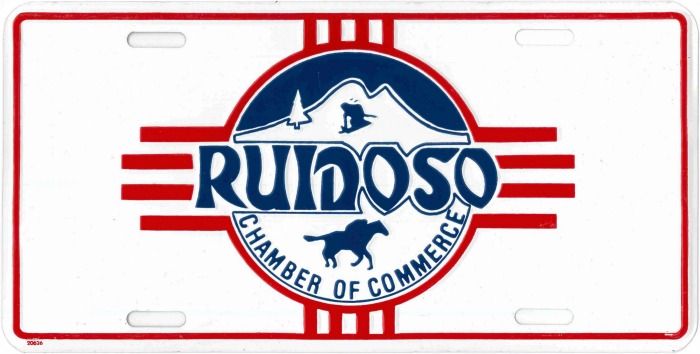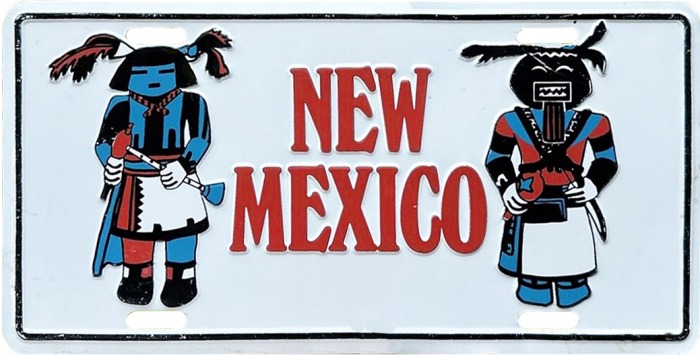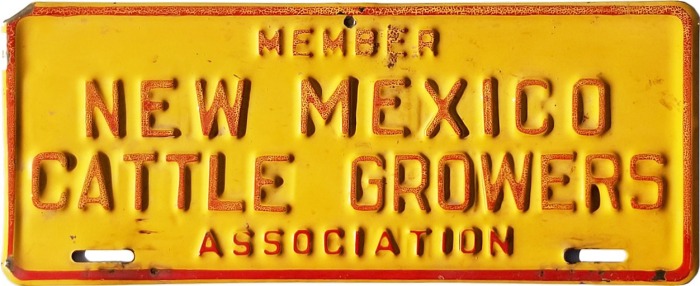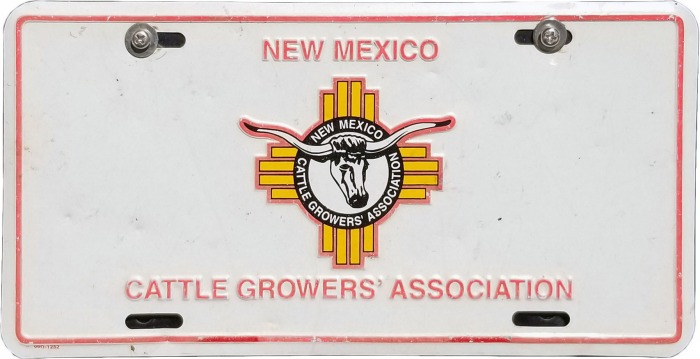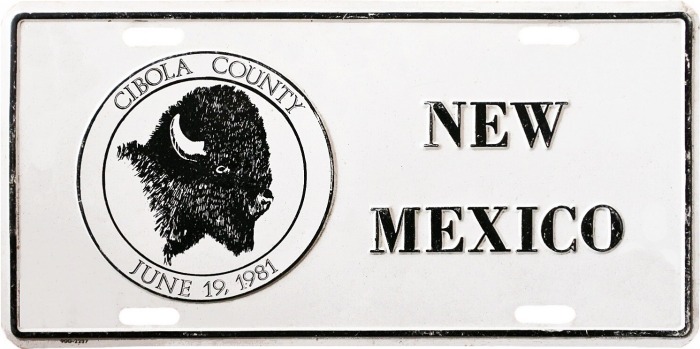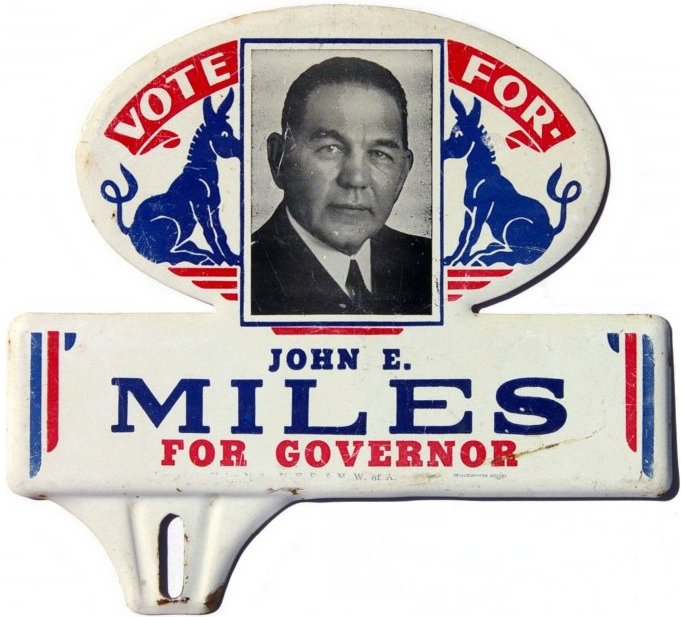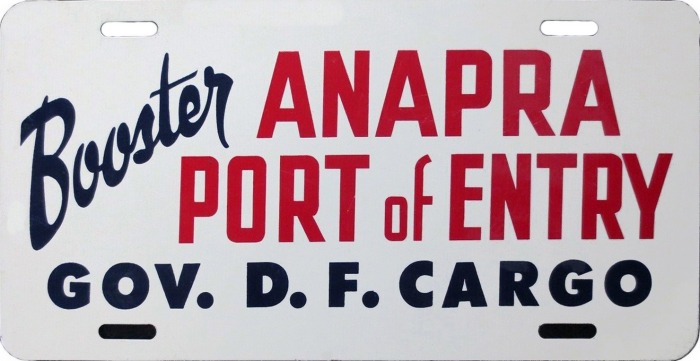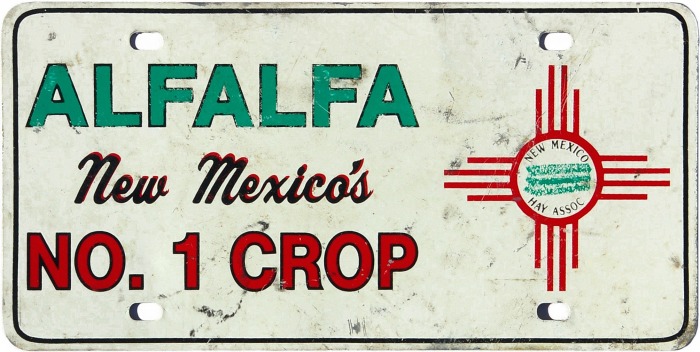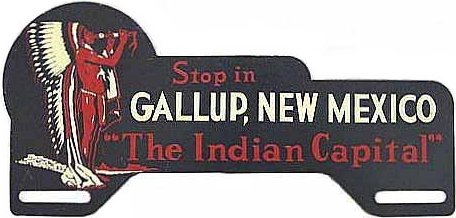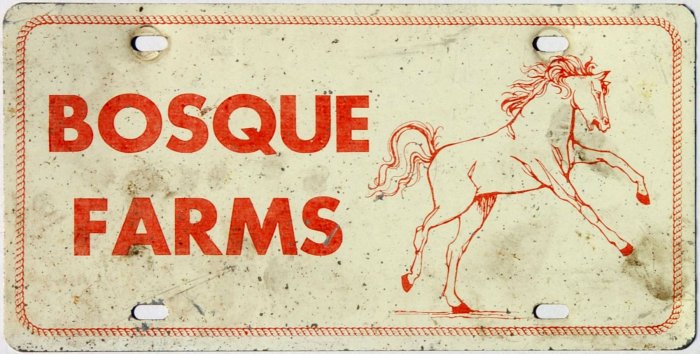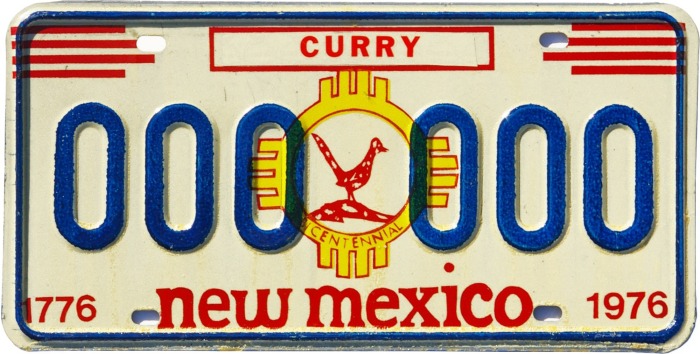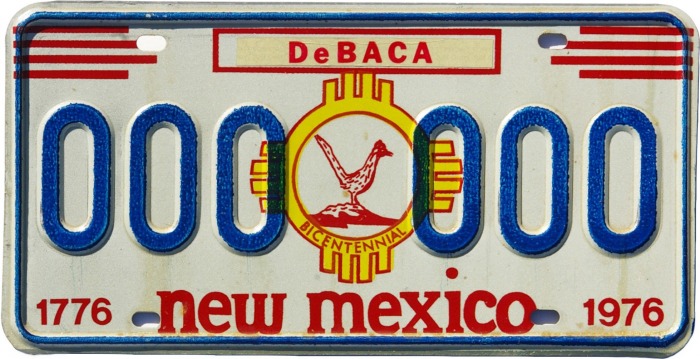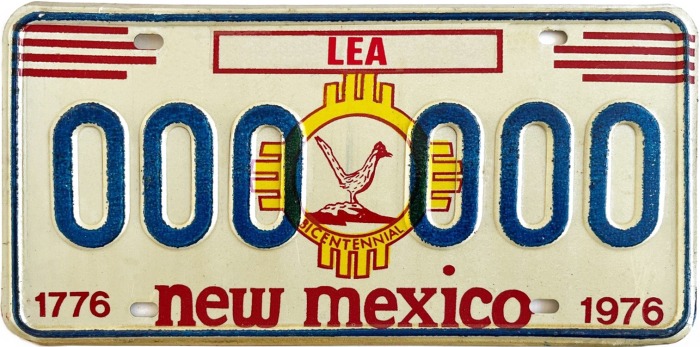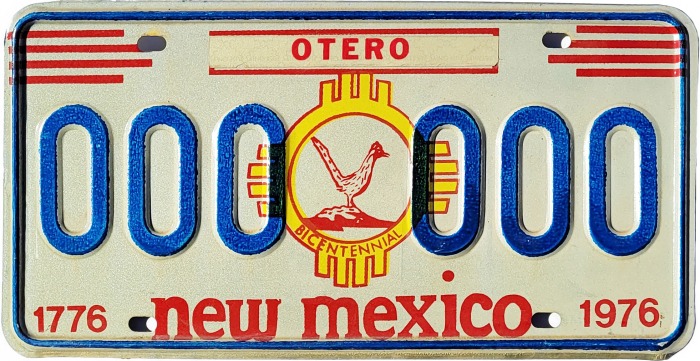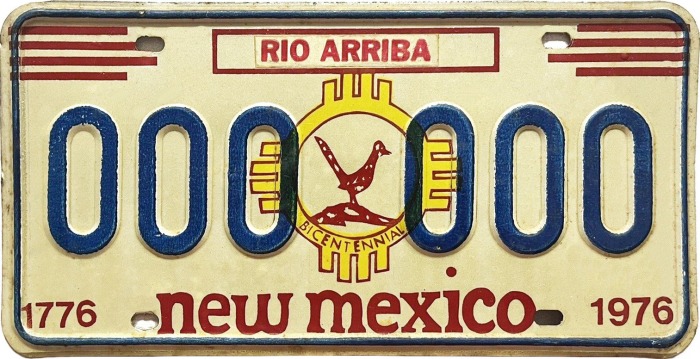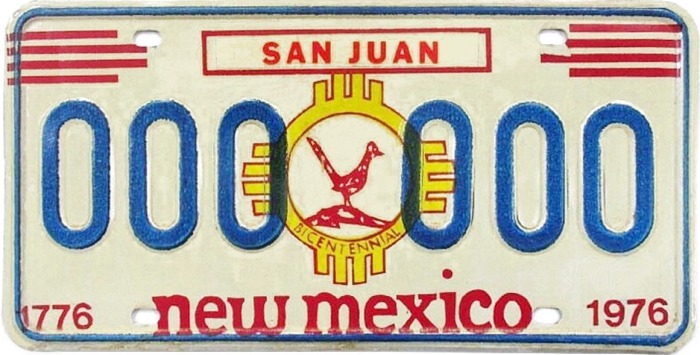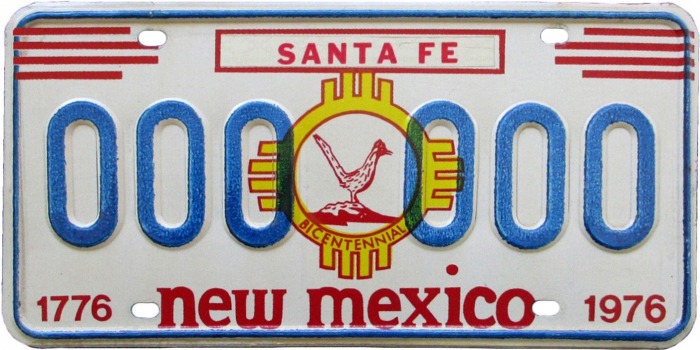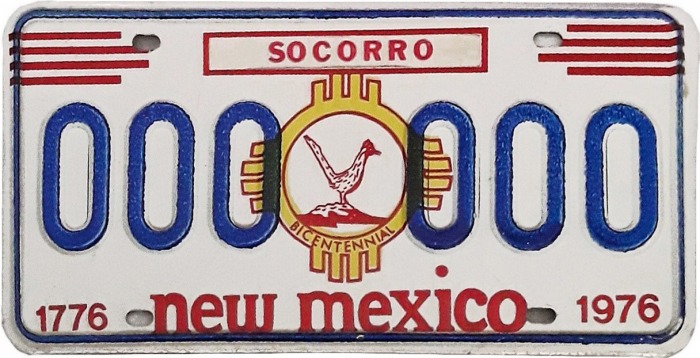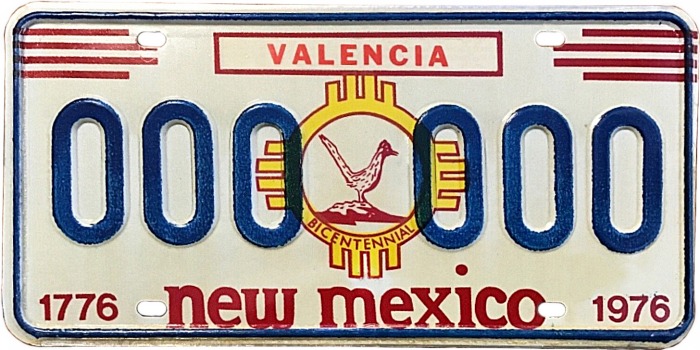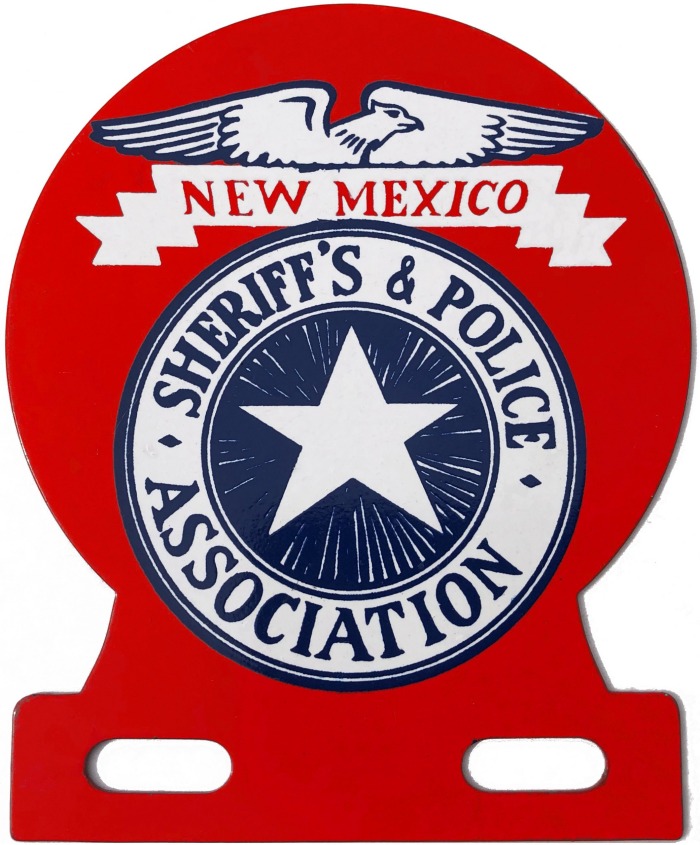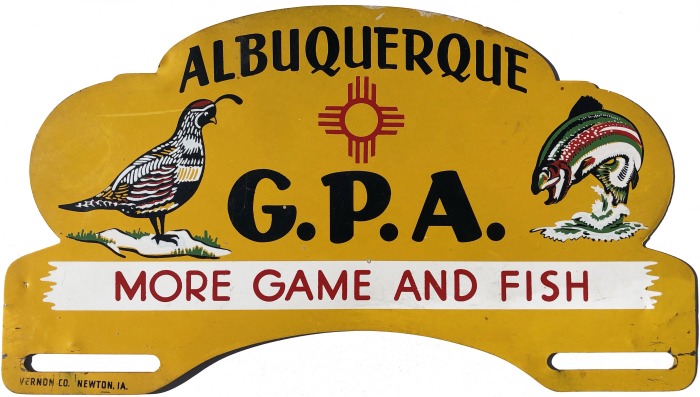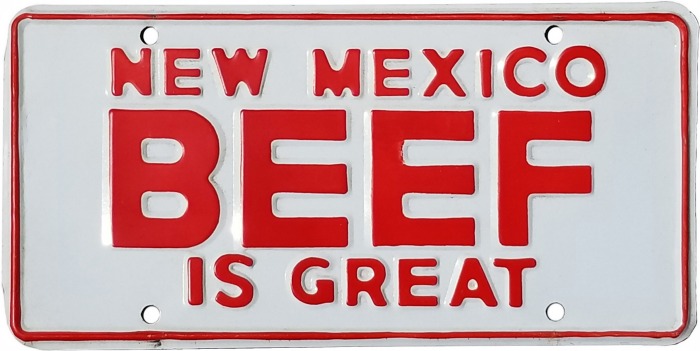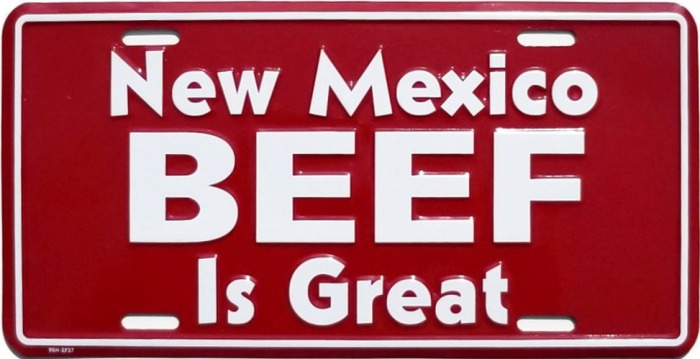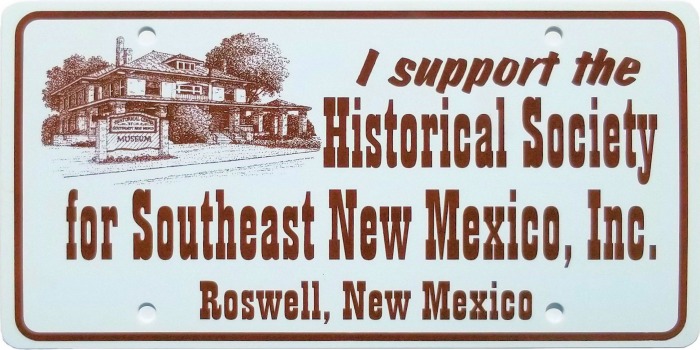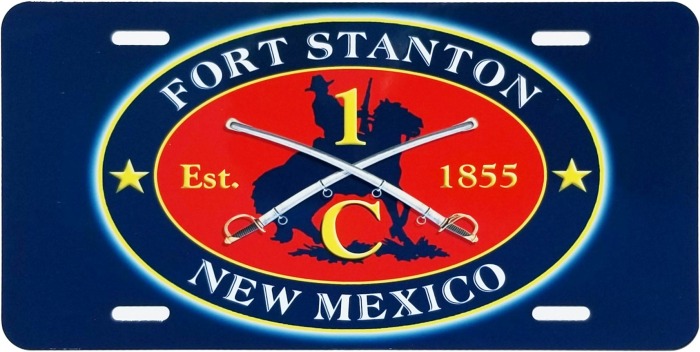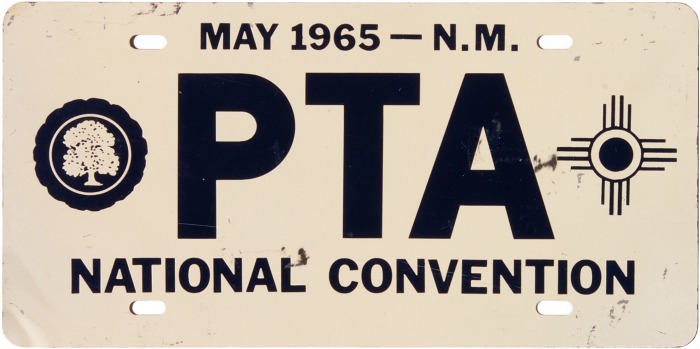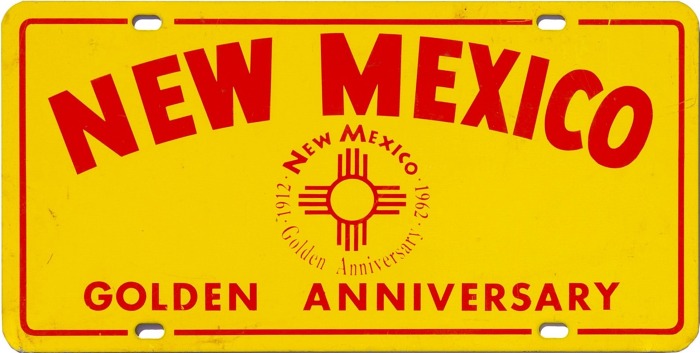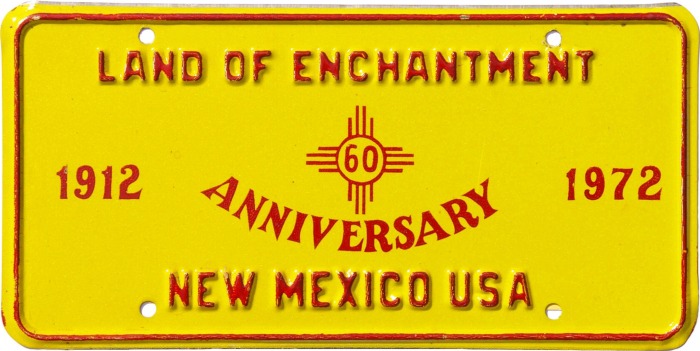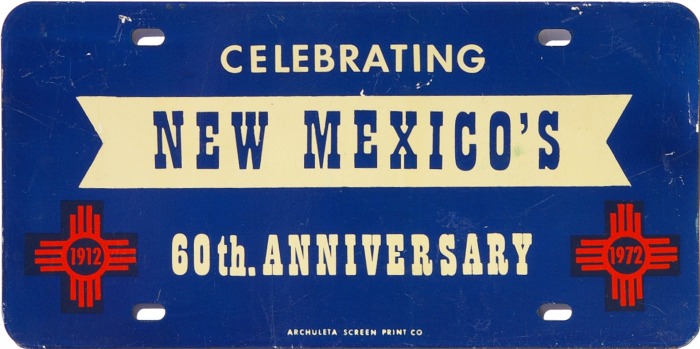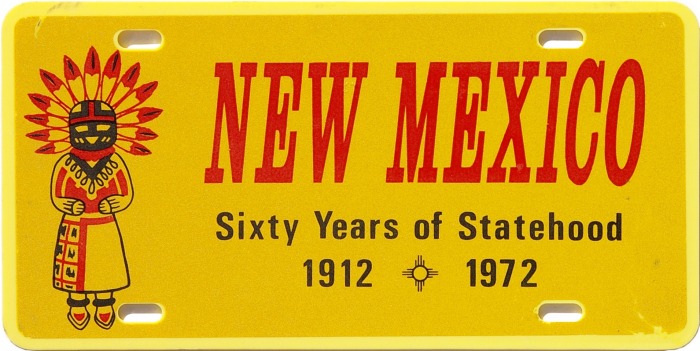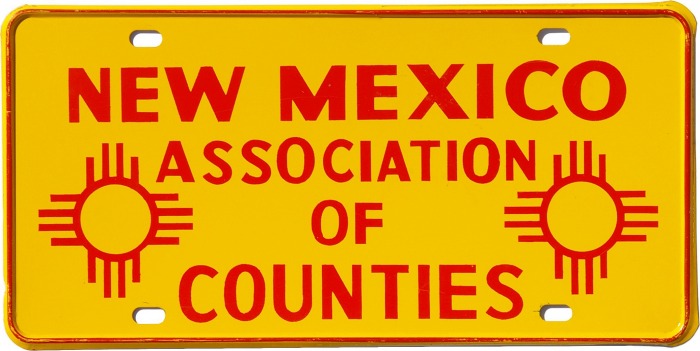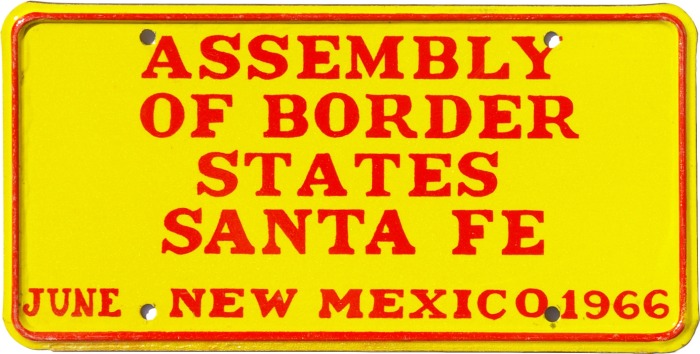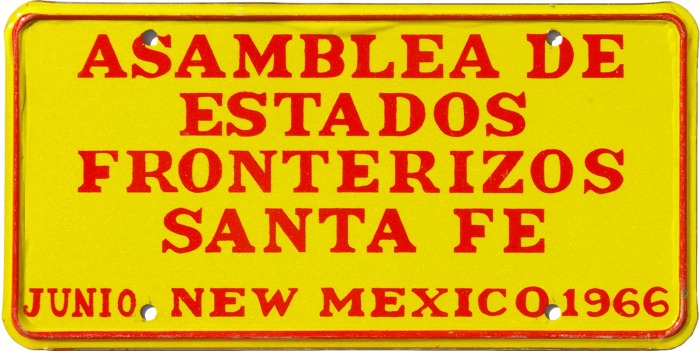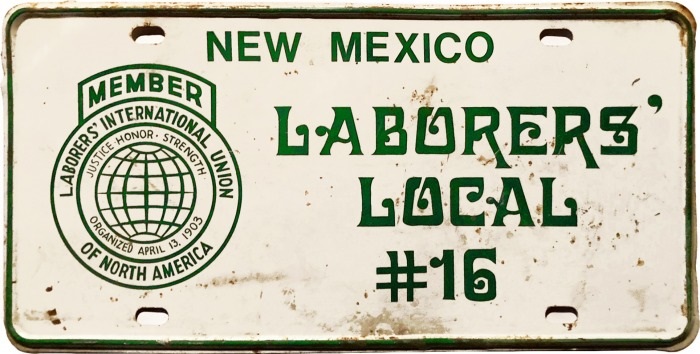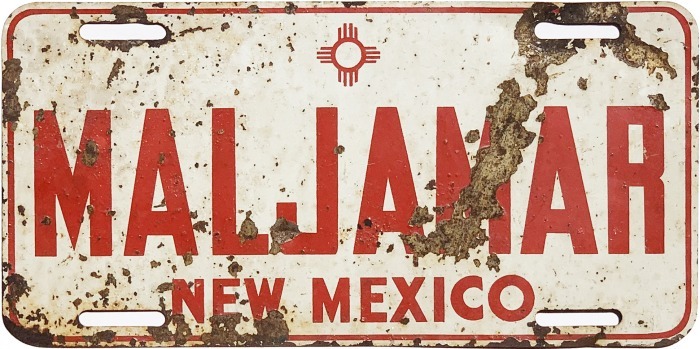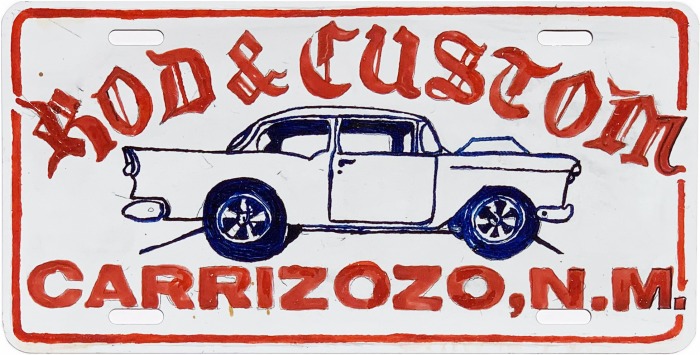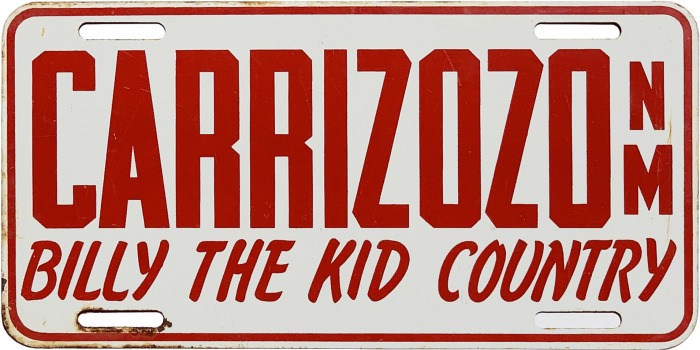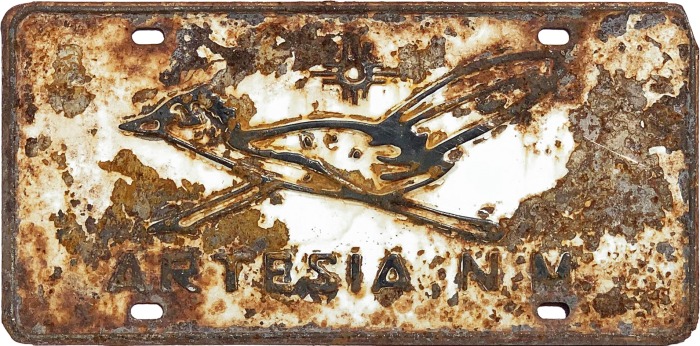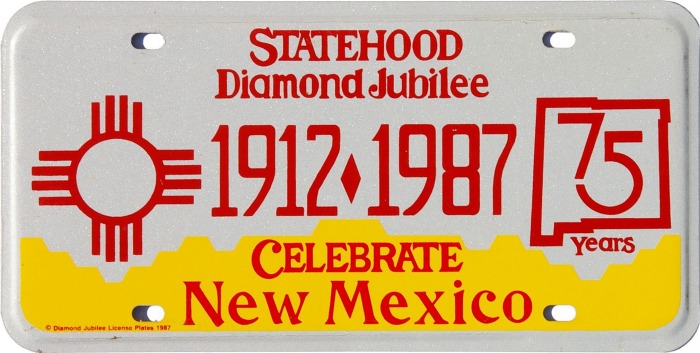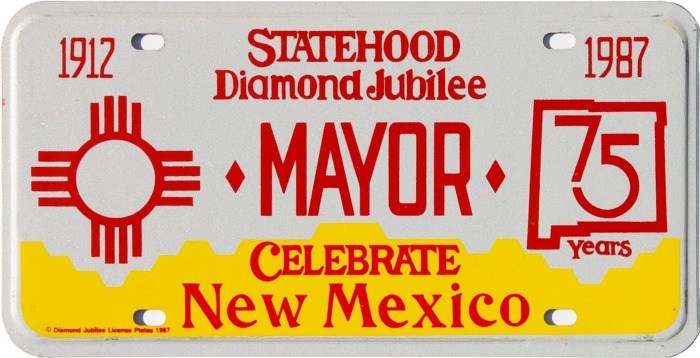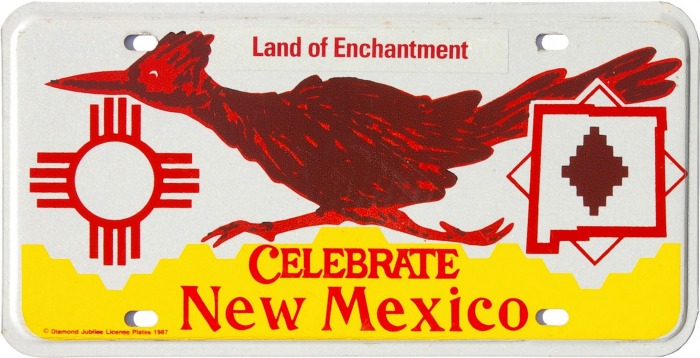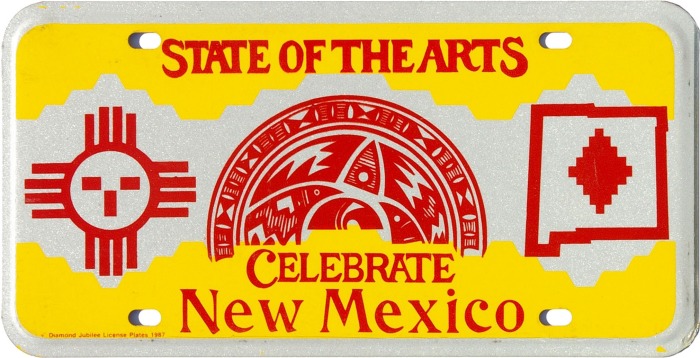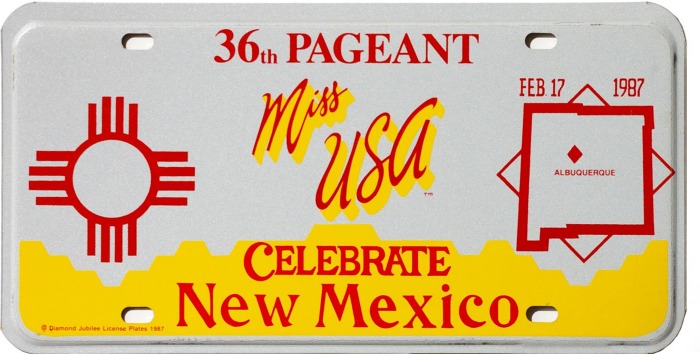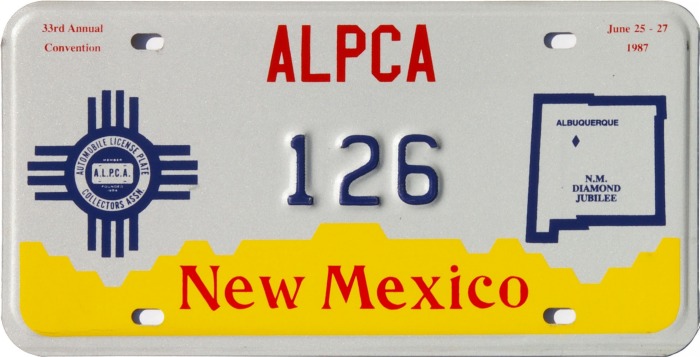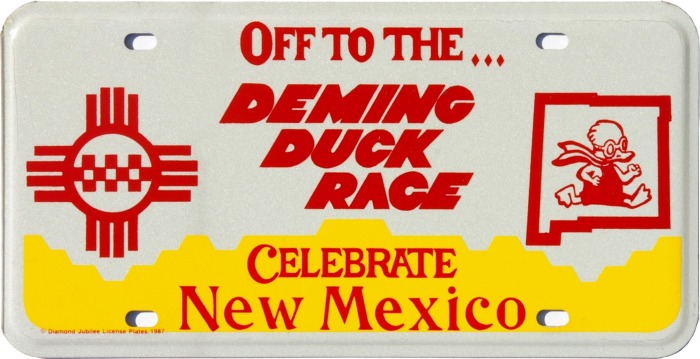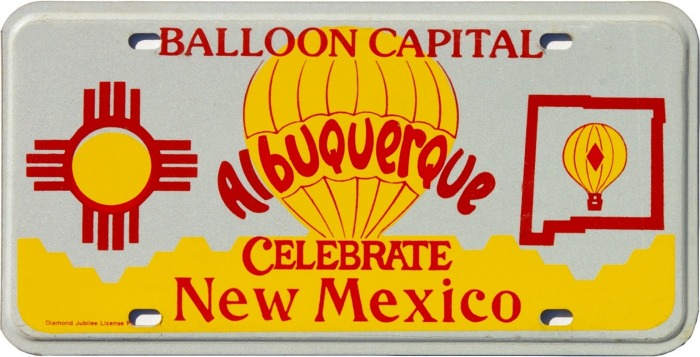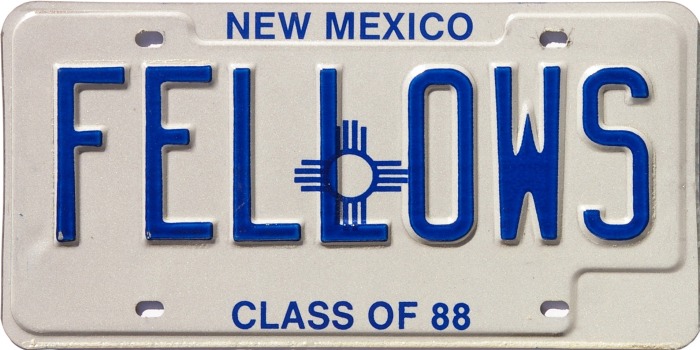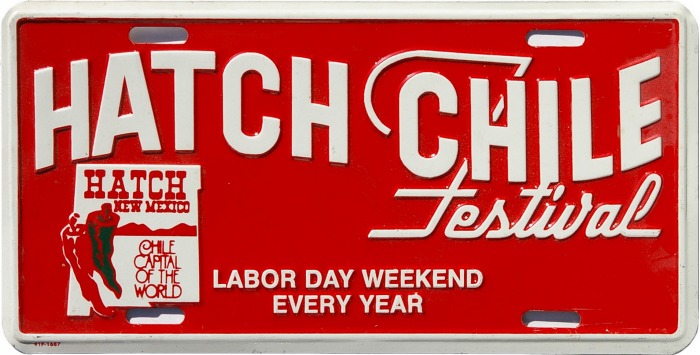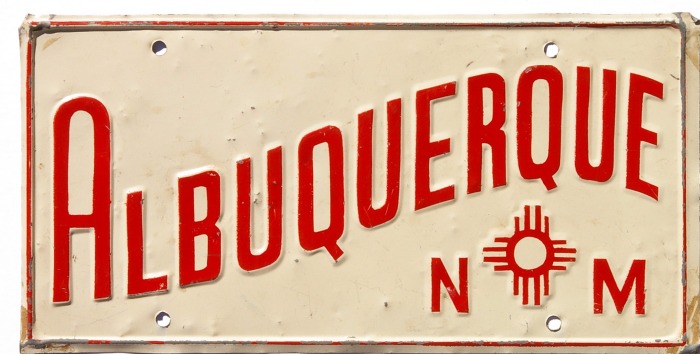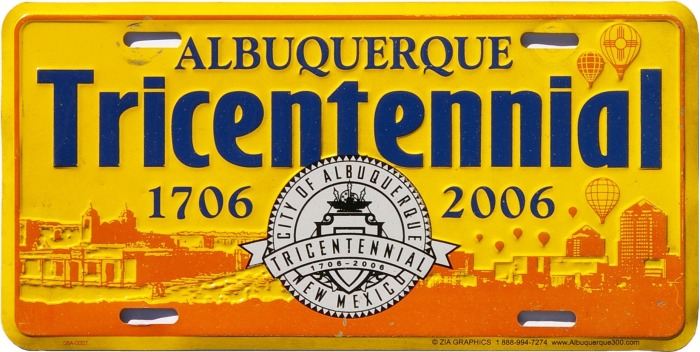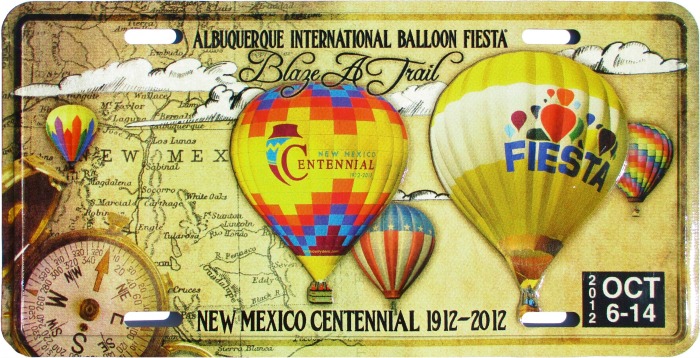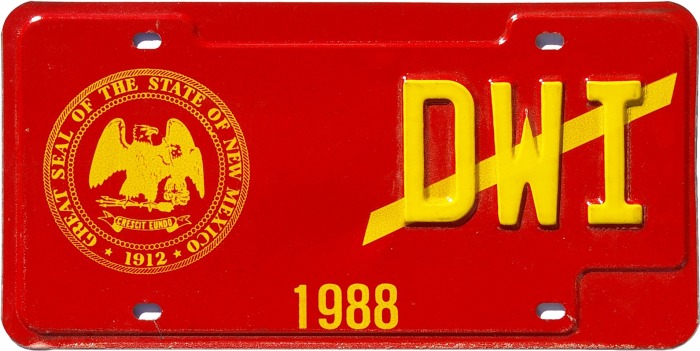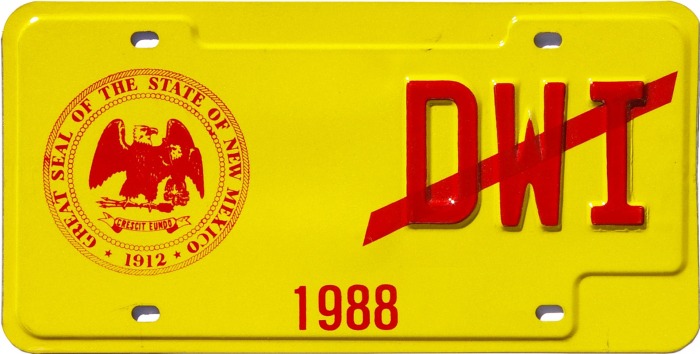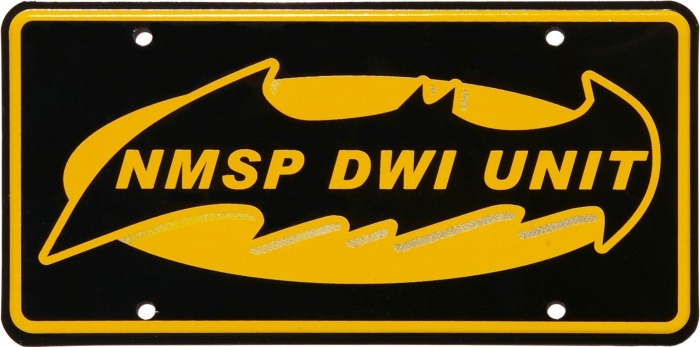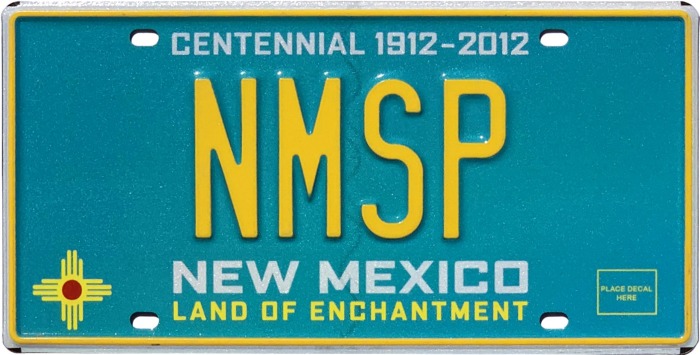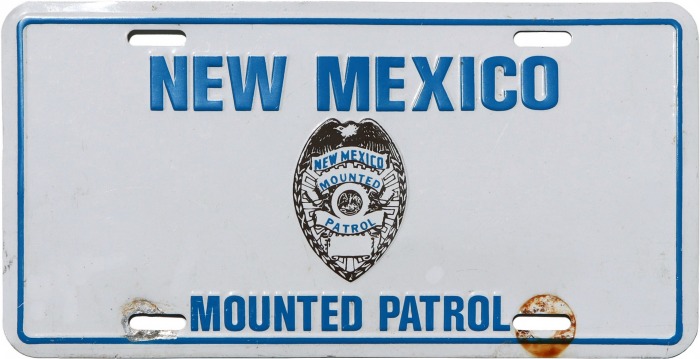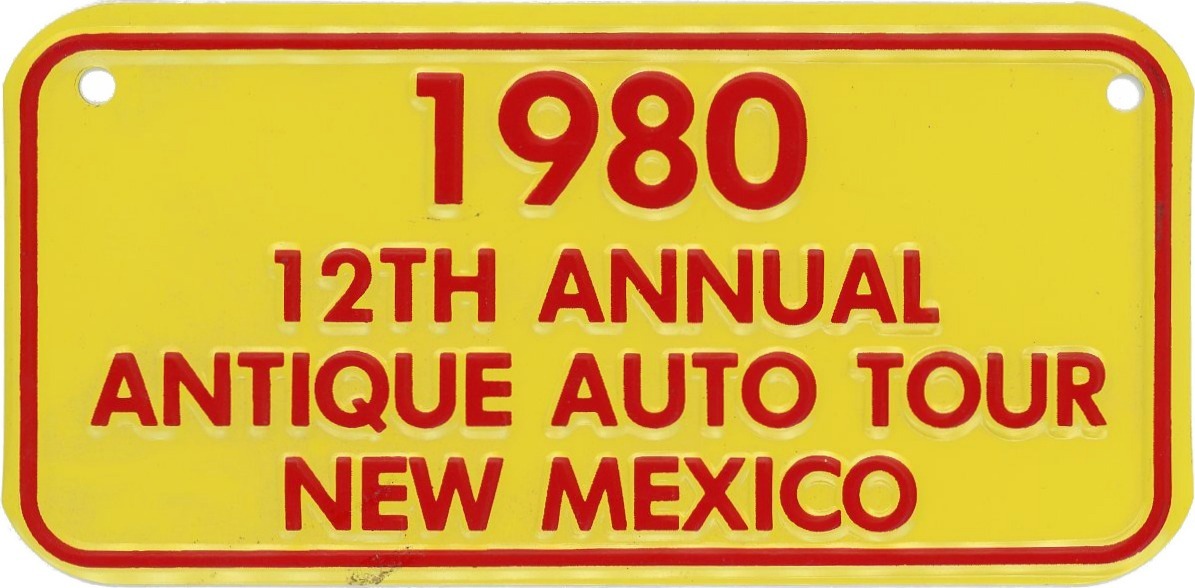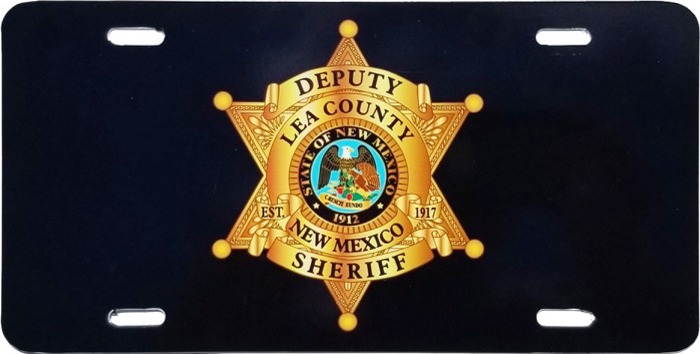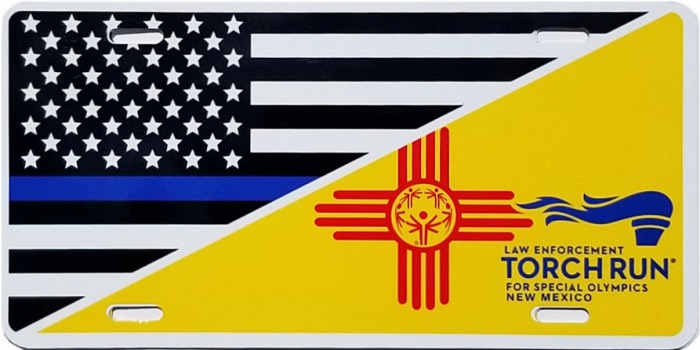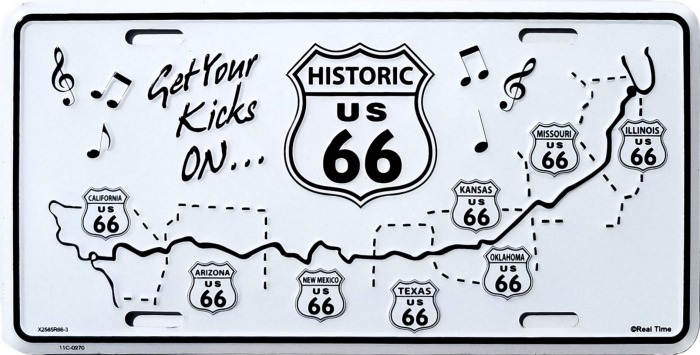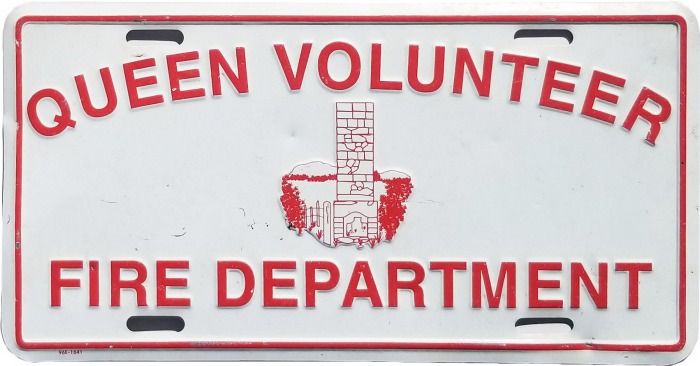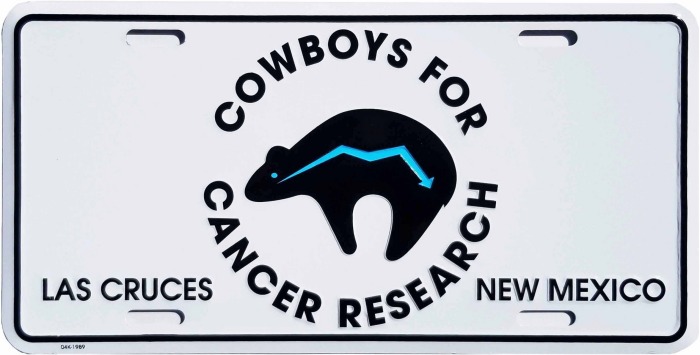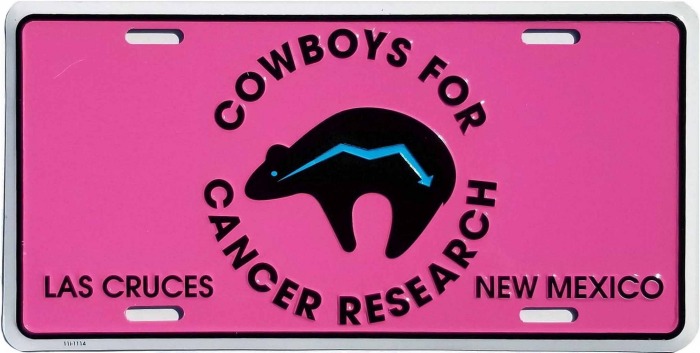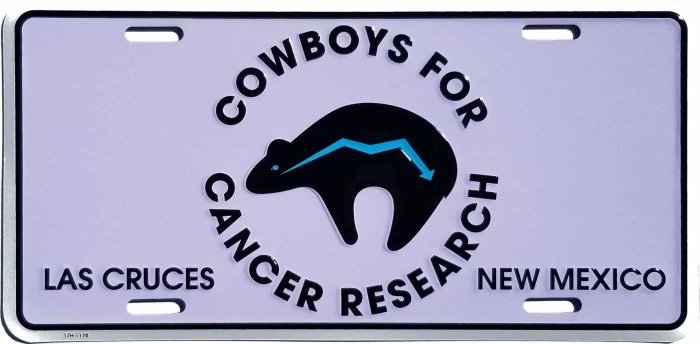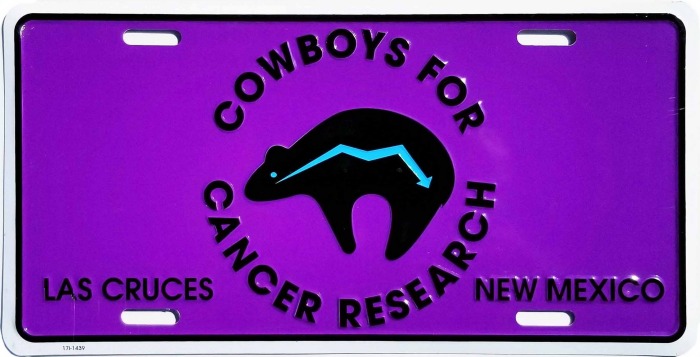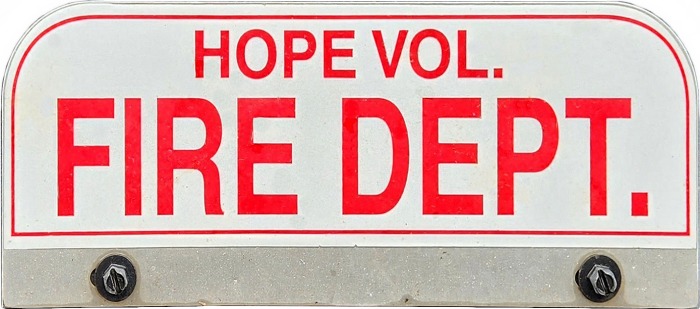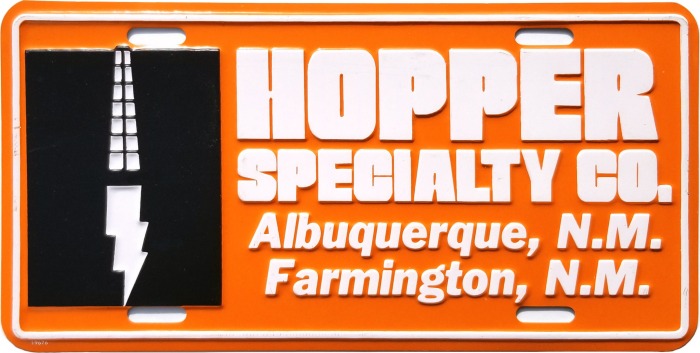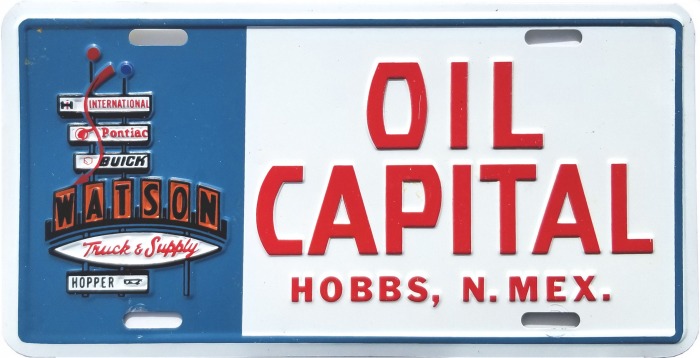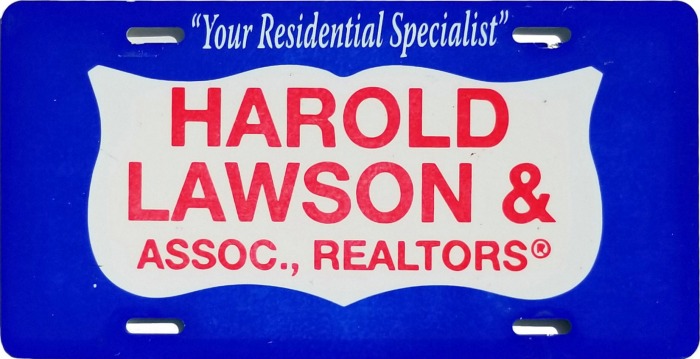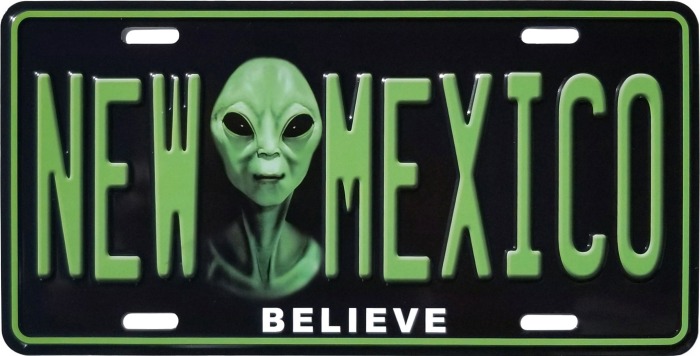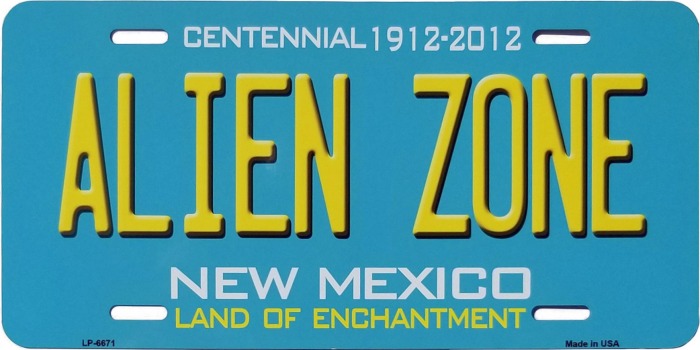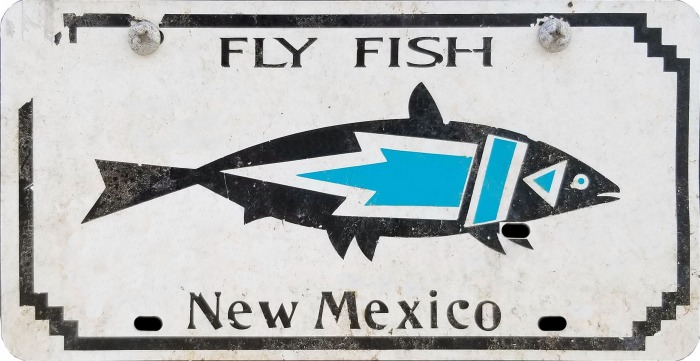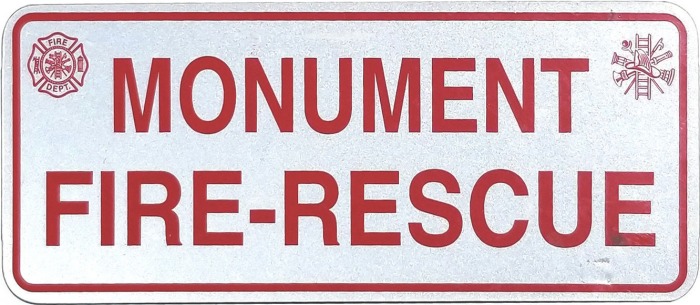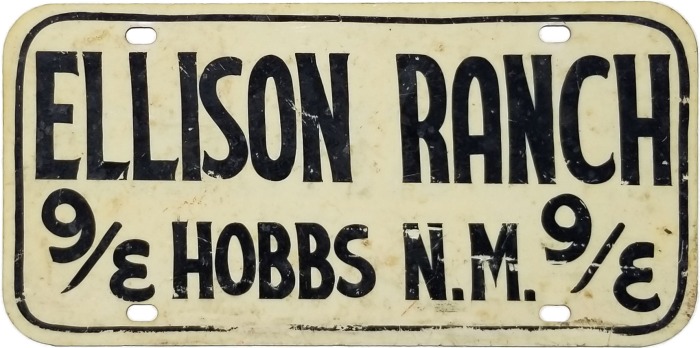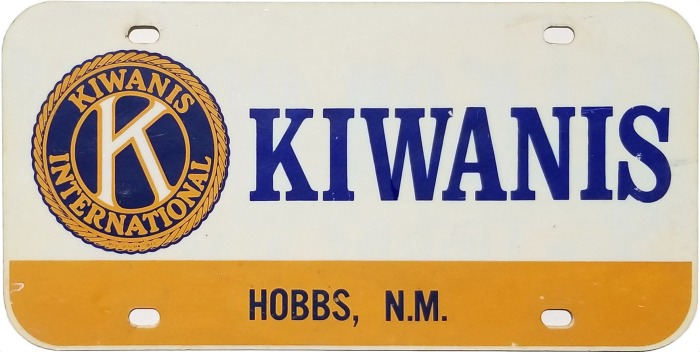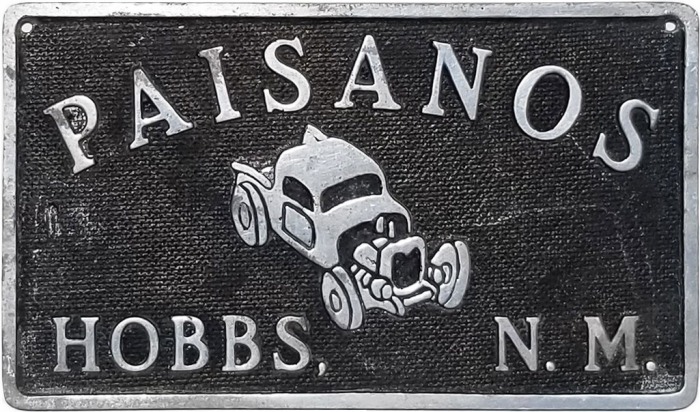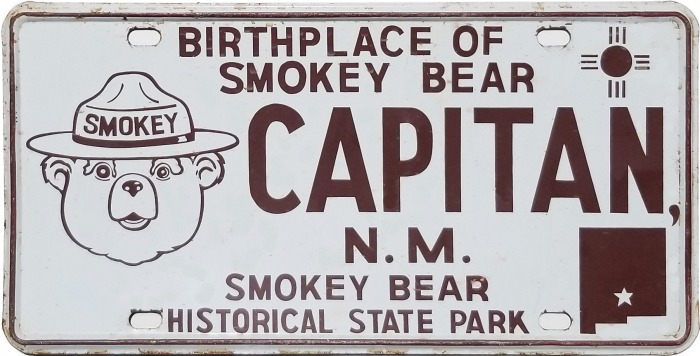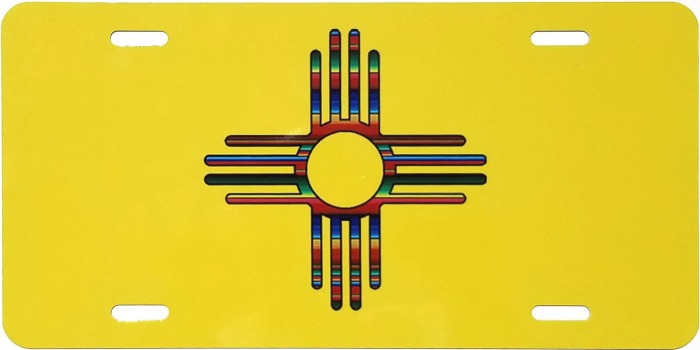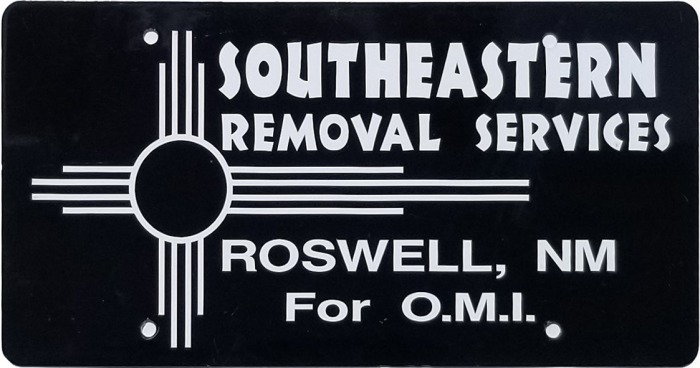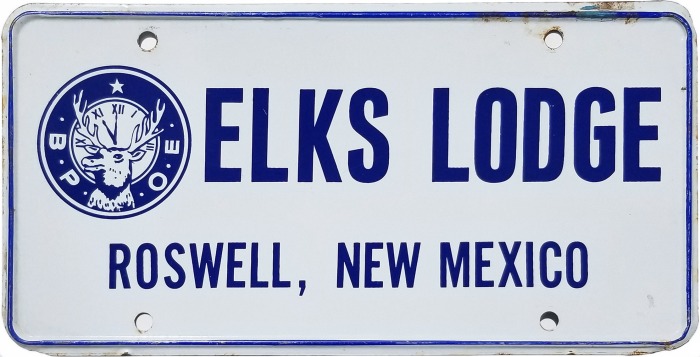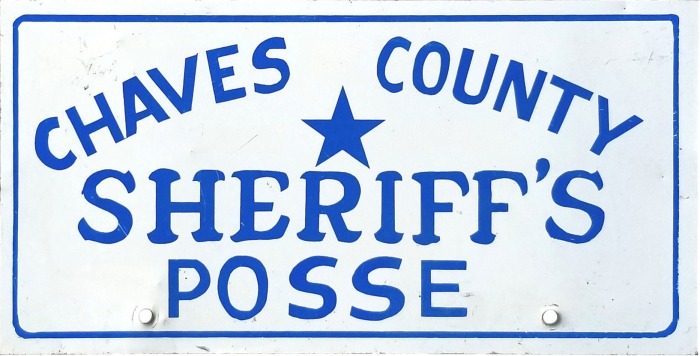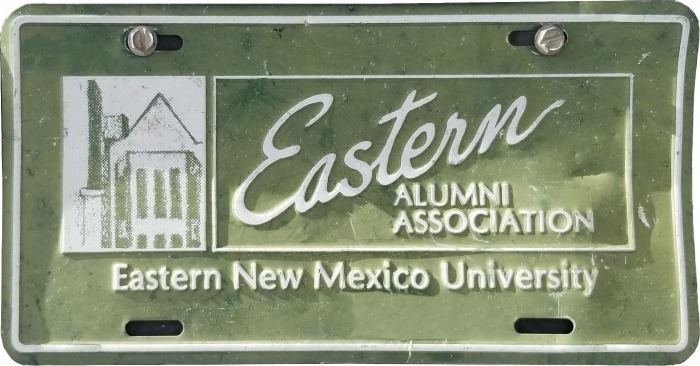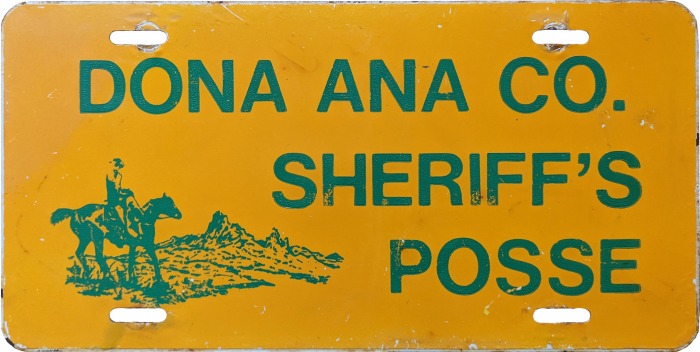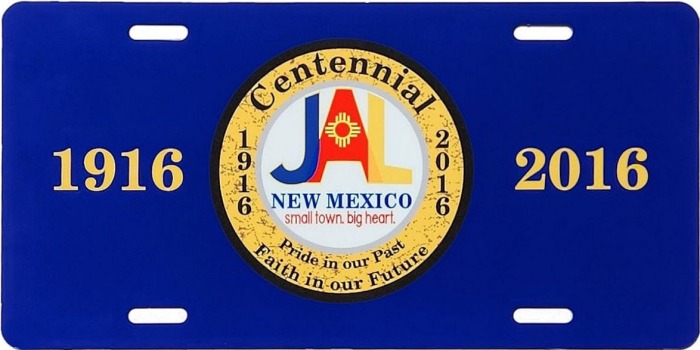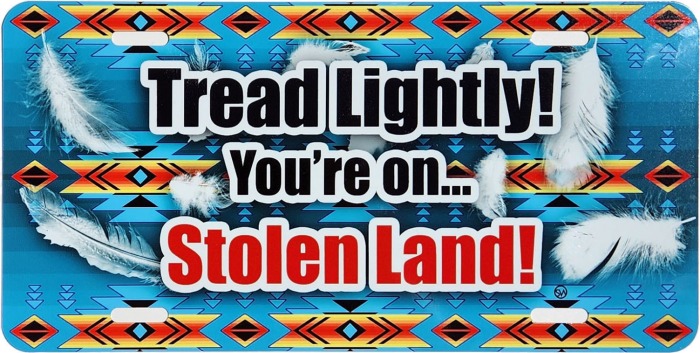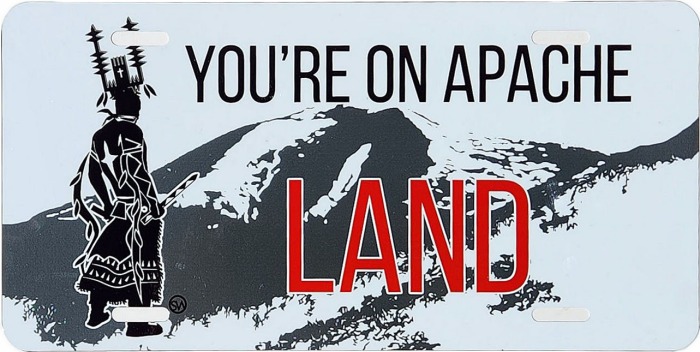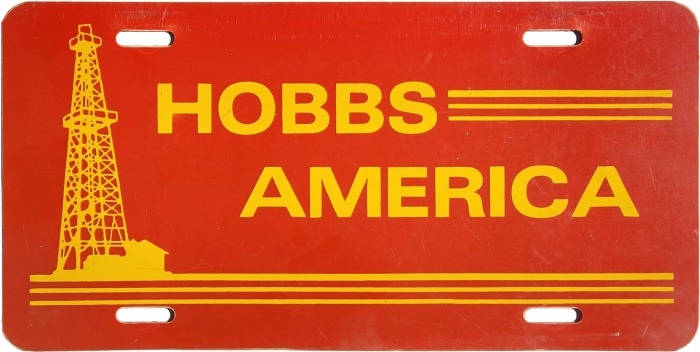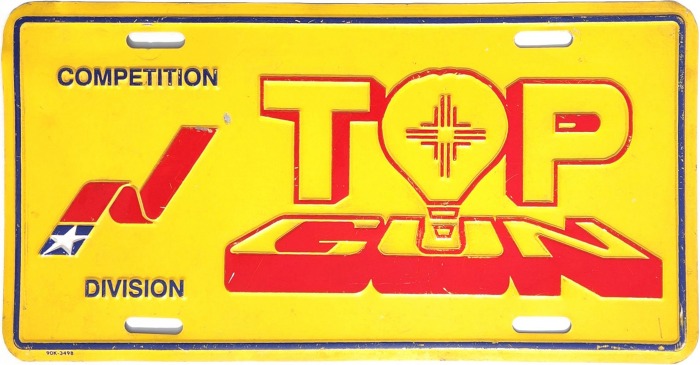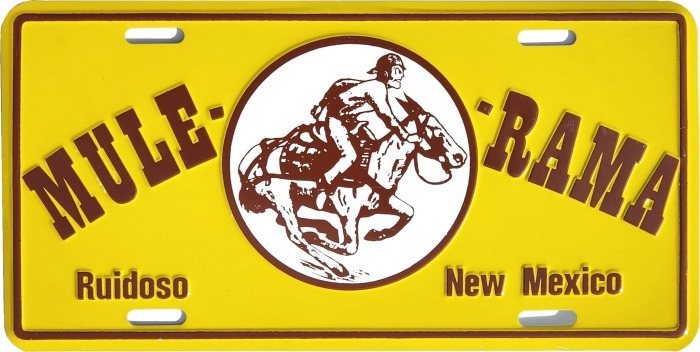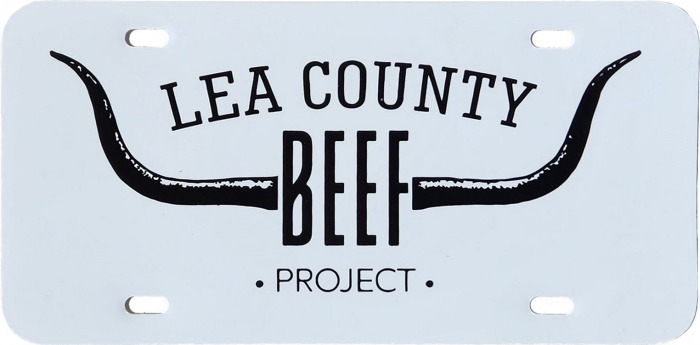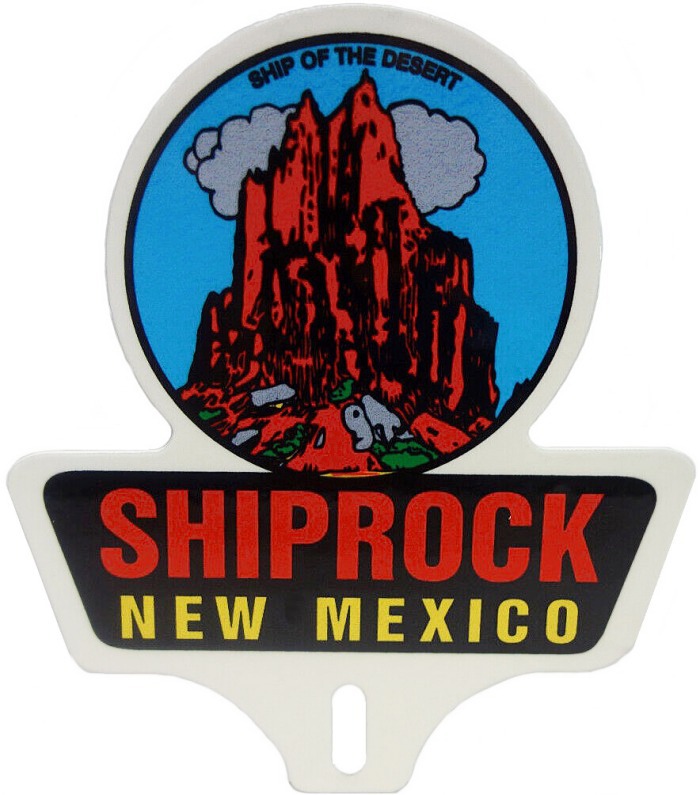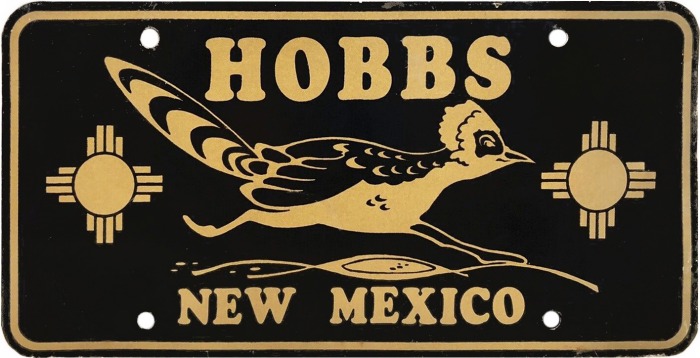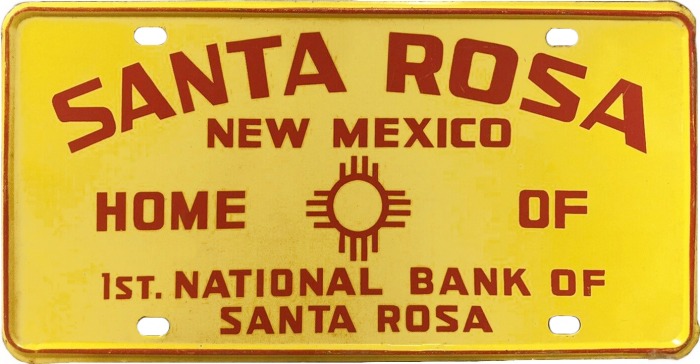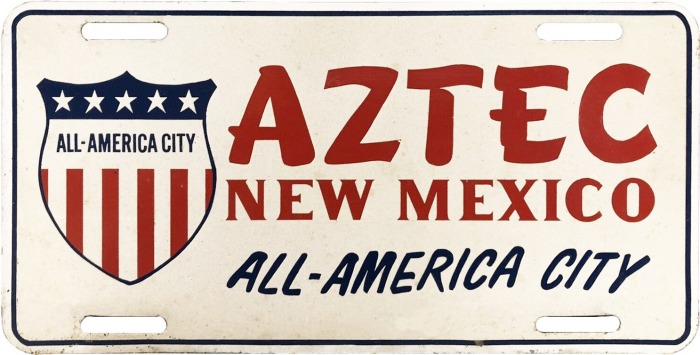 Photo credits: Albuquerque GPA and New Mexico Sheriff's and Police Association toppers courtesy Barry Deutsch. Deming Duck Race, Lovington, N.M. Amigos, Ruidoso Chamber of Commerce, Fort Stanton, Historical Society of SE NM, white on red N.M. Beef, red on white N.M. Beef, Santa Fe Indian School, New Mexico Mounted Patrol, Antique Auto Tour, red and yellow Cattle Growers, Tatum Coyotes, Lea County Sheriff, Torch Run, Route 66, Cowboys for Cancer Research (all), Queen VFD, NM plate collage, Kann Enterprises, Ken John's, Lovington Wildcats, Myers, Permian Ford, Permian Toyota, Richland, Roswell Ford, Teague-Strebeck, Oil Capital, Hopper Specialty, Friendly Cadillac, Baca Buick, Galles Motor, Eunice Cardinals, NM Junior College, Fly Fish, Monument Fire Rescue, Ellison Ranch, Hobbs Kiwanis, Paisanos, Capitan, multi-color Zia, Southeastern Removal, Roswell Elks, Chaves County Sheriff's Posse, ENMU Alumni, Jal Centennial, Tread Lightly, Apache Land, NMJC Thunderbirds, Hobbs America, Hope Volunteer Fire Dept., Lea County '76 Centennial, Balloon Fiesta Top Gun, Mule-O-Rama, Jackson Ford, Smokey Bear Capitan, and Lea County Beef Project courtesy David L. Minton. New Mexico Cattle Growers Association courtesy Chris Mendez and Blaze a Trail Centennial, courtesy Rick Holben. Laborers' Local #16 courtesy of Richard Barrett. Las Cruces - The Rocket Center topper and Dona Ana Co. Sheriff's Posse by Dan Steele. All others by Bill Johnston.