Passenger Car
The New Mexico Territorial government never required motor vehicles to be licensed but shortly after statehood was attained in 1912 the First State Legislature passed an automobile license law. This first law neglected to mention licensing of trucks, motorcycles, or any other motor vehicles, so it was necessary to correct the oversight by an additional law that was passed in the 1913 legislature. Trucks were then issued the same plates as cars, a practice which continued for some years to come, while motorcycles received their own unique tags. (See the pages on Truck and Motorcycle for details on these plates.)
The license plates issued for cars in 1912, and for cars and trucks in 1913, were undated, green on white. The serial numbers began at #1 and ran through #904 at the end of December 1912. The sequence picked up at #905 in the beginning of January 1913, terminating with #1898 at the end of December 1913. Because the plates were essentially identical in appearance throughout the entire run the only way to tell what year in which they were issued is by the aforementioned serial number ranges. Dated plates were introduced in 1914.

Note: Several municipal jurisdictions did require the licensing of motor vehicles prior to statehood. Please see the page on Pre-states for more information.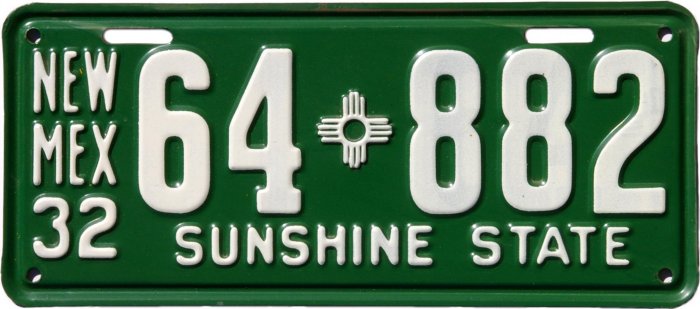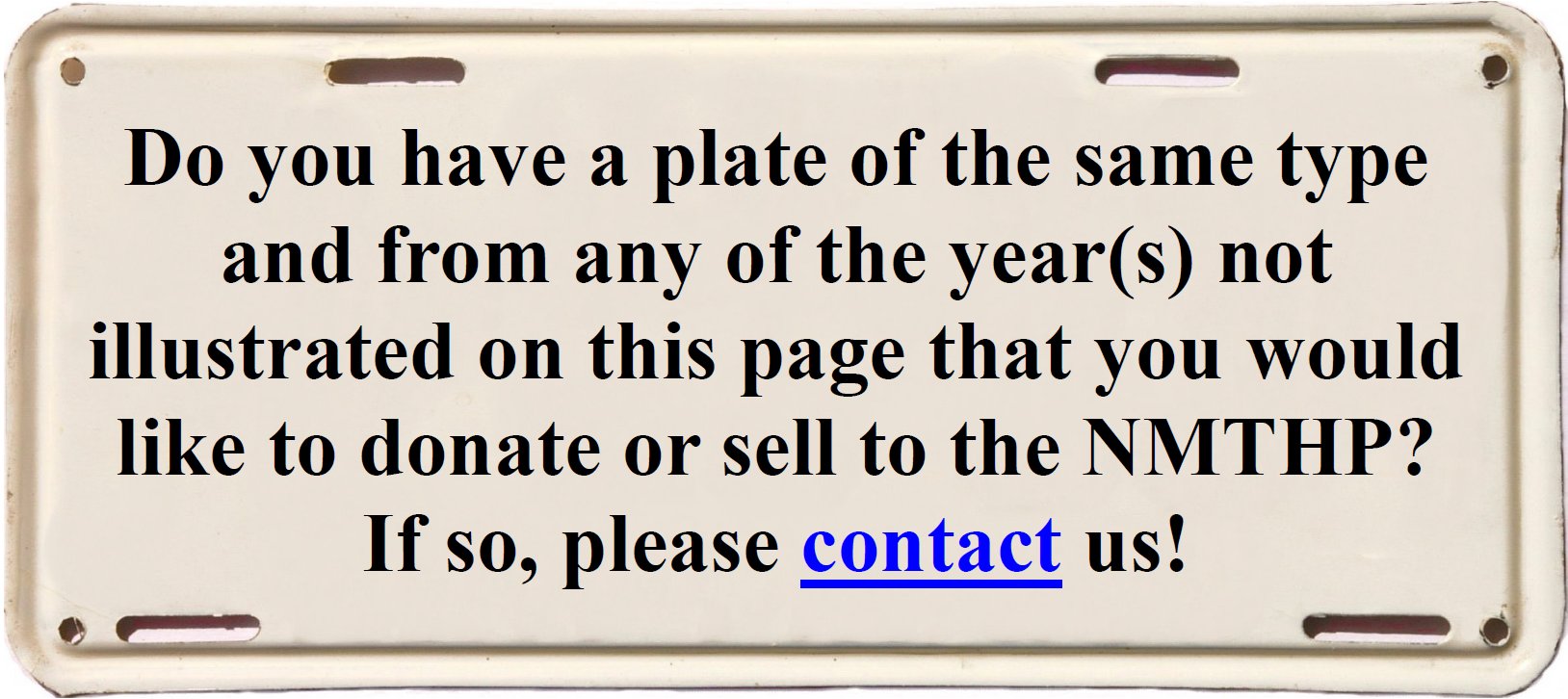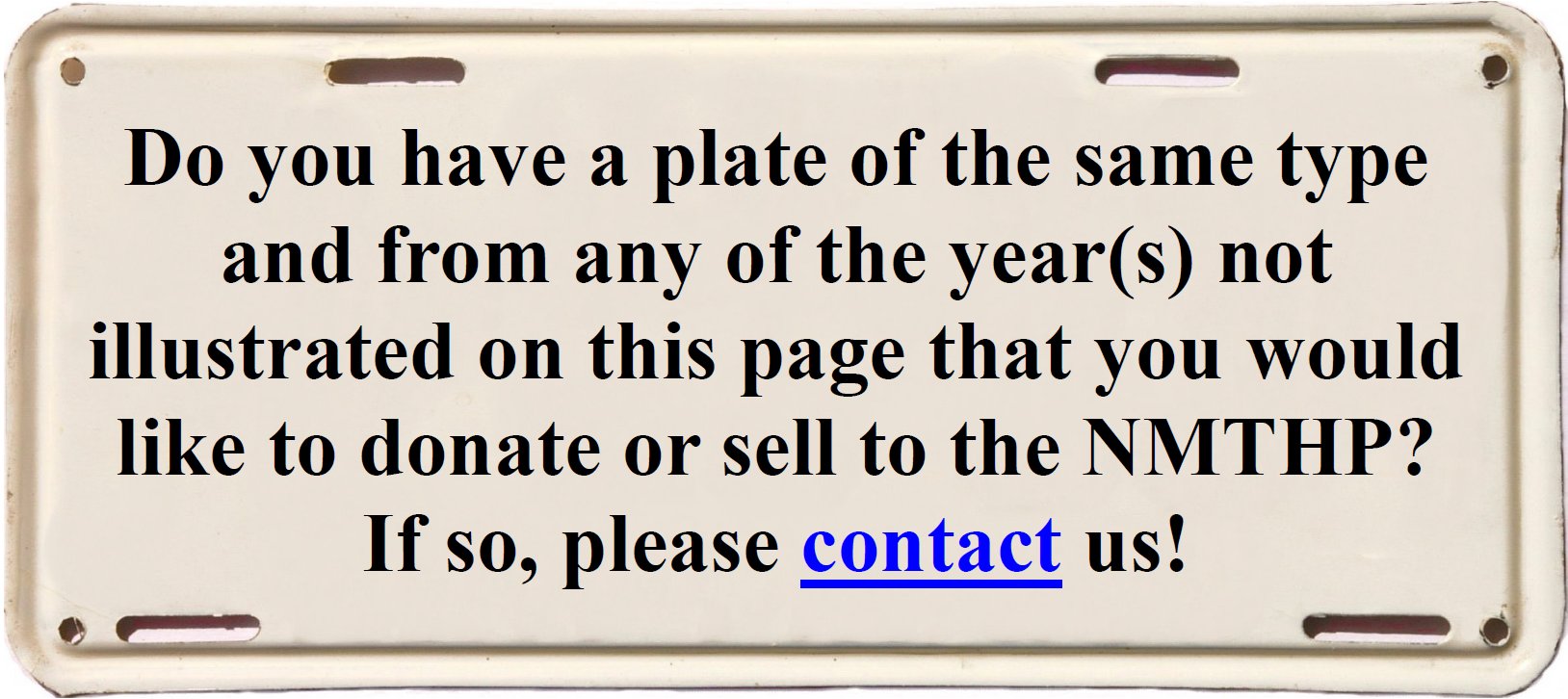 Photo credits: 2018 #AAMN27 by Richard Miller. All others by Bill Johnston.