Although New Mexico began licensing automobiles in 1912, motorcycles were not brought into the fold until 1913. The earliest motorcycle plates, those from 1913 through 1923, were oriented vertically so as to line up with the rear fender of the bike. In 1924, a permanent change to a much smaller size with a horizontal format was effected. It was also in 1924 that the "M" prefix was inaugurated, an arrangement that continued until about 1980. There were a number of size changes over the years until the now-standard 4"x7" size was adopted in late 1966. See also

Off-Highway

Motorcycle,

X-Prefix

Motorcycle, and

Motorcycle Dealer

for those types of plates.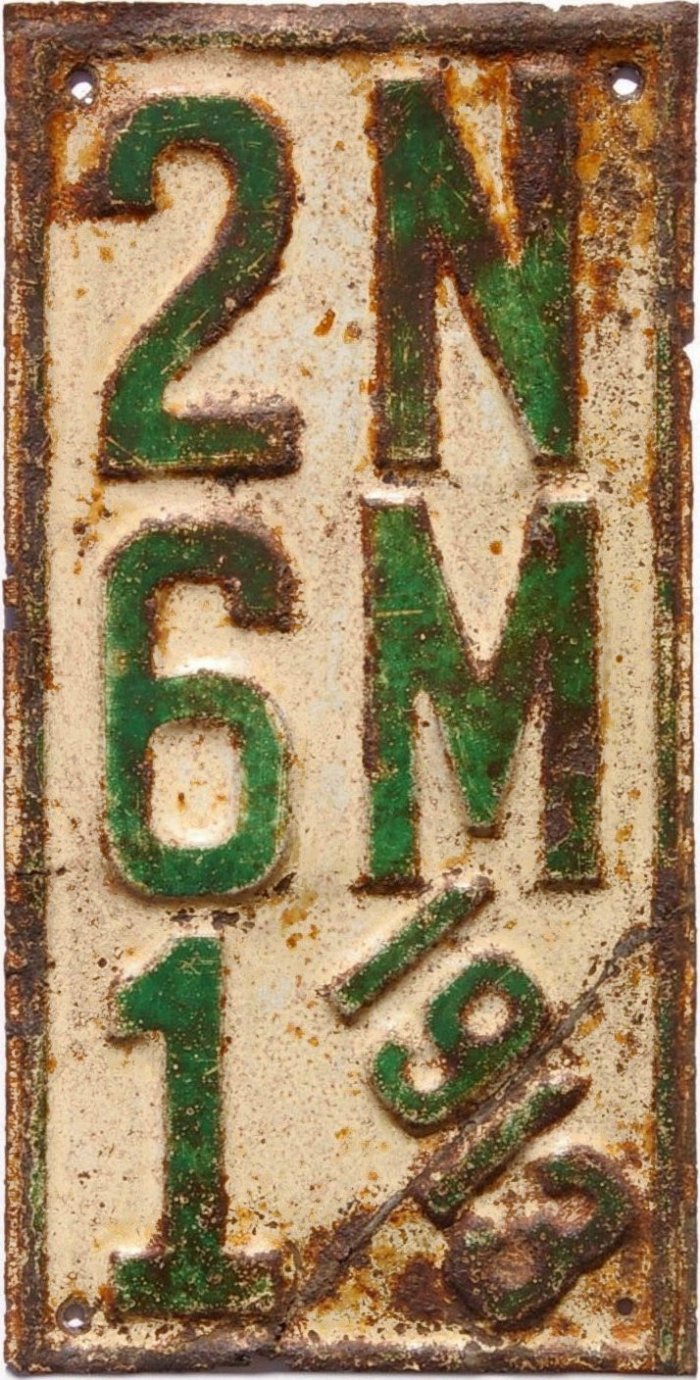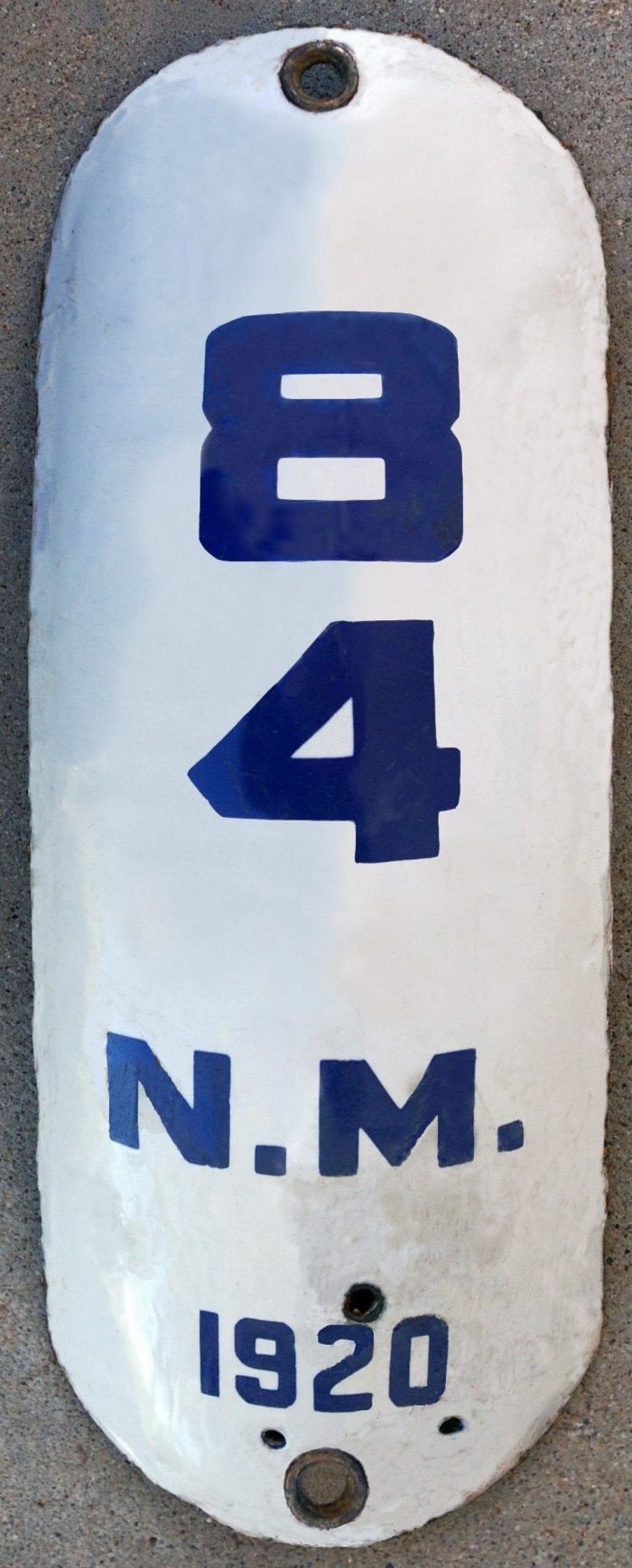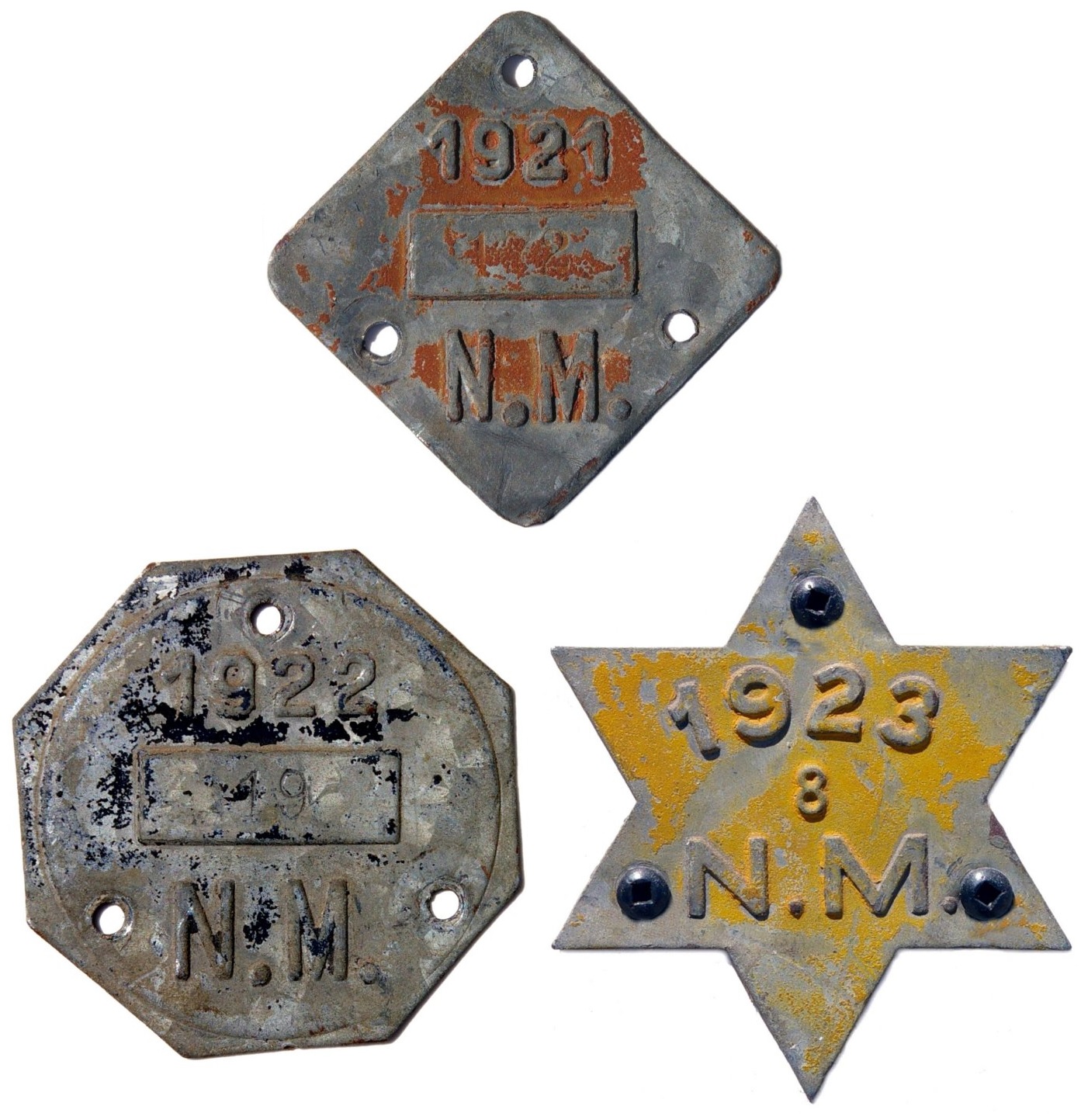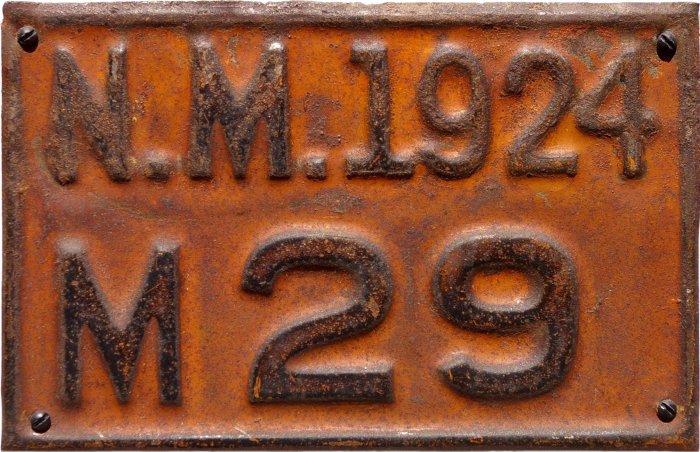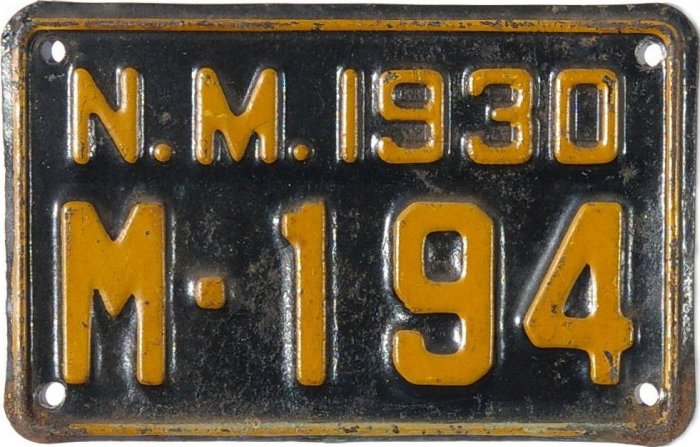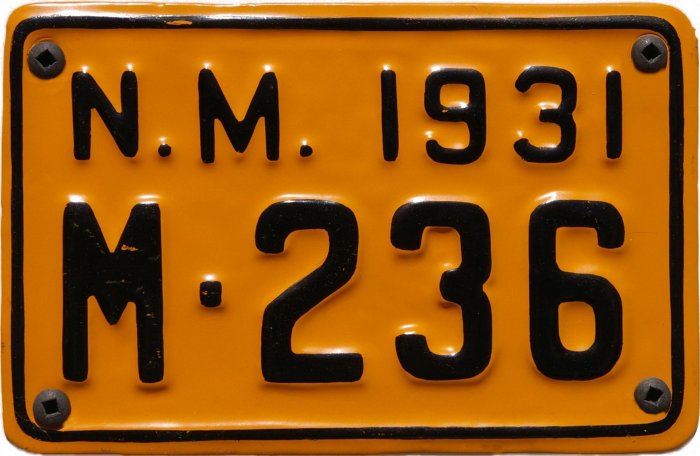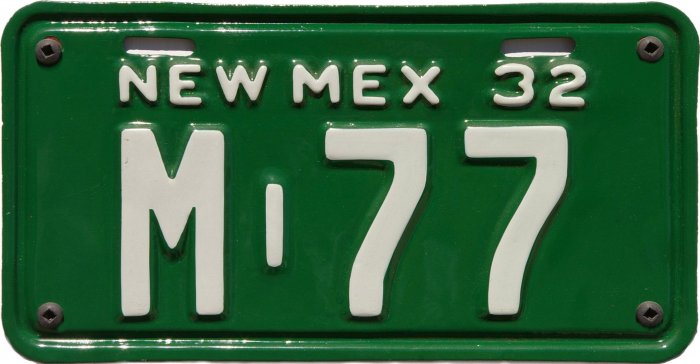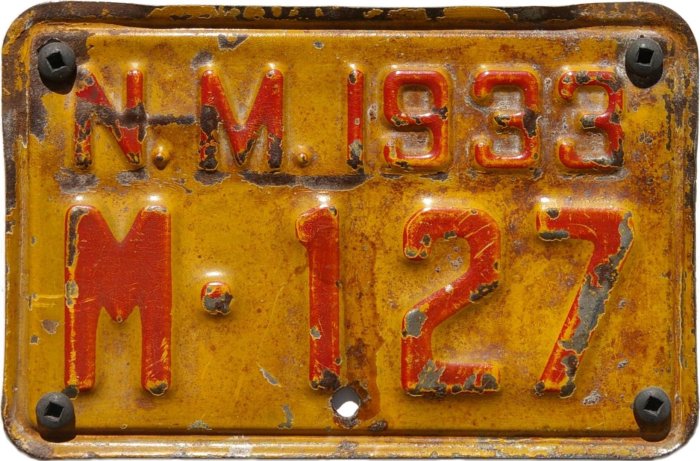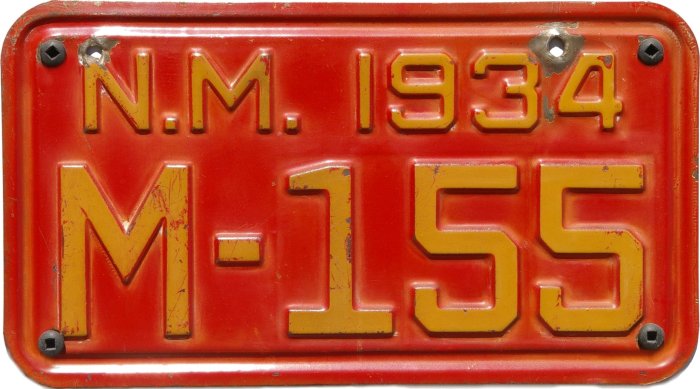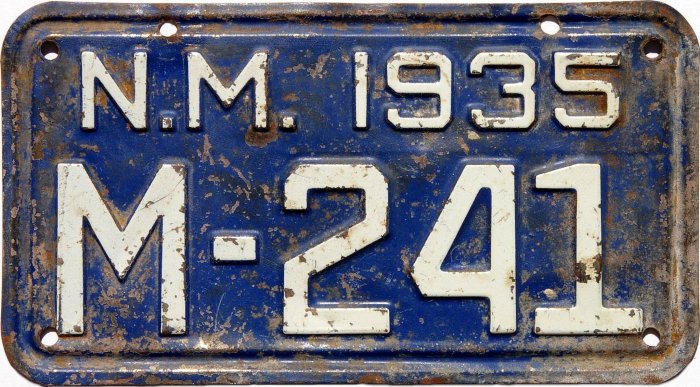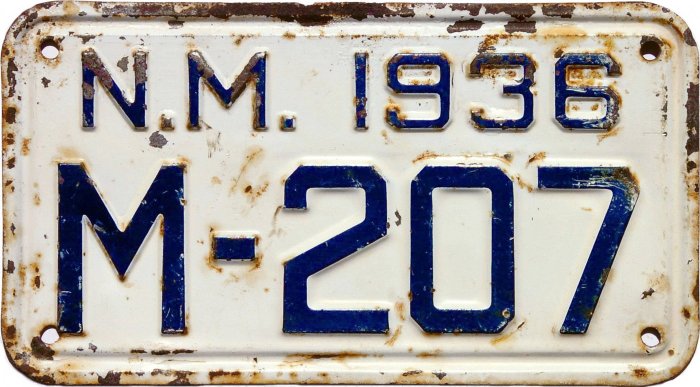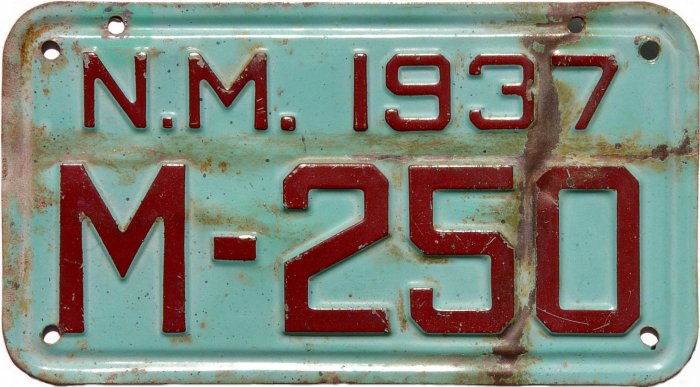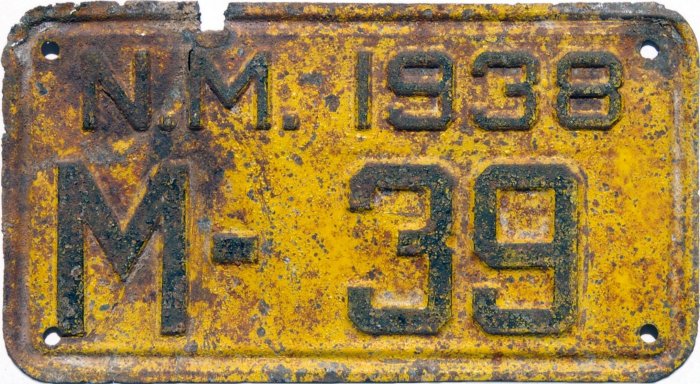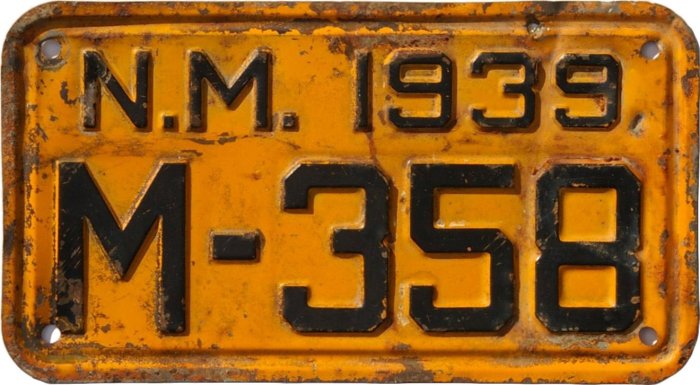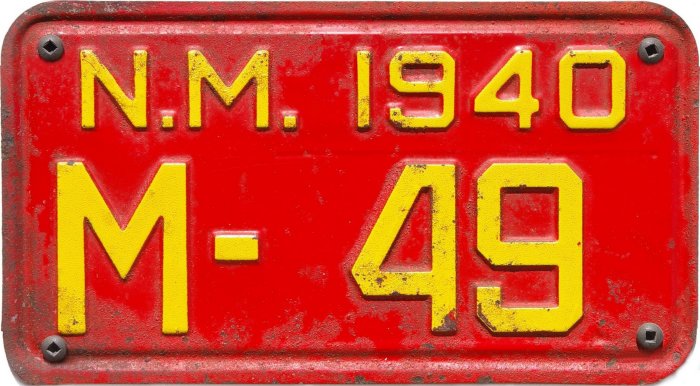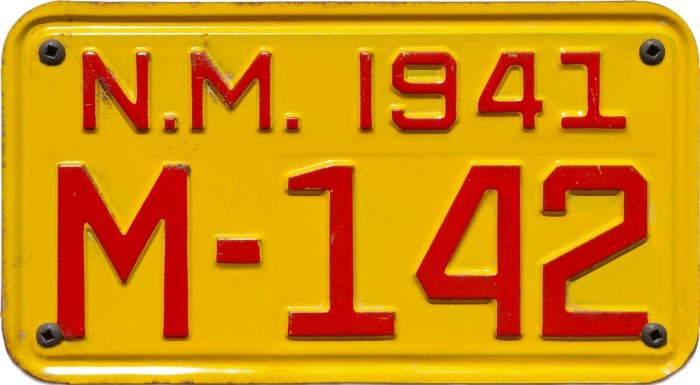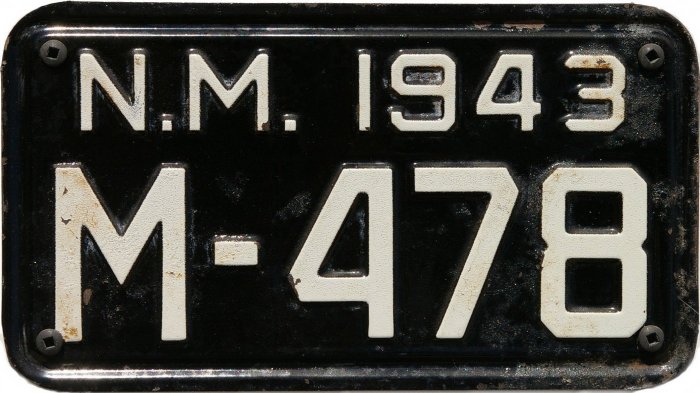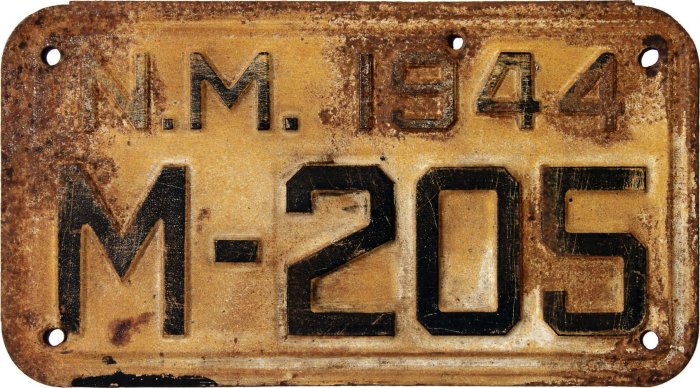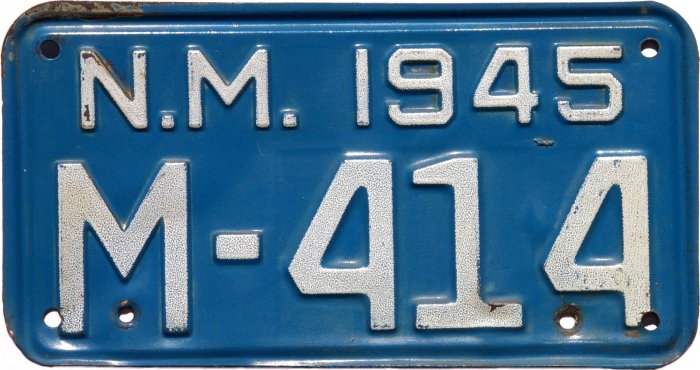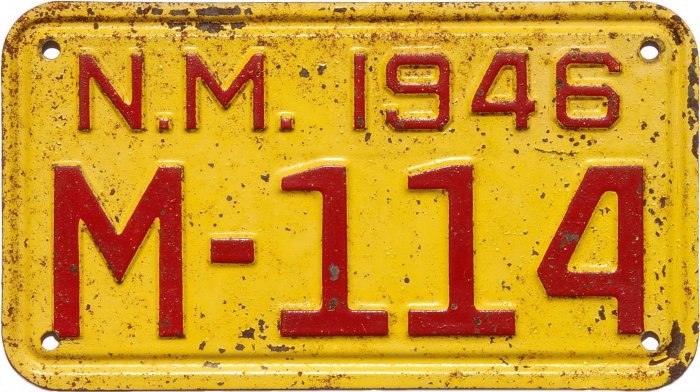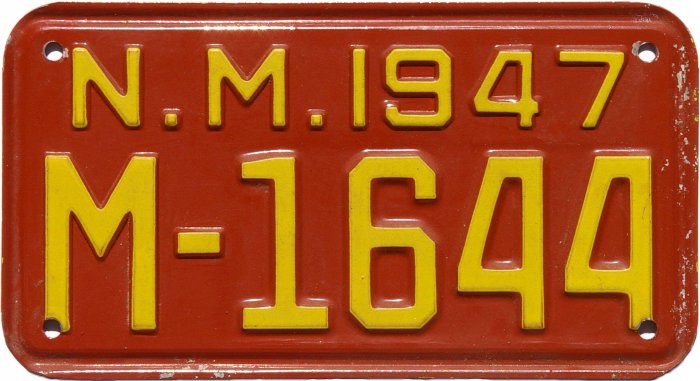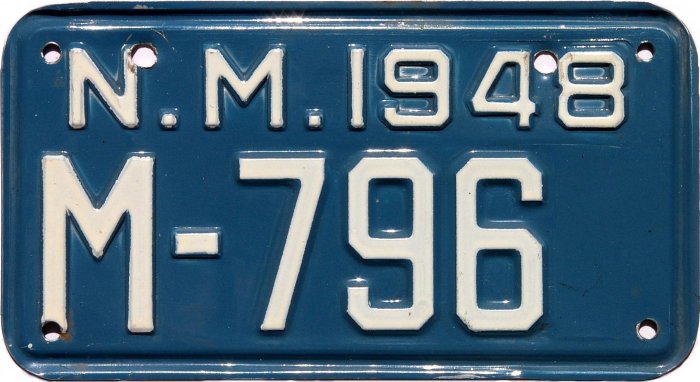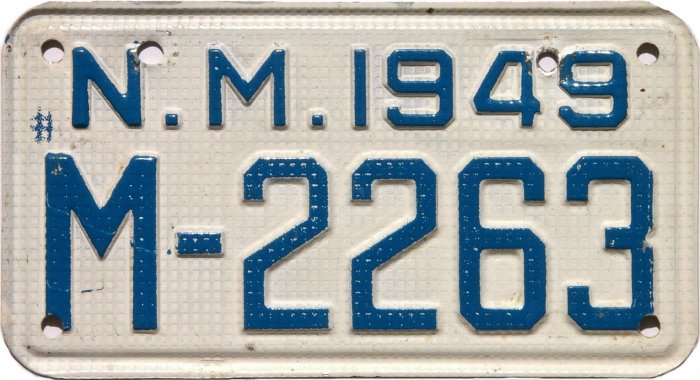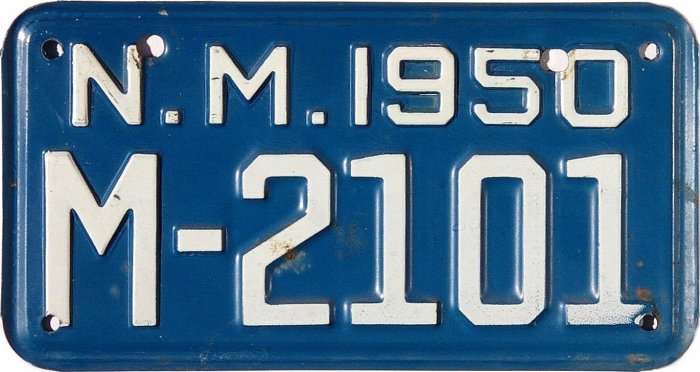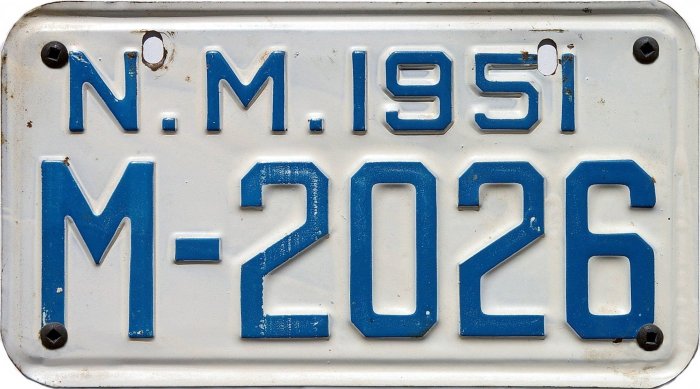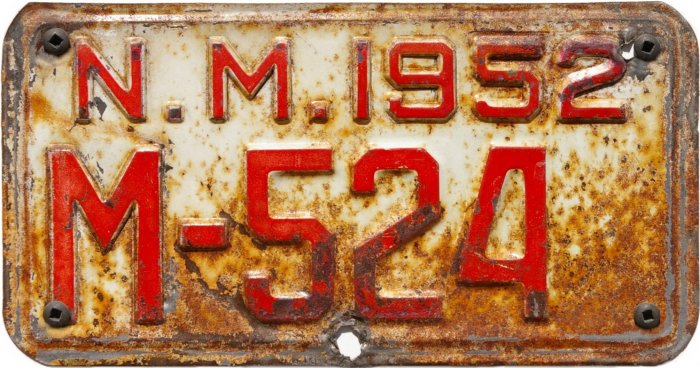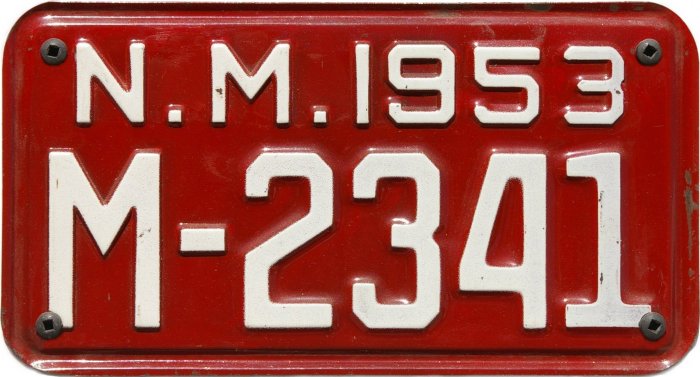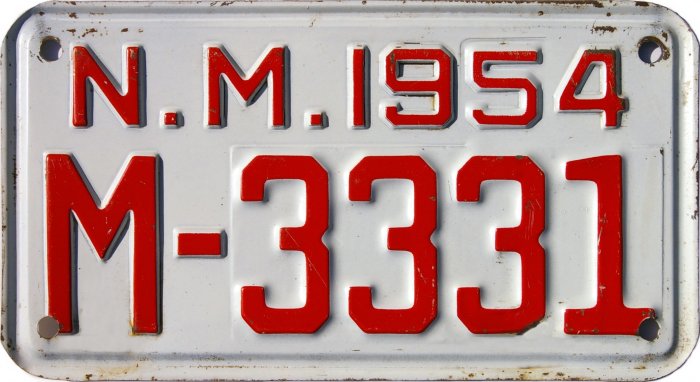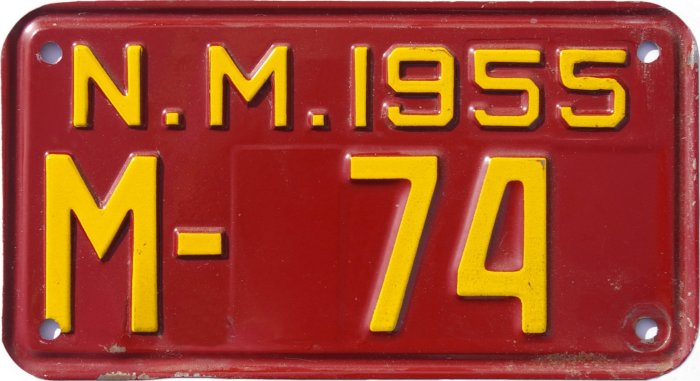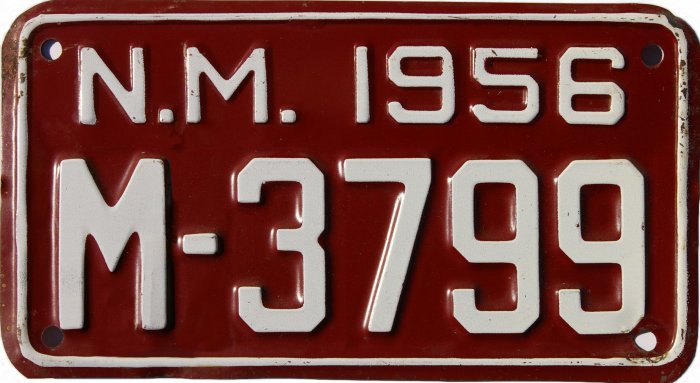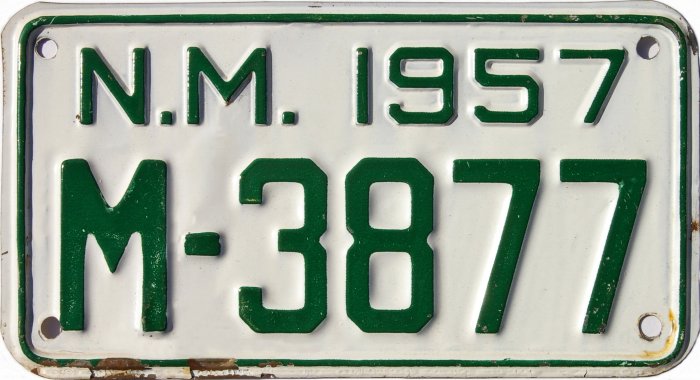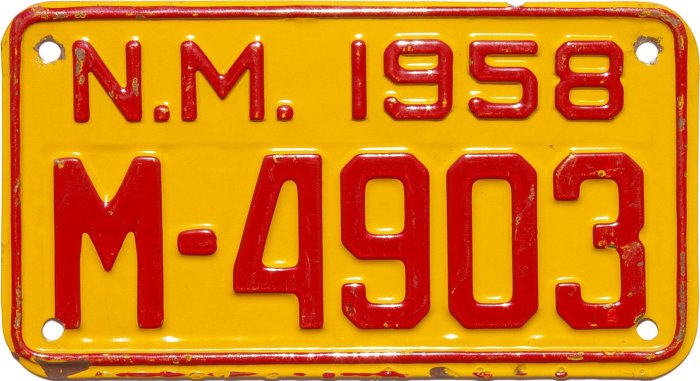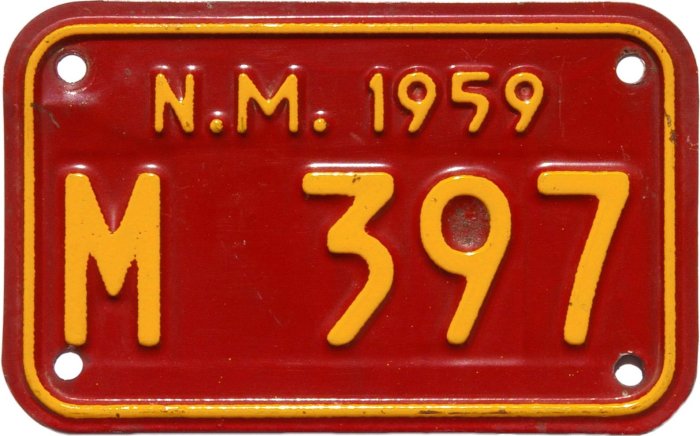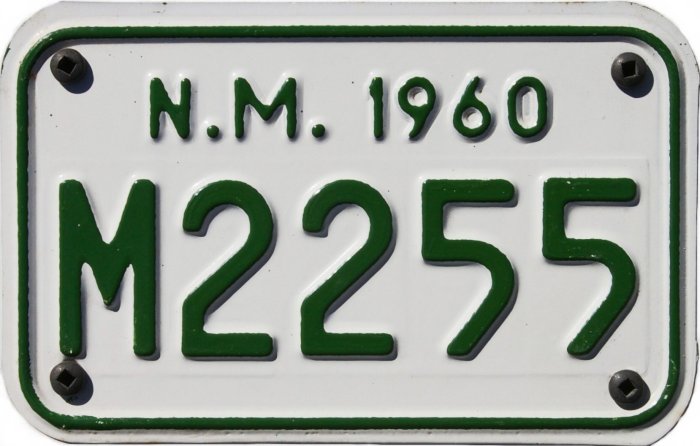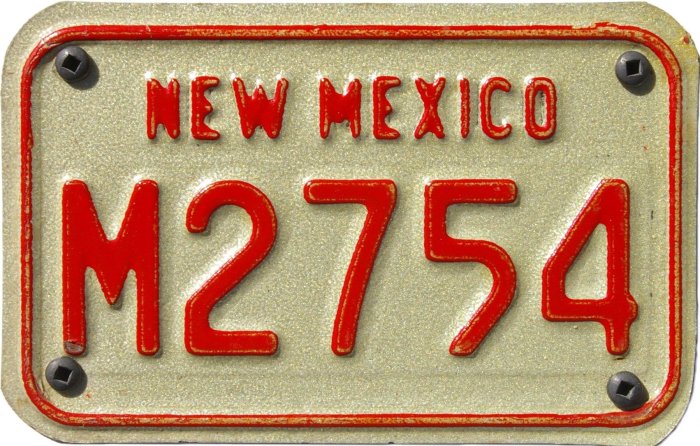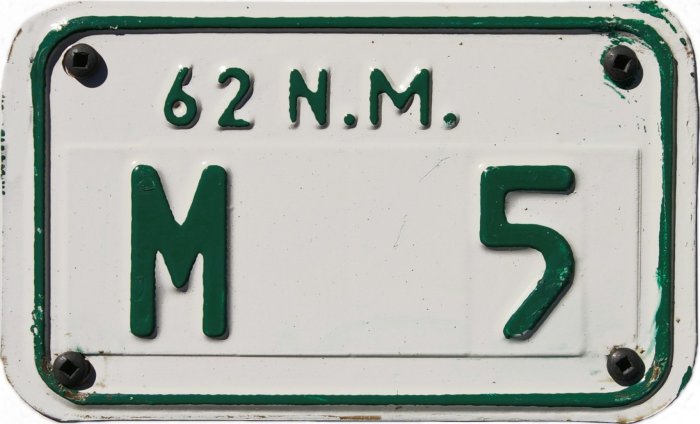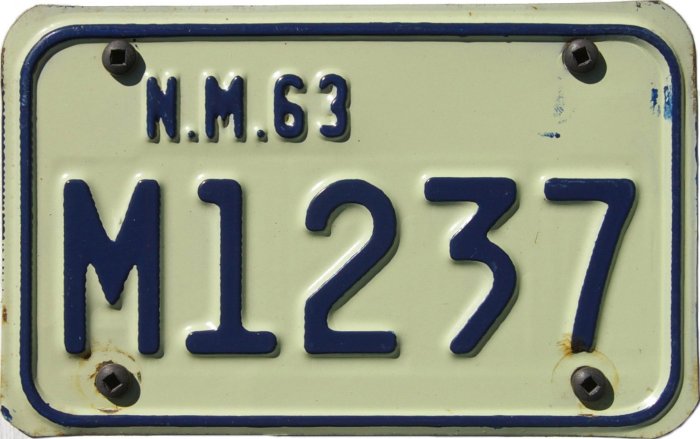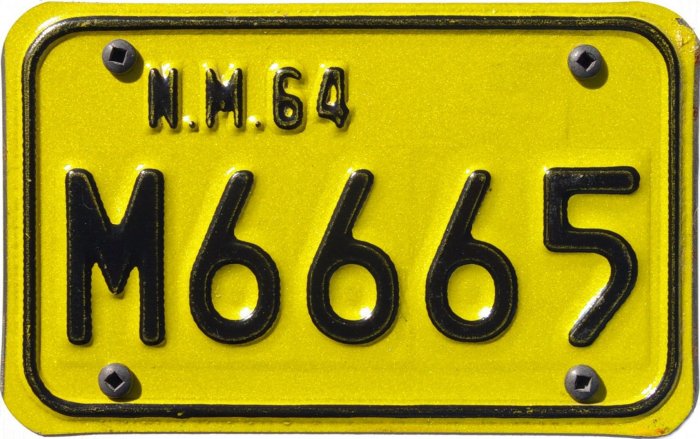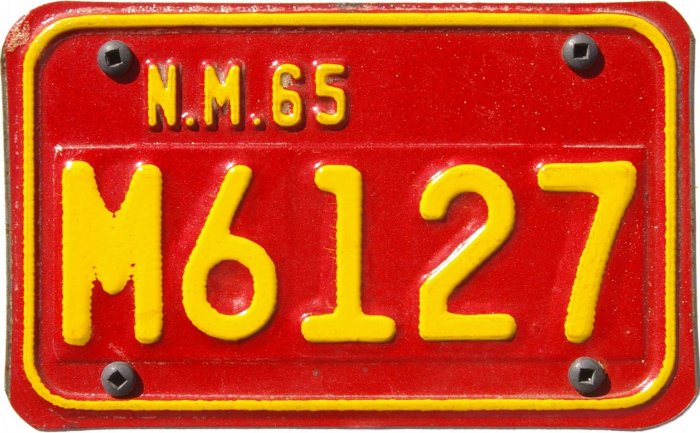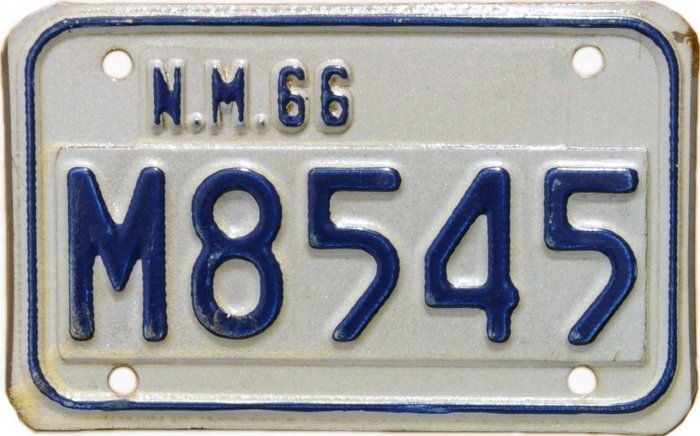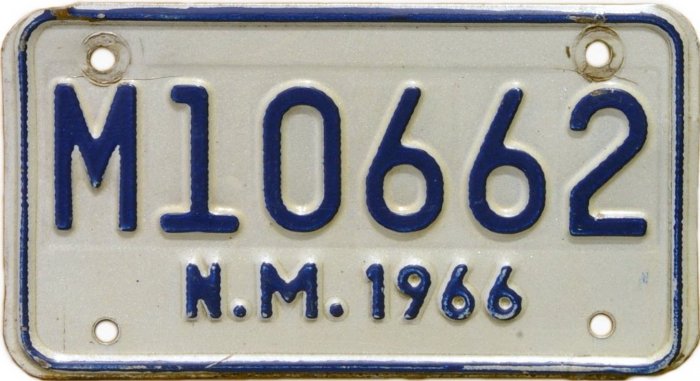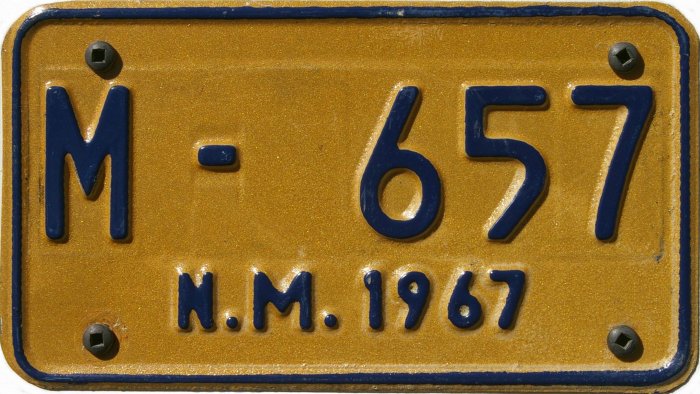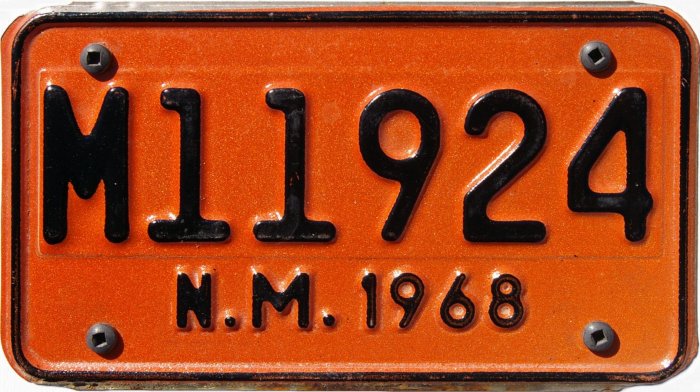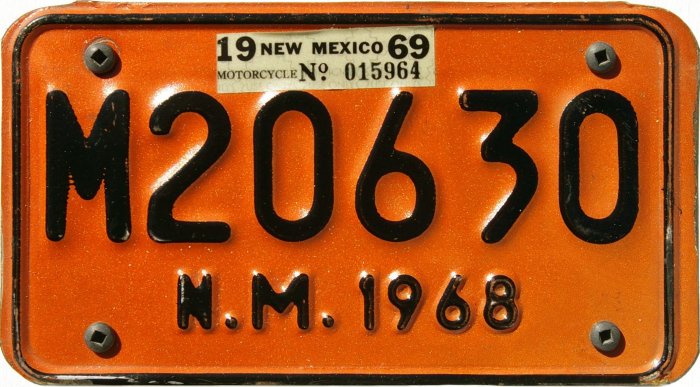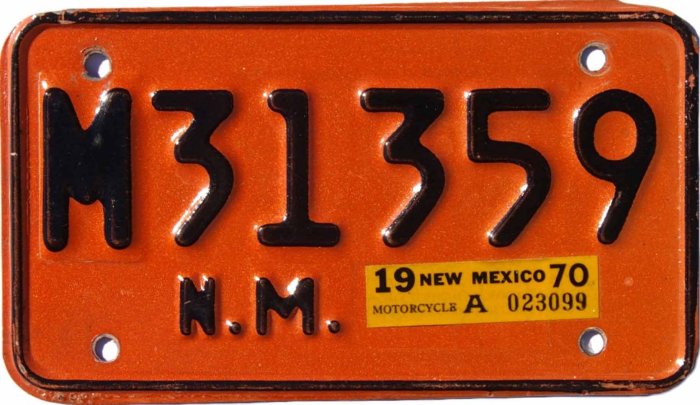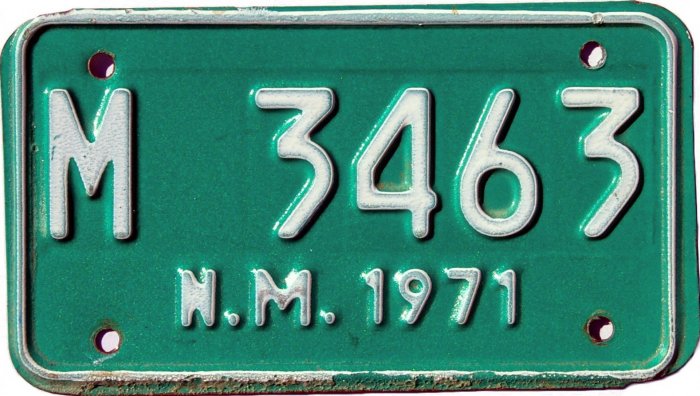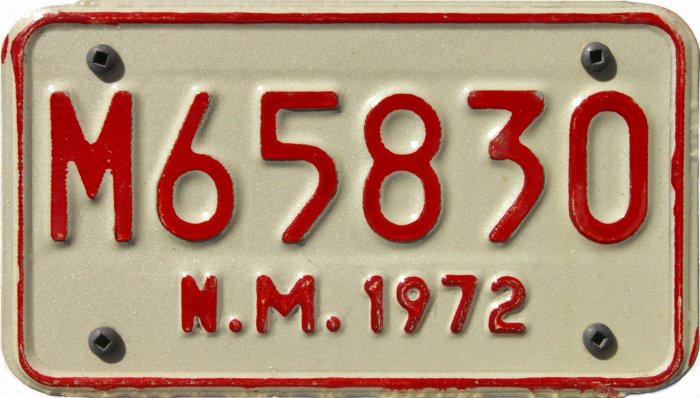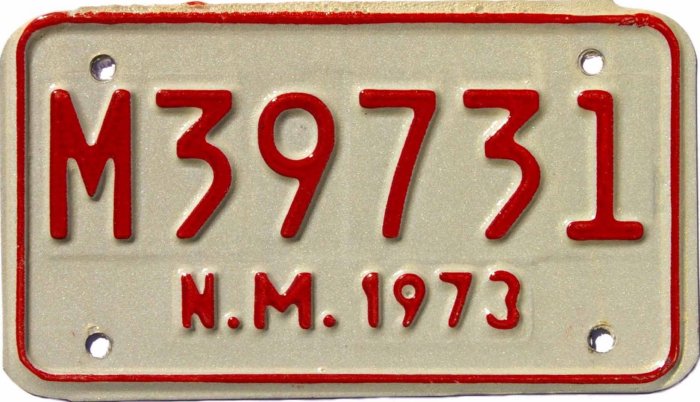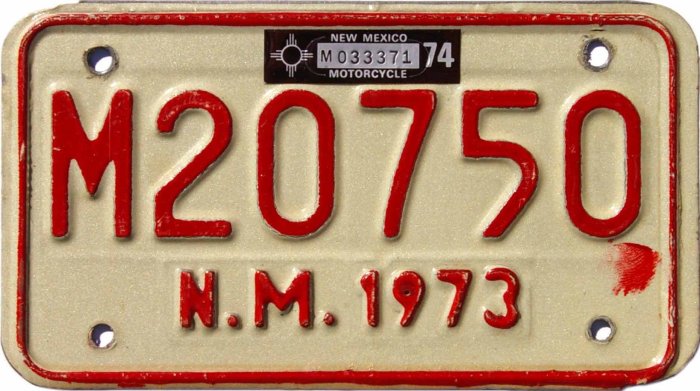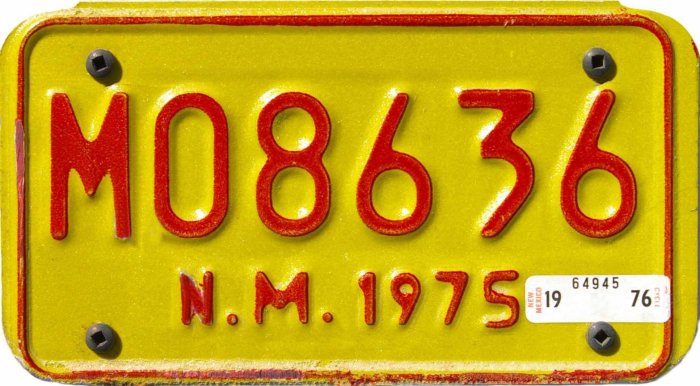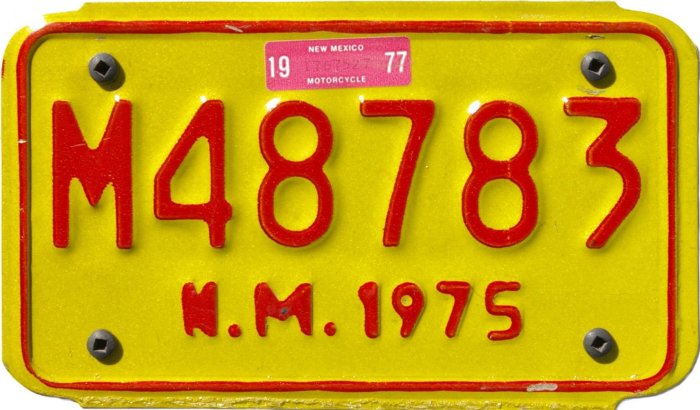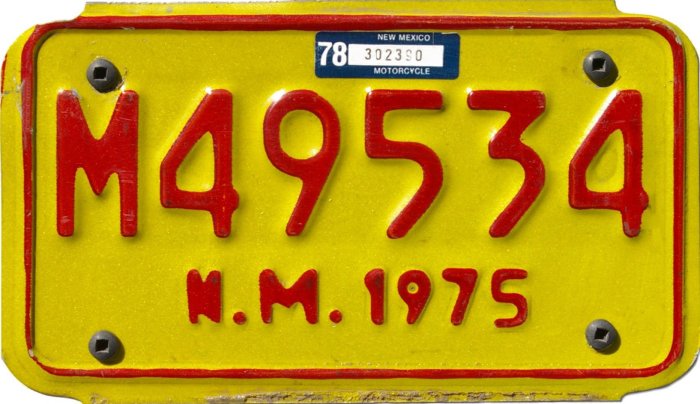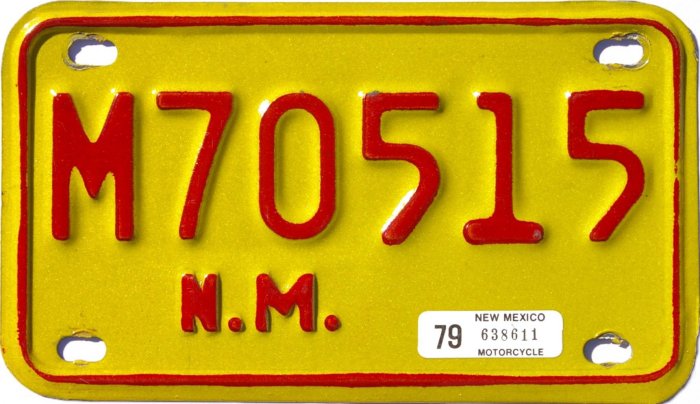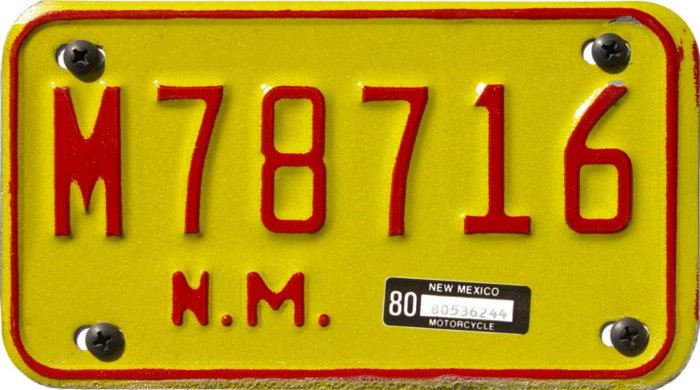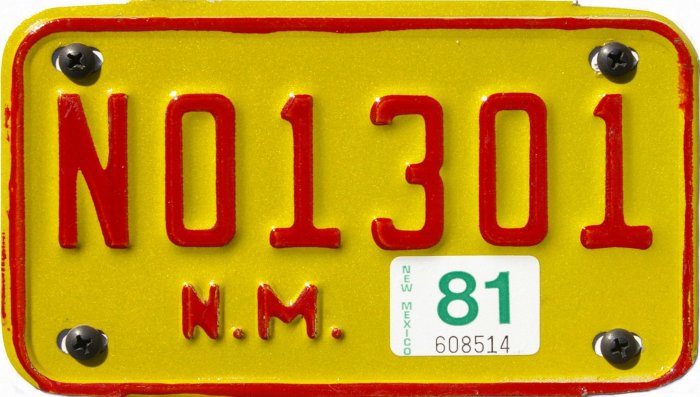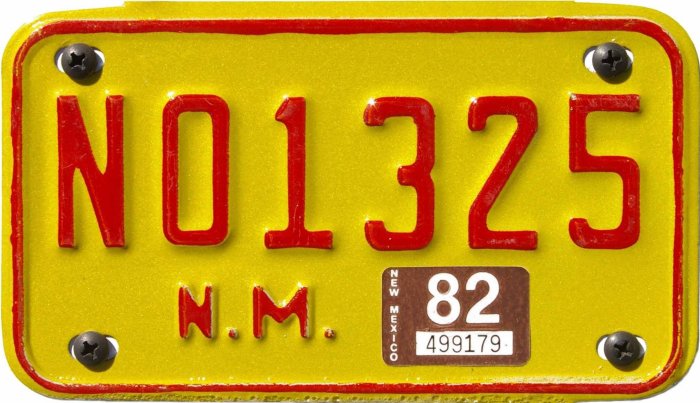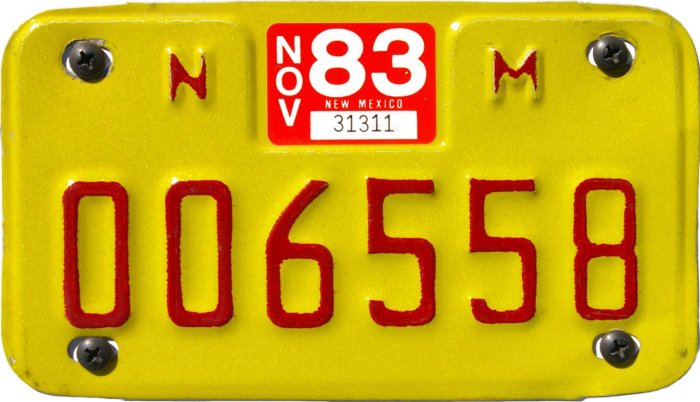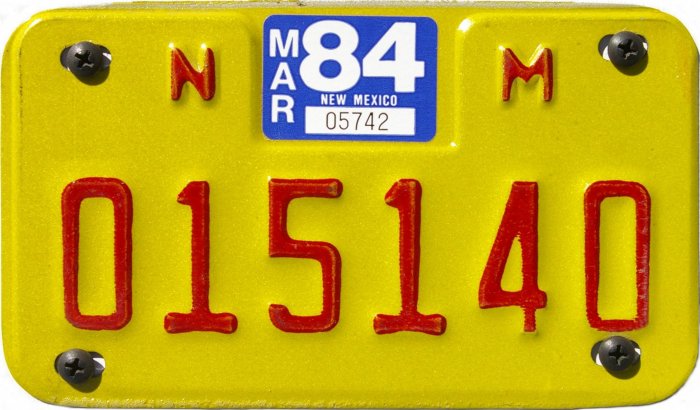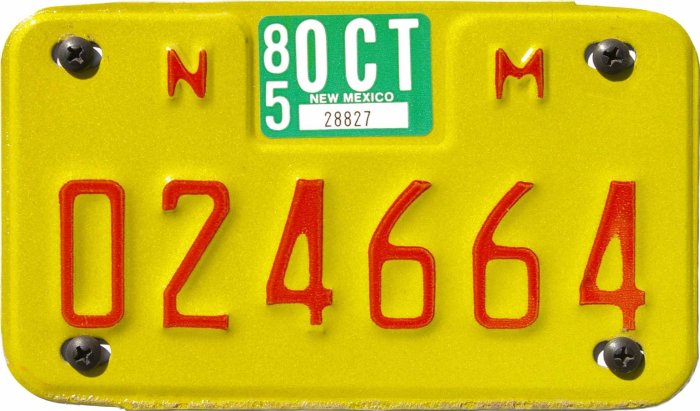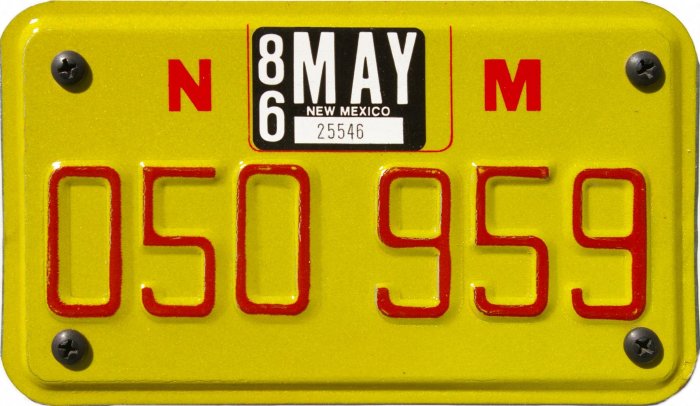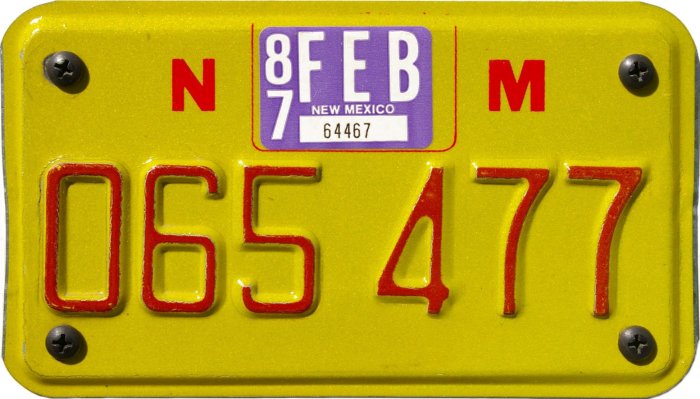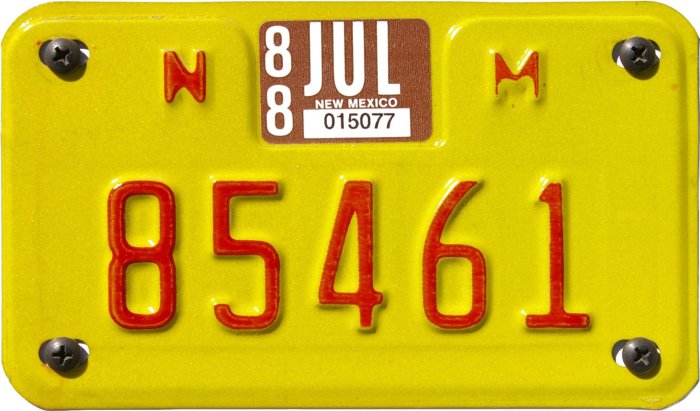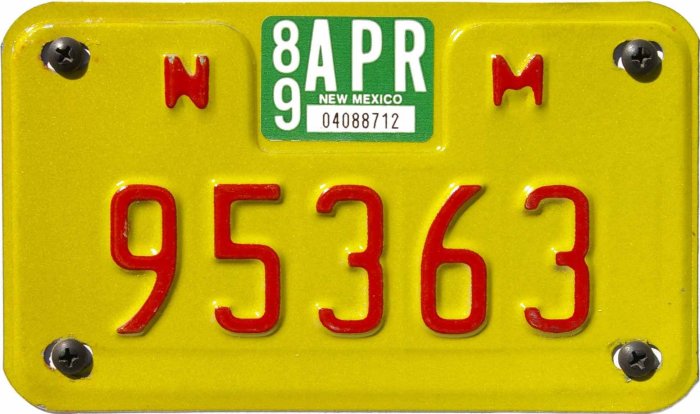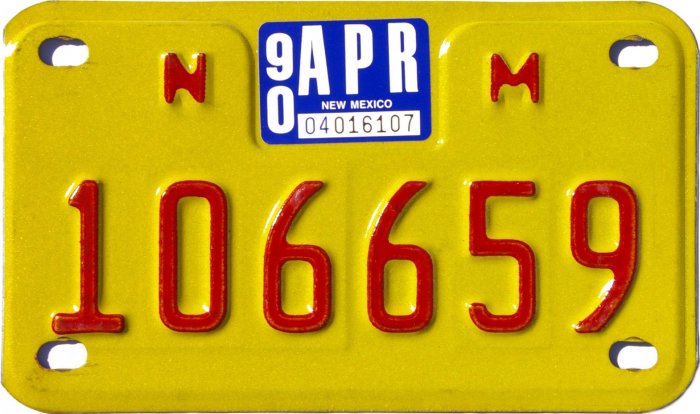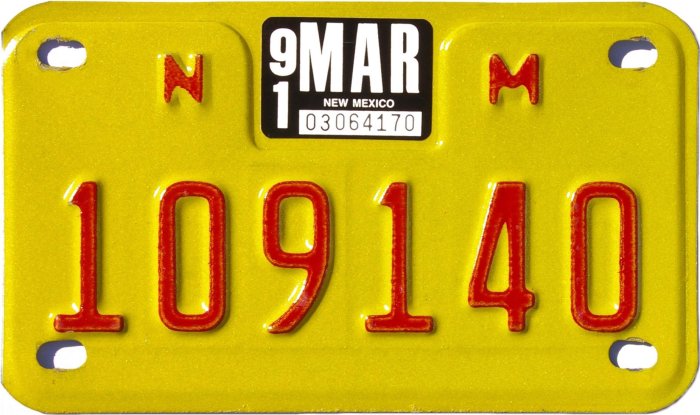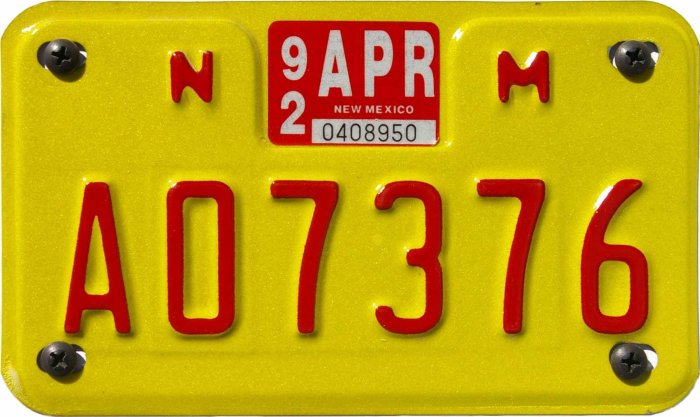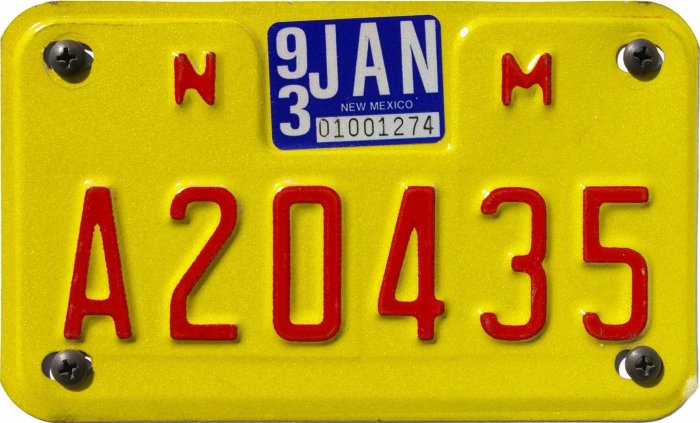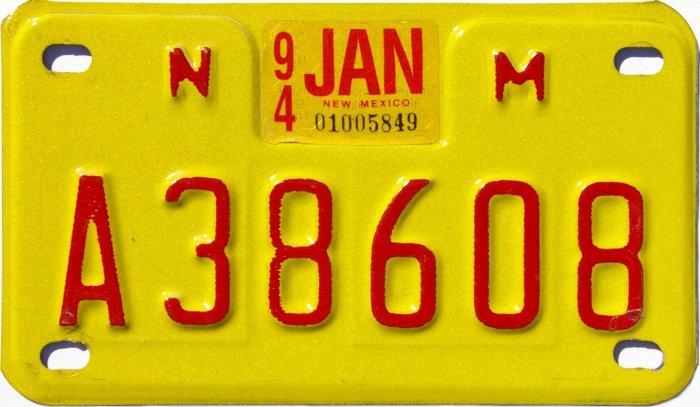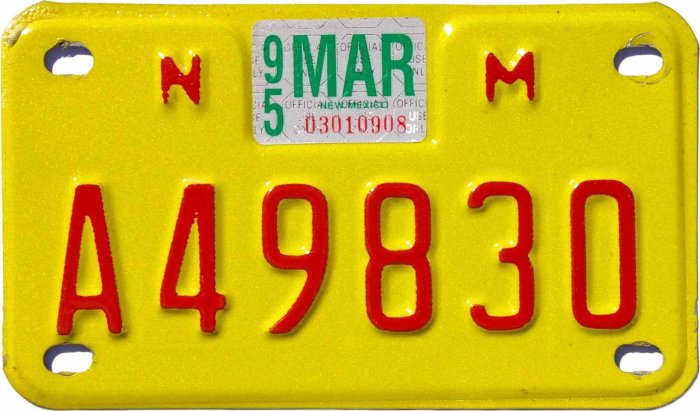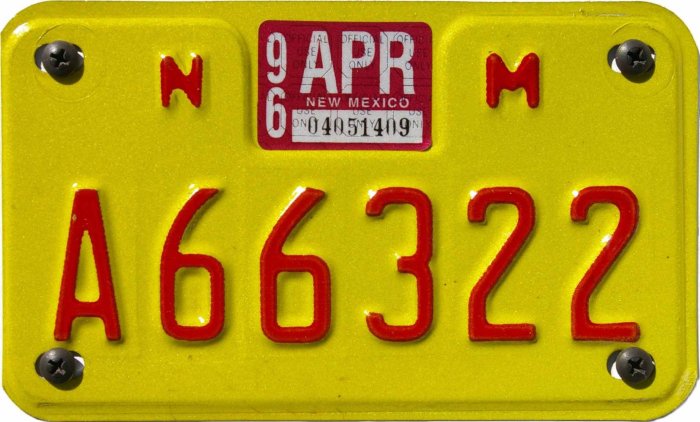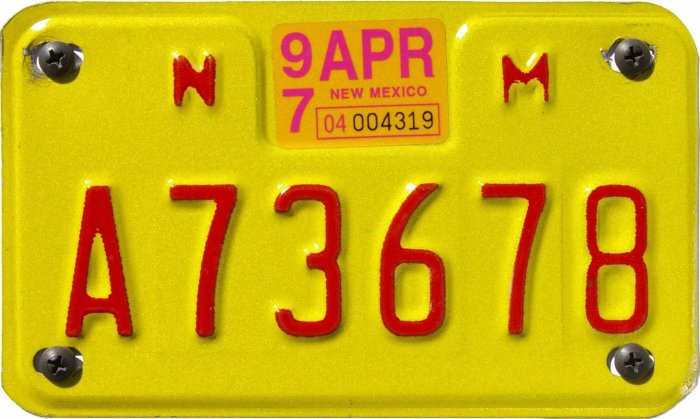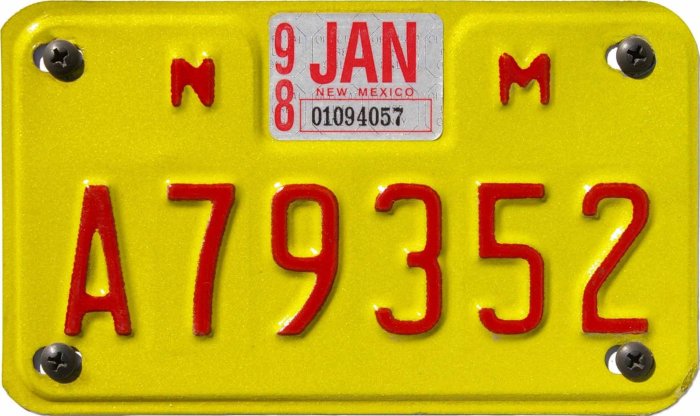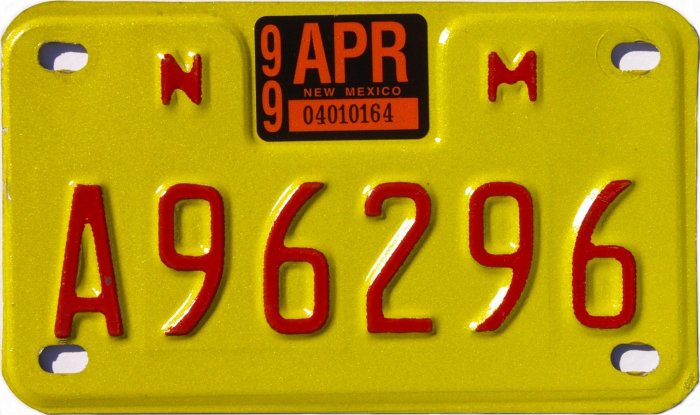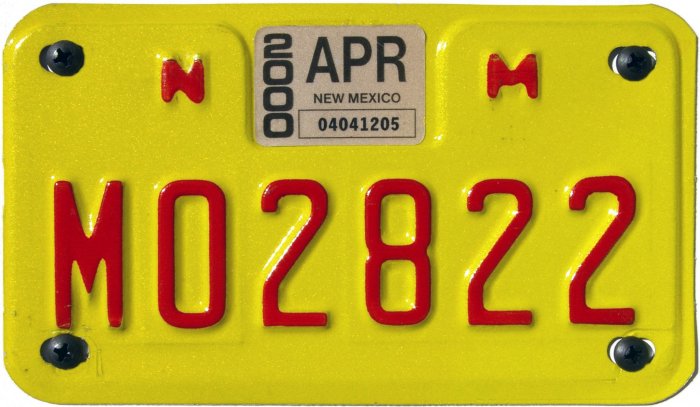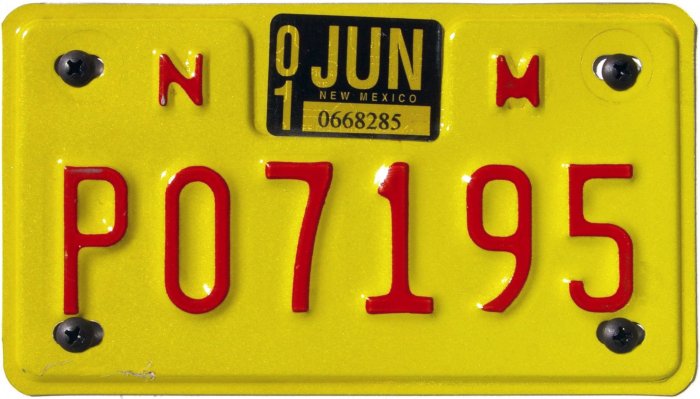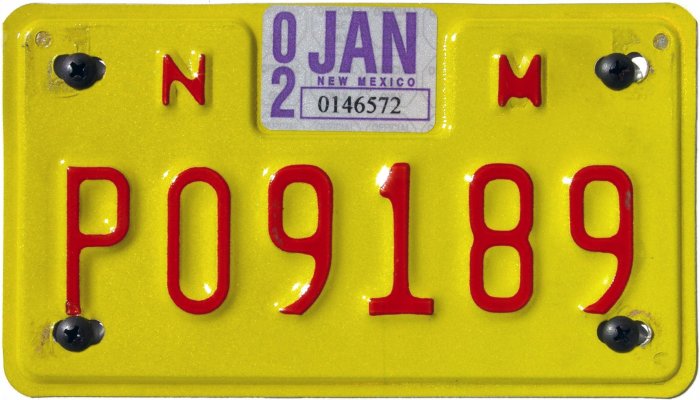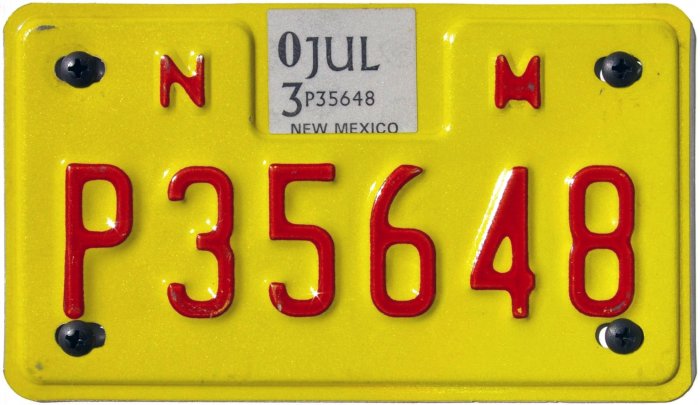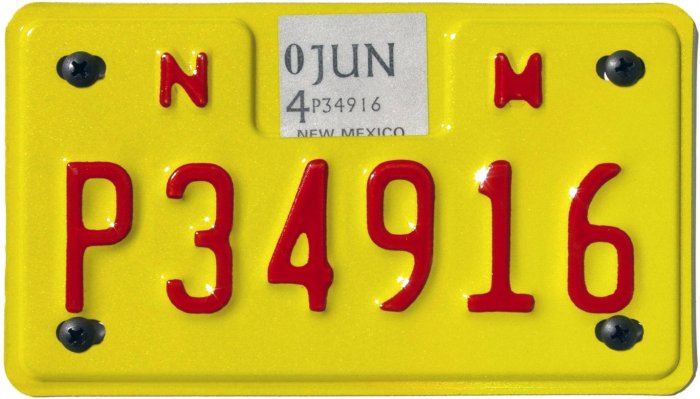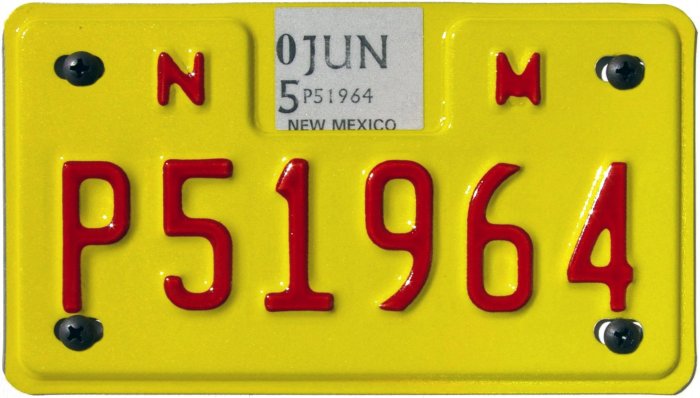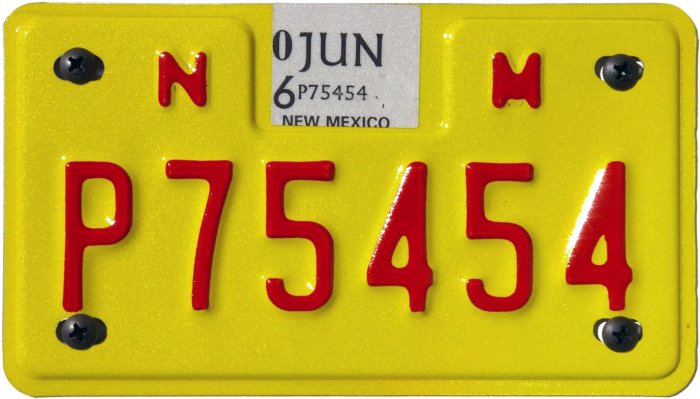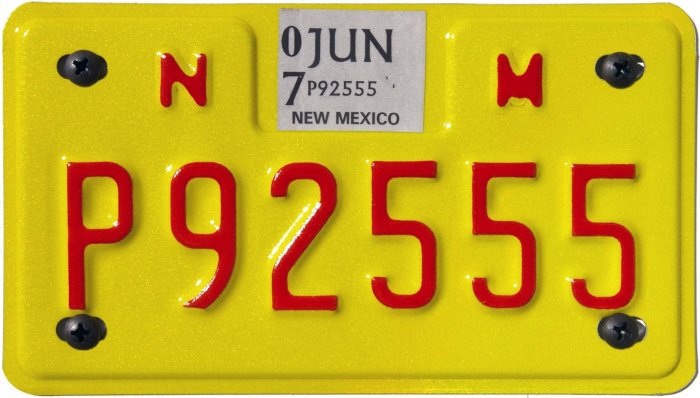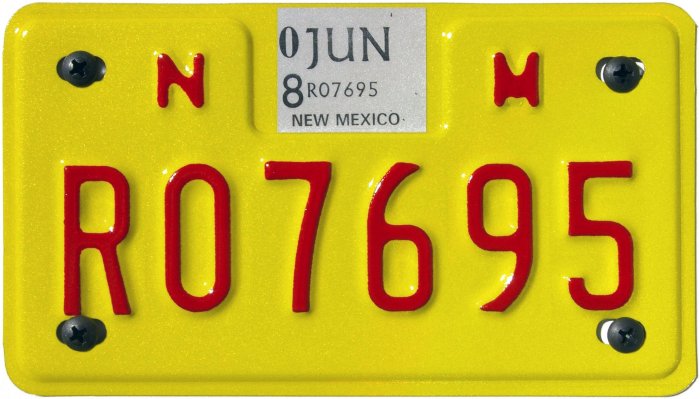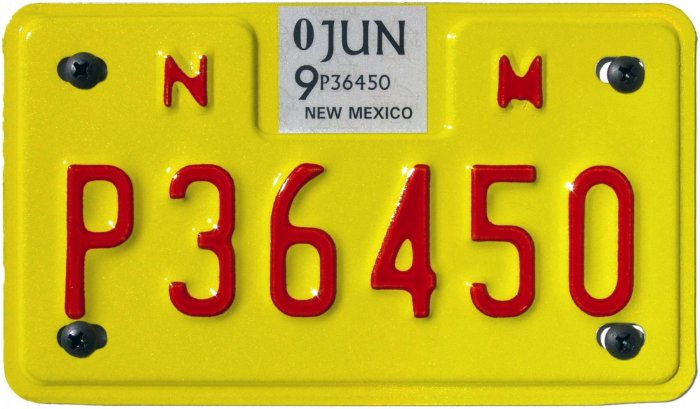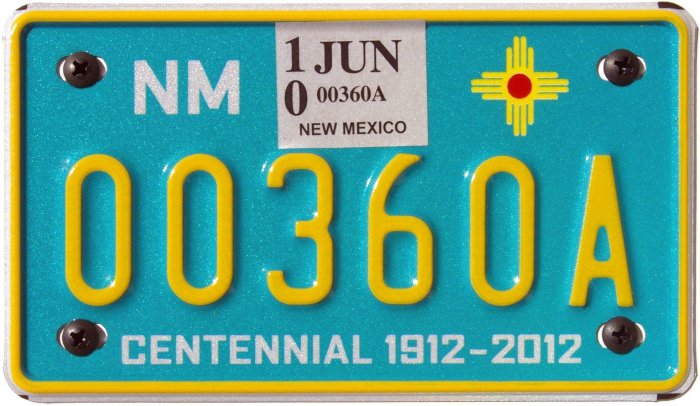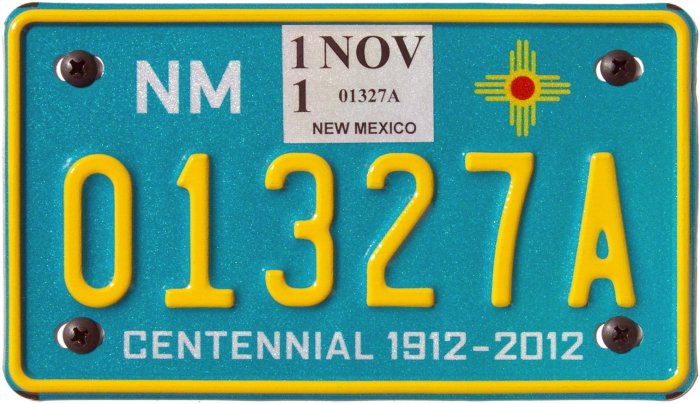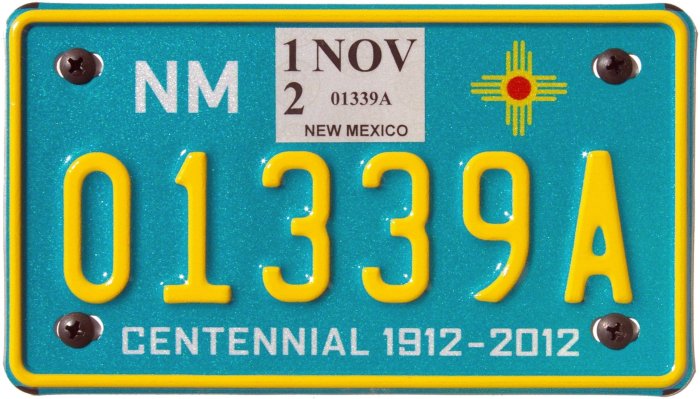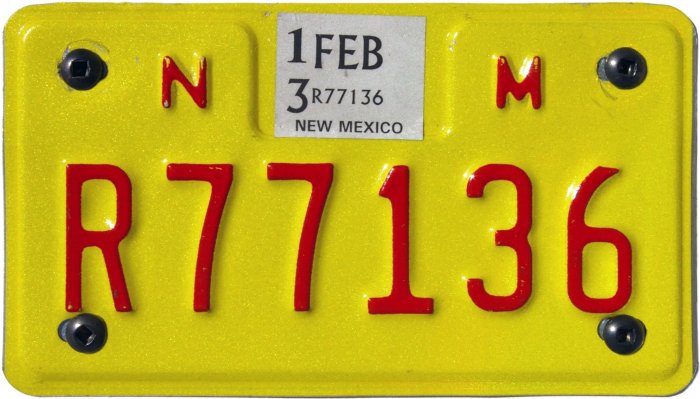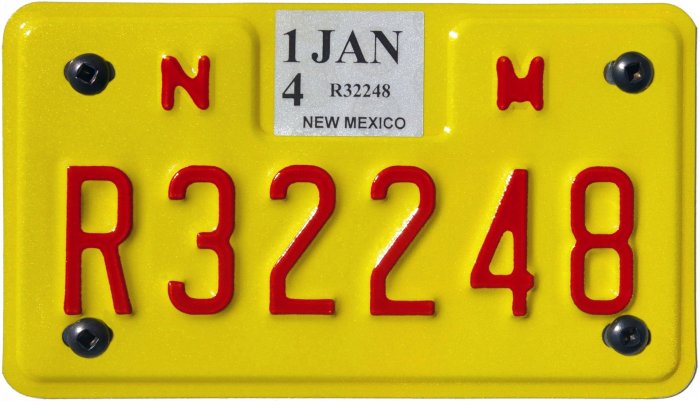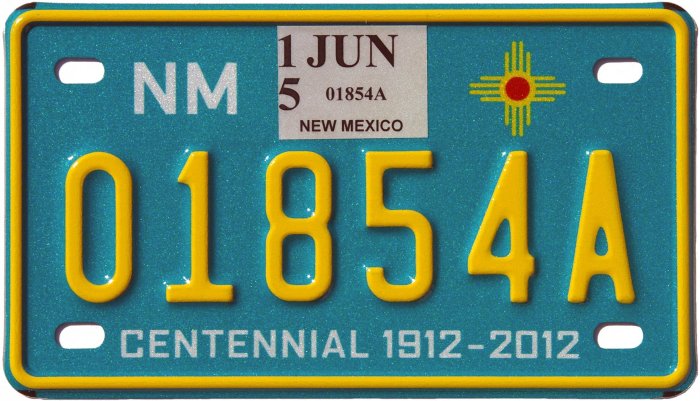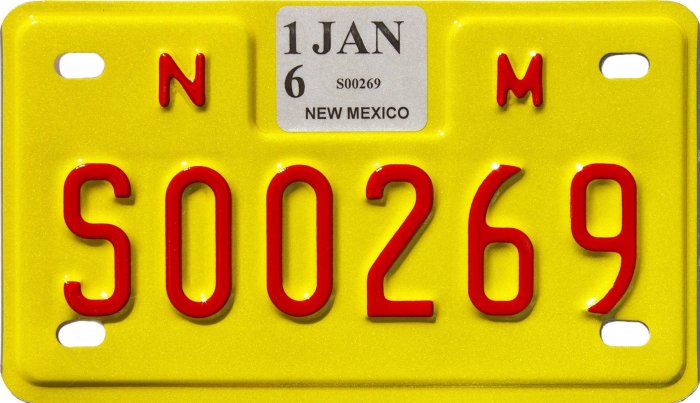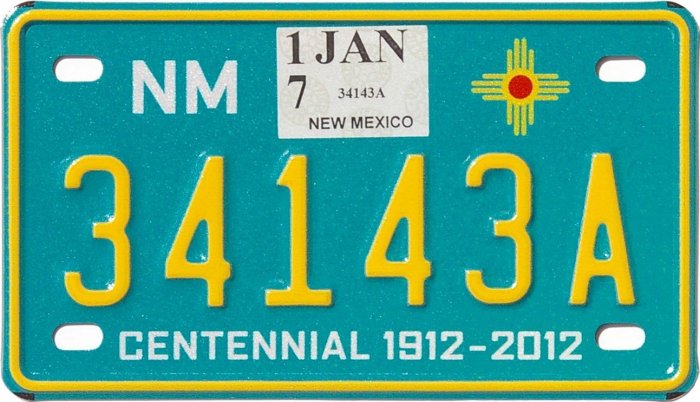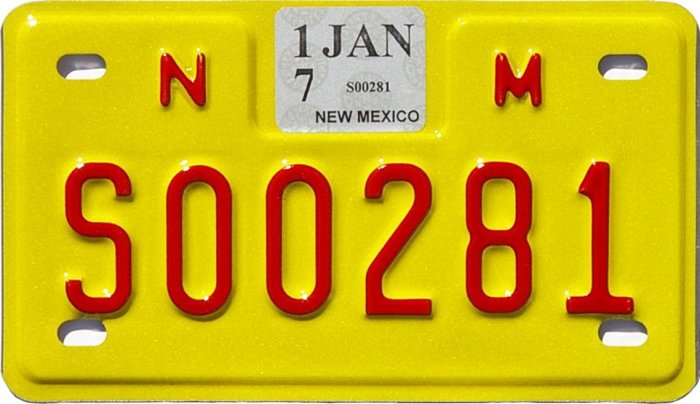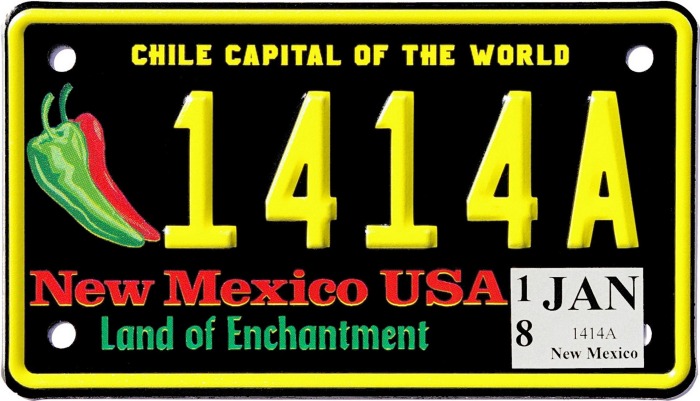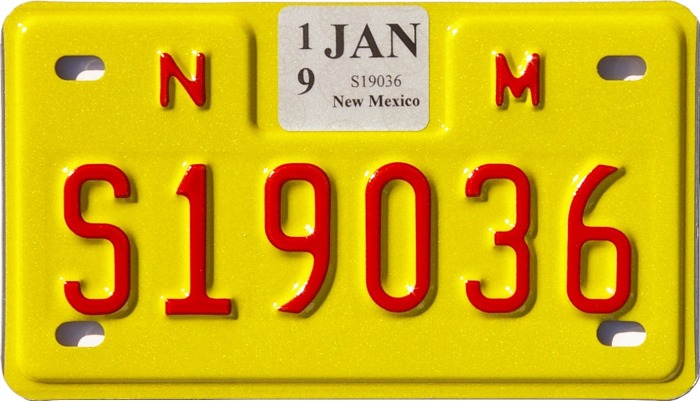 Motorcycle Vanity

Though vanity plates for cars were introduced in 1967, they were not made available for motorcycles until 1979. Being considerably smaller than car plates they have room for only six characters on yellow and turquoise plates, or five characters on chile plates, and other than the zia symbol most of the special characters available on the larger plates cannot be had for motorcycle vanities.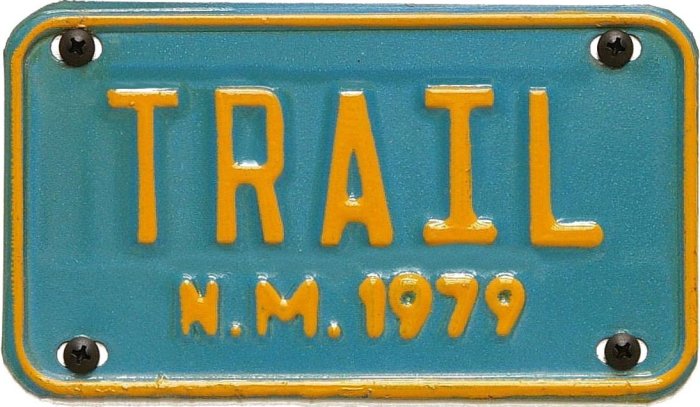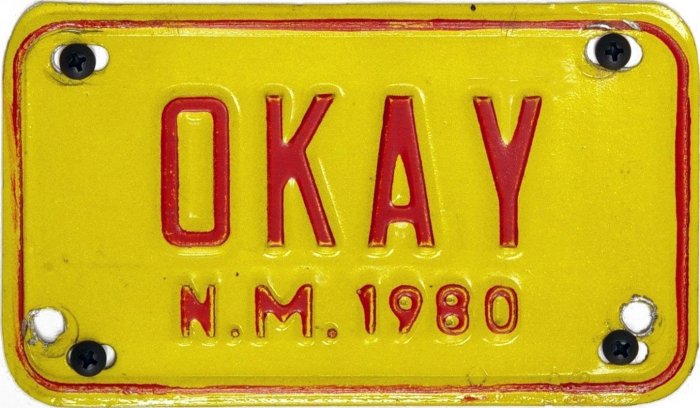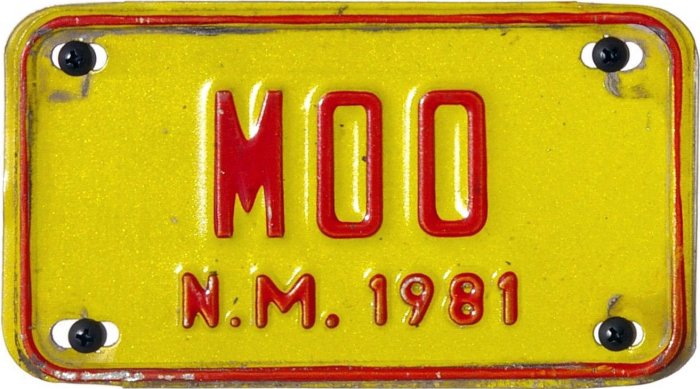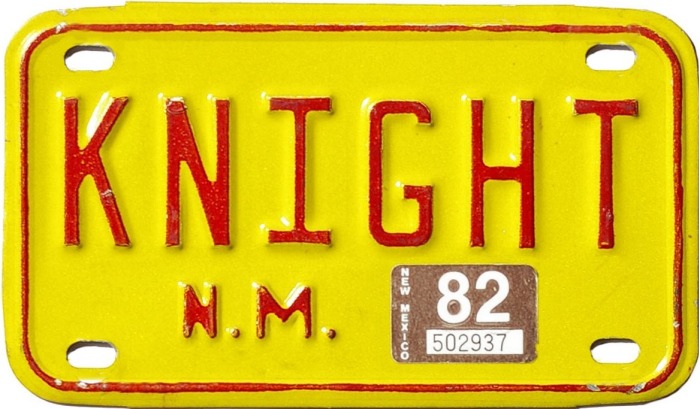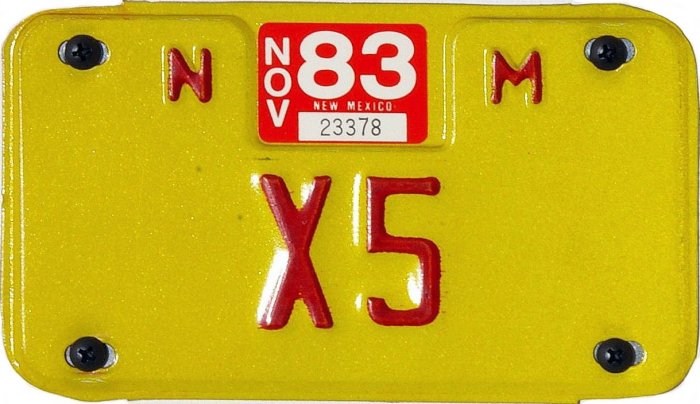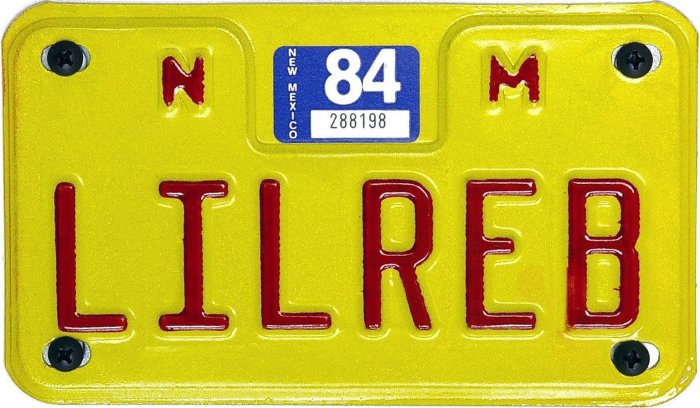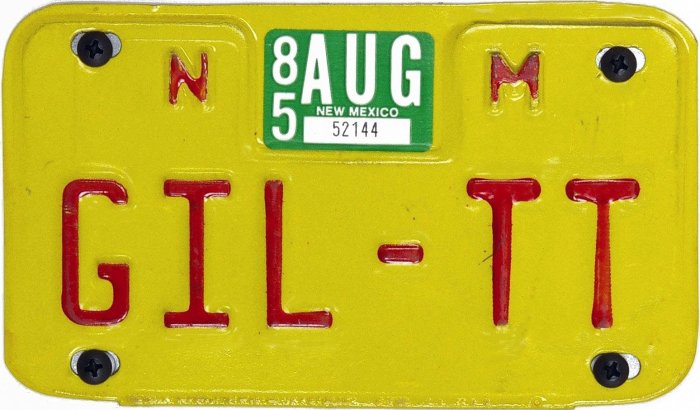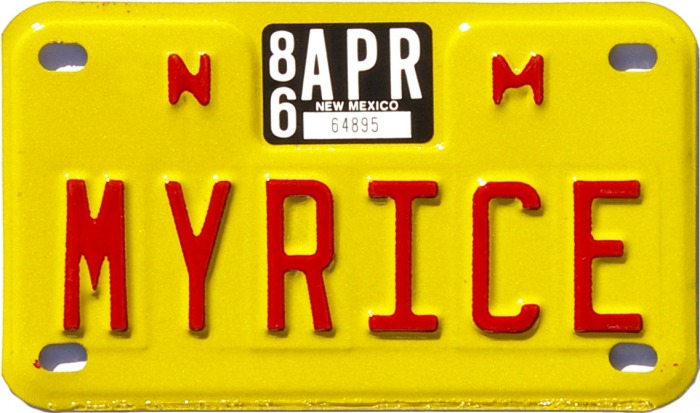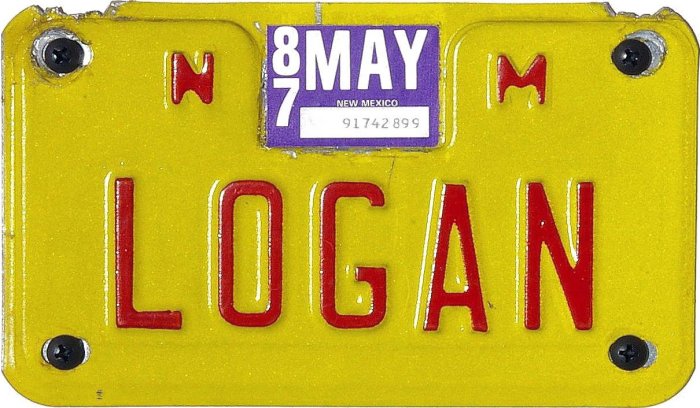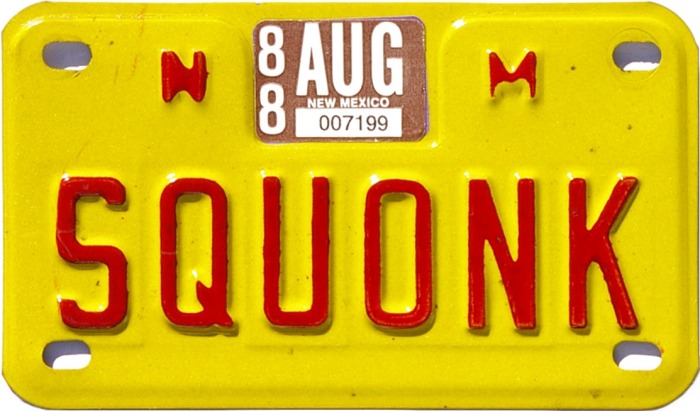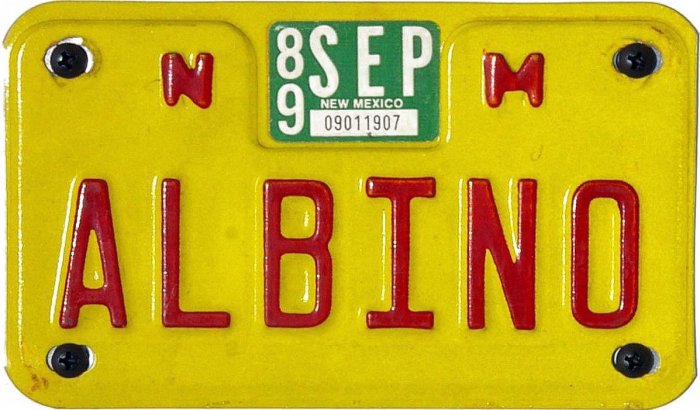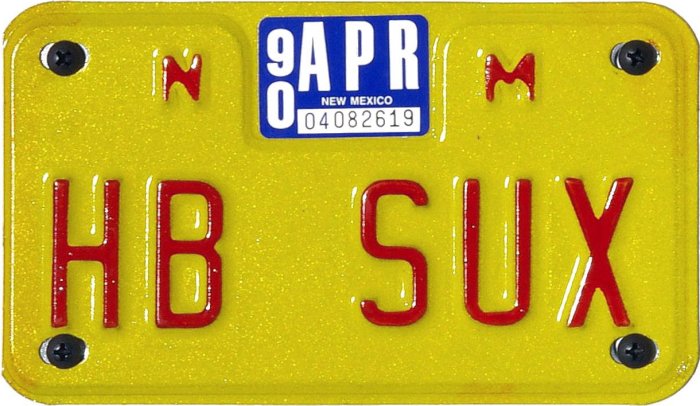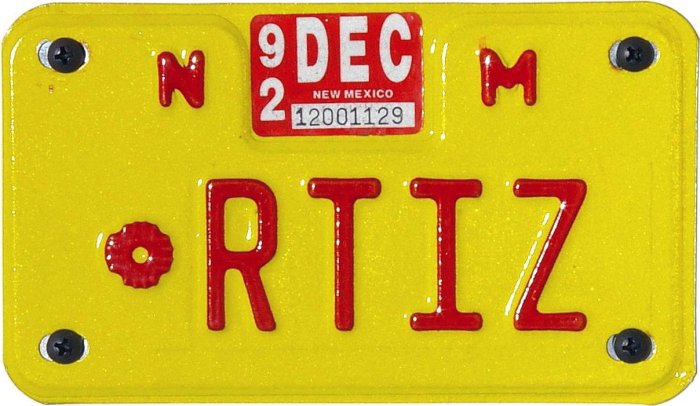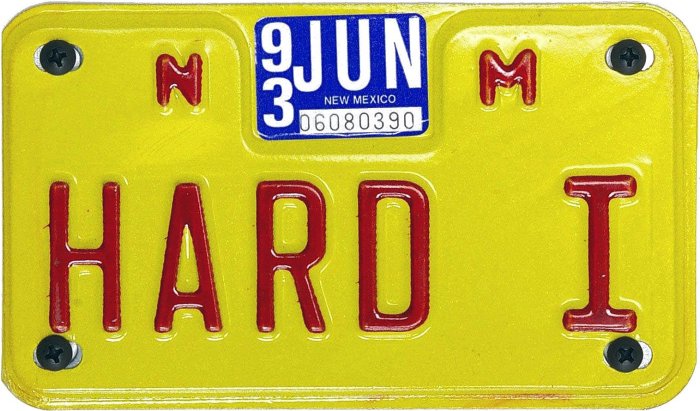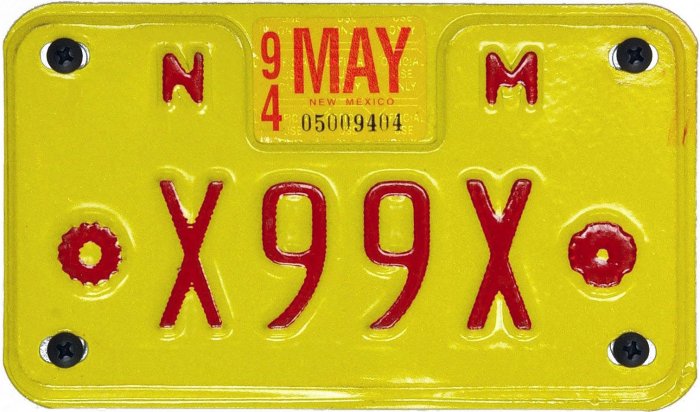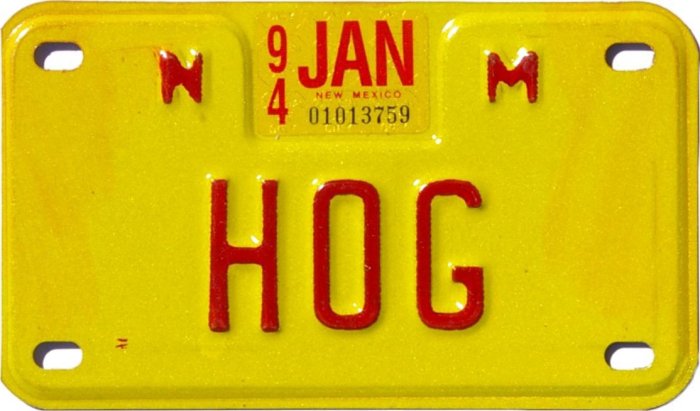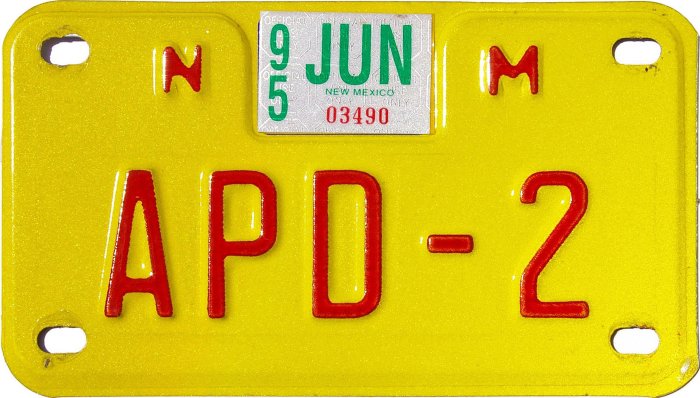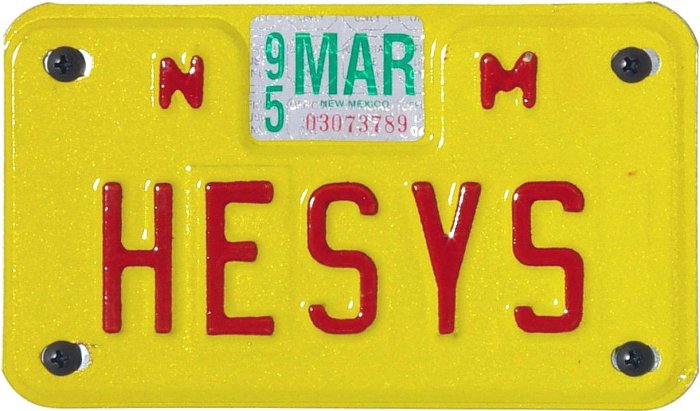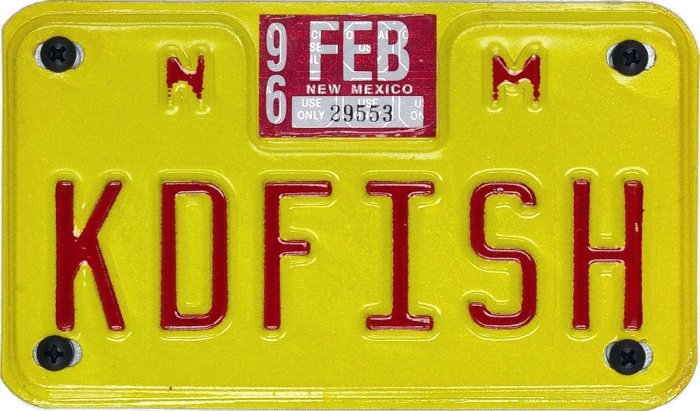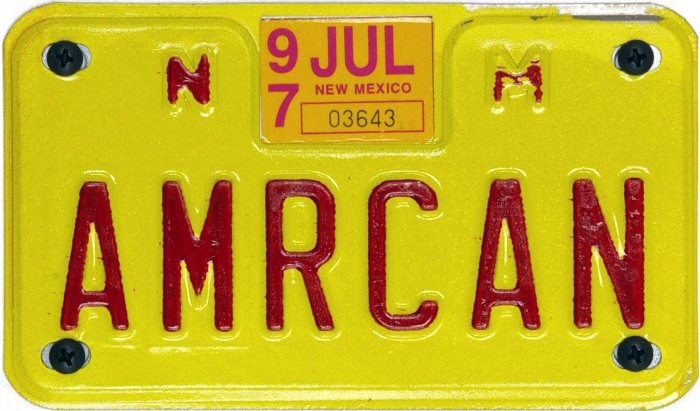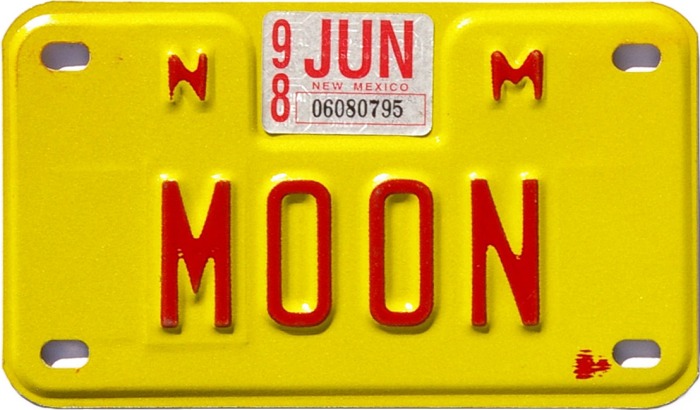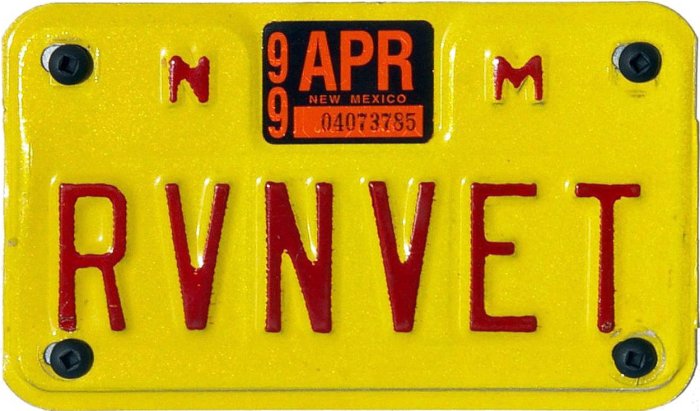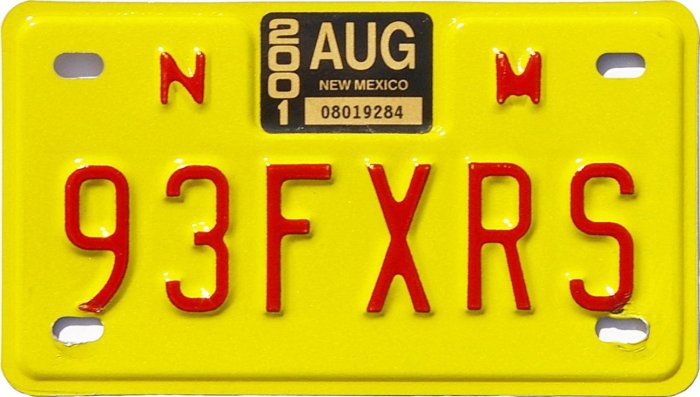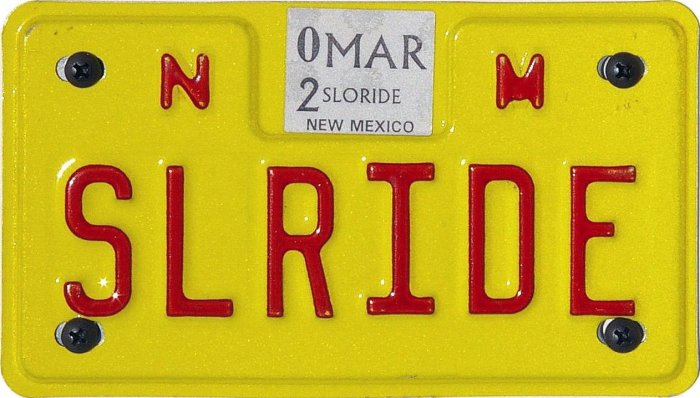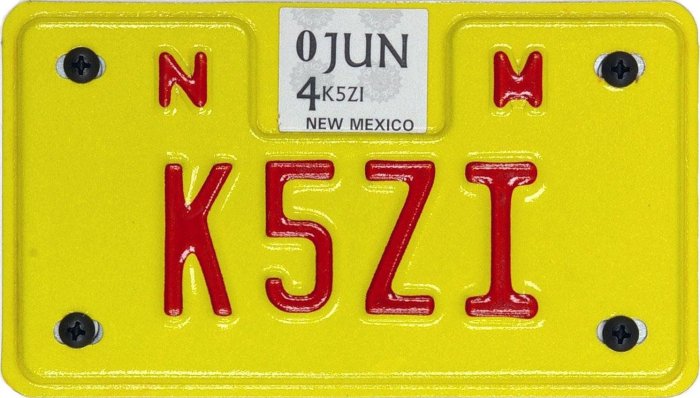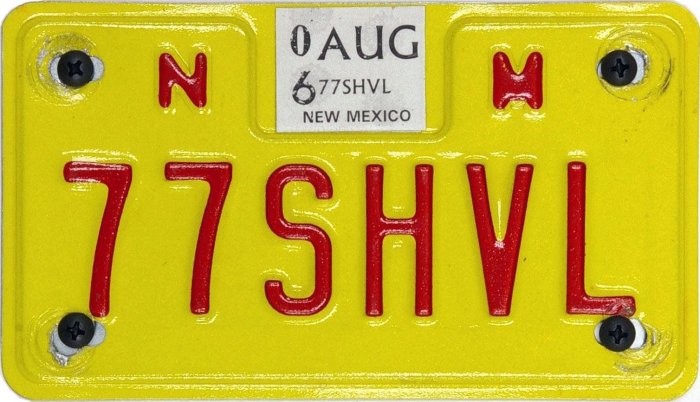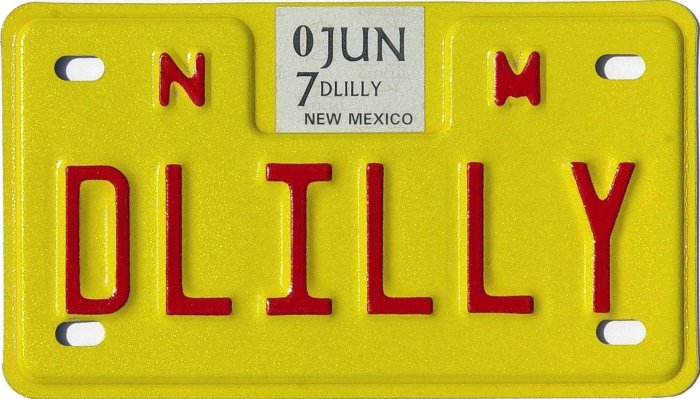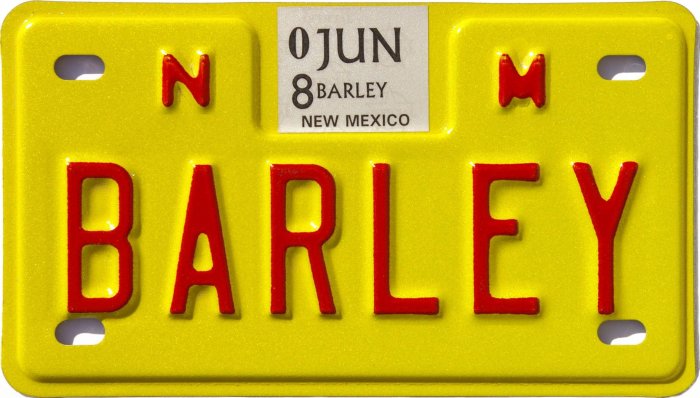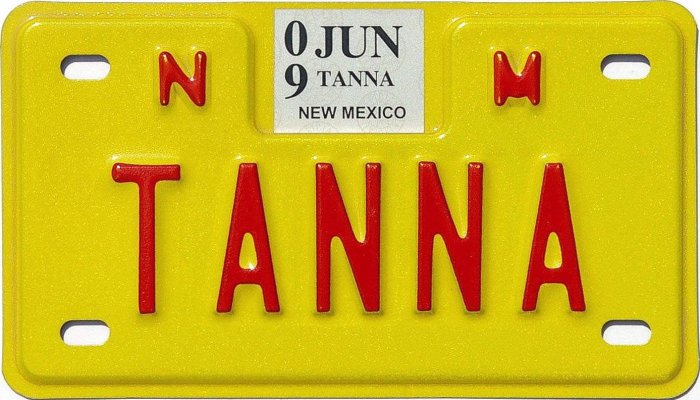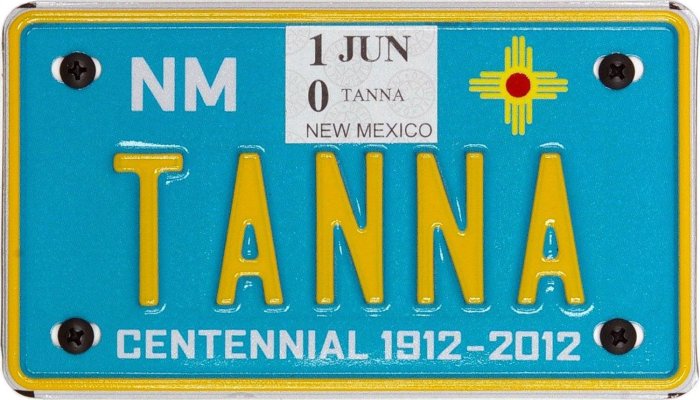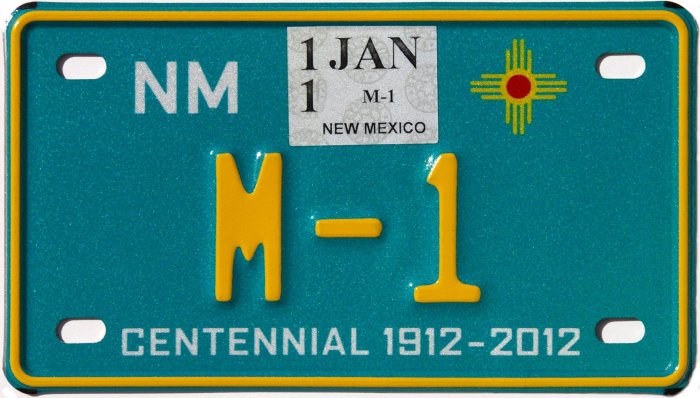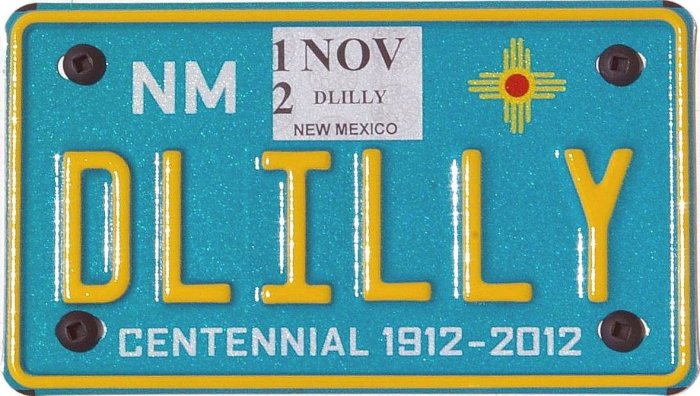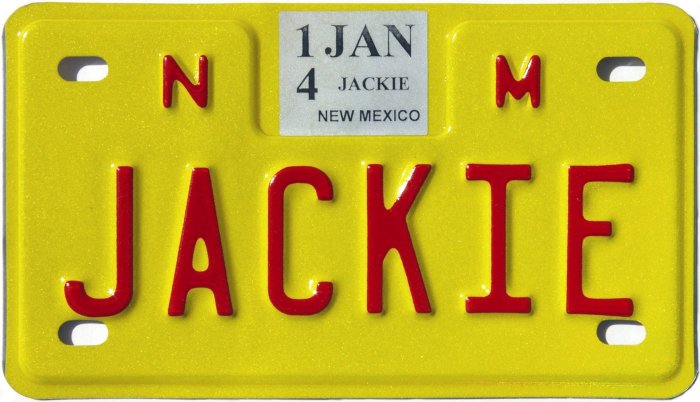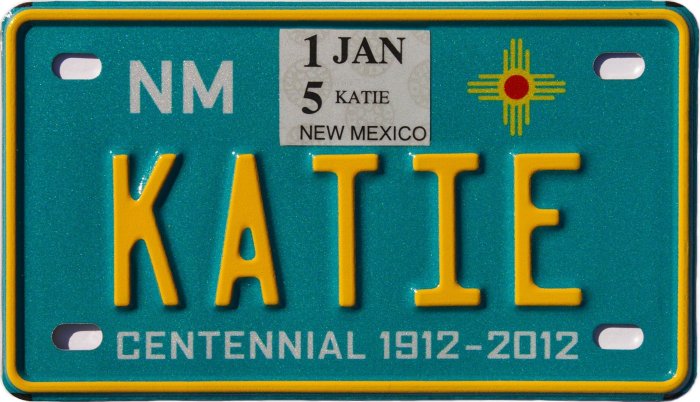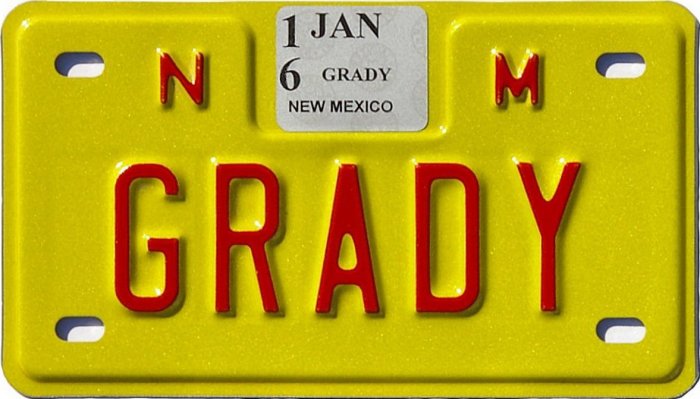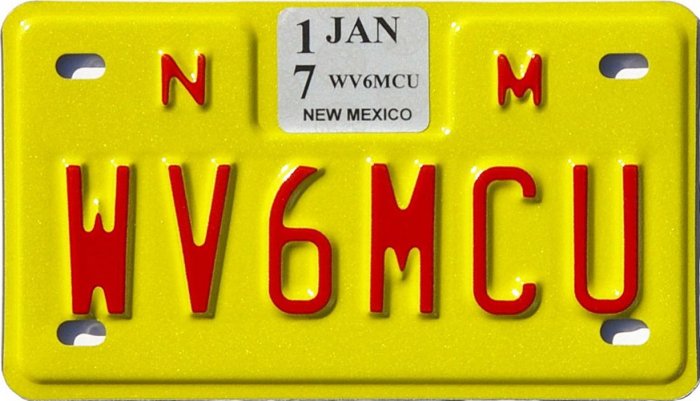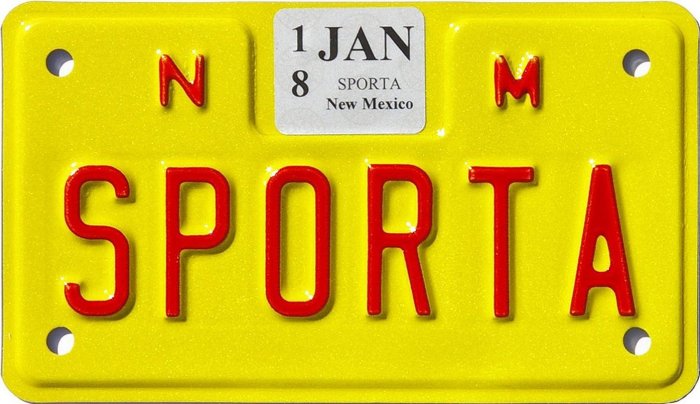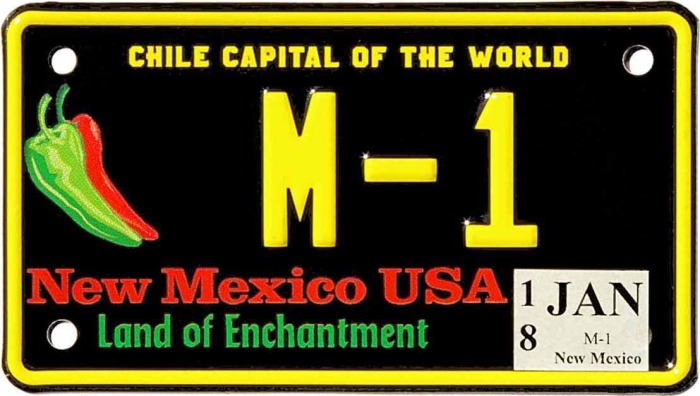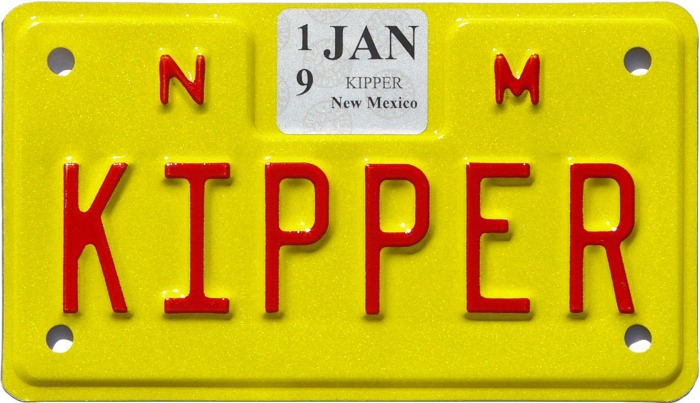 Motorcycle - Miscellaneous Types

Quite a number of special types of motorcycle plates have been issued in New Mexico over the years, most of which are illustrated here.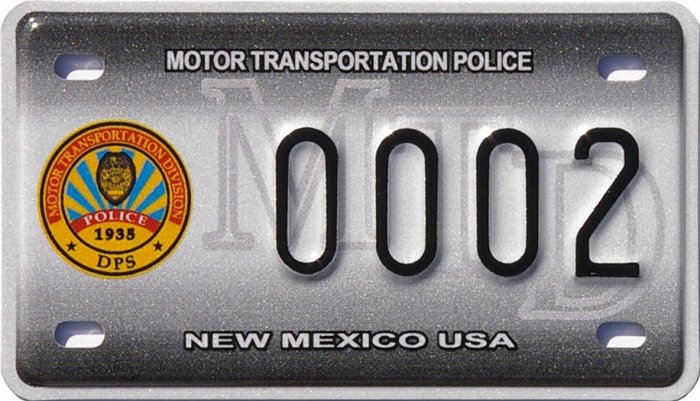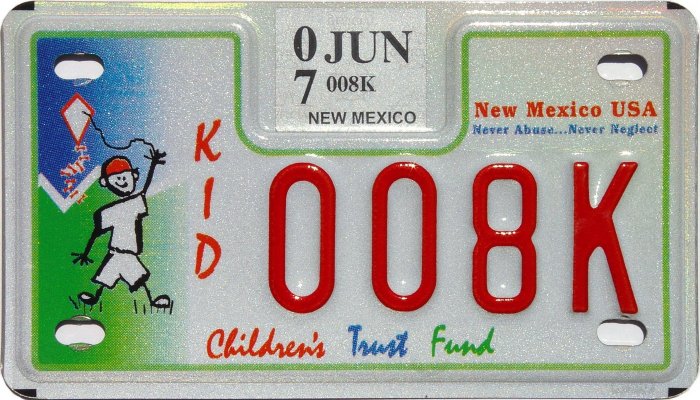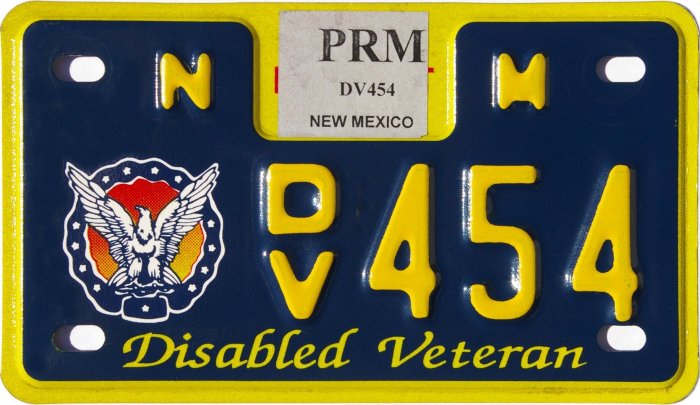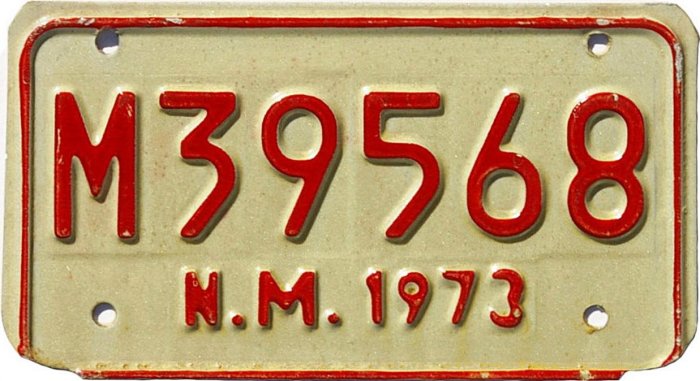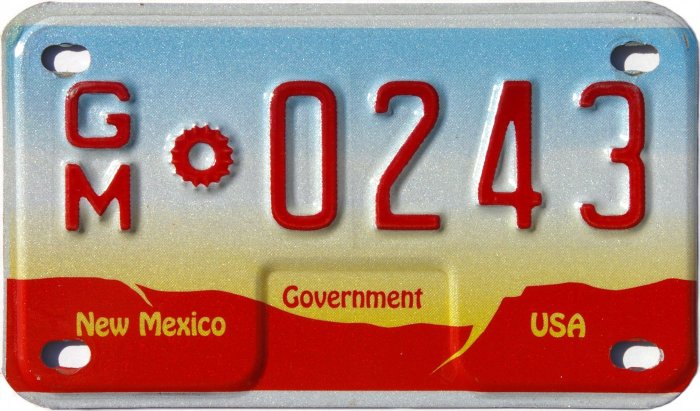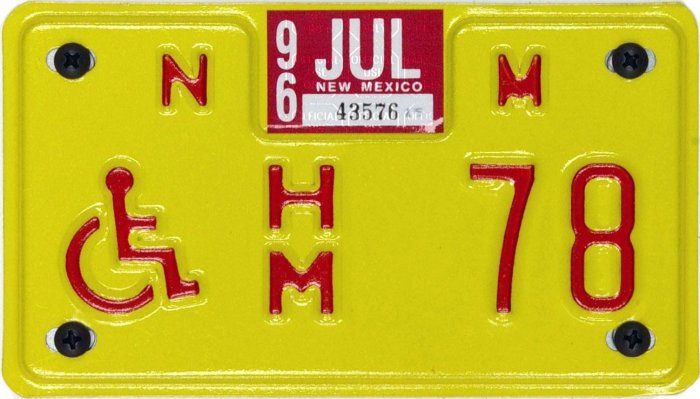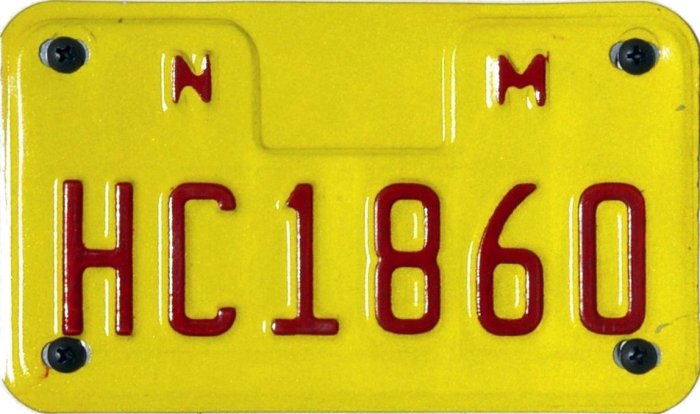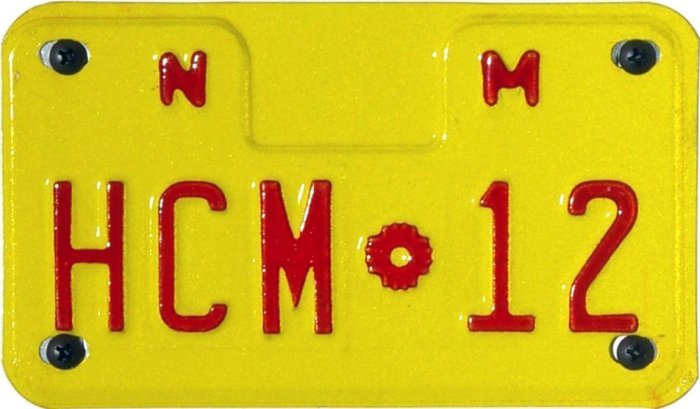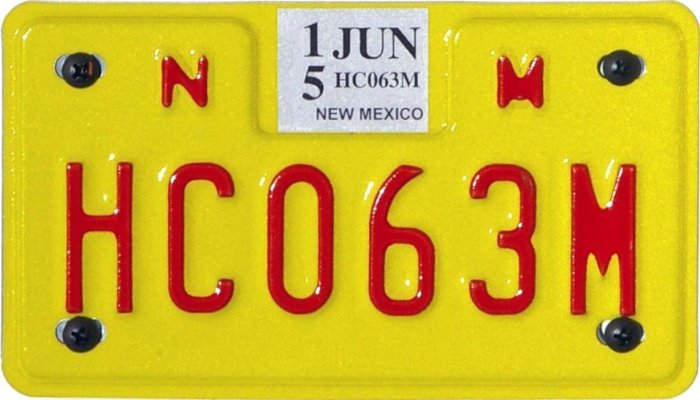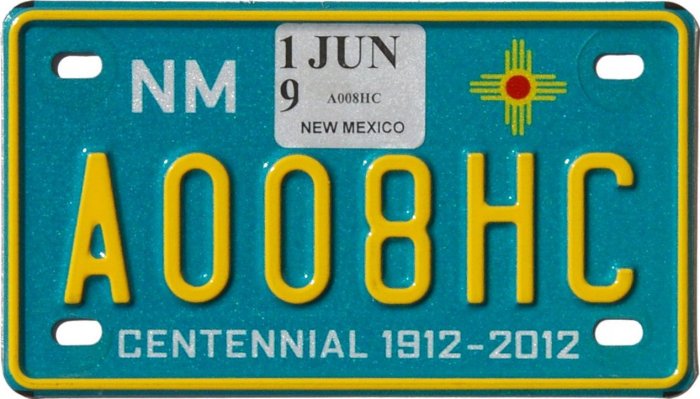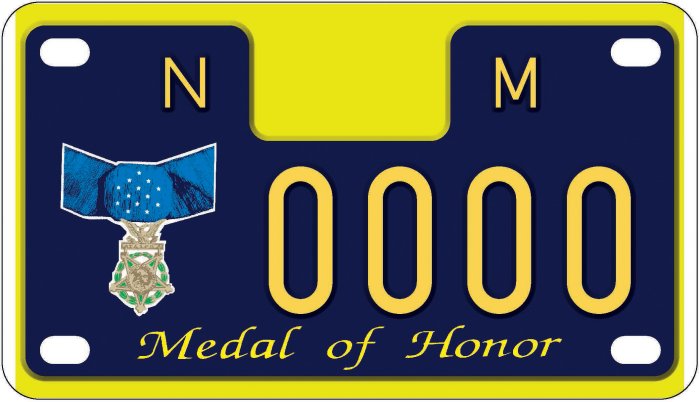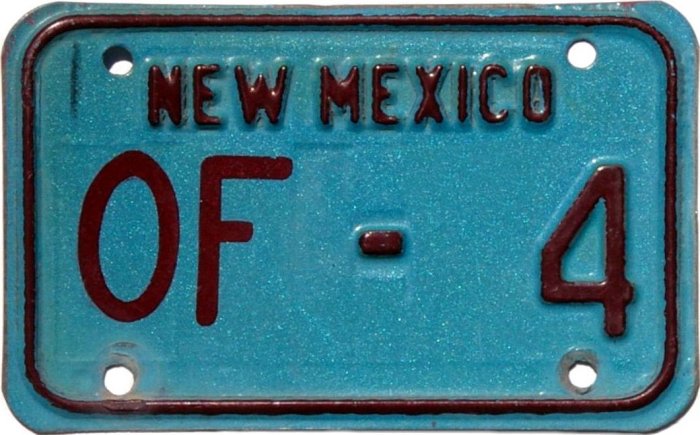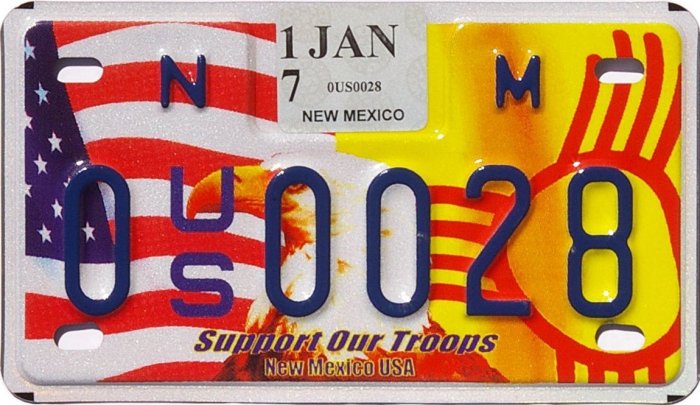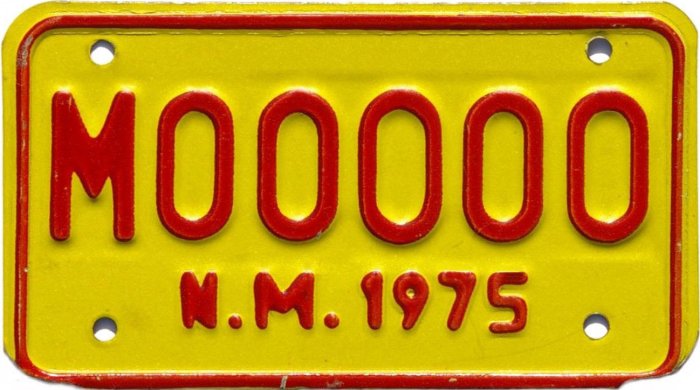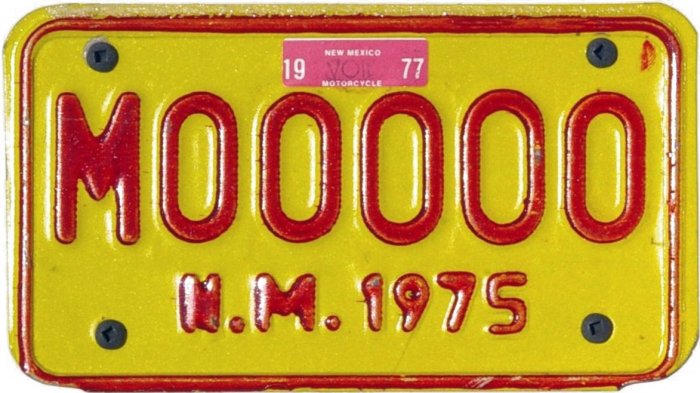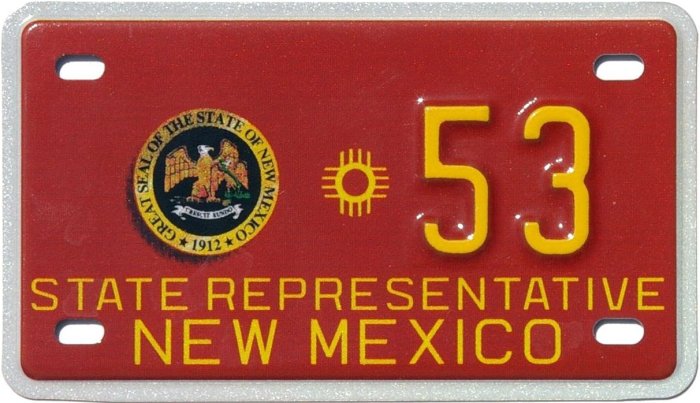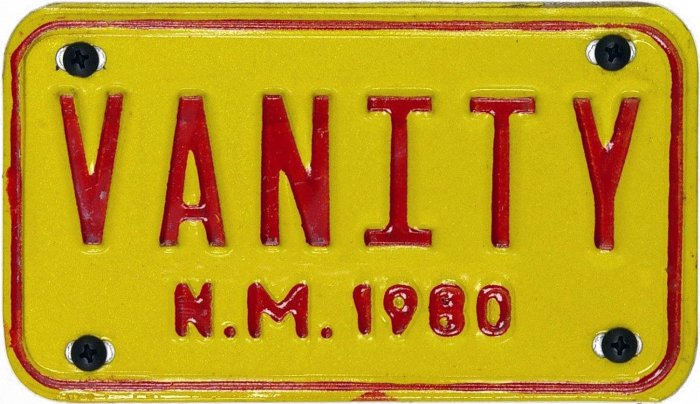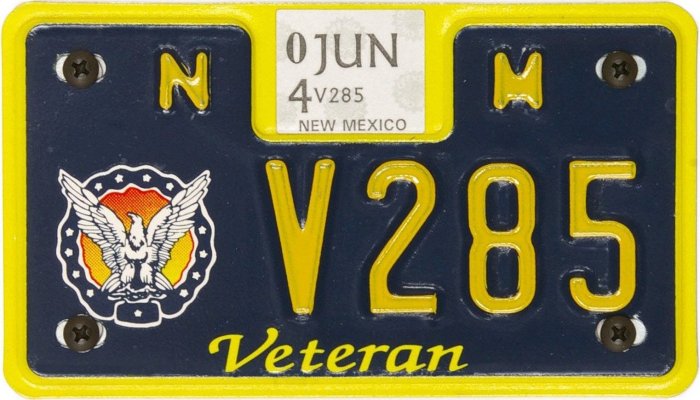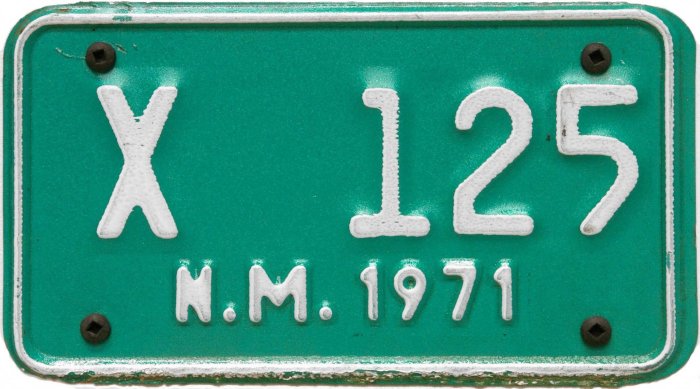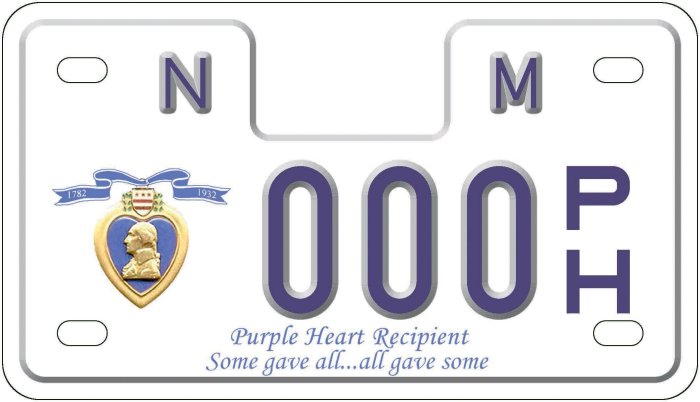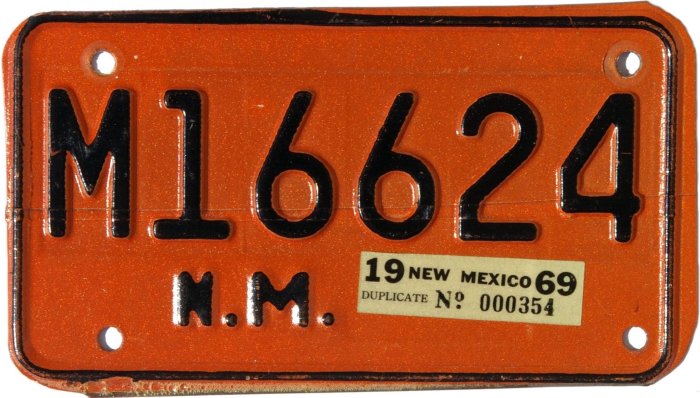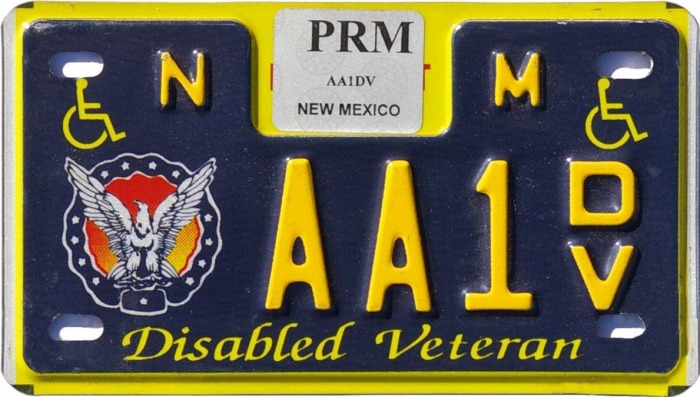 Photo Credits: Purple Heart and Medal of Honor samples courtesy N.M. MVD. All others by Bill Johnston.