Prior to the late 1920s, most roads in the U.S., including interstate routes, had names rather than highway numbers, and it was not until 1926 that a uniform road numbering system was devised and agreed upon by the various states. New Mexico began erecting its road number signs in December of that year. Those from the 1920s and 1930s are identified by the smaller central circle in the zia and the red-and-black-on-yellow color scheme. Later ones have a larger zia circle and a white background for easier readability.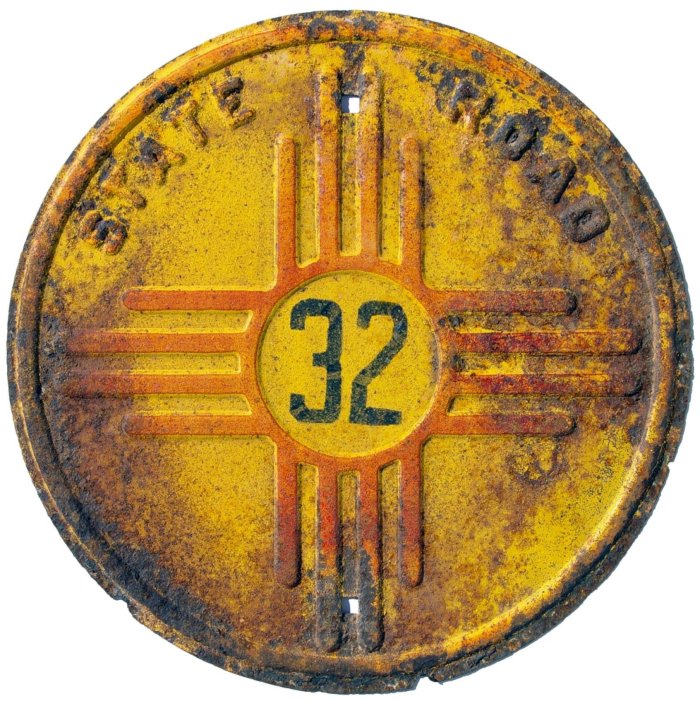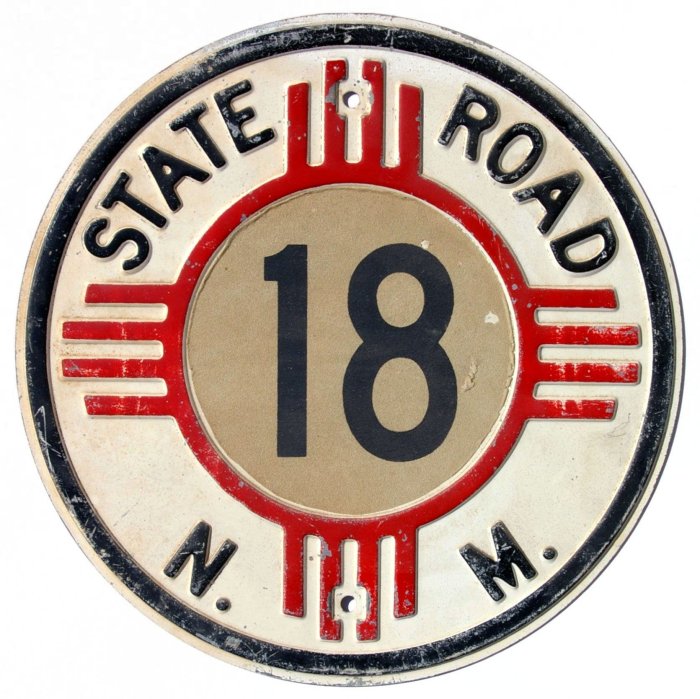 U.S. Route Number Signs in New Mexico
U.S. (Federal) Route Number signs were introduced in the 1920s in conjunction with the new State Road number signs. As these are interstate roads they bear the name of the state in which the sign is posted, in addition to the route number. All of these signs are made of heavy gauge embossed steel, painted black on white. Beginning in the 1950s all or part of the background of these signs began to be made reflective, using either glass bead paint (as in the example illustrated here) or reflective sheeting.