Sample license plates are pretty easy to understand. In most cases they were made to look exactly like passenger car plates, except that they all bear the number zero, or variations thereof, such as 000, 00000, etc. One of the principal uses of samples was by law enforcement agencies across the country who made wall displays consisting of a sample plate from every state. Officers could study the displays from time to time, thereby familiarizing themselves with the appearance of out-of-state license plates. But there were other uses as well. Movie studios often ordered samples to enable them to fabricate reproduction license plates which made for more realistic scenes where automobiles were involved. And, of course, to a more limited extent they were sought after by collectors.

Passenger Car Samples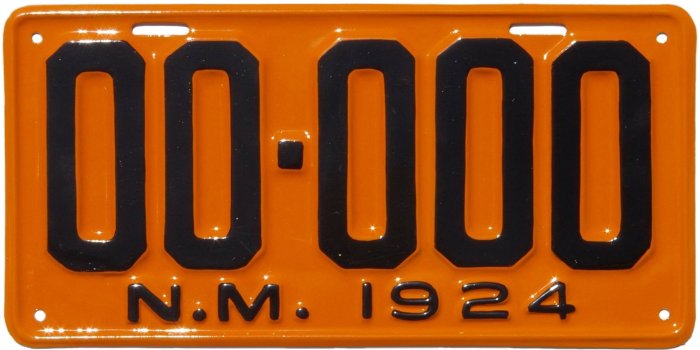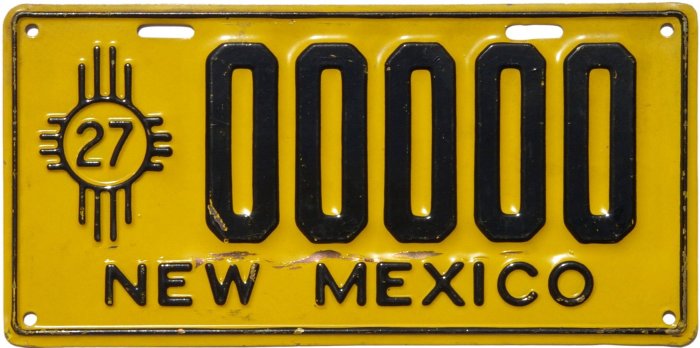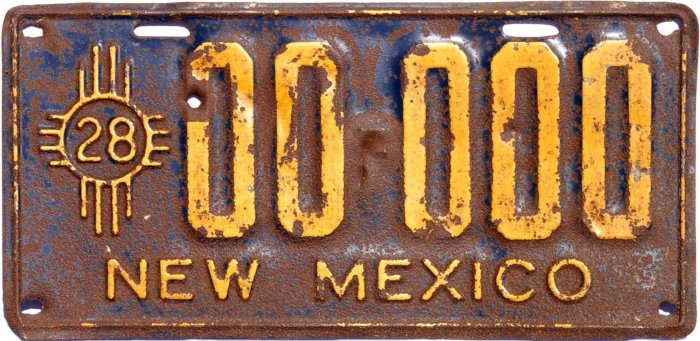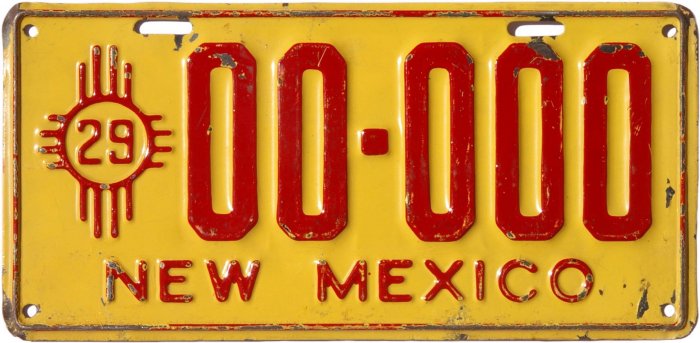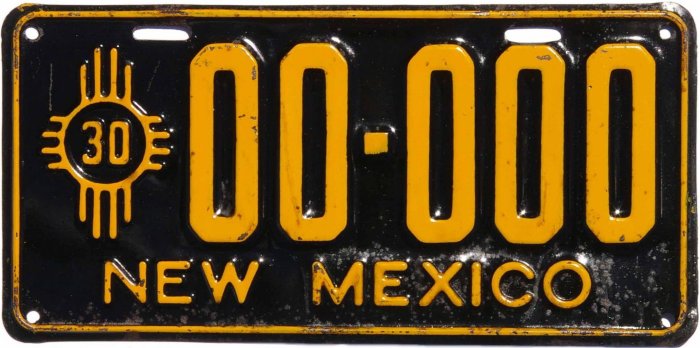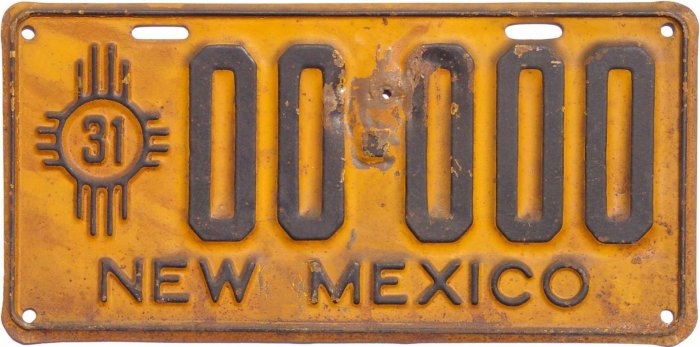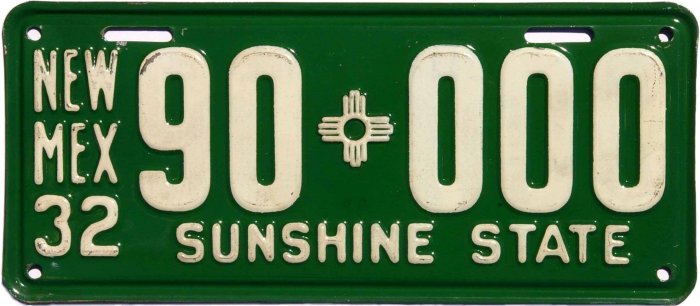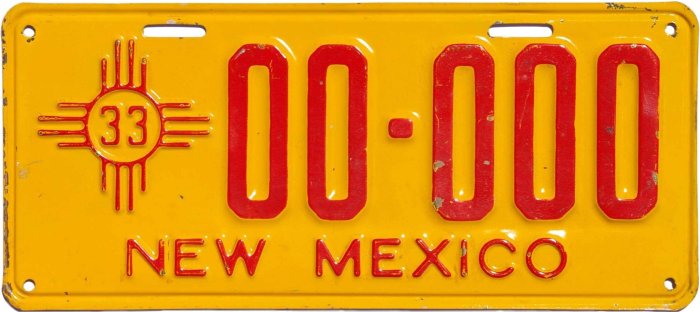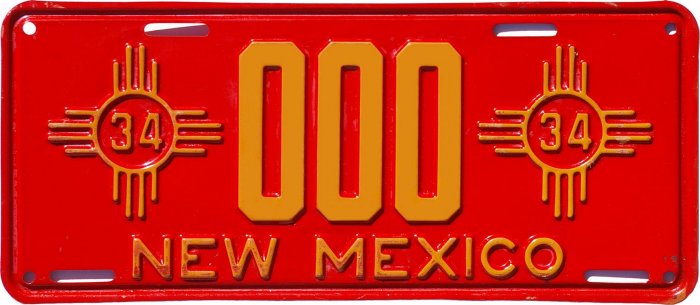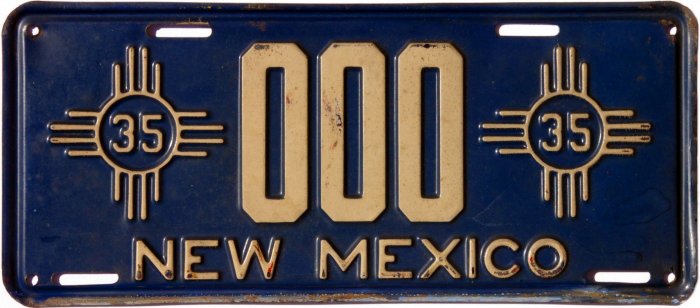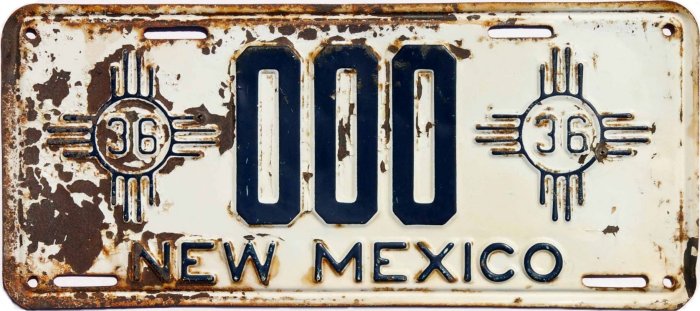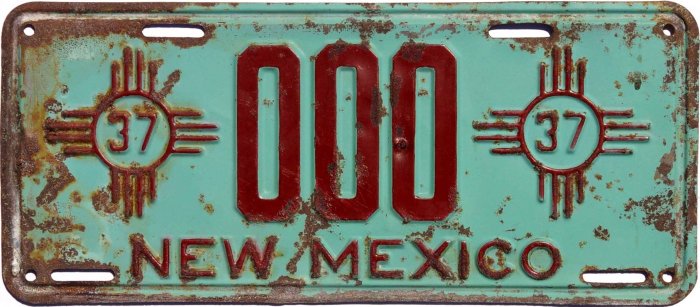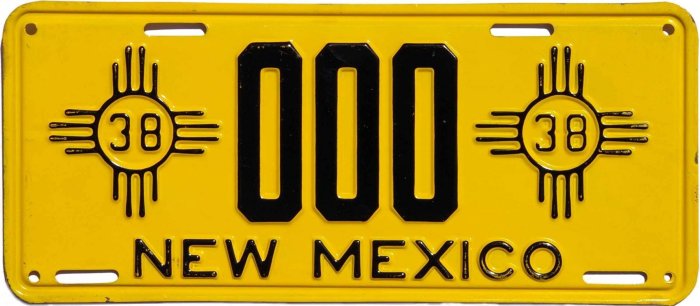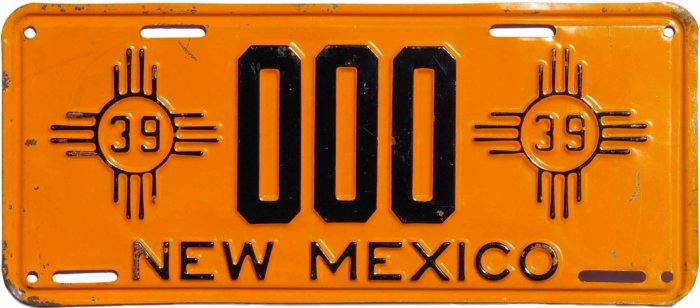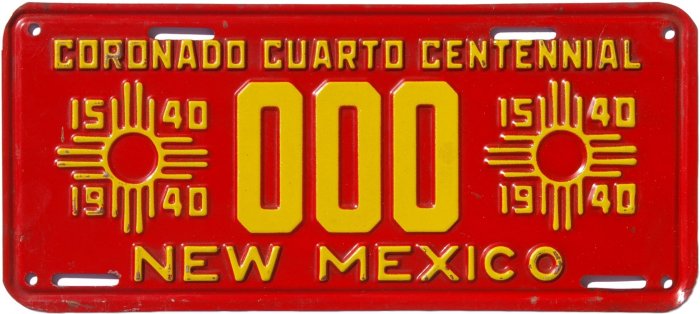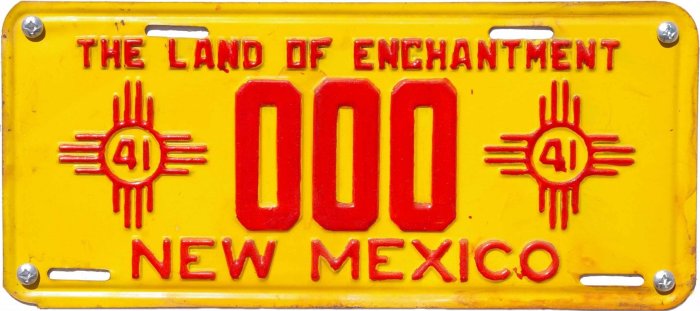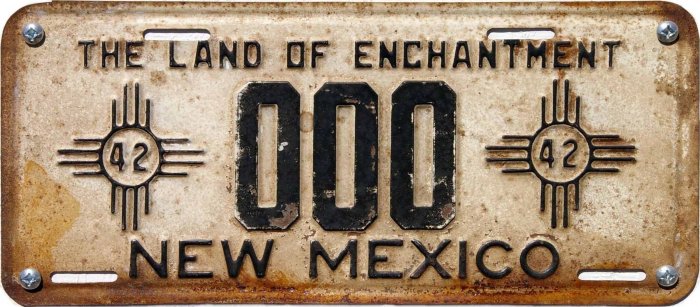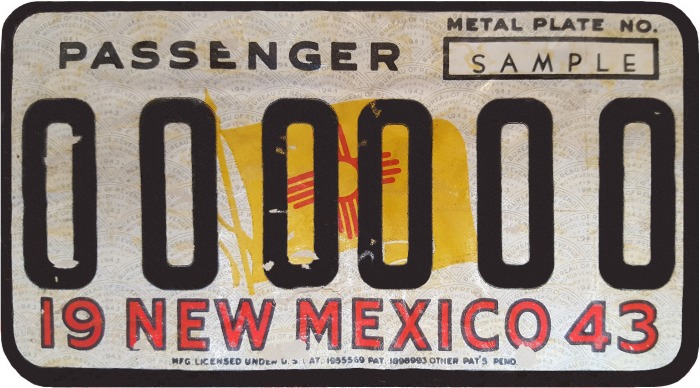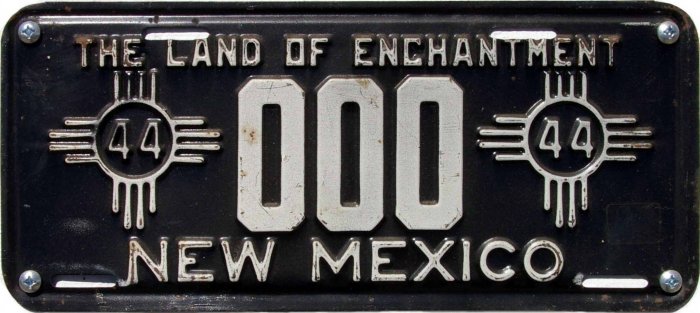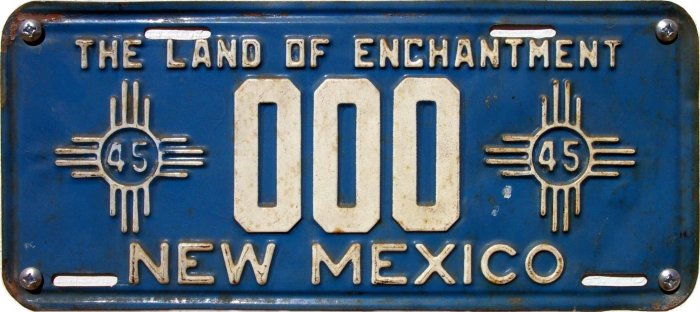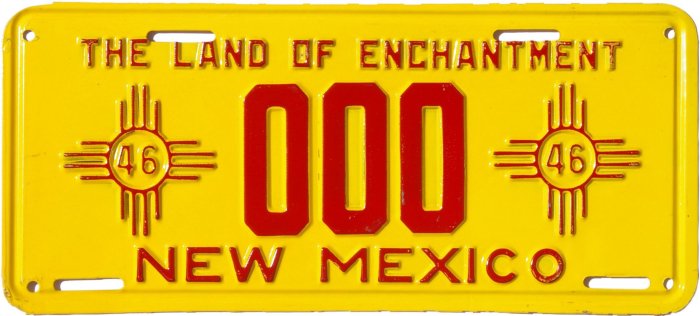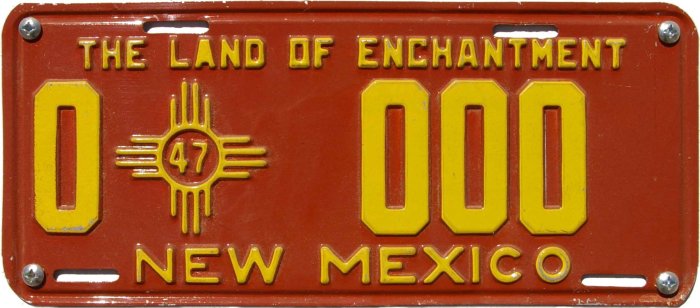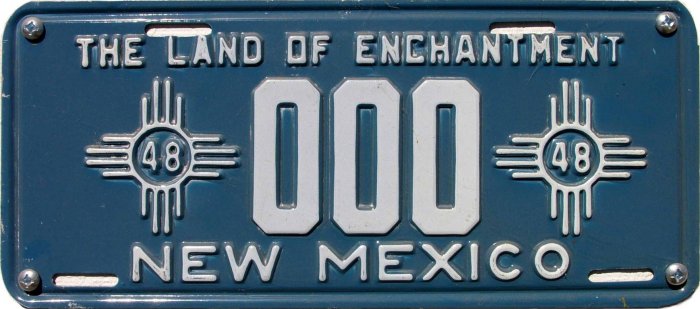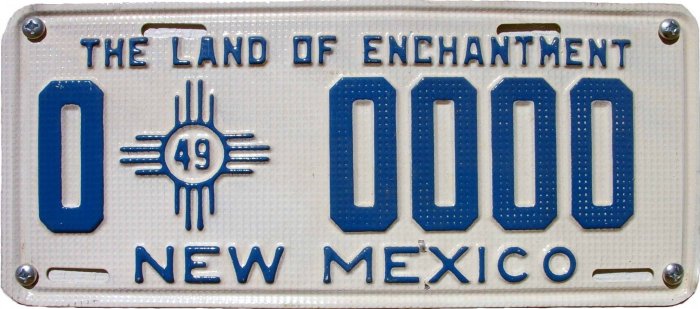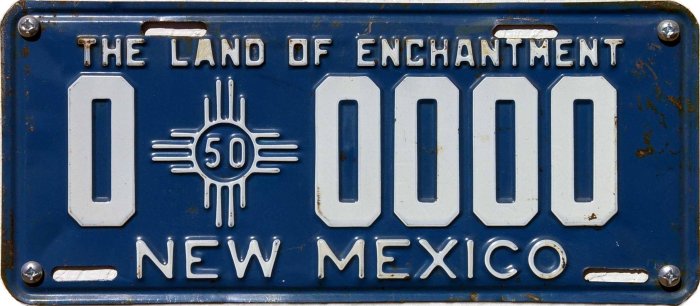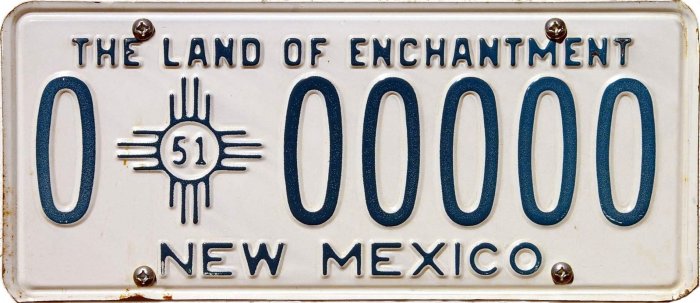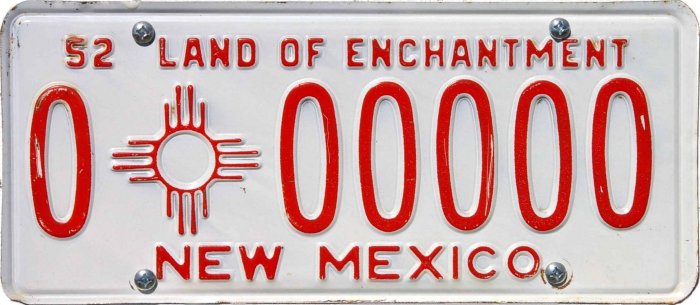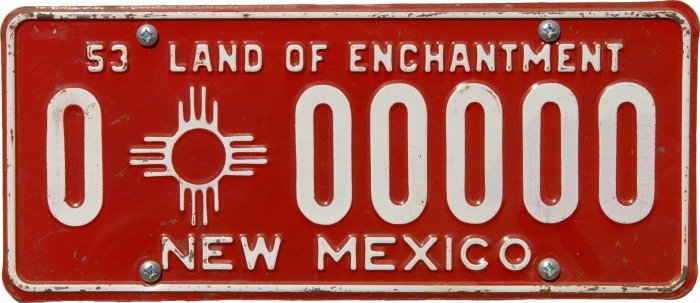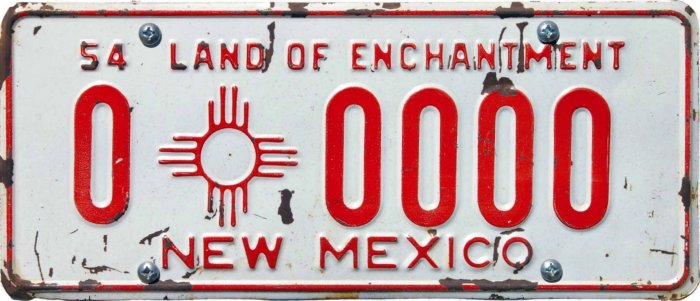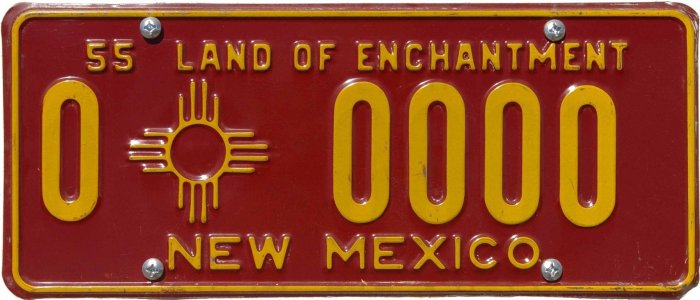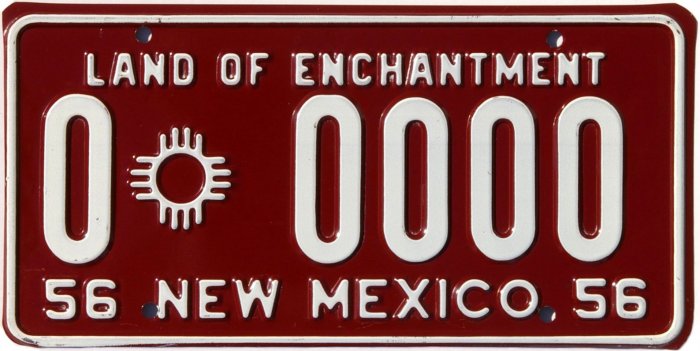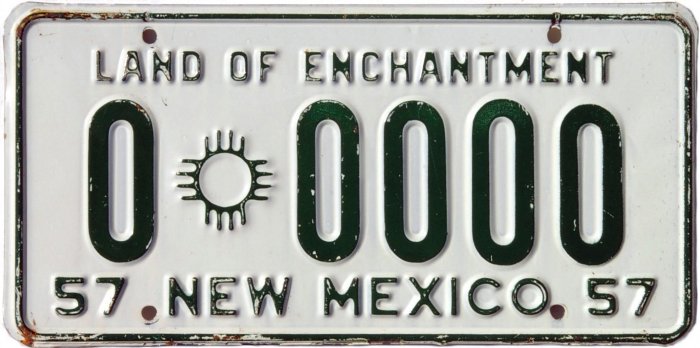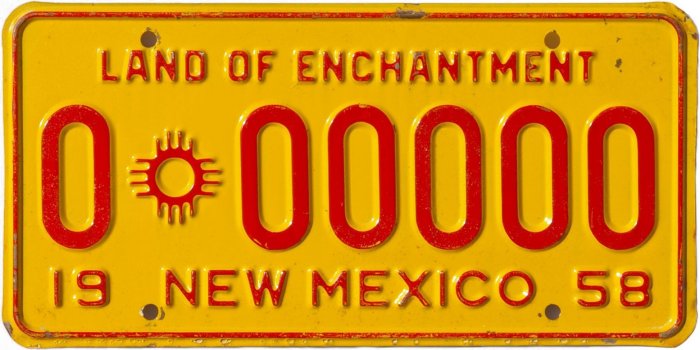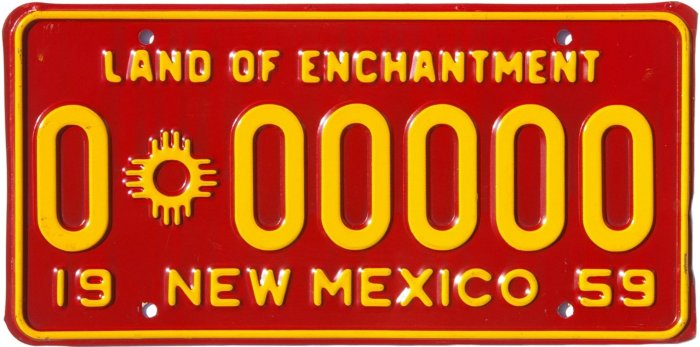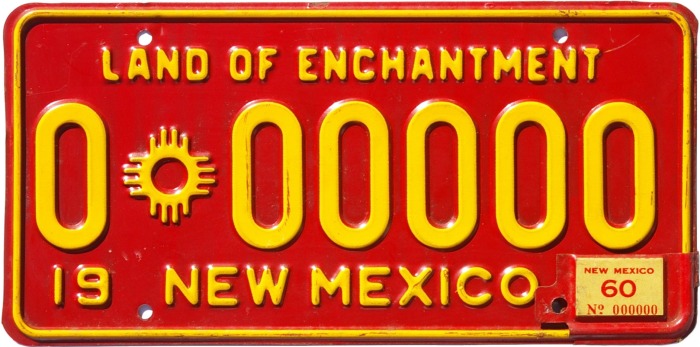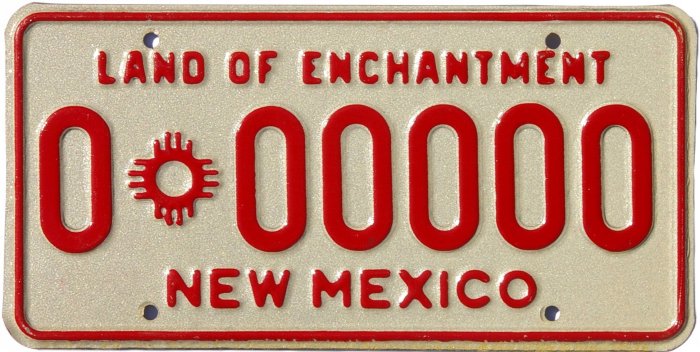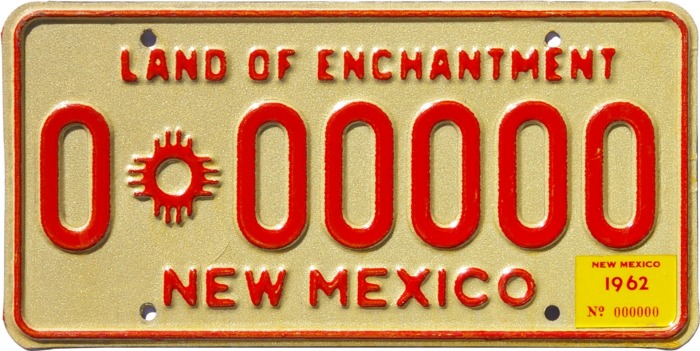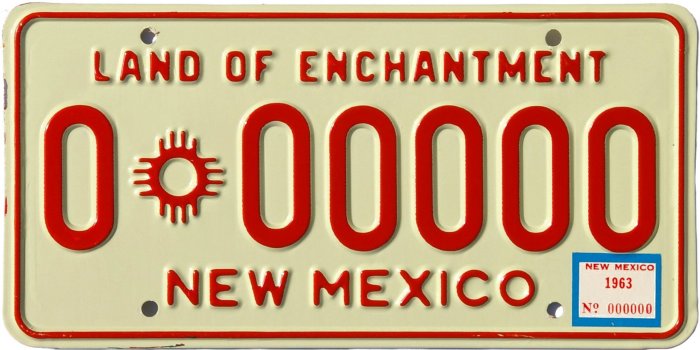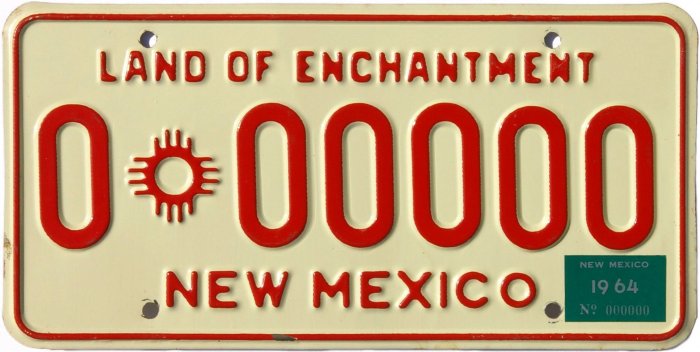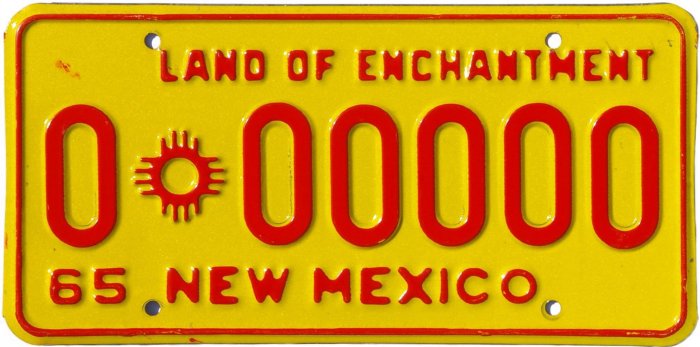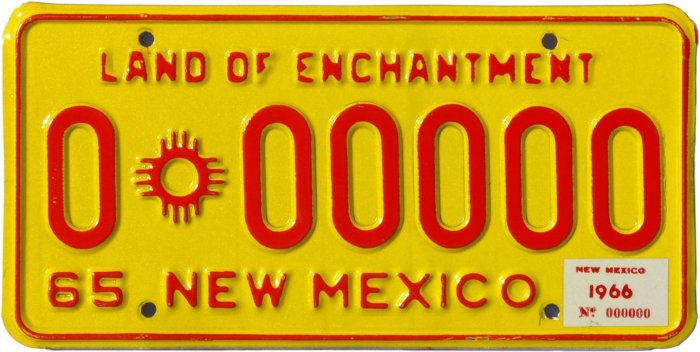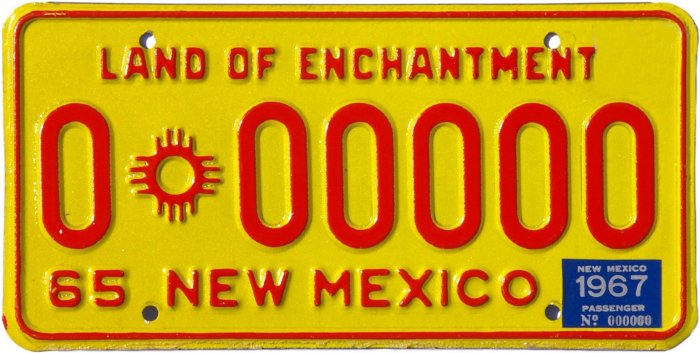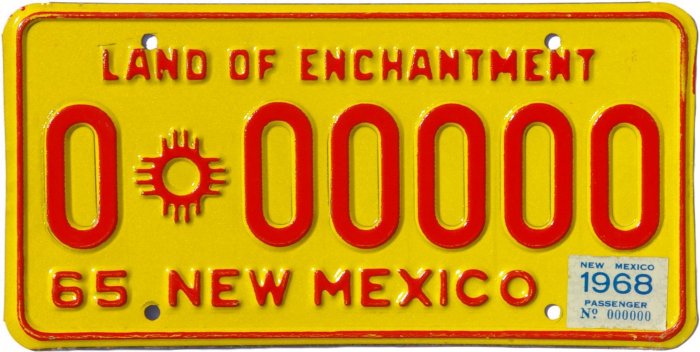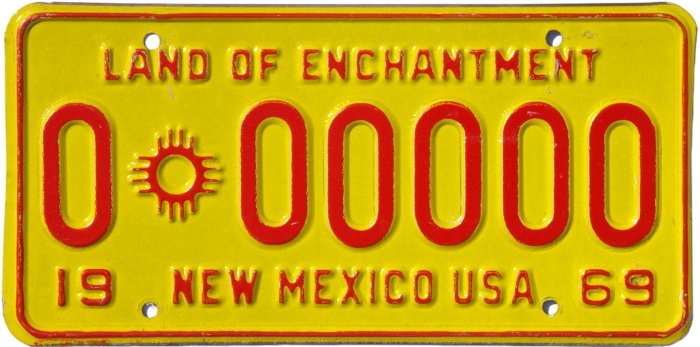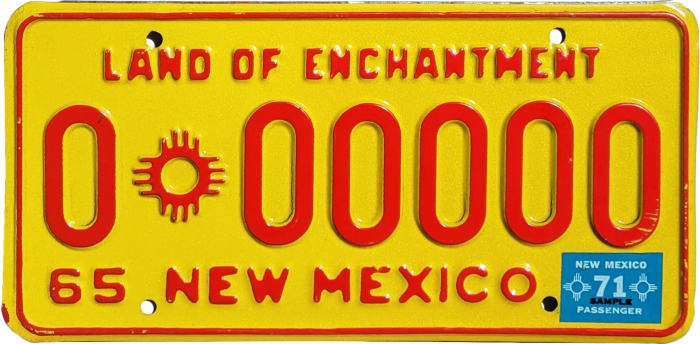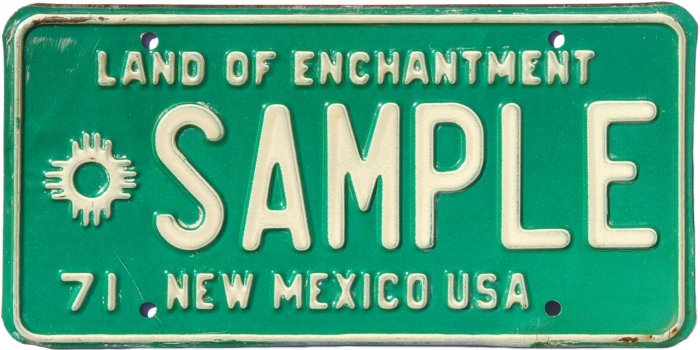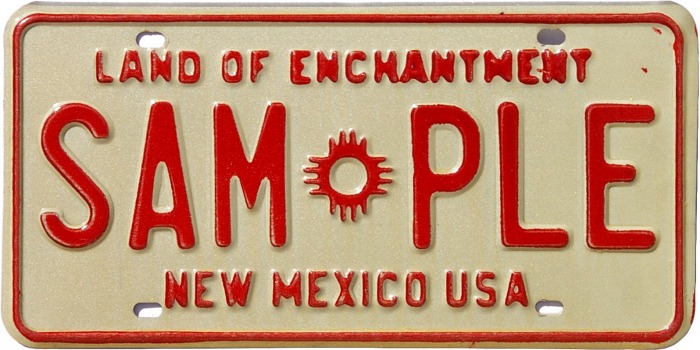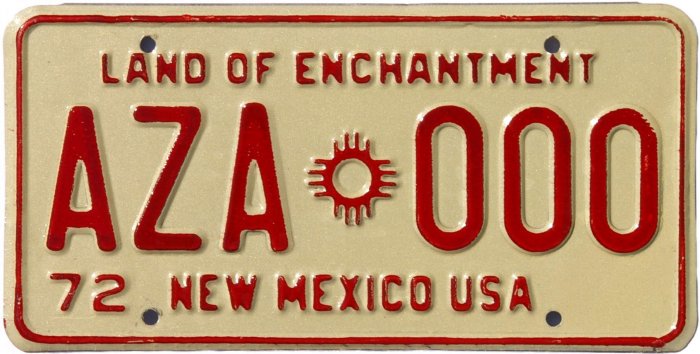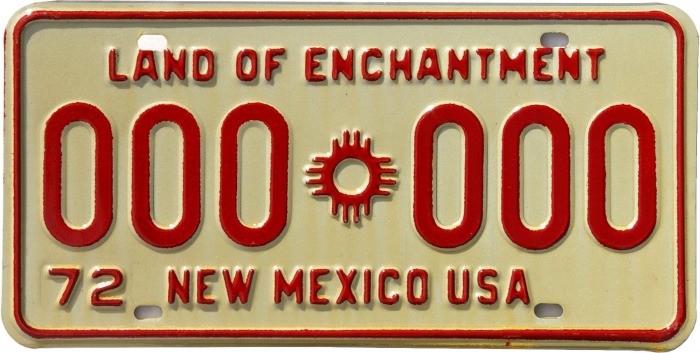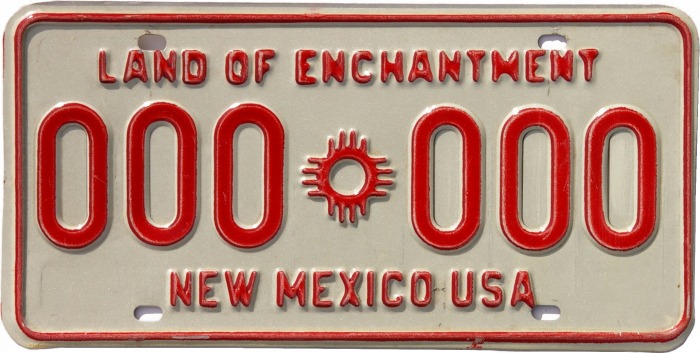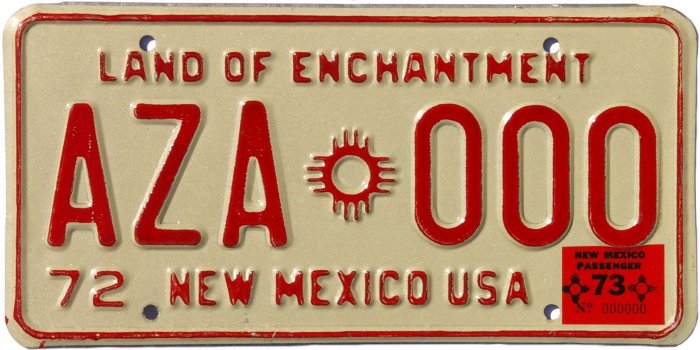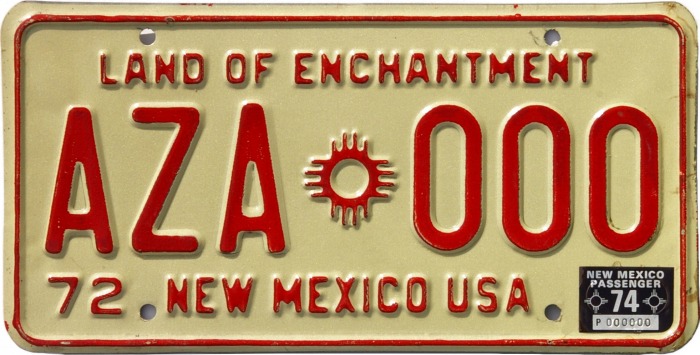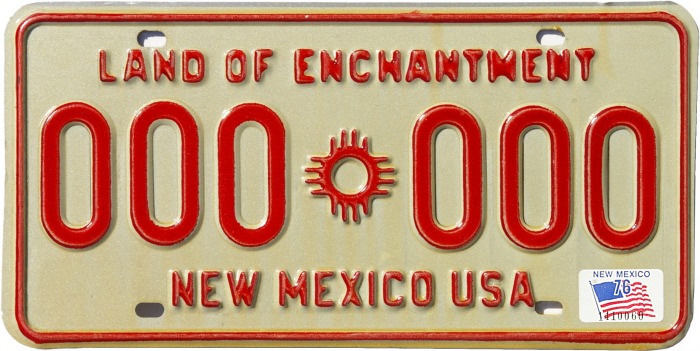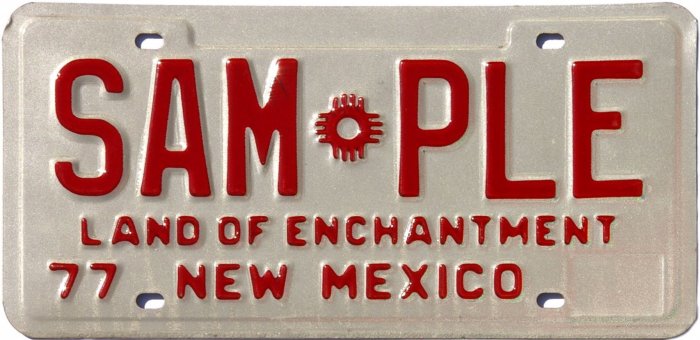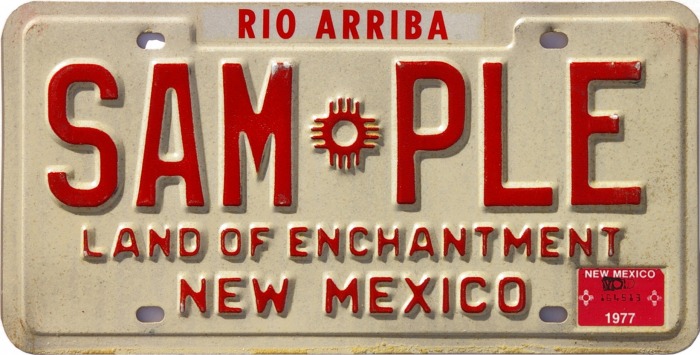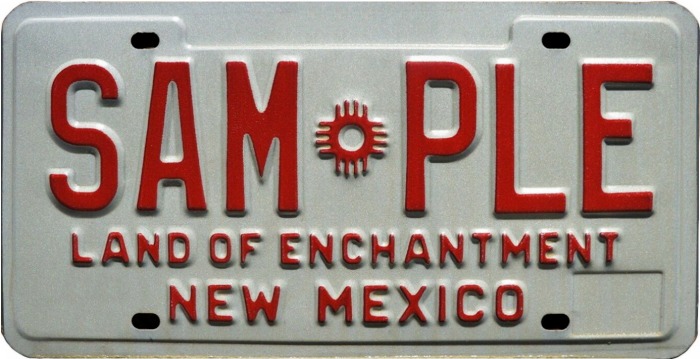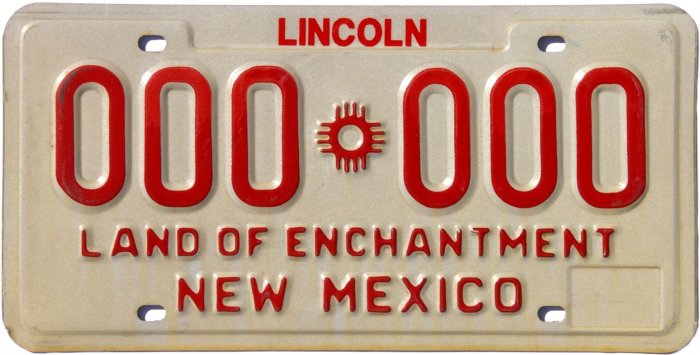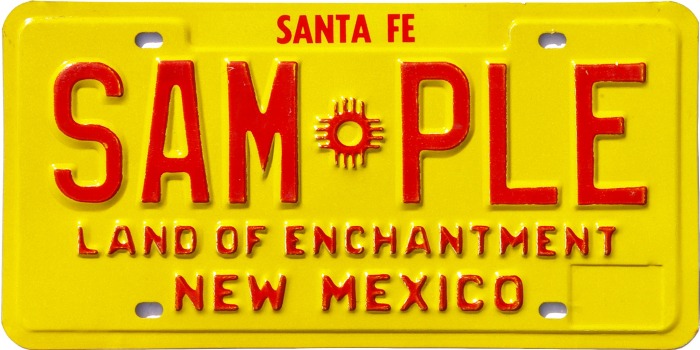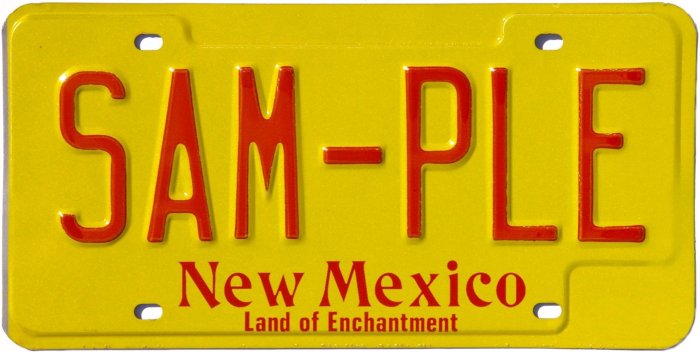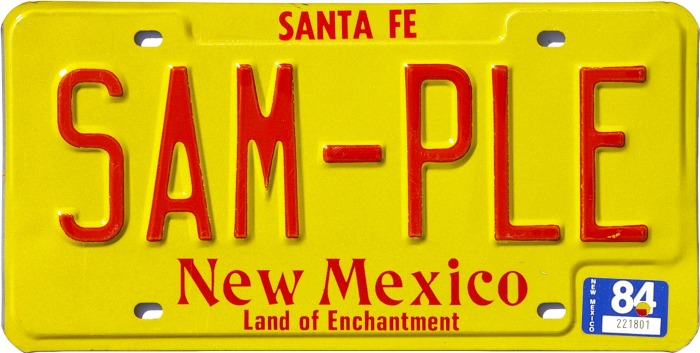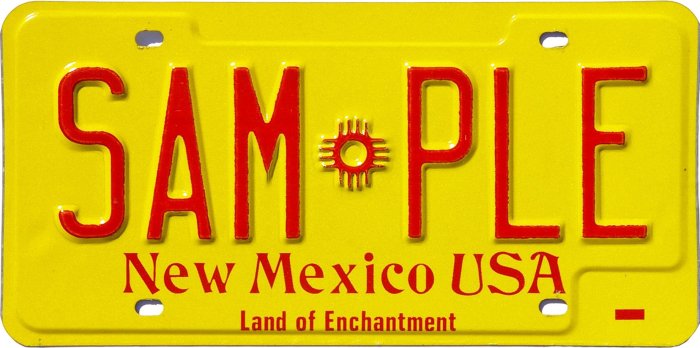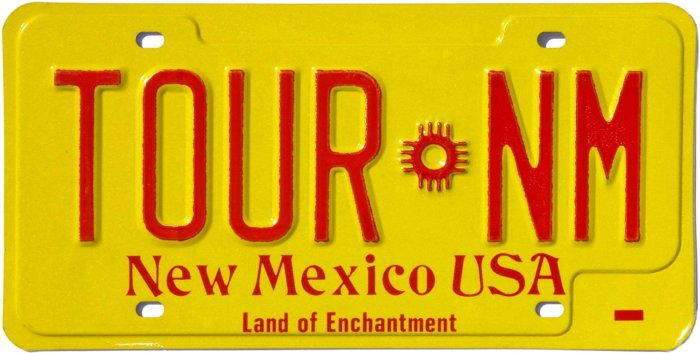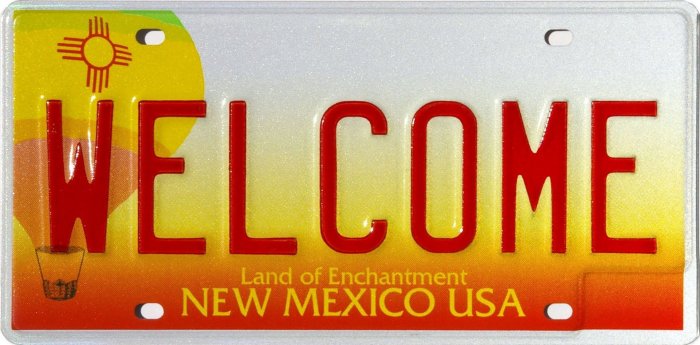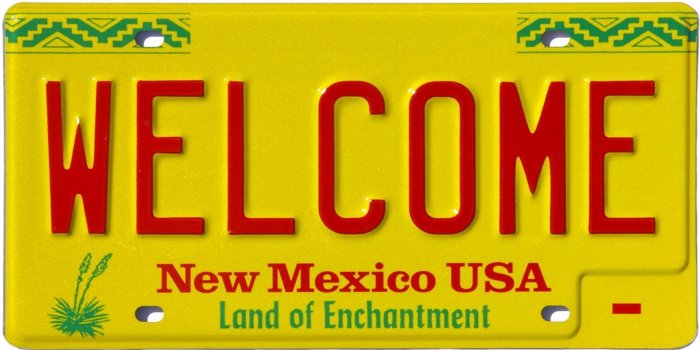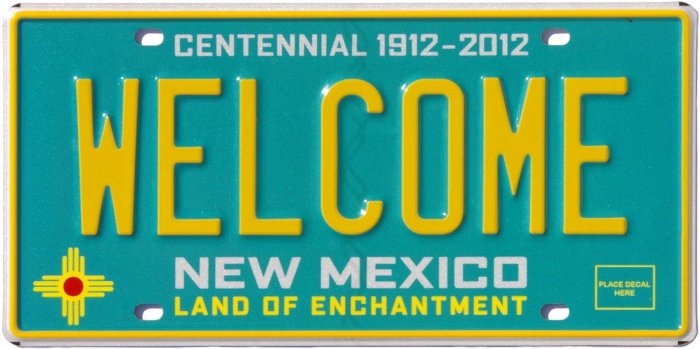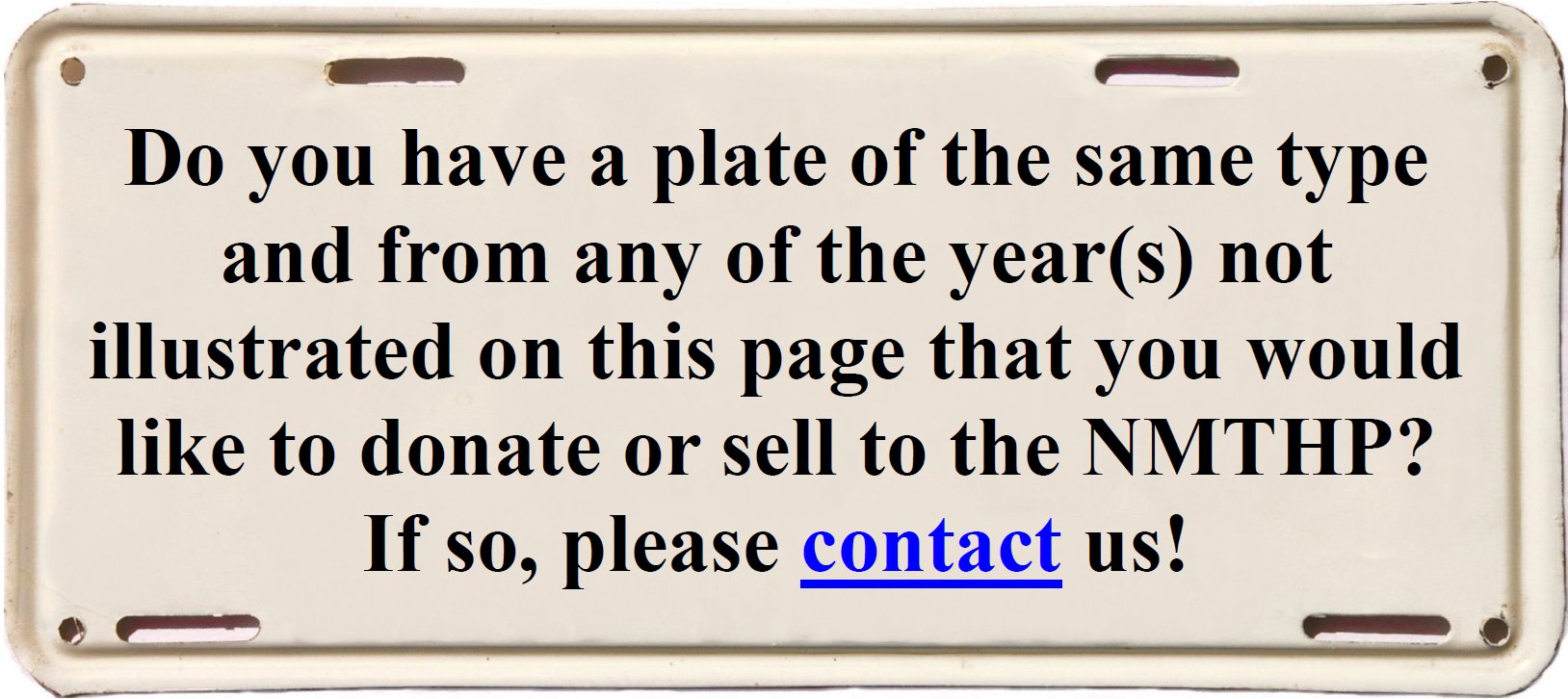 Miscellaneous Types Samples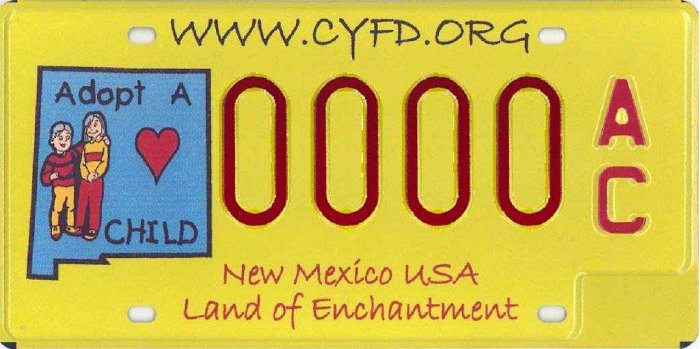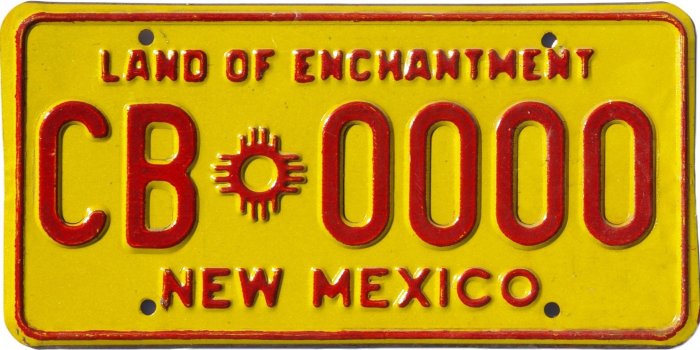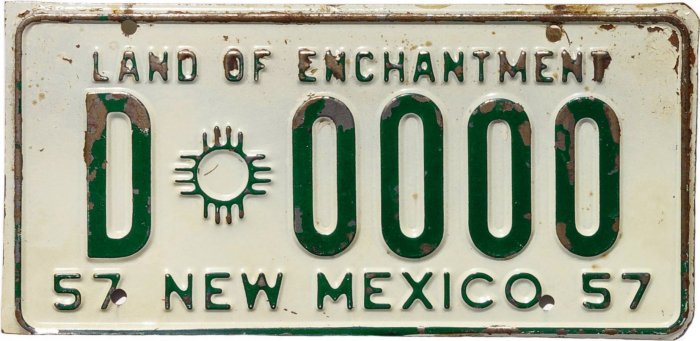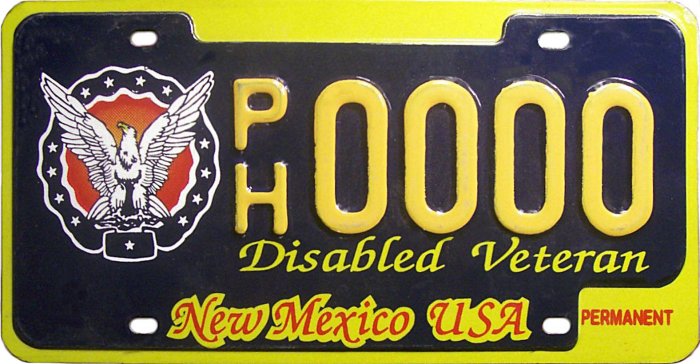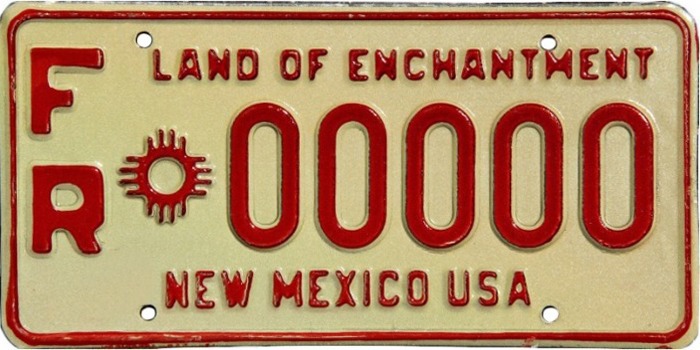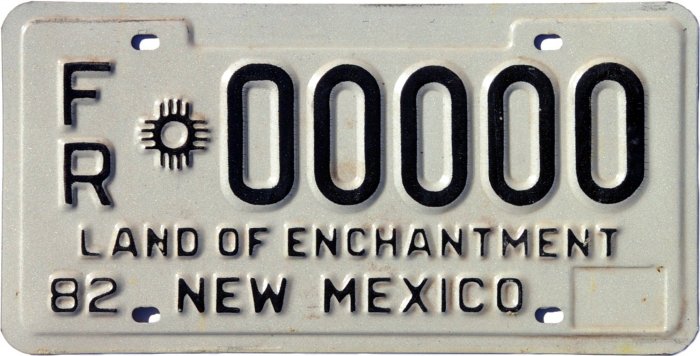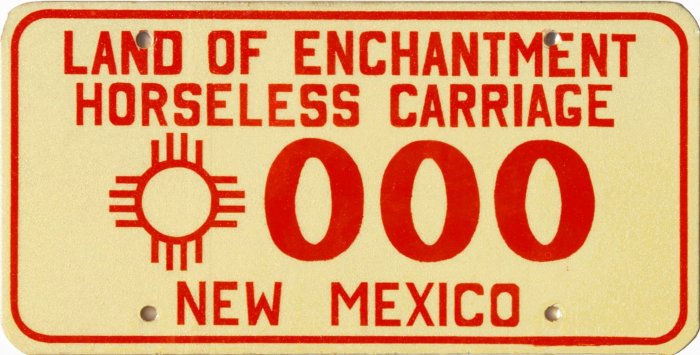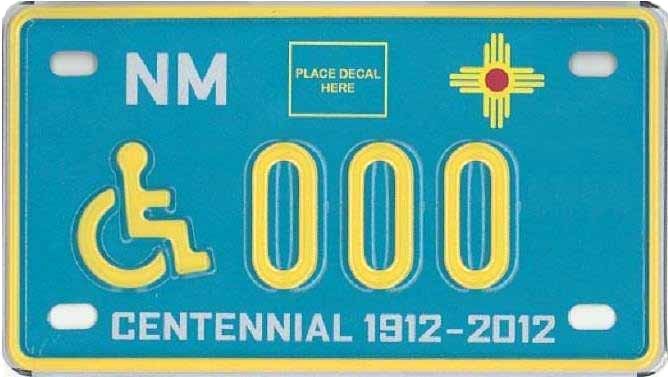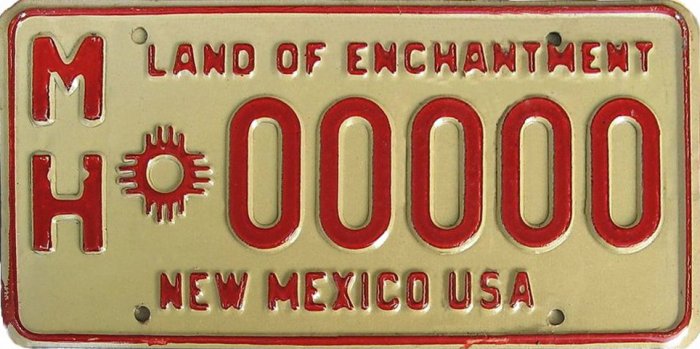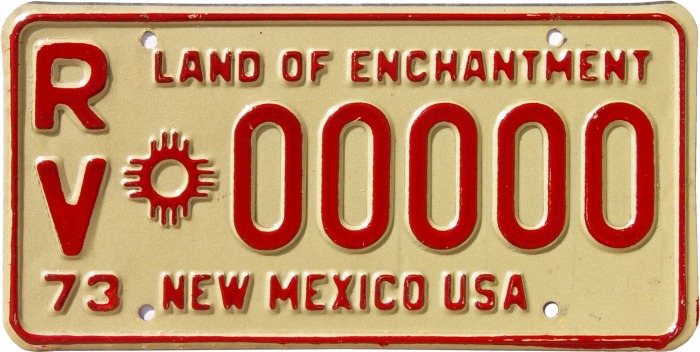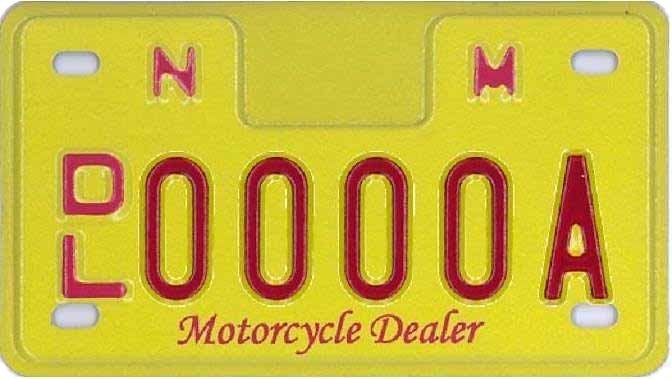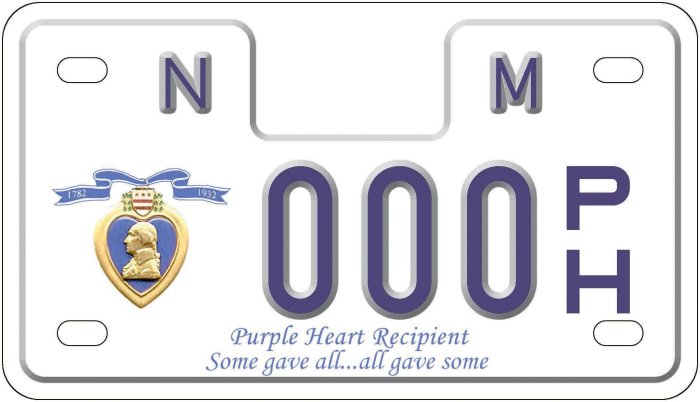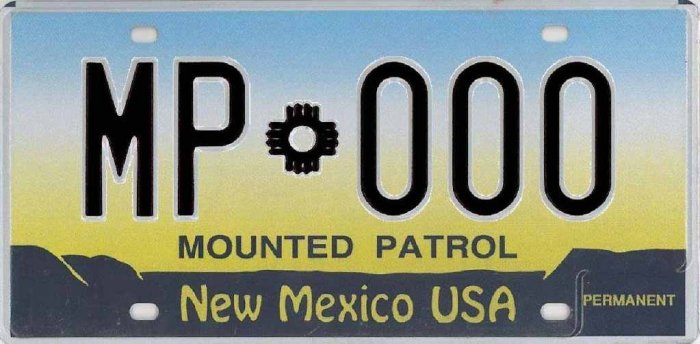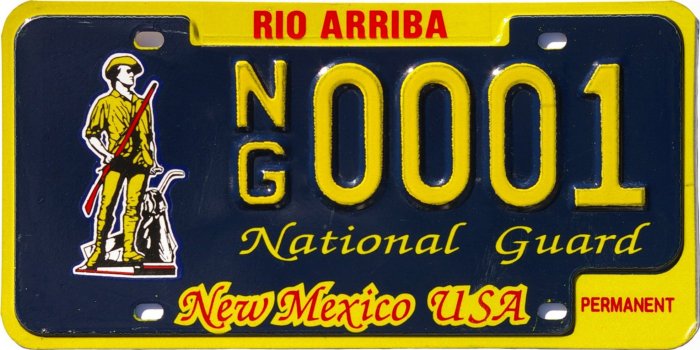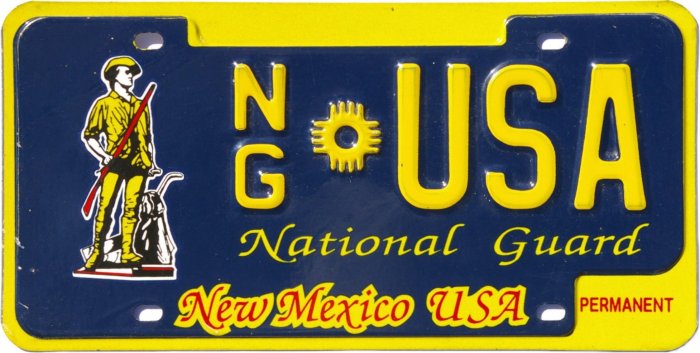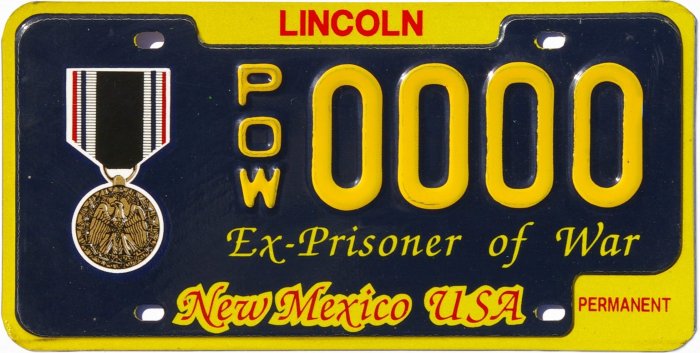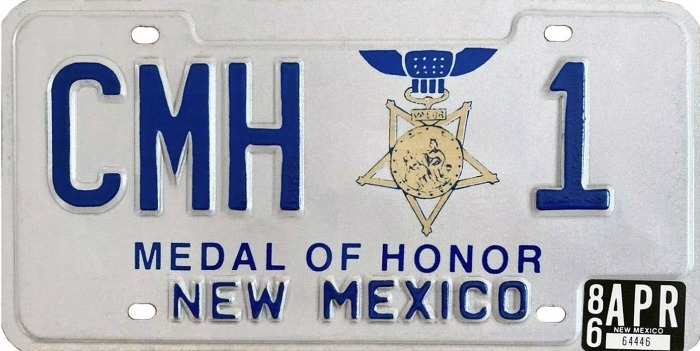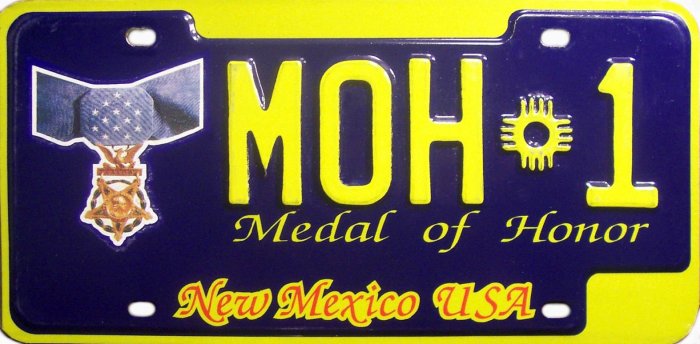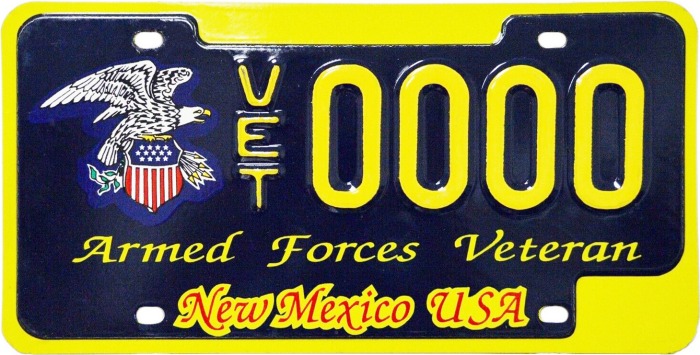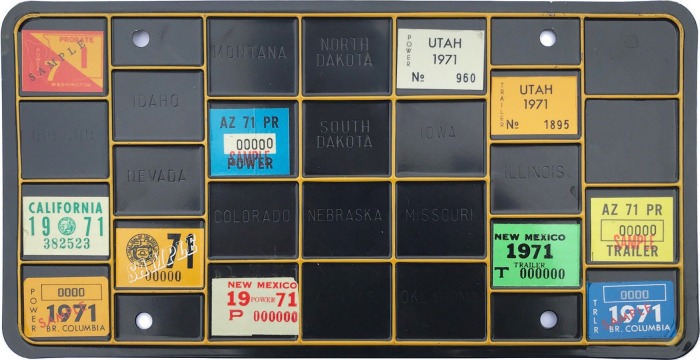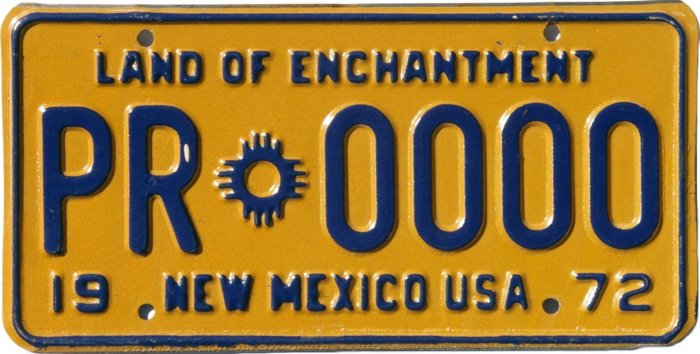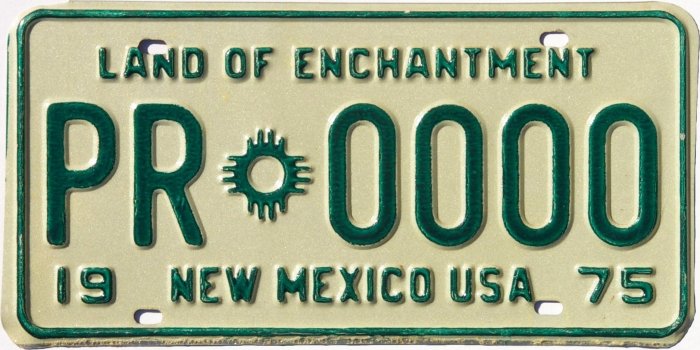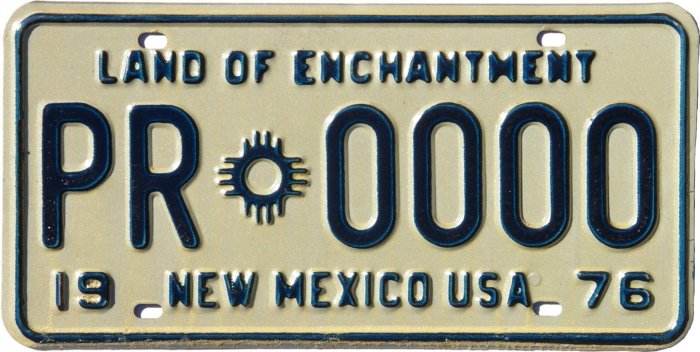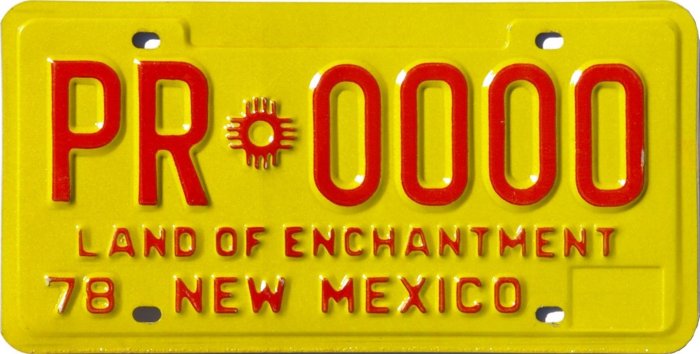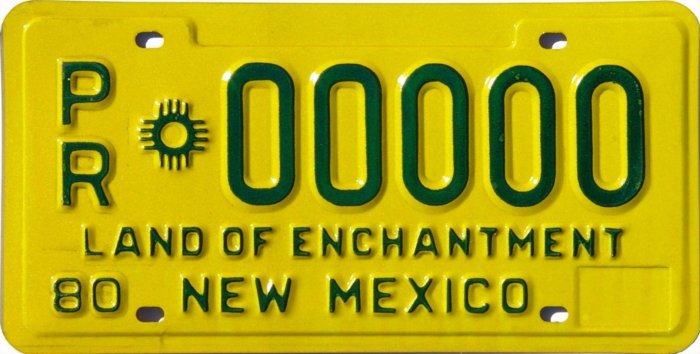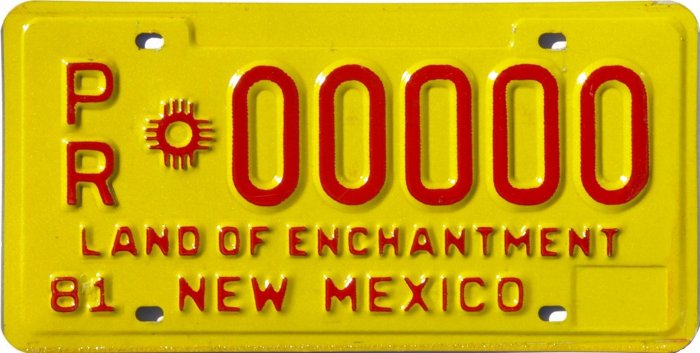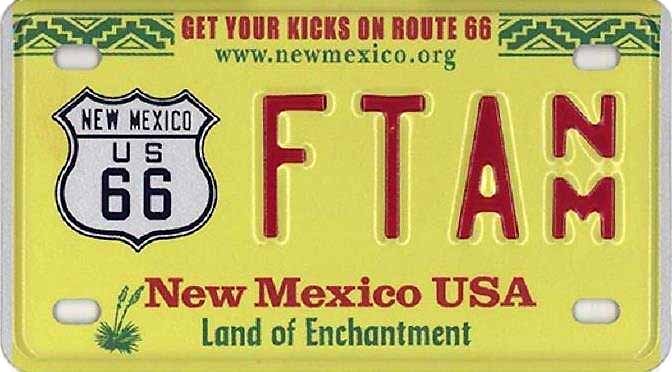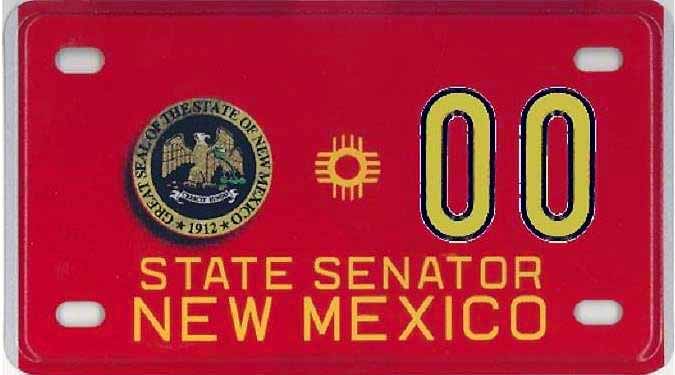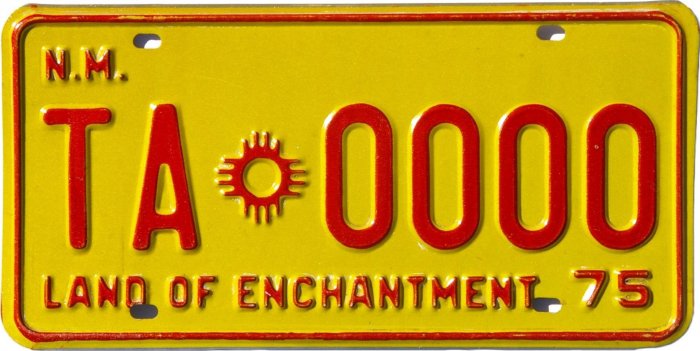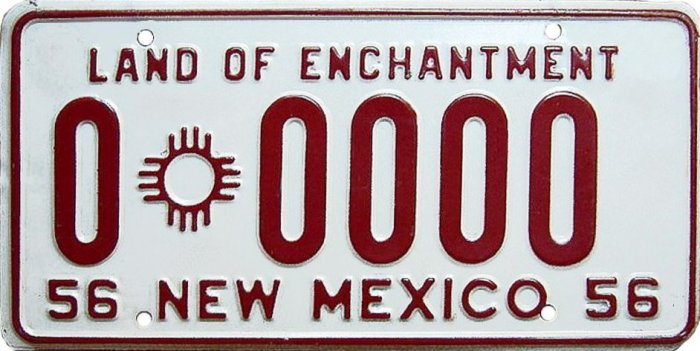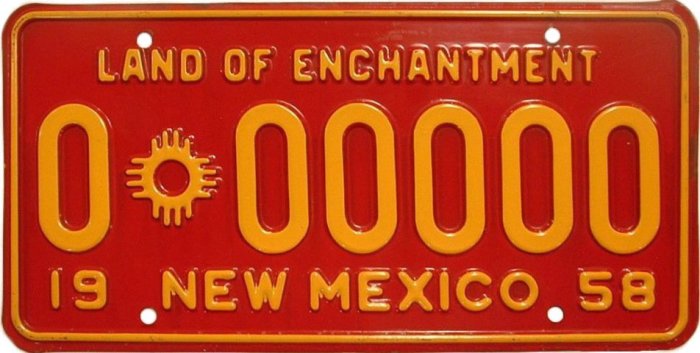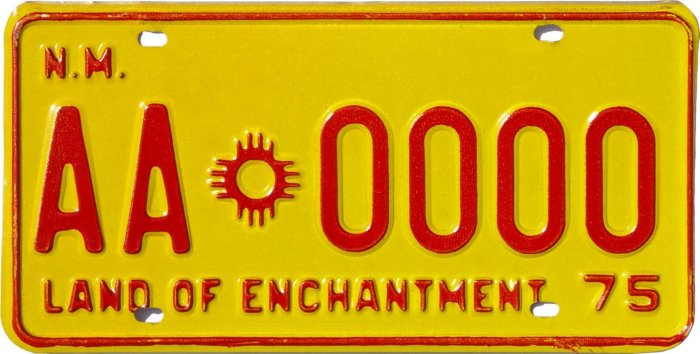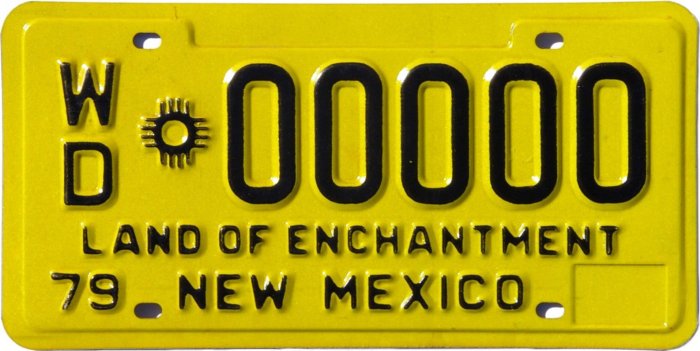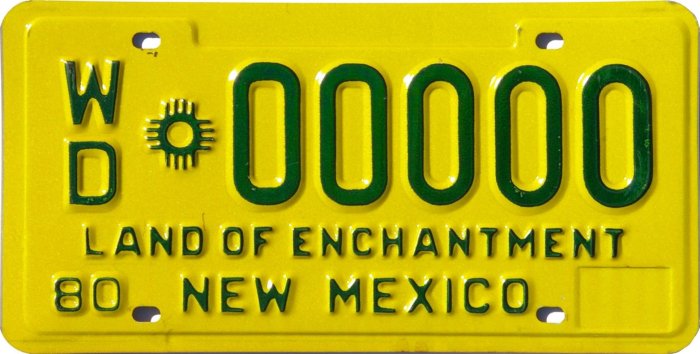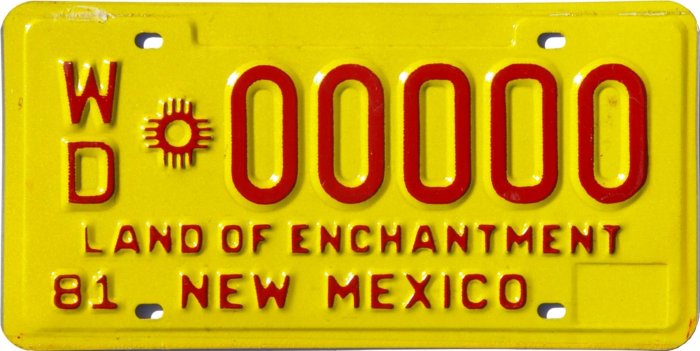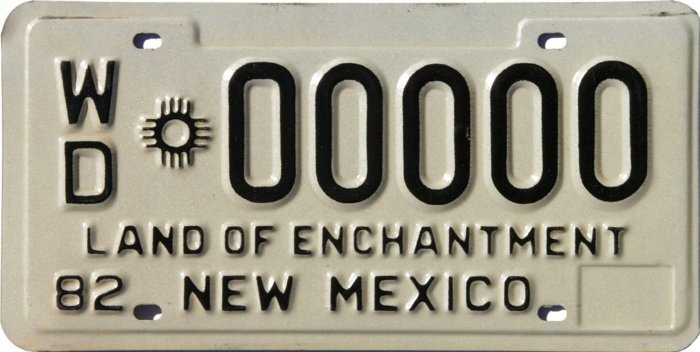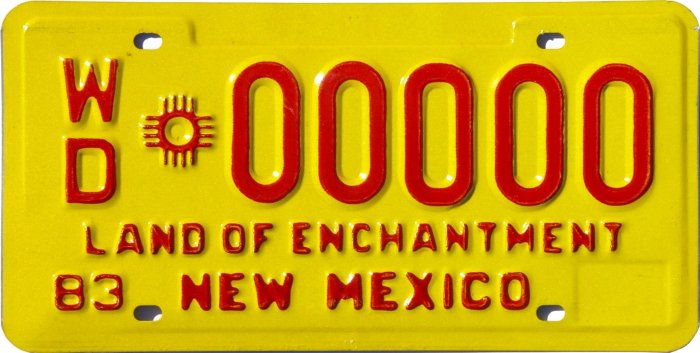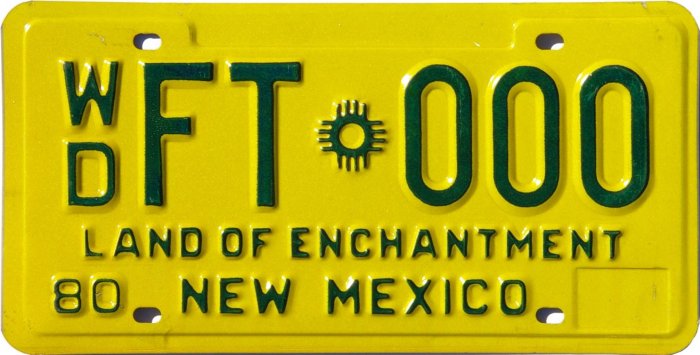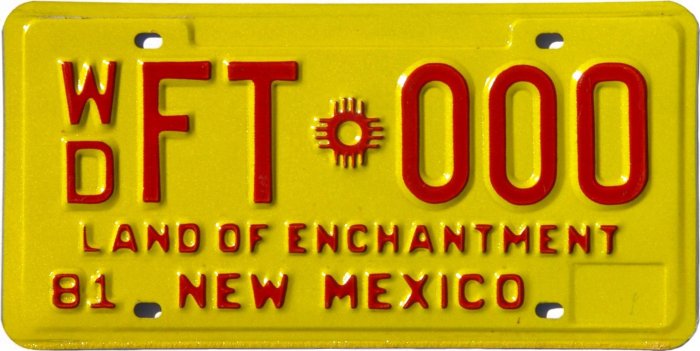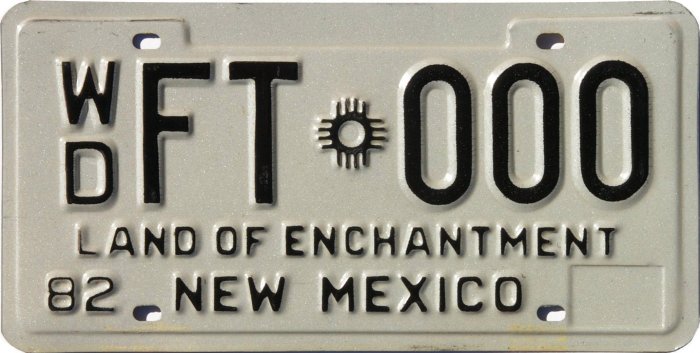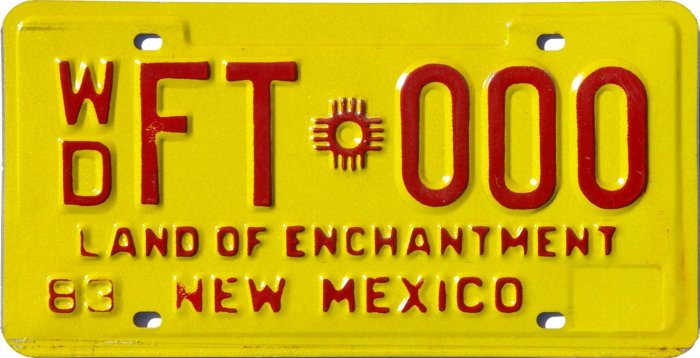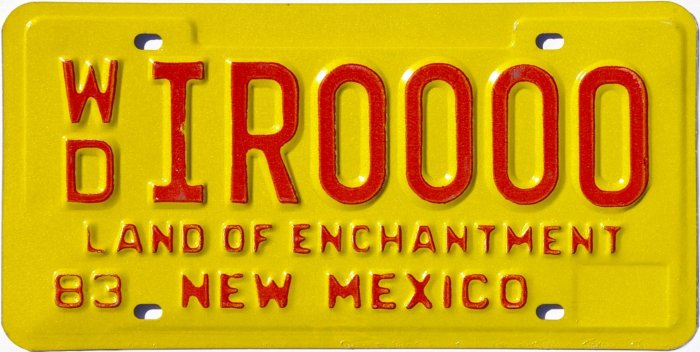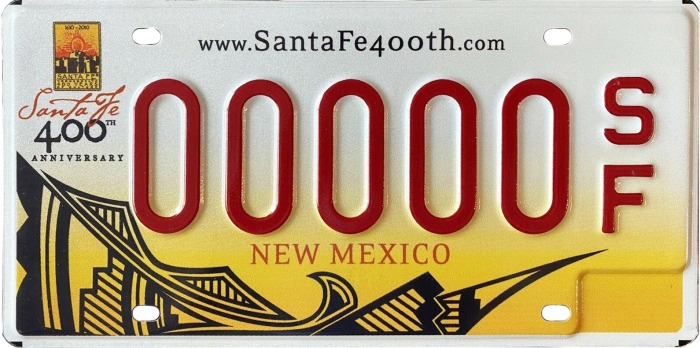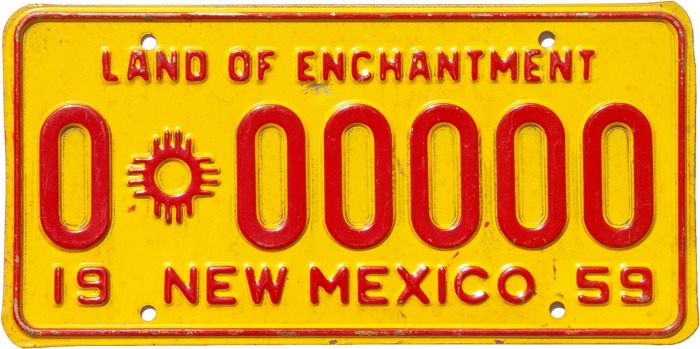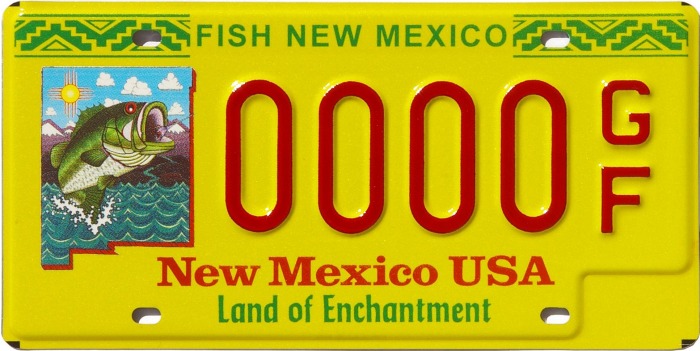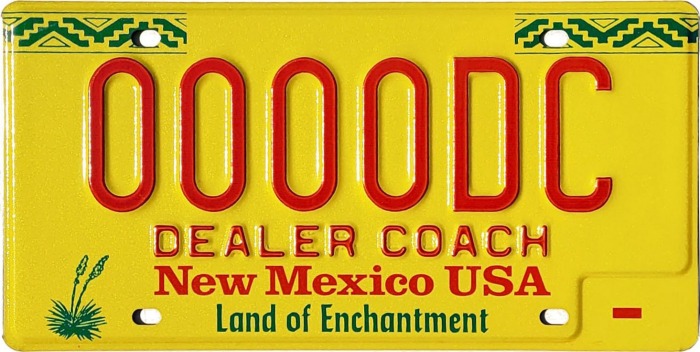 Specialty Plate Samples
New Mexico makes available to motorists a wide variety of specialty plates, and though samples of these do exist, they are rarely seen. The reason for this is that these samples are made for use as proofs when implementing new plates types. They often get sent to the Director, a Project Manager (or person in a similar position), and to law enforcement so everyone can sign off for approvals on design and readability. Thus, they are only used internally within state agencies and are not sold to the public. Note the approval sticker on the back of this Highlands University sample plate. Photos and caption information courtesy New Mexico Motor Vehicle Division.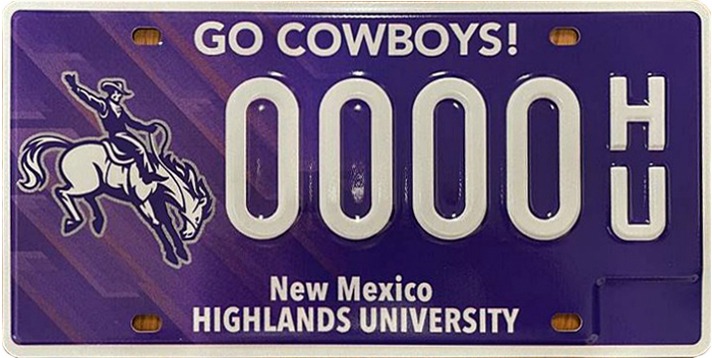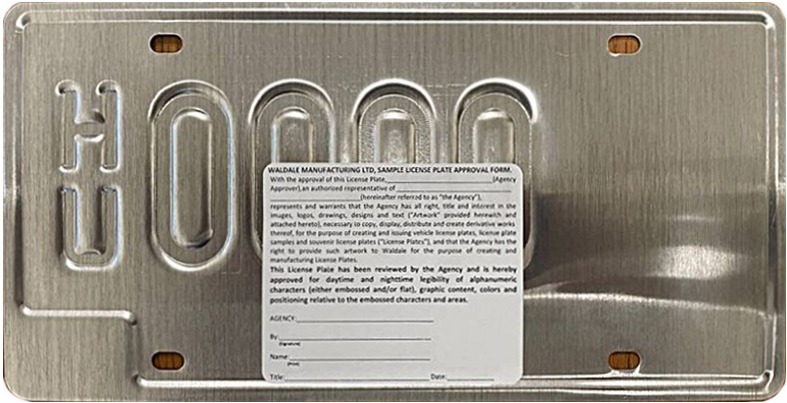 Sticker Samples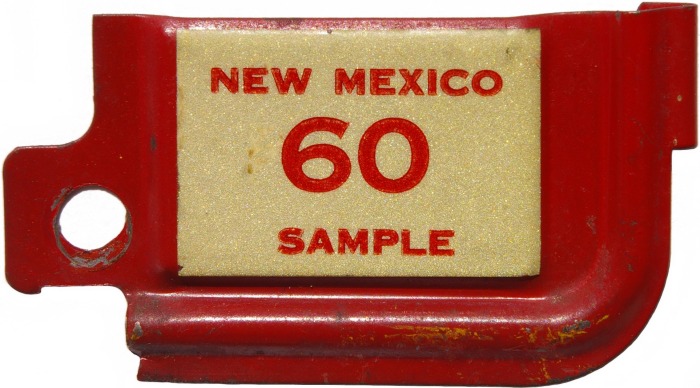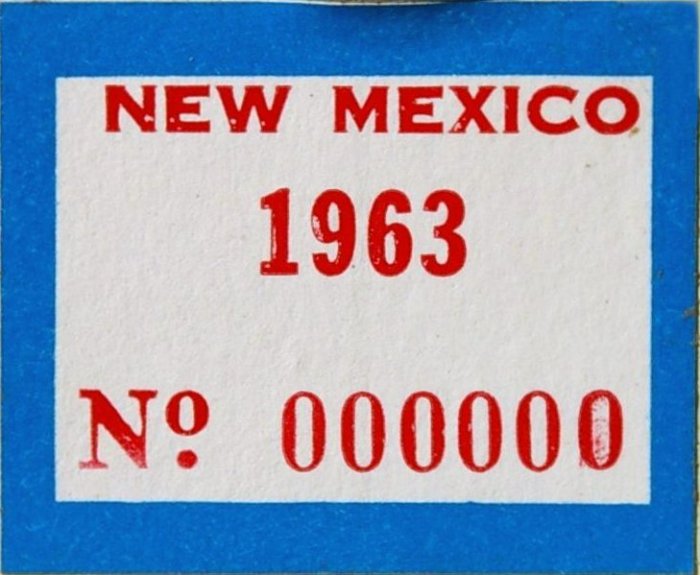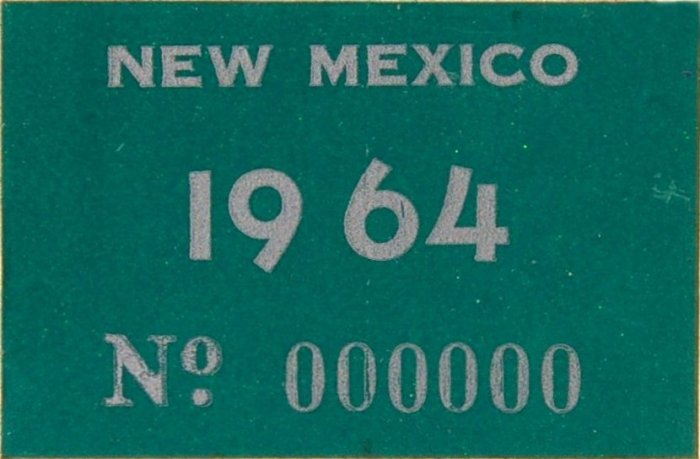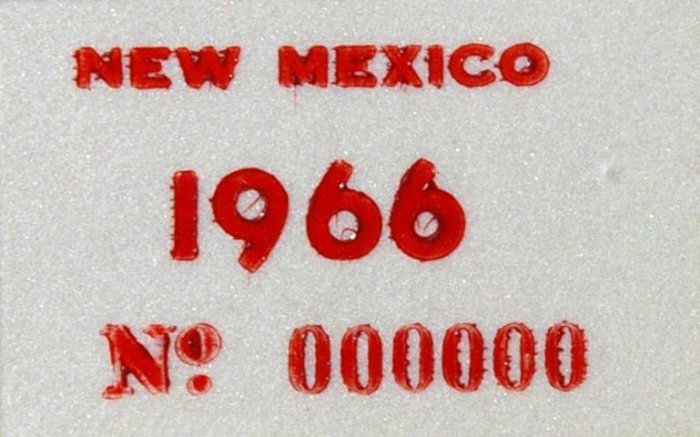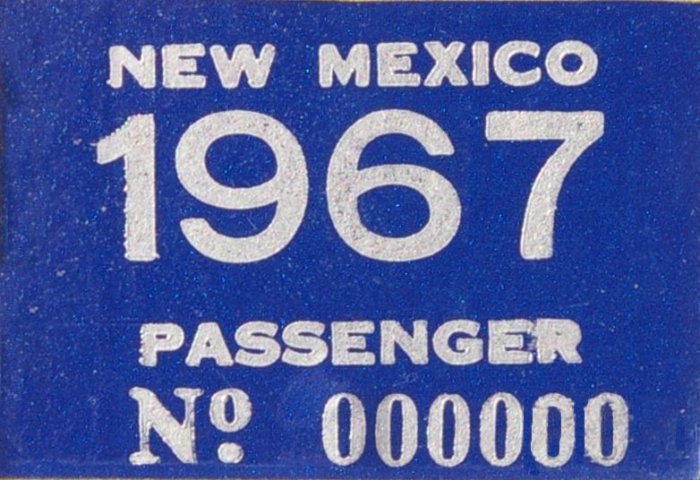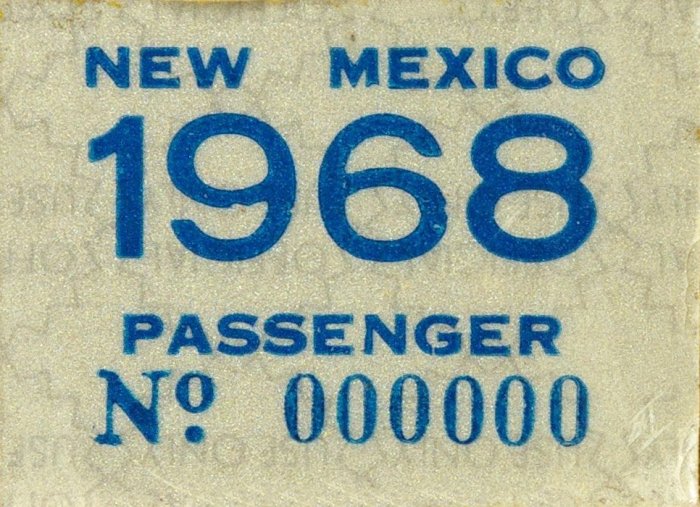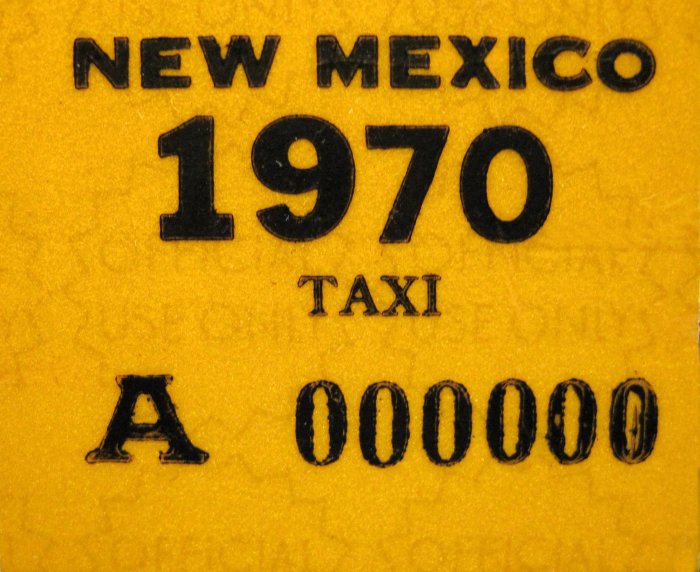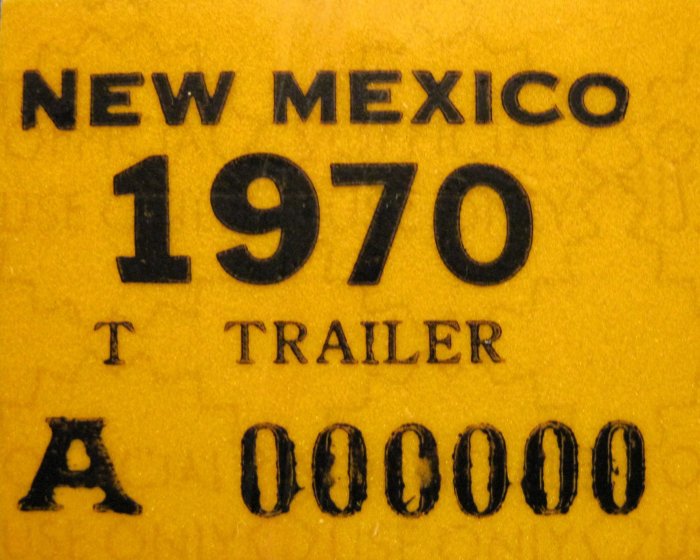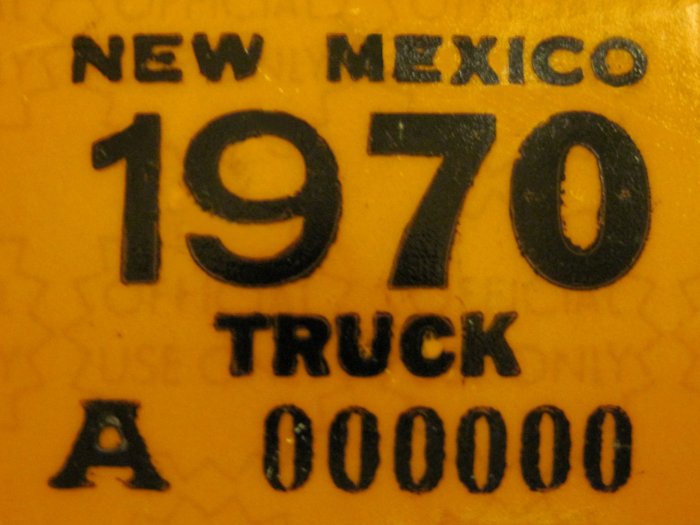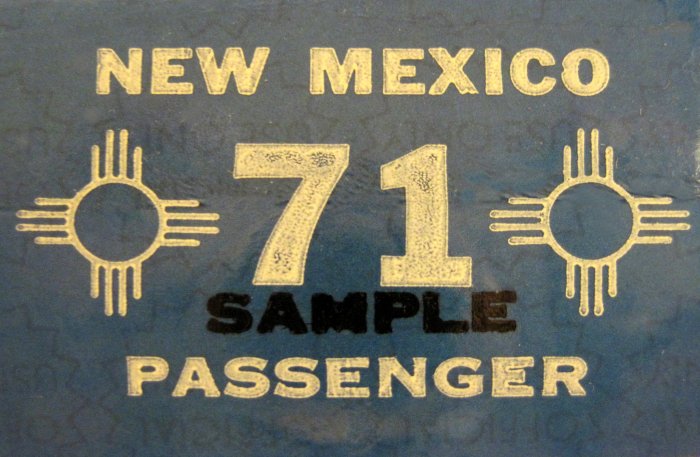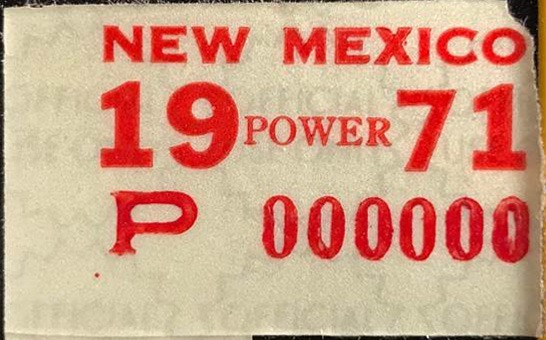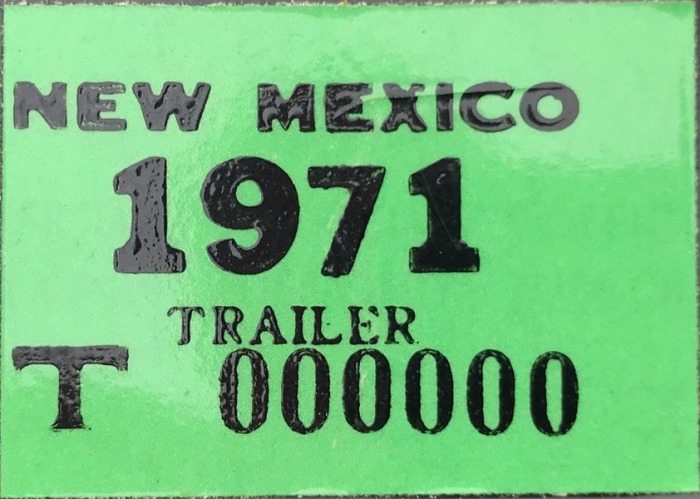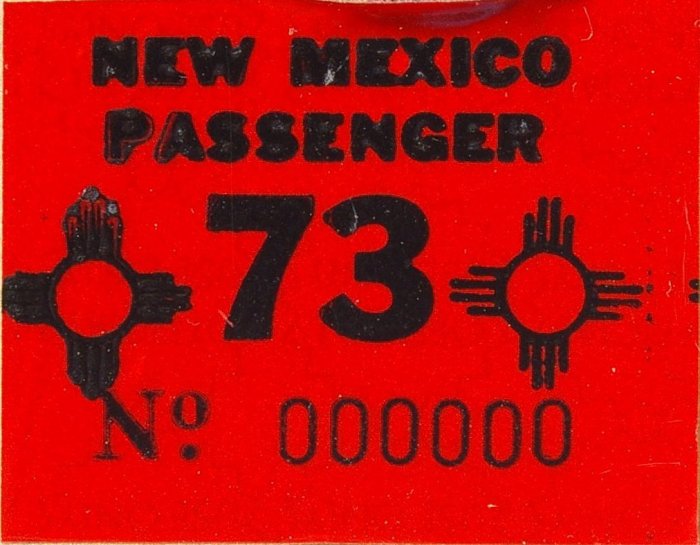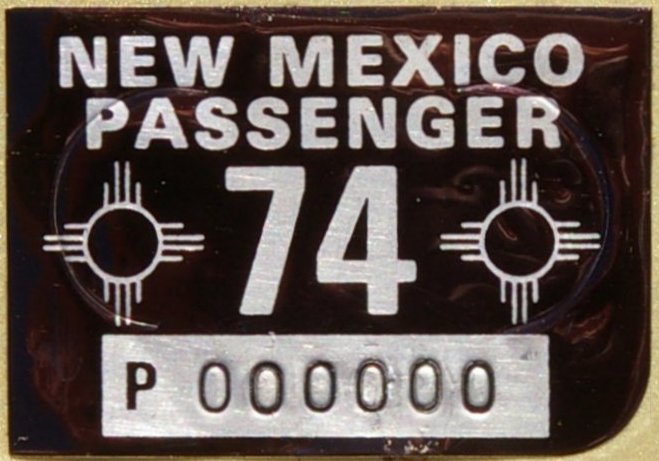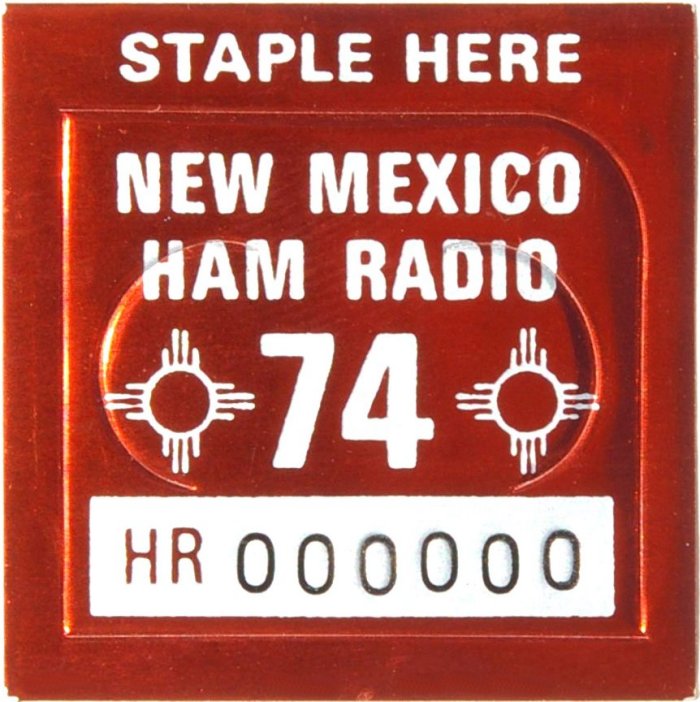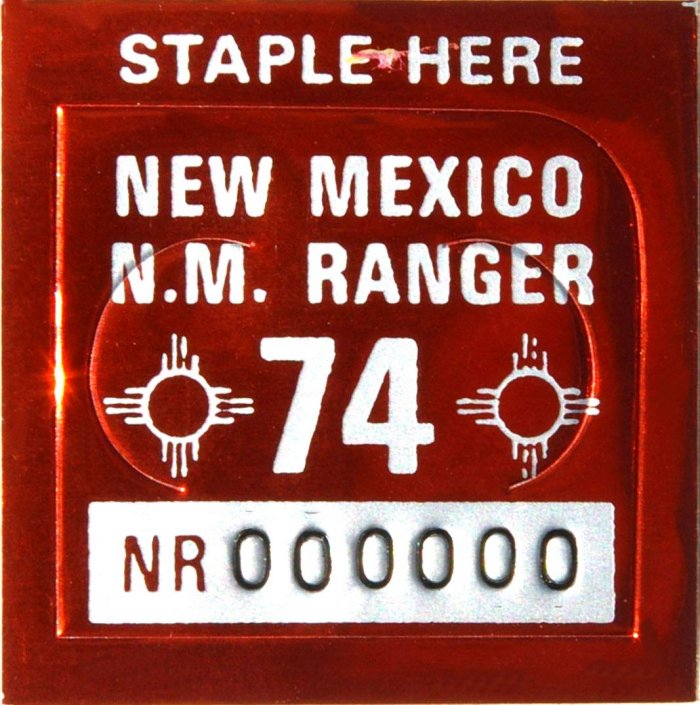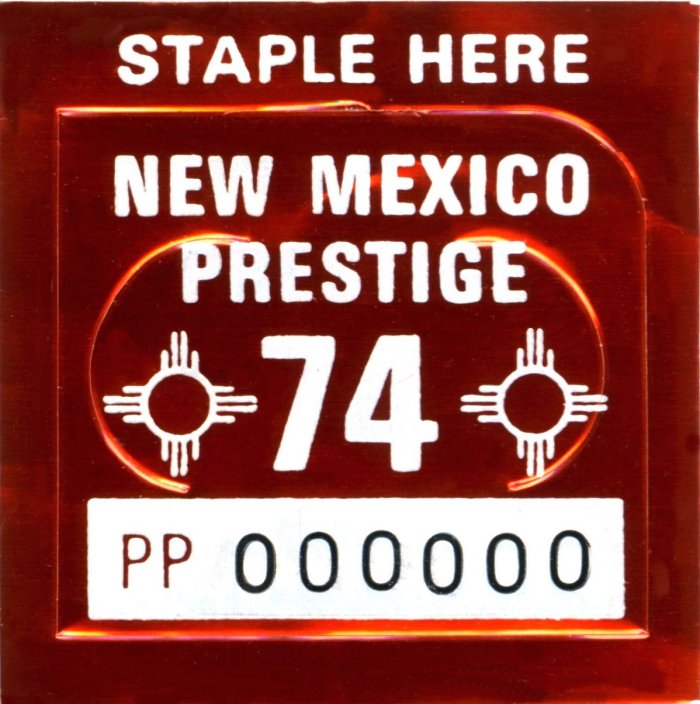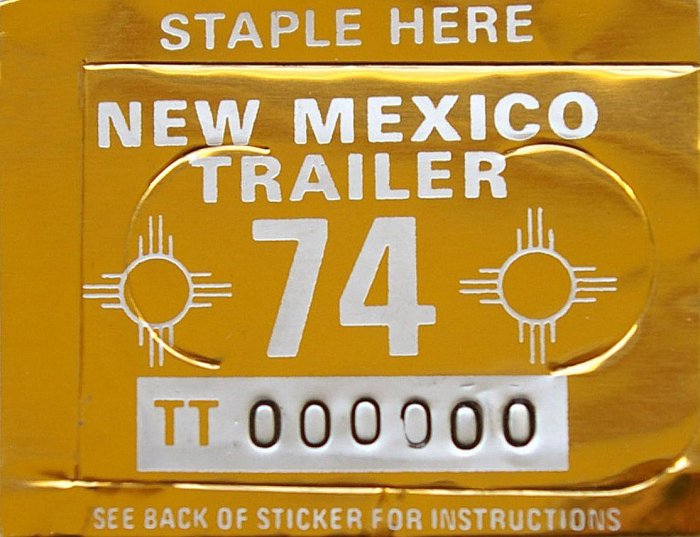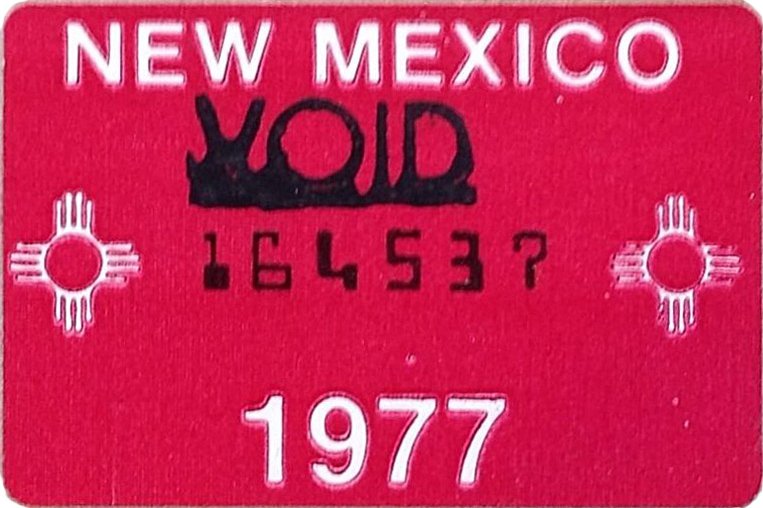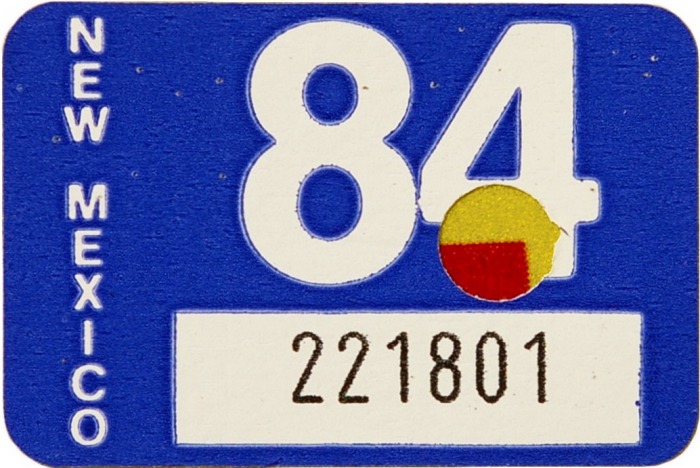 Photo Credits: 1943 Sample windshield sticker courtesy Matt Thompson, State Senator motorcycle, motorcycle handicap turquoise centennial, motorcycle dealer #DL0000A courtesy N.M. MVD, and 1971 Prorate Backing Plate, Prorate Power sticker and Prorate Trailer sticker courtesy Scott Christensen. Dealer Coach courtesy Phil Hill. All others by Bill Johnston.