Official
When the state began requiring the registration of motor vehicles in 1912 it made no exceptions for vehicles owned by governmental jurisdictions, whether state, local, or federal. Through 1928 "civilian" plates were provided to these vehicles, but without charge to the owning agencies. Beginning with the 1929 registration year the state provided purpose-made plates with the designation of "Official" on them, again without registration fees charged. Interestingly, though state registration records for 1935 show that 488 pairs of Official plates (976 individual Official plates) were issued in that year, not a single one is known to survive today, though surviving 1935 U.S. Official plates are very common. If you have a regular 1935 Official plate, please Contact Us. (See the page on U.S. Official plates for information on the special plates provided to federal government agencies for the same purpose beginning in 1931.)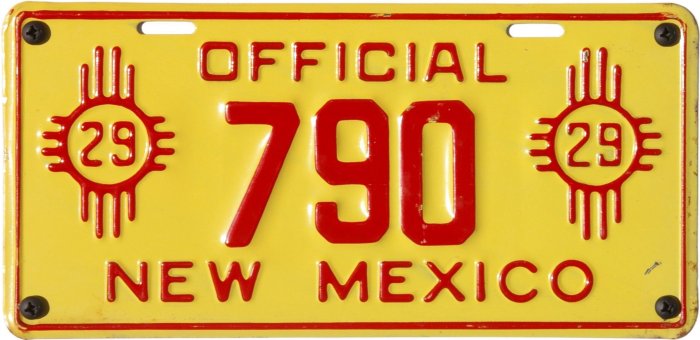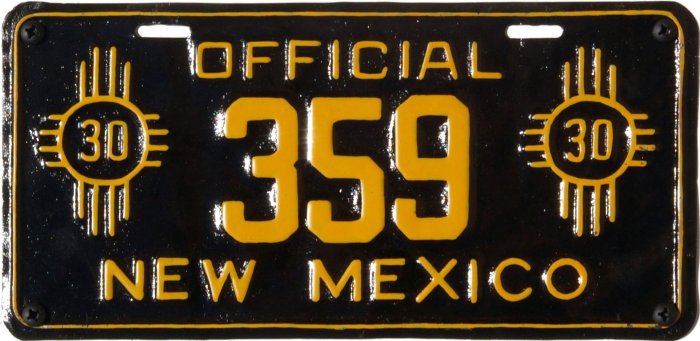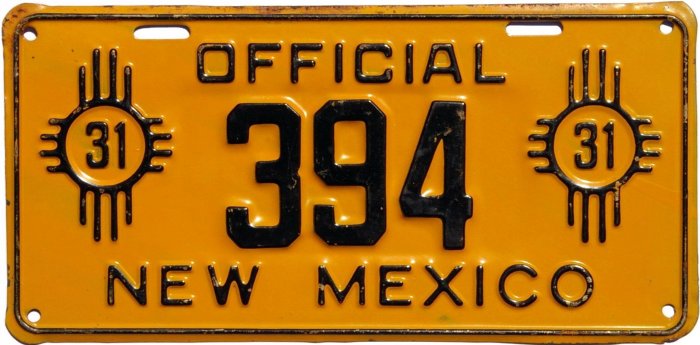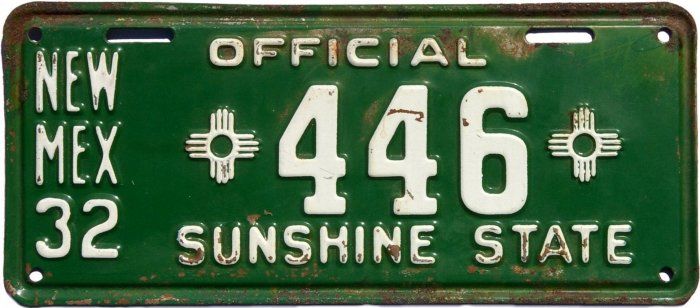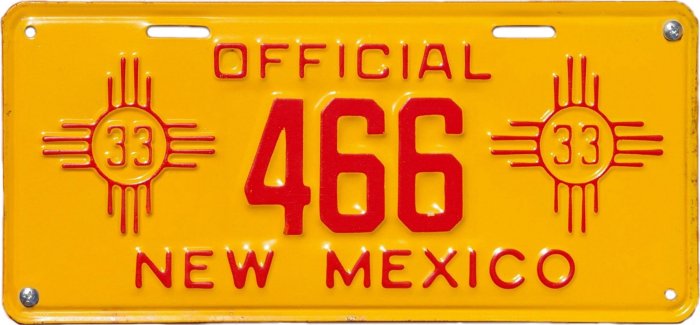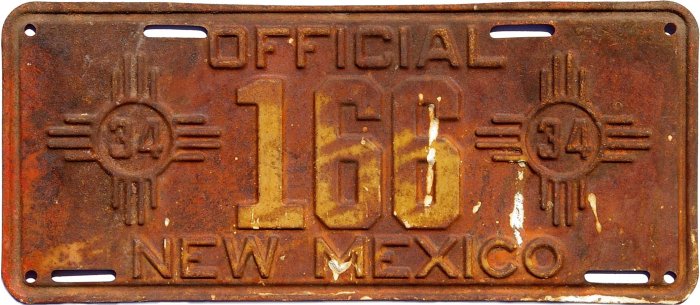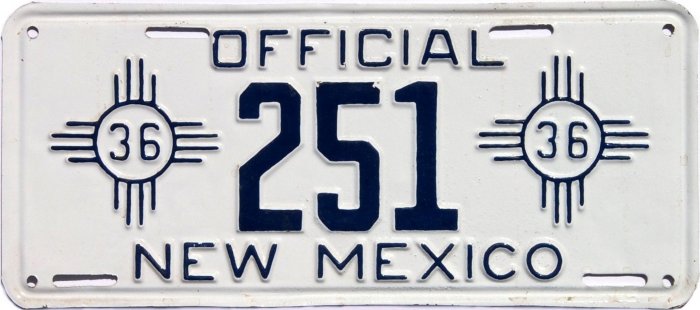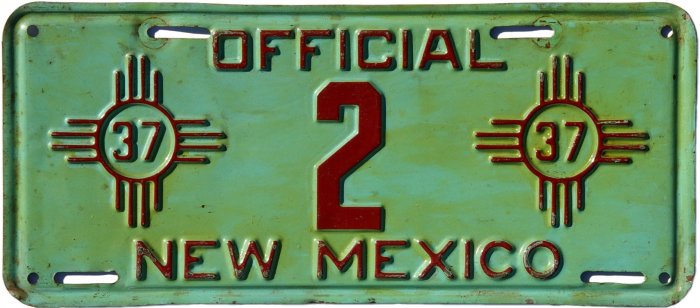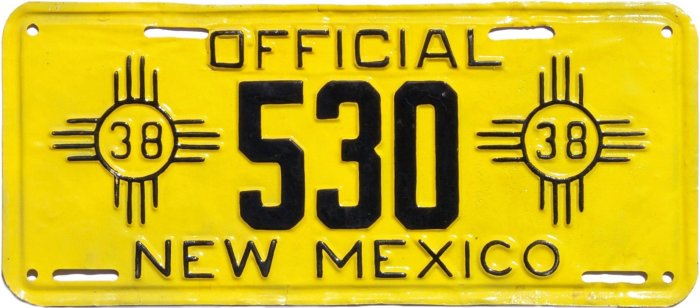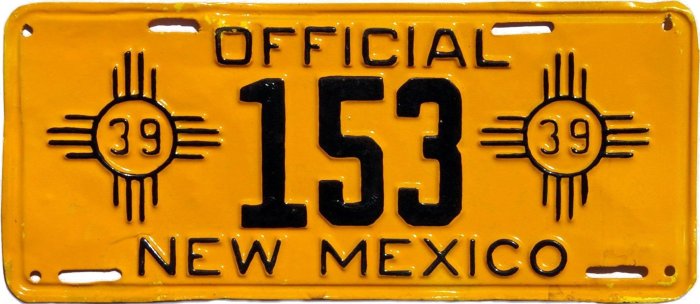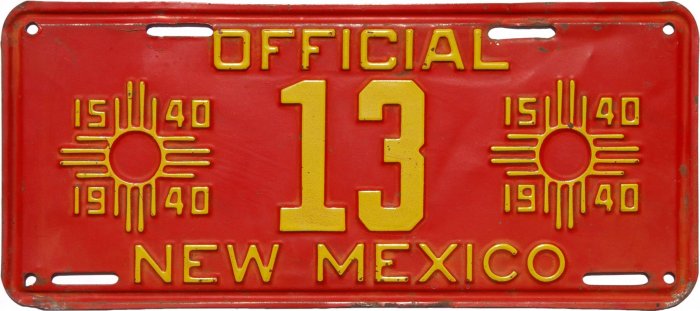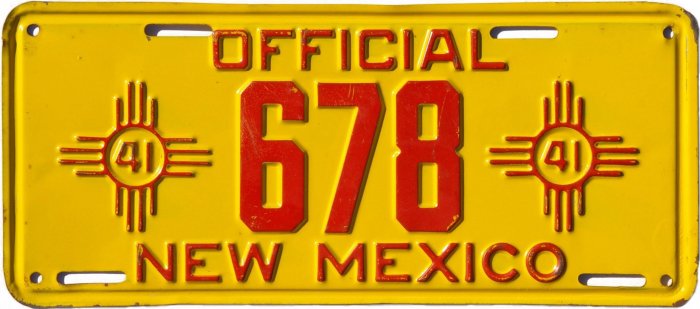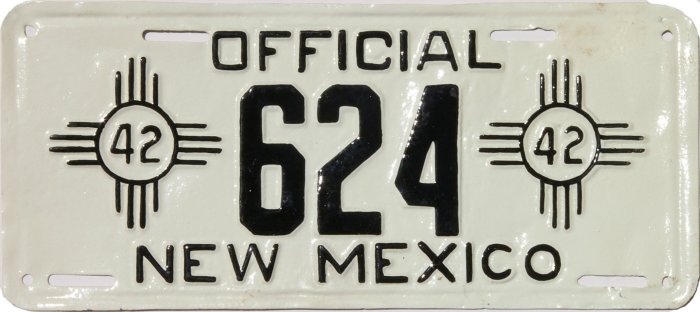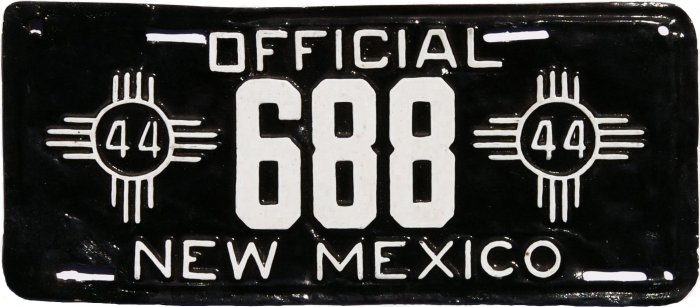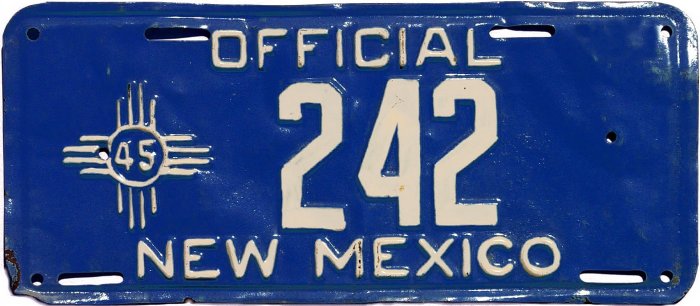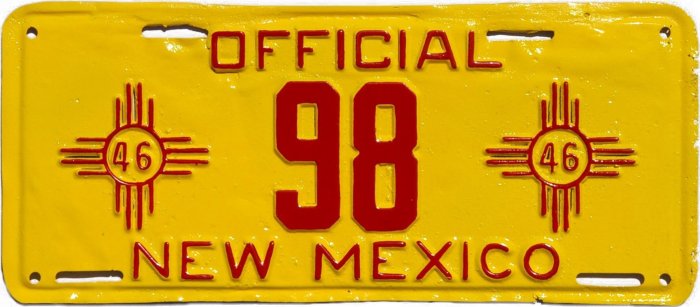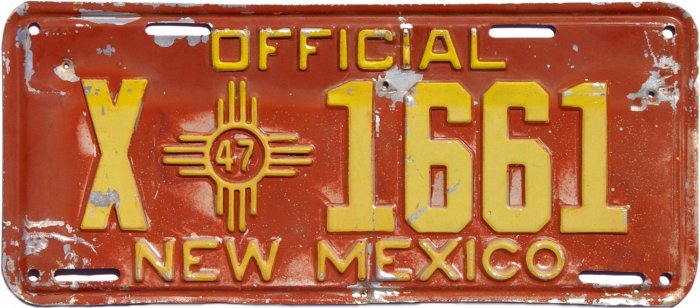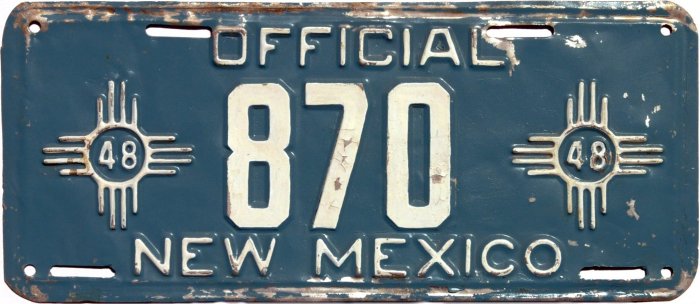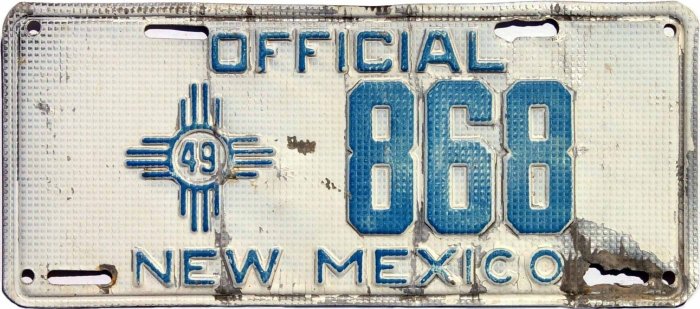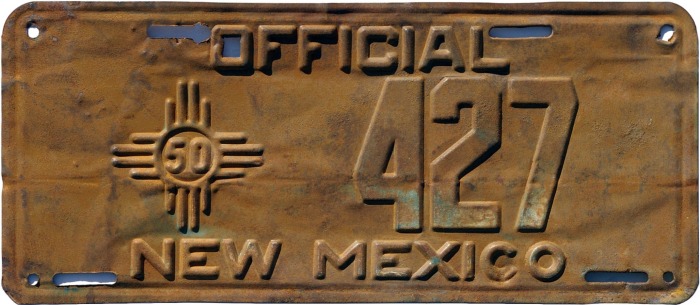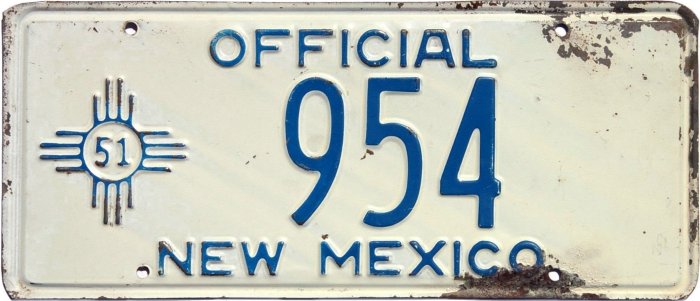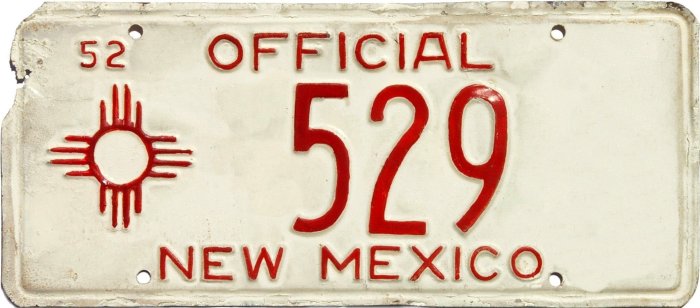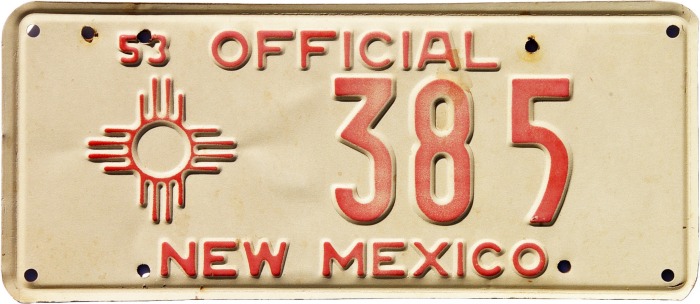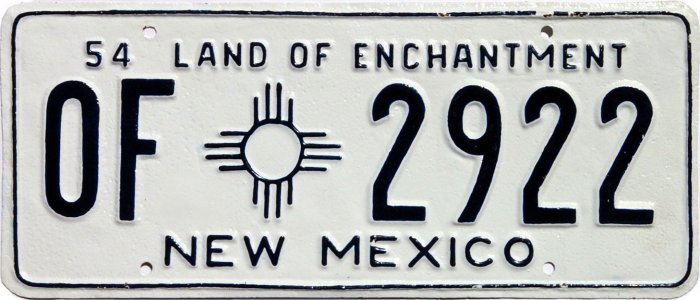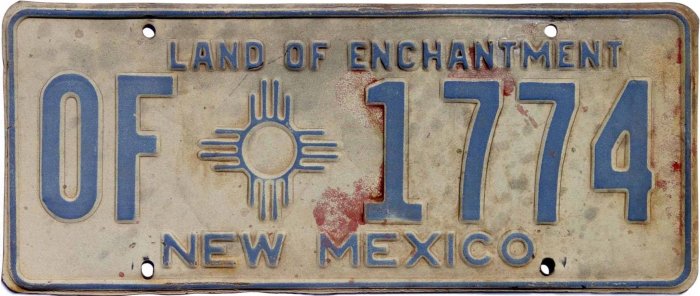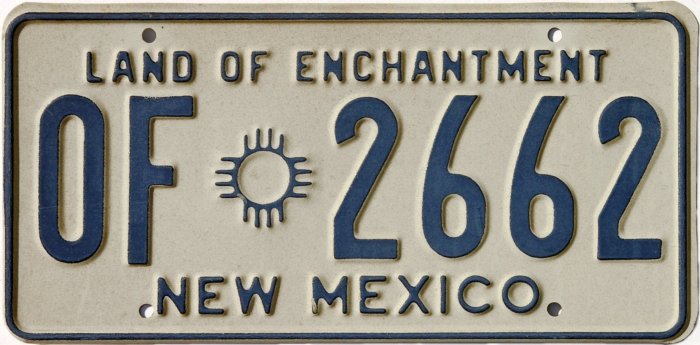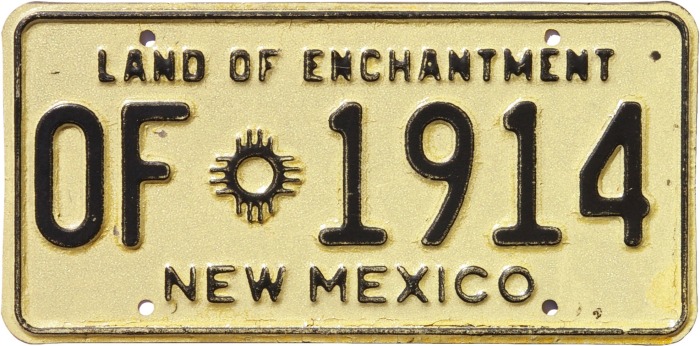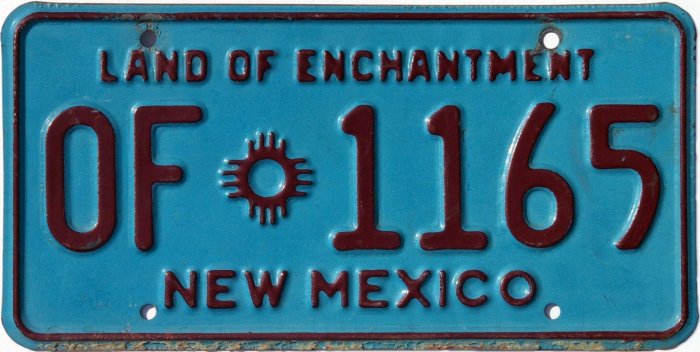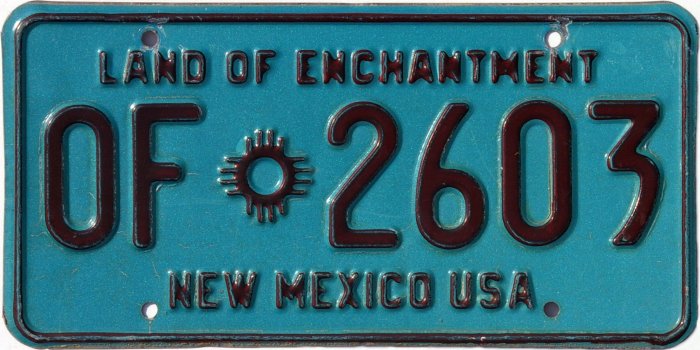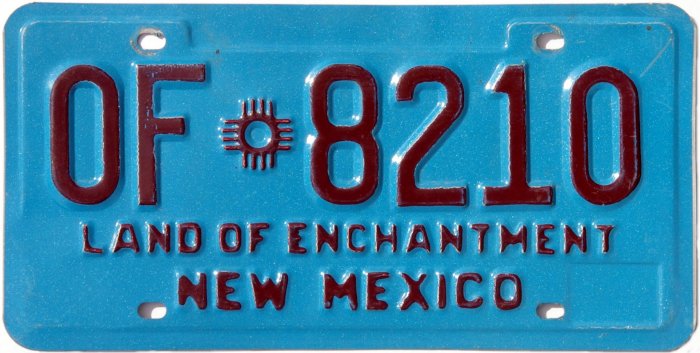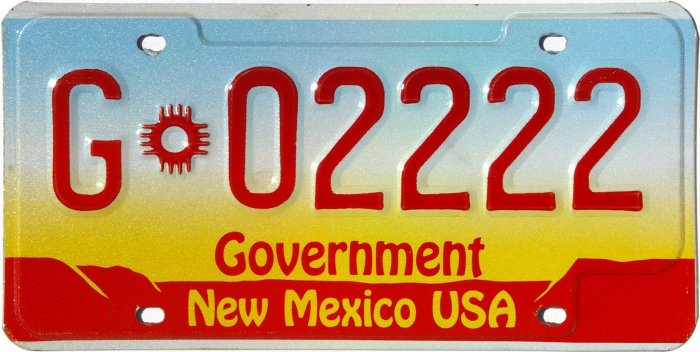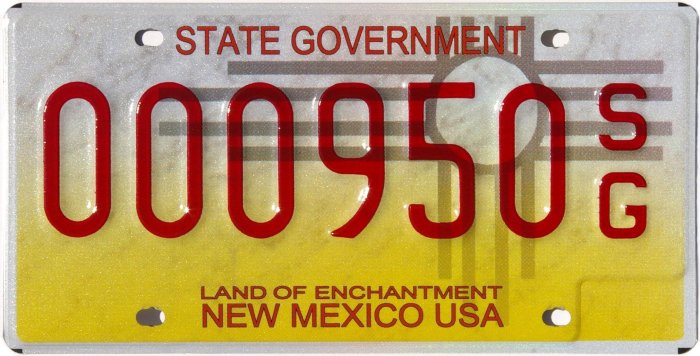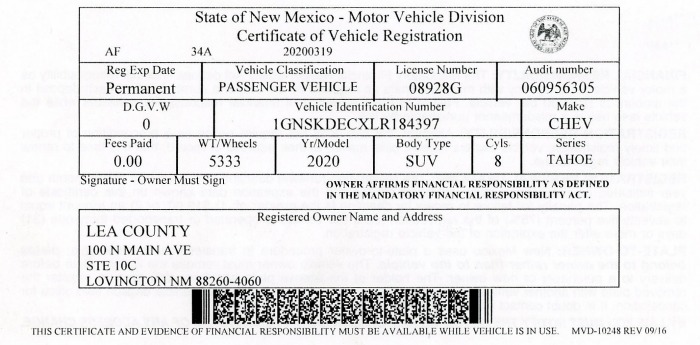 Permanent registration Official plate and its matching registration certificate for a 2020 Chevrolet Tahoe. The fact that the Tahoe was only two years old when the plate and registration were removed may indicate that the vehicle was totaled in a wreck or otherwise removed from service.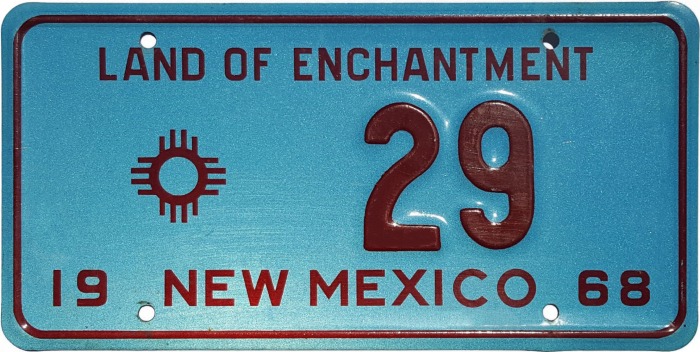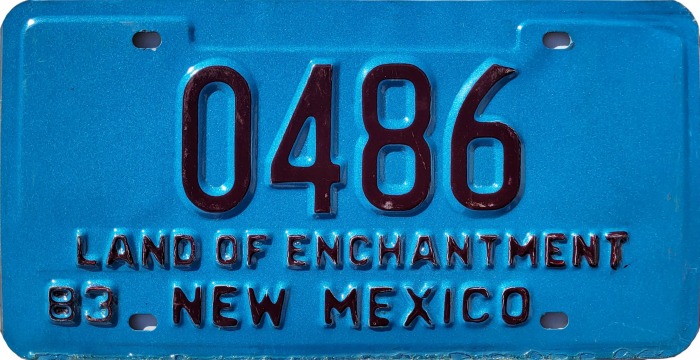 These 1968 and 1983 plates are in the colors of Official plates of the era, but exactly what type they are, and what agency(ies) used them is unknown. The possibility exists that they could both be error plates.
Exempt County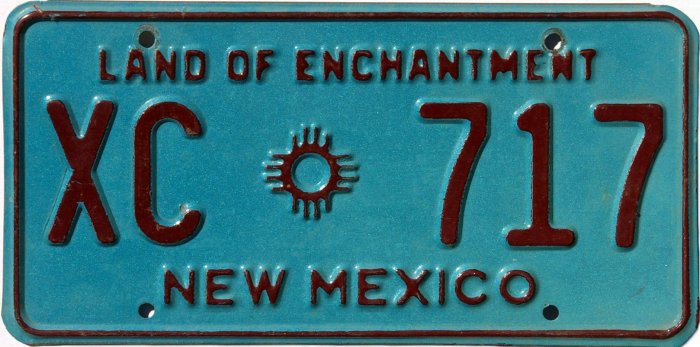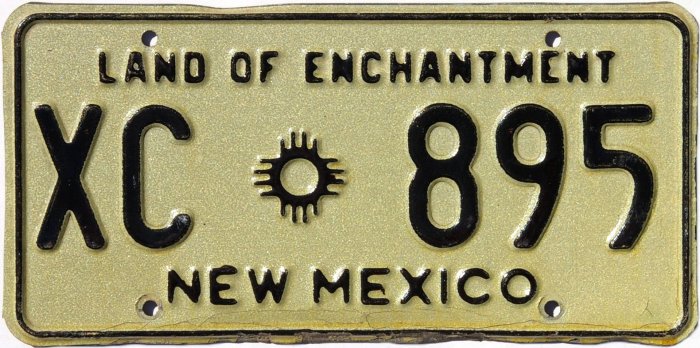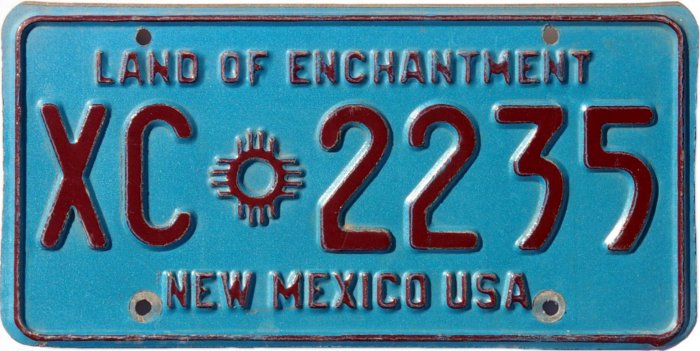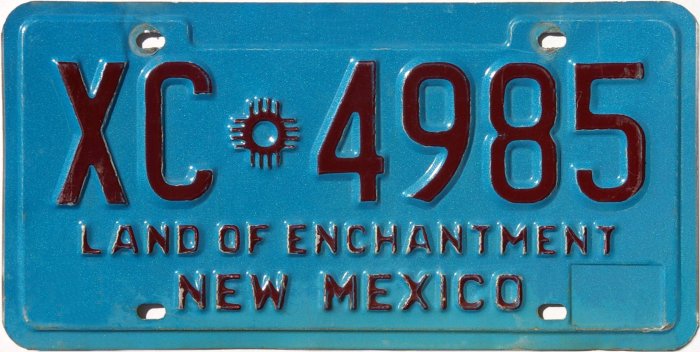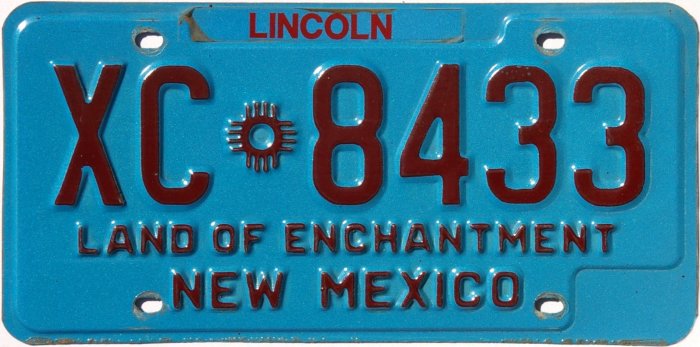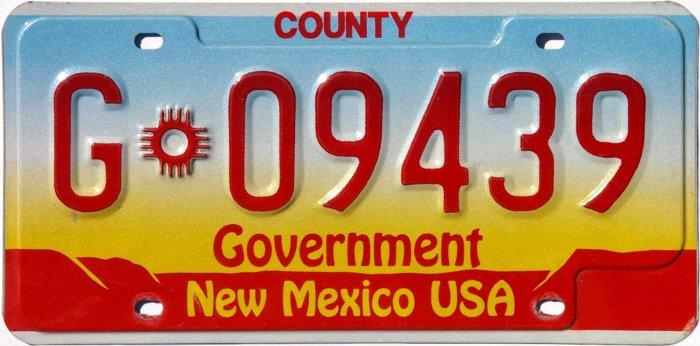 Exempt Municipal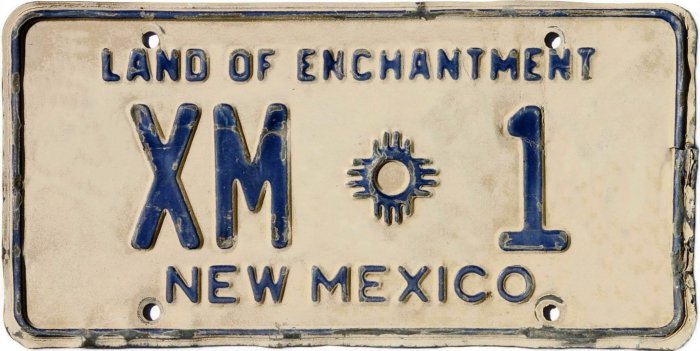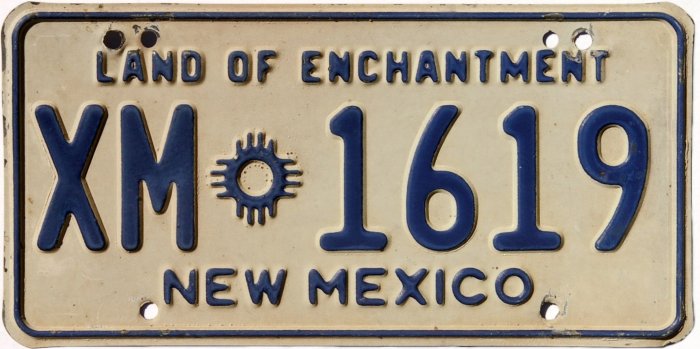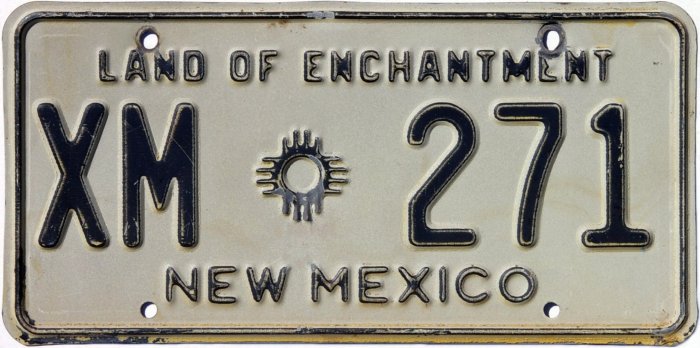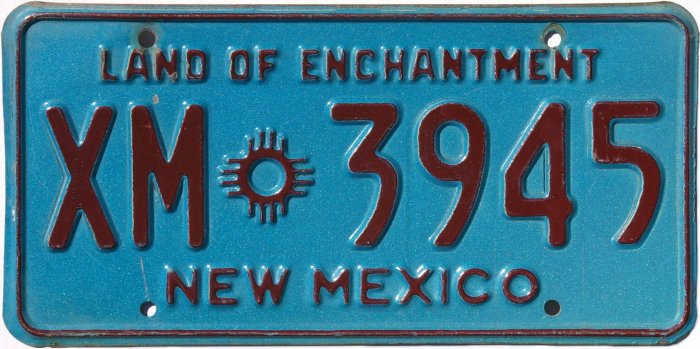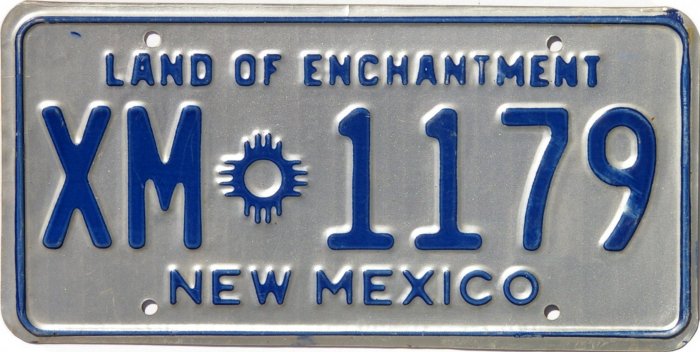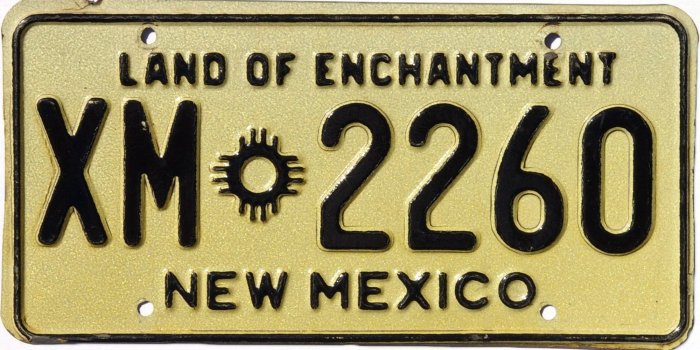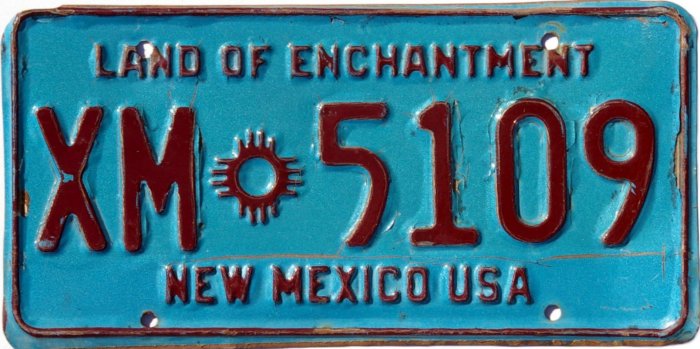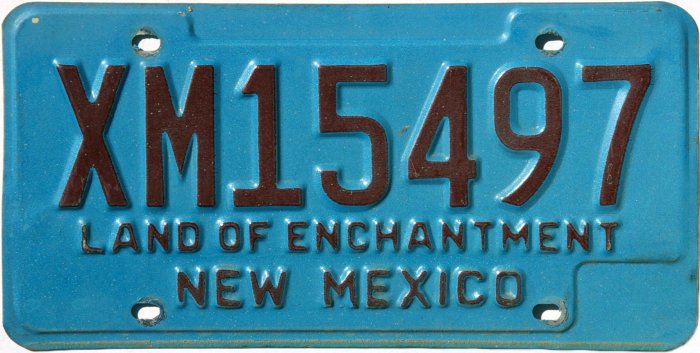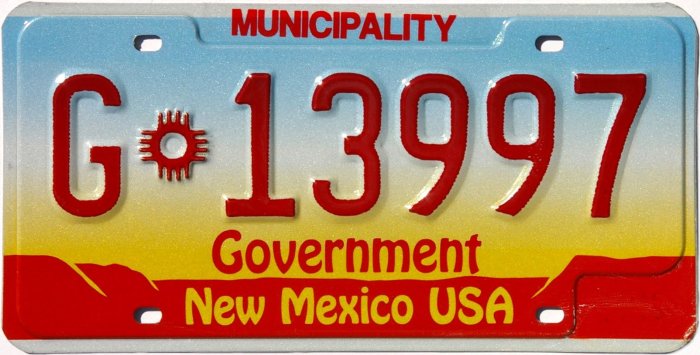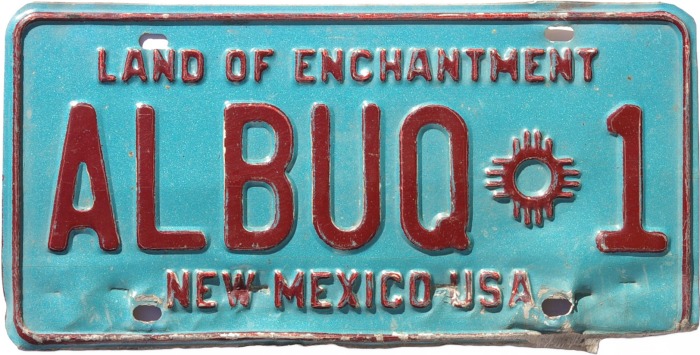 Official plate ALBUQ*1 is said to have been issued to the official vehicle of Albuquerque Mayor Harry E. Kinney who served in that position during the 1970s and 1980s.
Official Trailer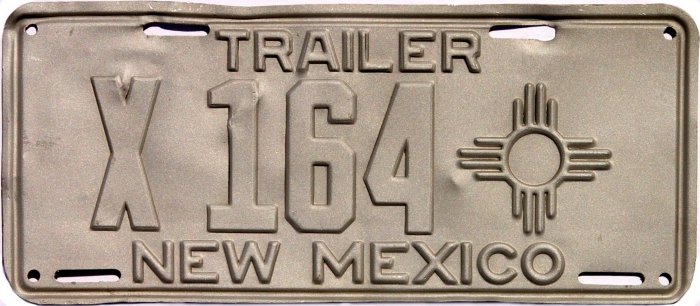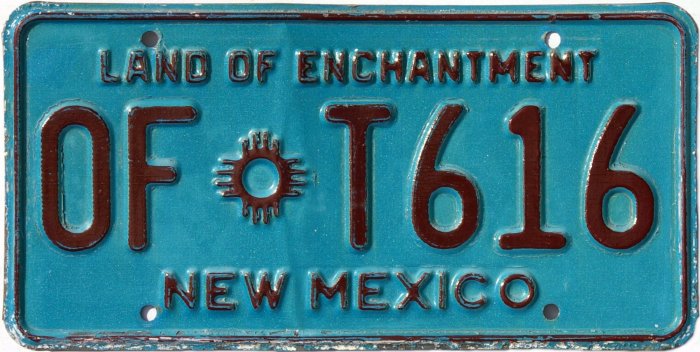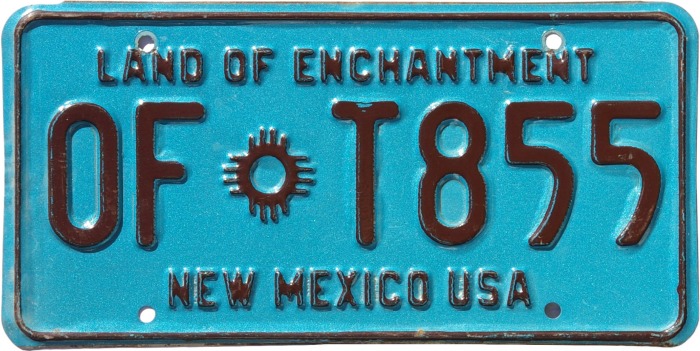 Official and Exempt Motorcycle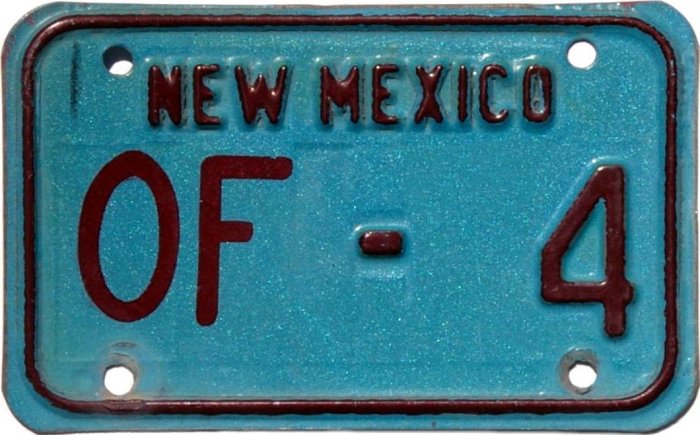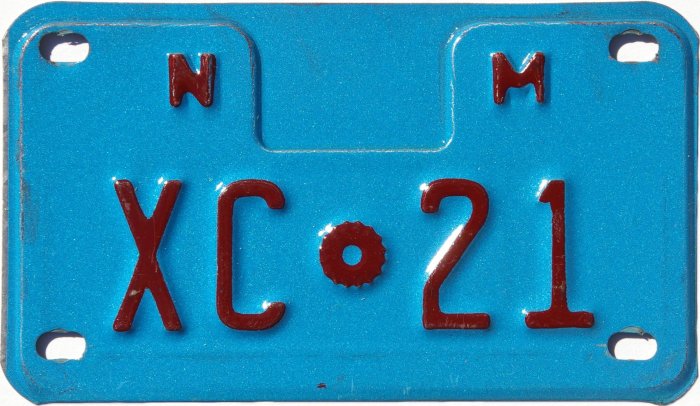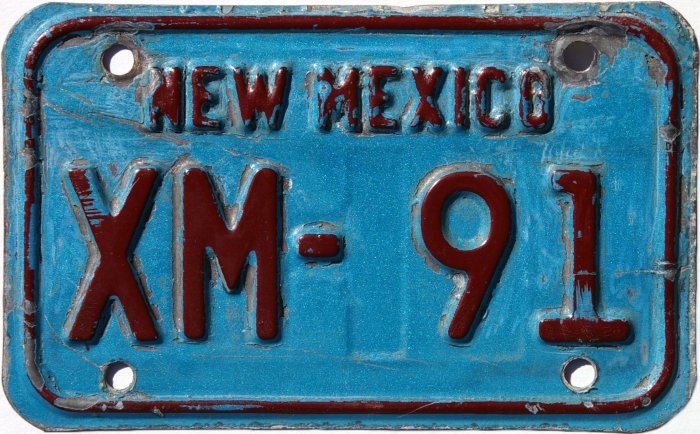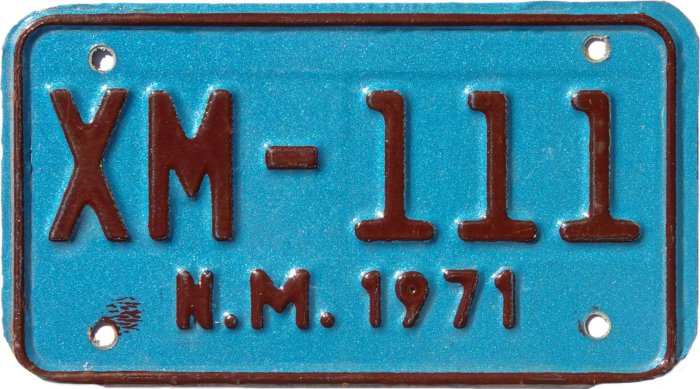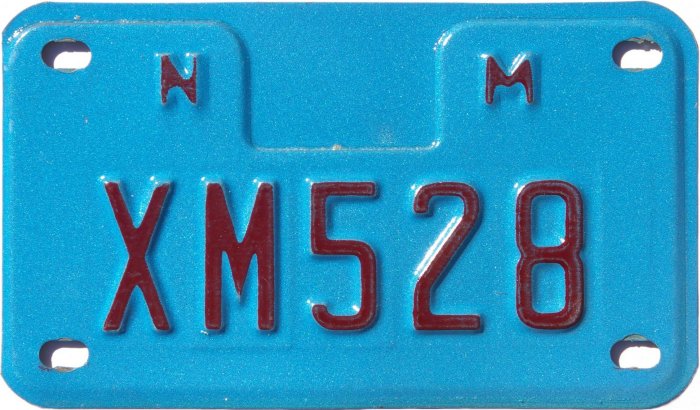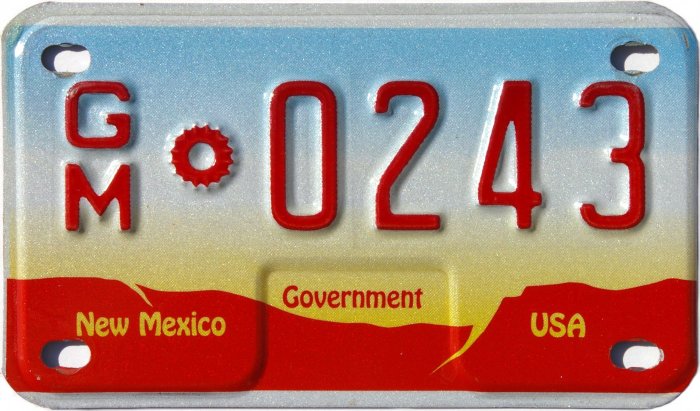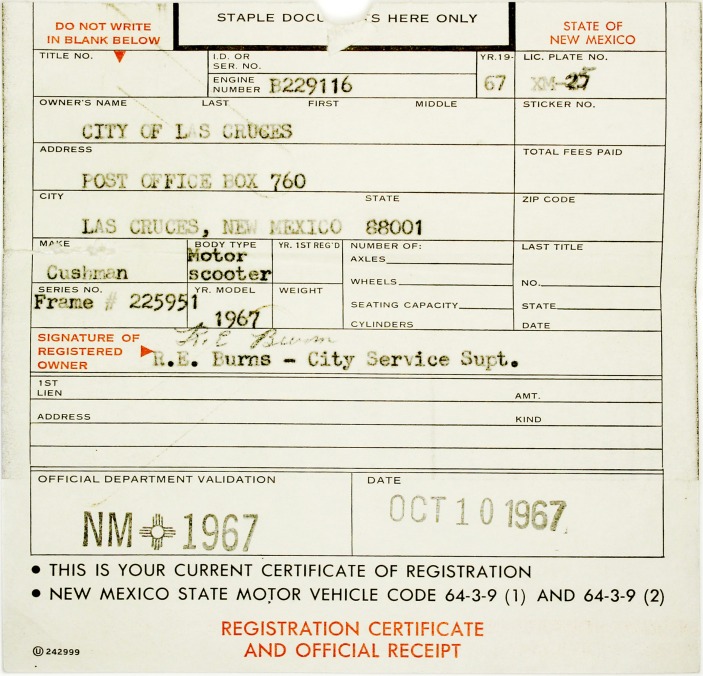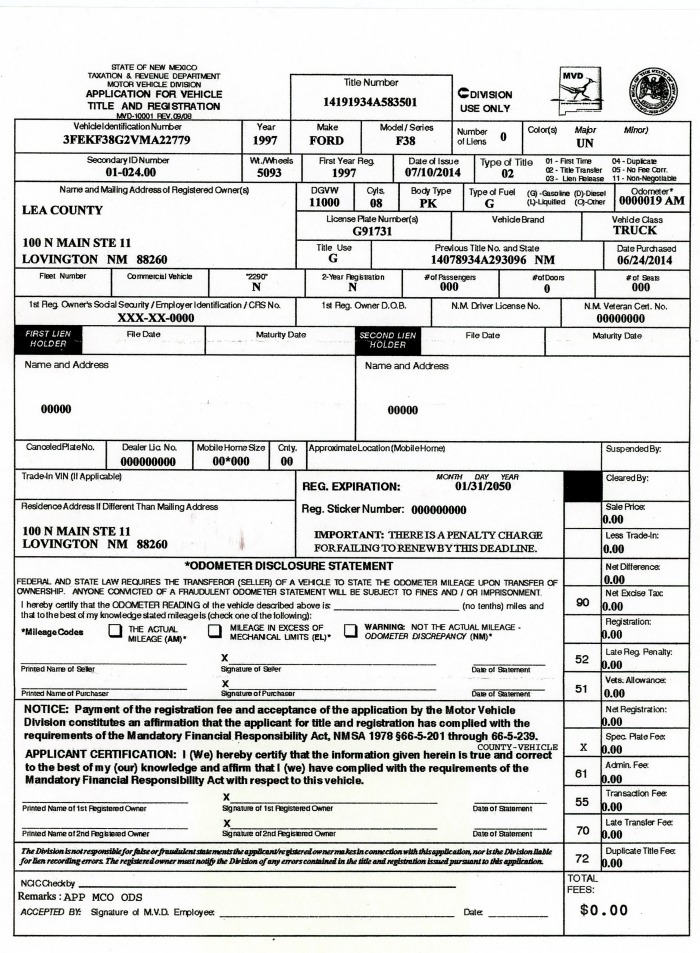 Application for Title and Registration for an Official vehicle.
Photo Credits: Registration #XM-25 courtesy of Craig Weisner, 1983 Official #0486 courtesy Phil Hill. All others by Bill Johnston.