From 1971 through 1991 small motorcycles of 5 brake horsepower or less were licensed as a separate class and given motorcycle plates whose serial numbers started with the letter "X." The basis for the classification was later changed, specifying bikes with an engine displacement of 100 cc or less. These tags were ultimately superseded by ones bearing the OH prefix.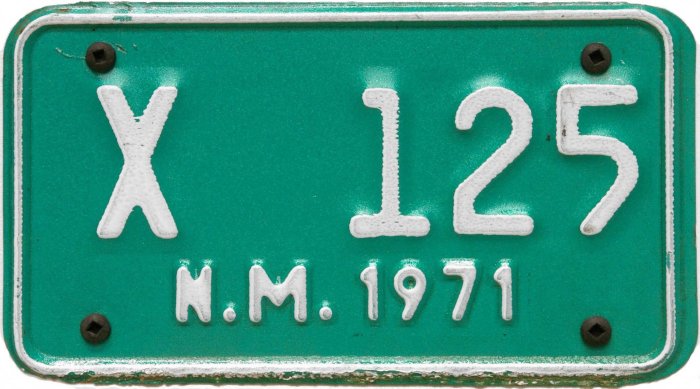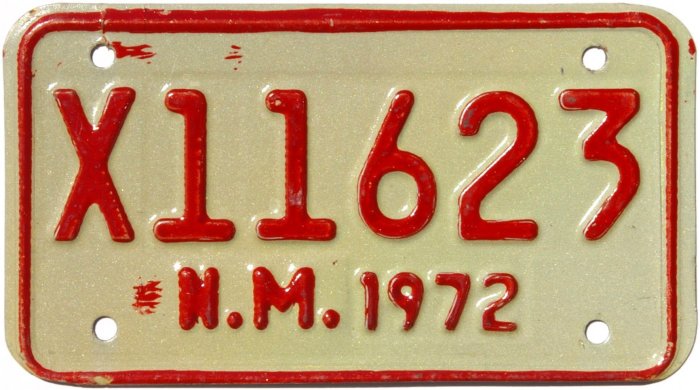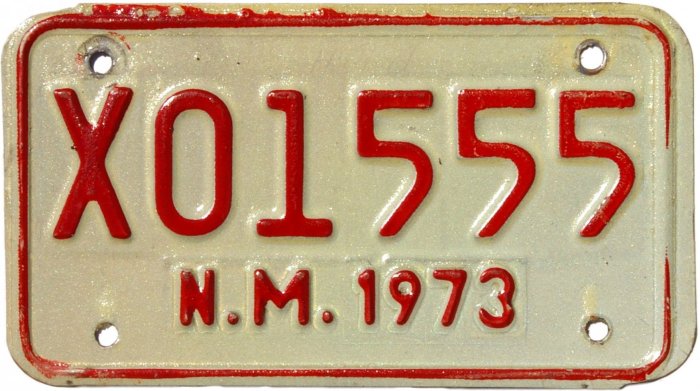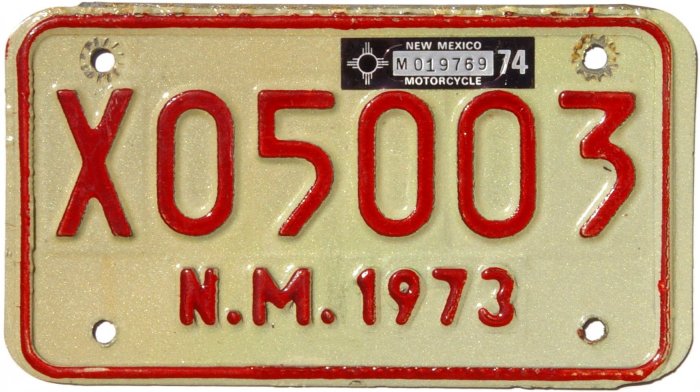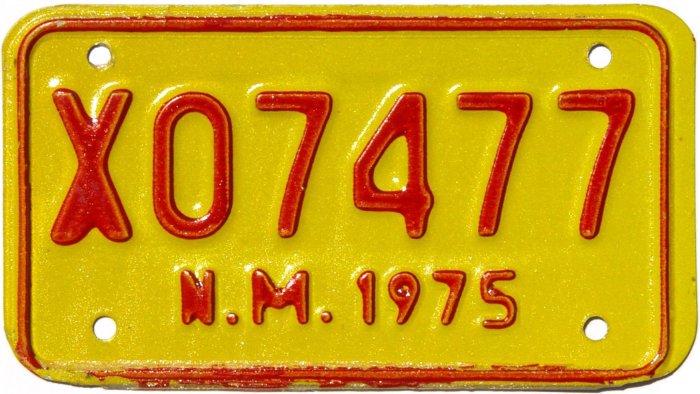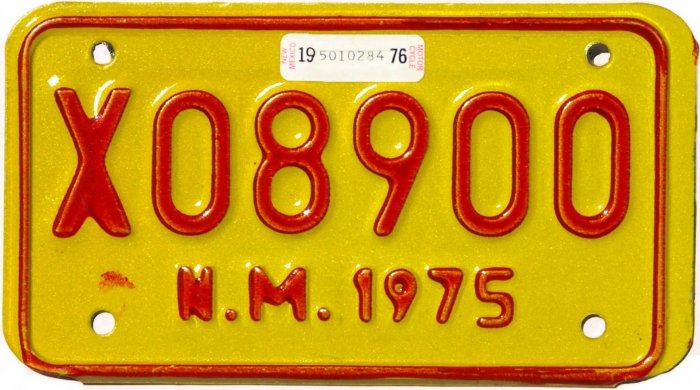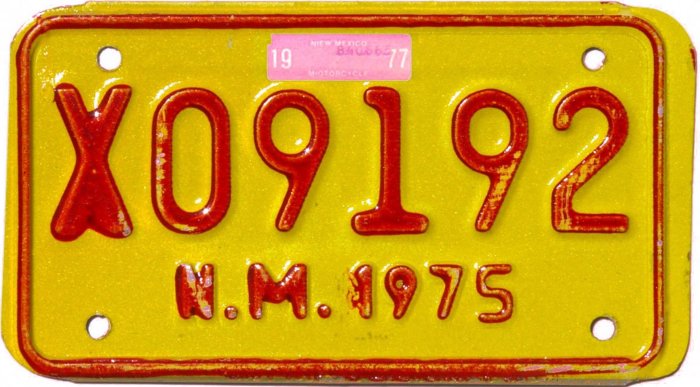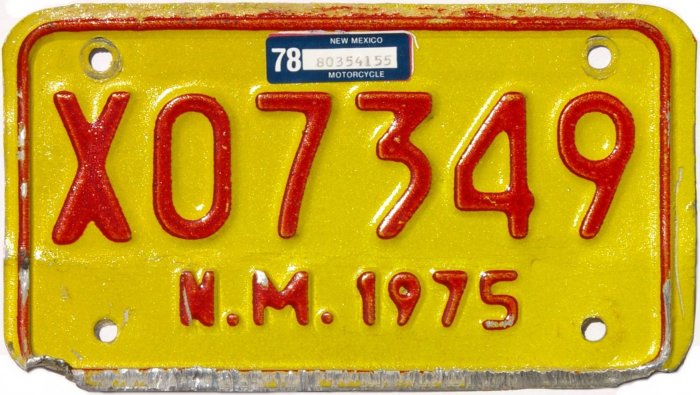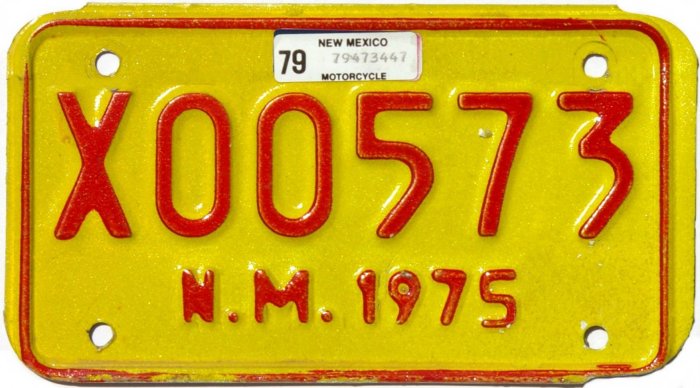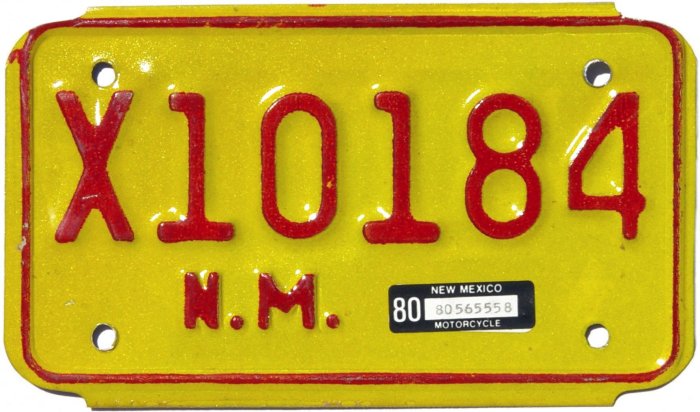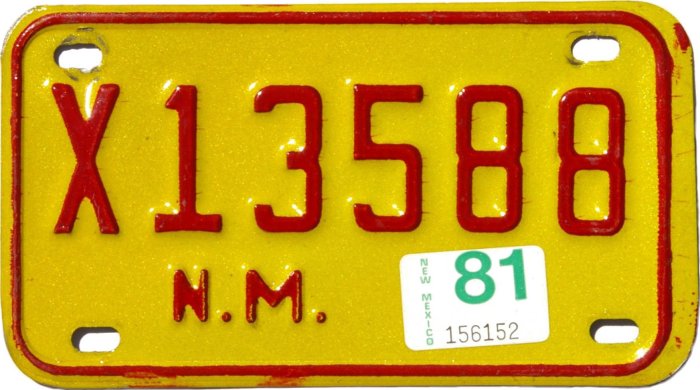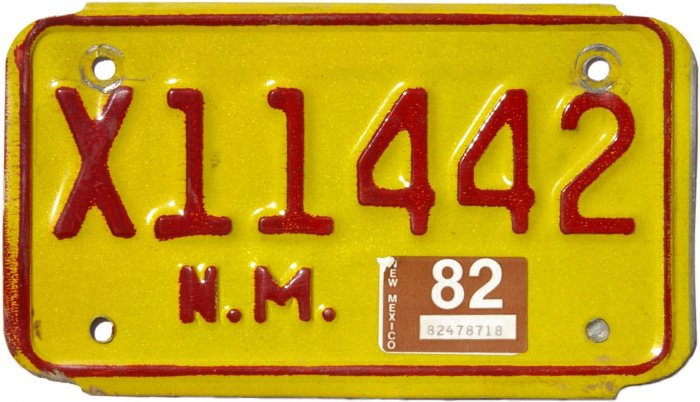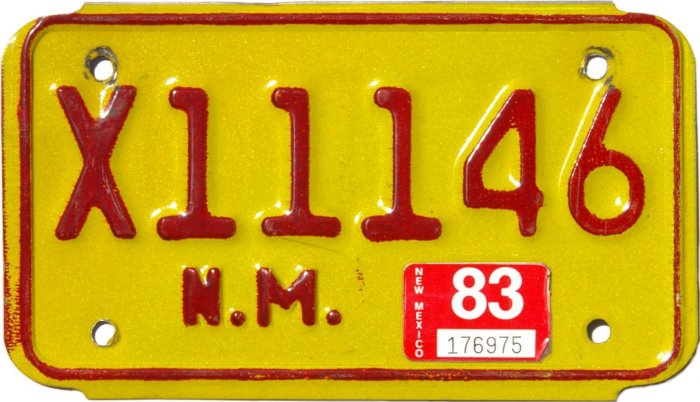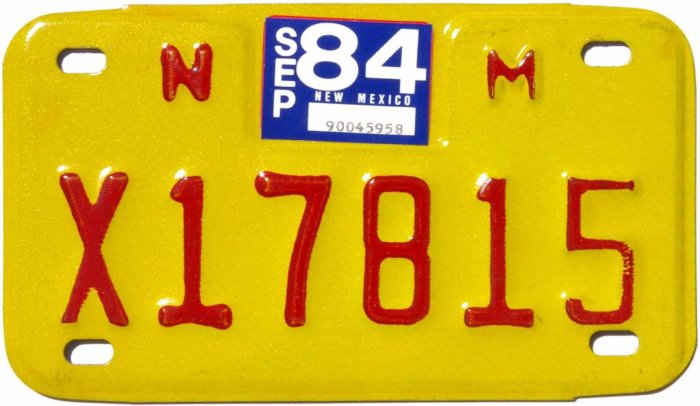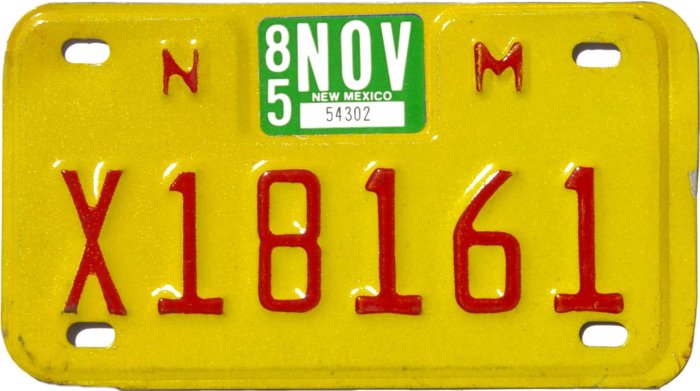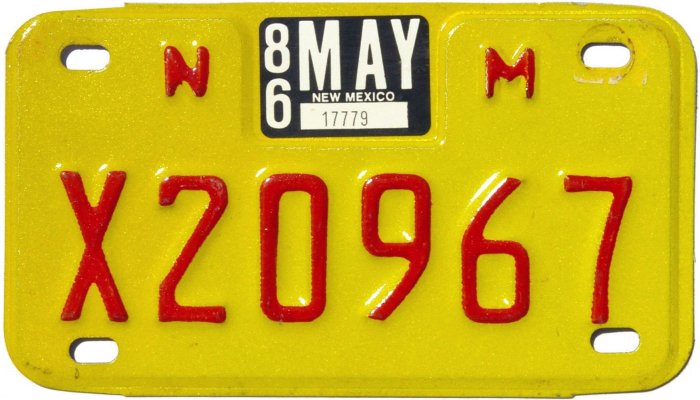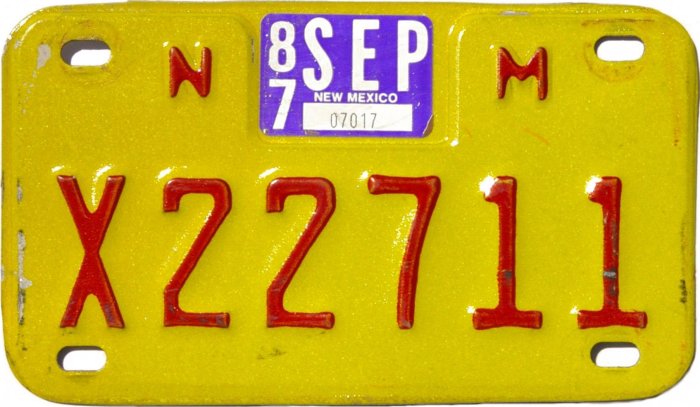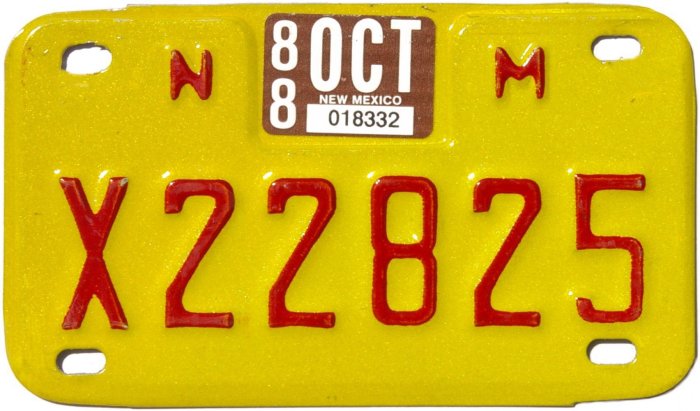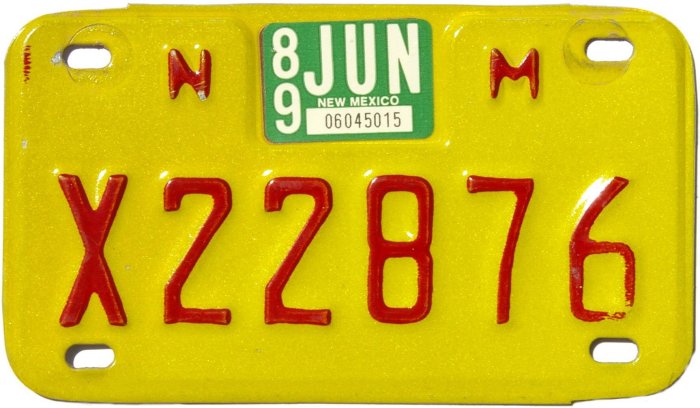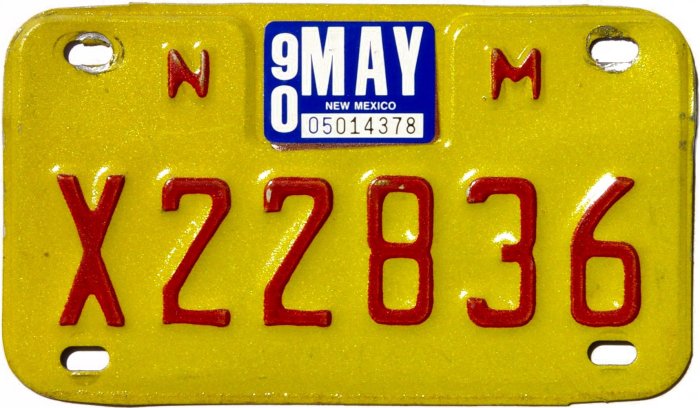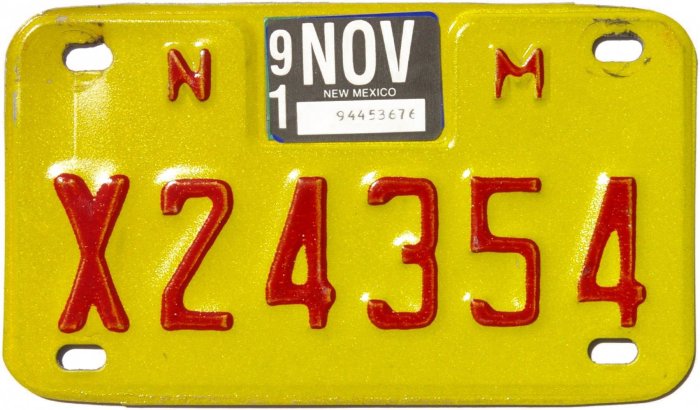 Motorcycle Off Highway - OH
In the late 1980s, commensurate with the rise in popularity of all terrain vehicles (ATVs) which were used exclusively off road, the Off Highway (OH) motorcycle plate was introduced. These vehicles soon outnumbered the small trail bikes that had been using the X-prefix plates and the latter type was discontinued. All small motorcycles and ATVs have since then received only the OH plates. Finally, even the OH plates were discontinued, being replaced by a 3"x3" vinyl sticker adhered directly to the vehicle's body.
Snowmobile Off Highway - OH
Snowmobiles in New Mexico are classified as Off Highway vehicles and are titled, registered and licensed in the same way as ATVs. They also previously used the the same metal OH-prefix license plates illustrated on this page, and have now also switched to the 3" x 3" vinyl stickers seen toward the bottom of this page.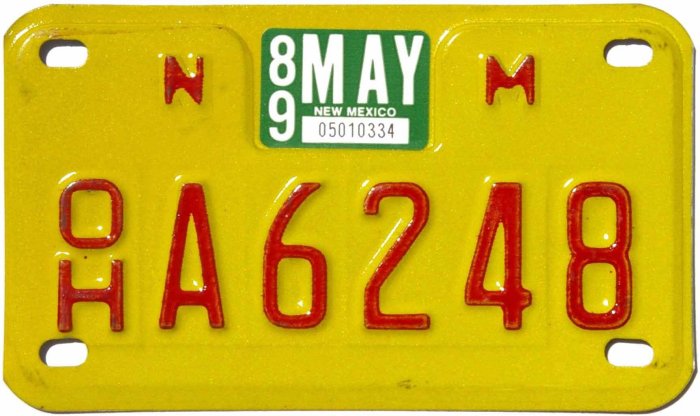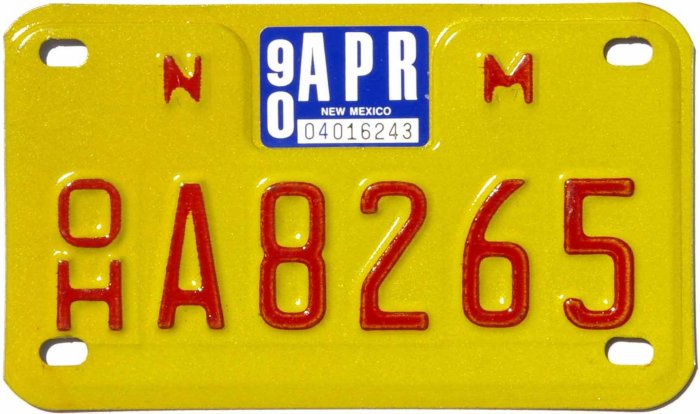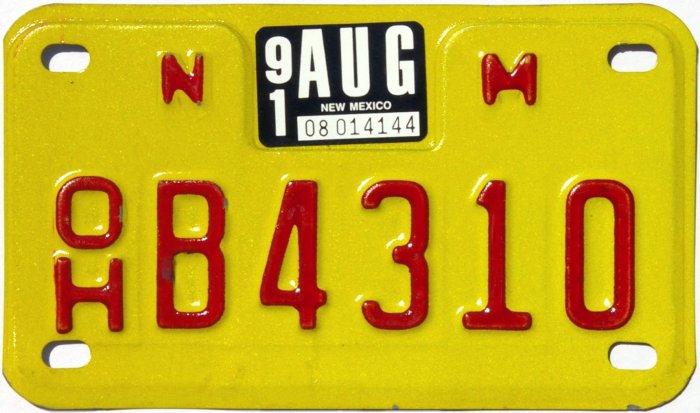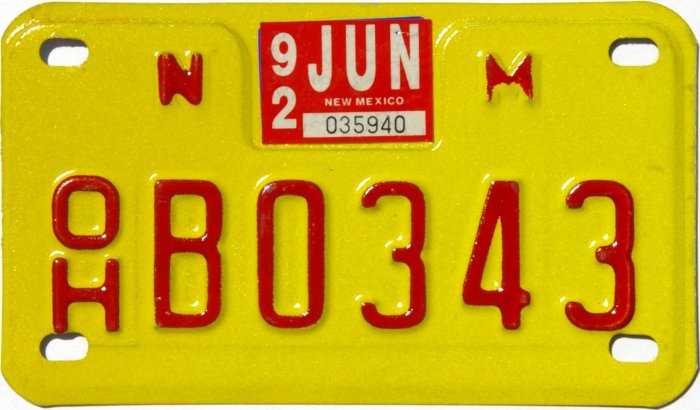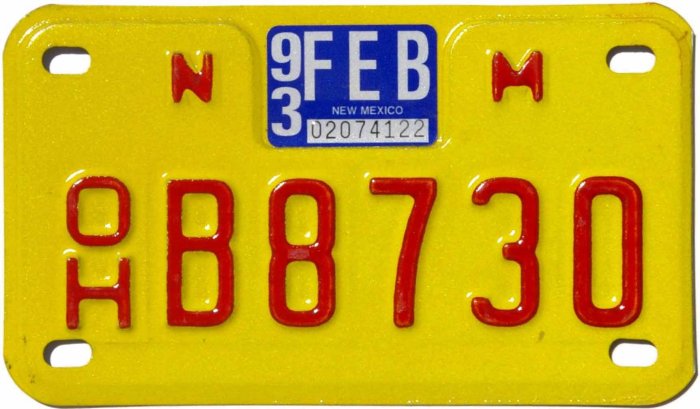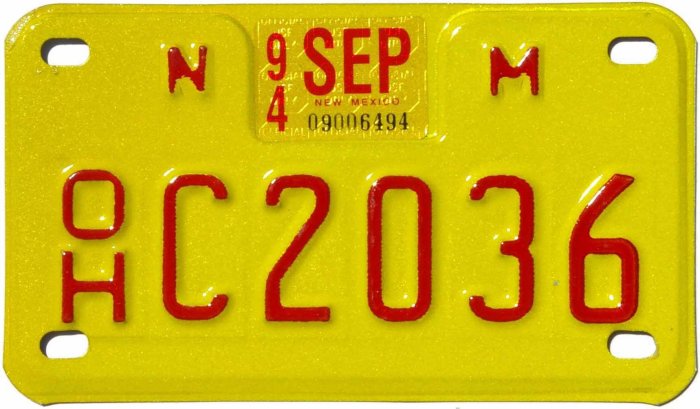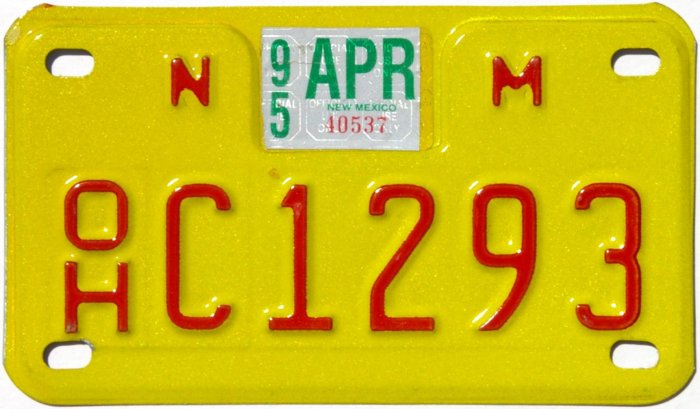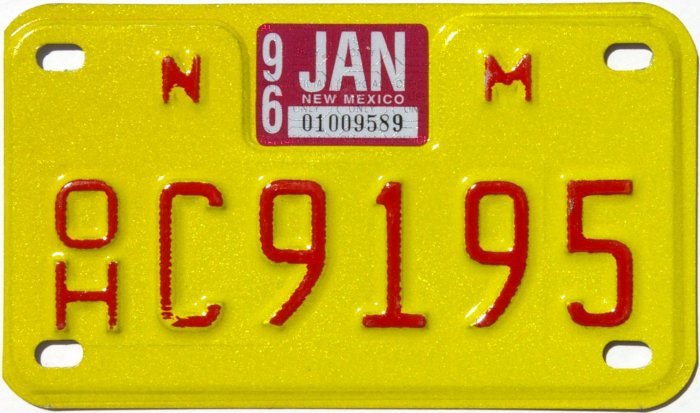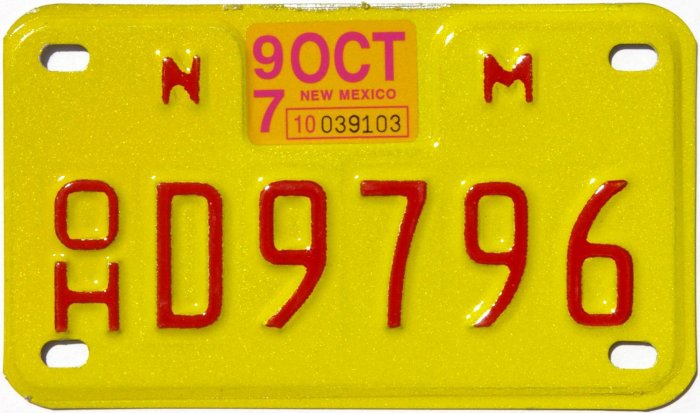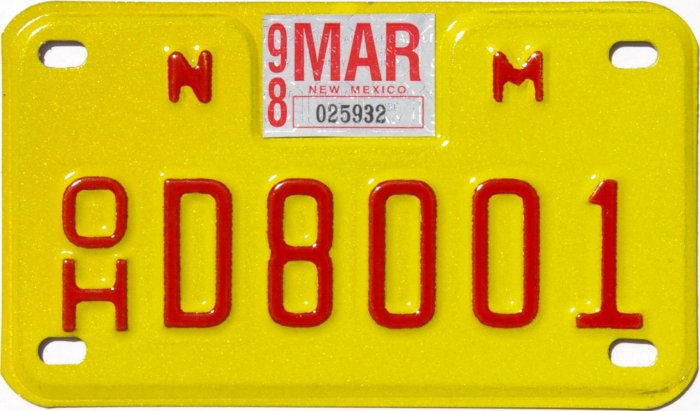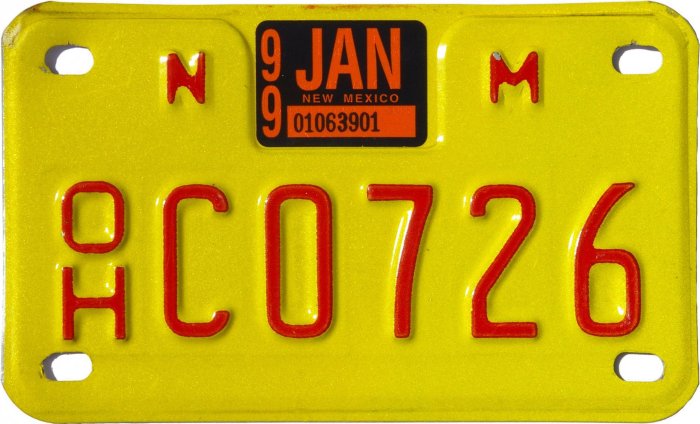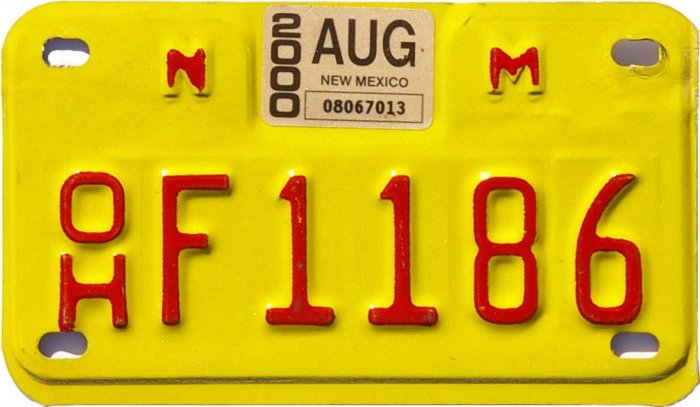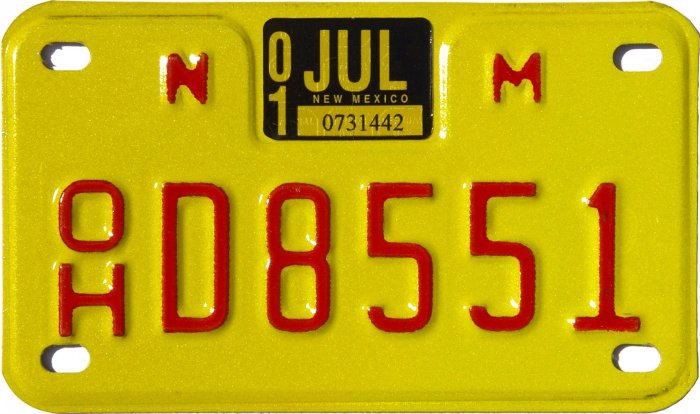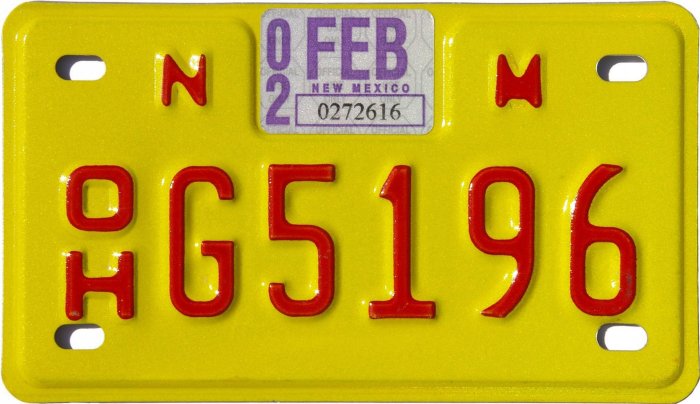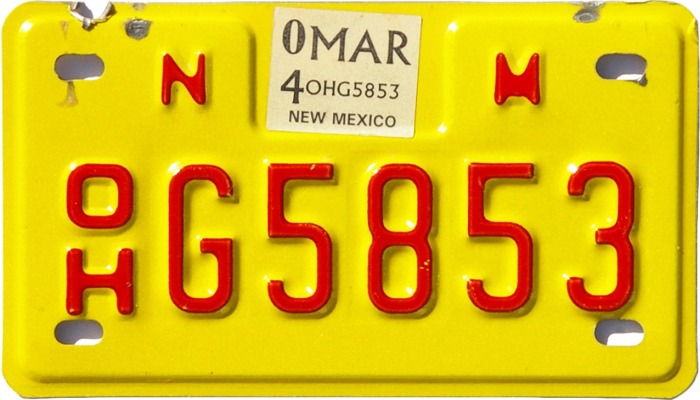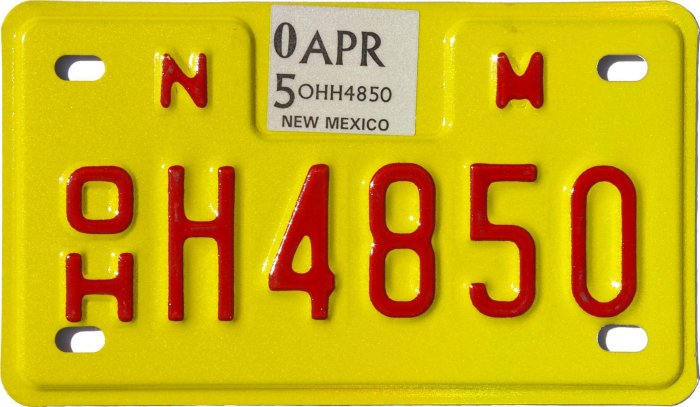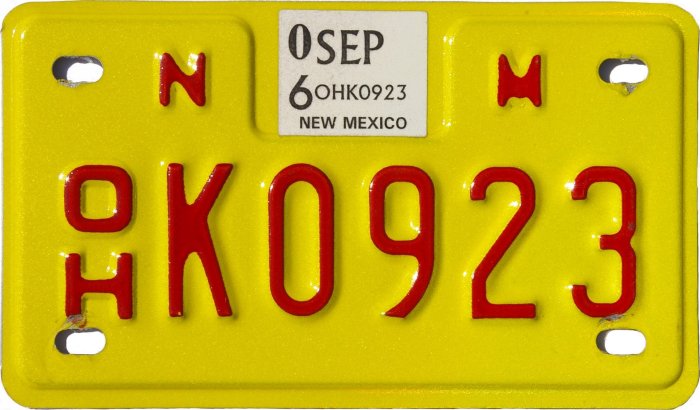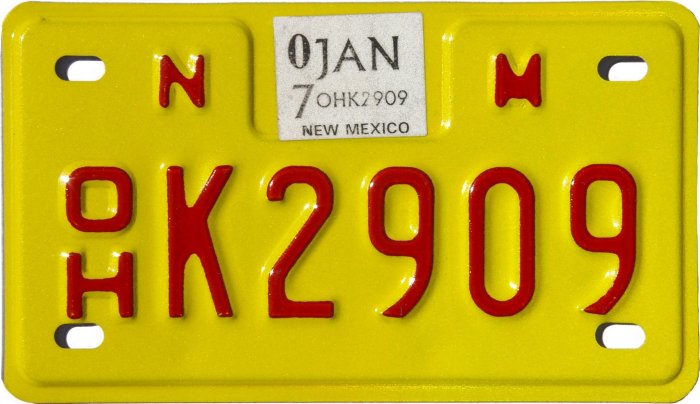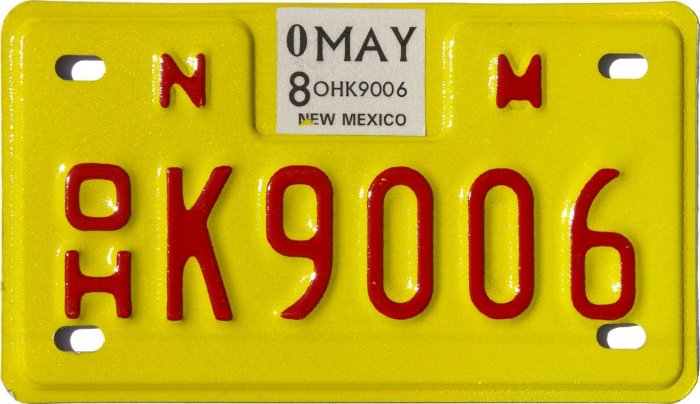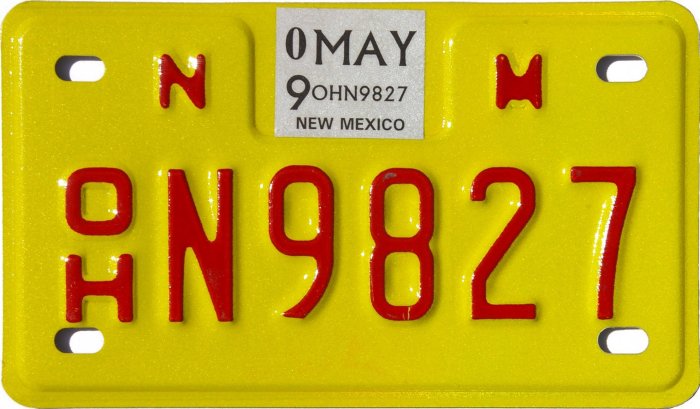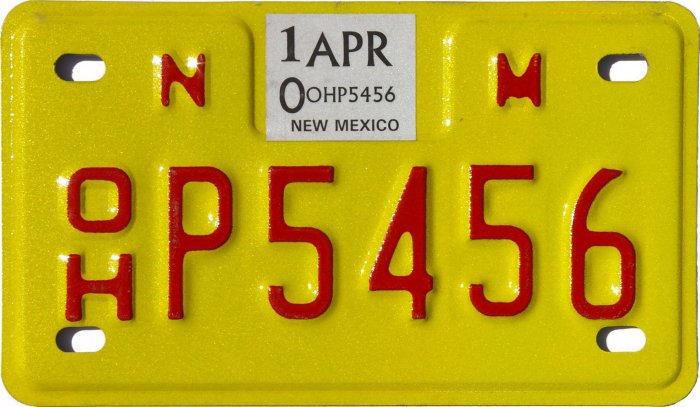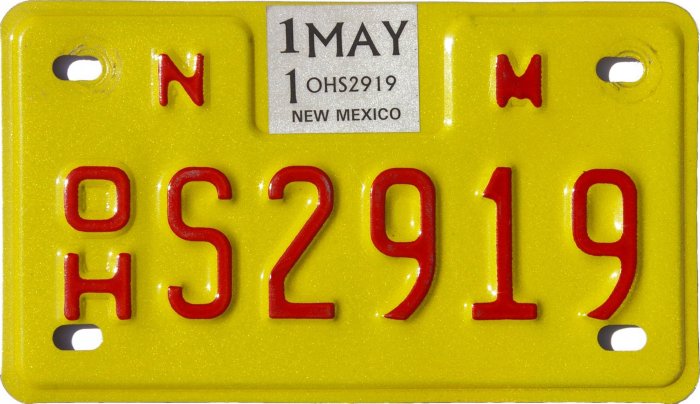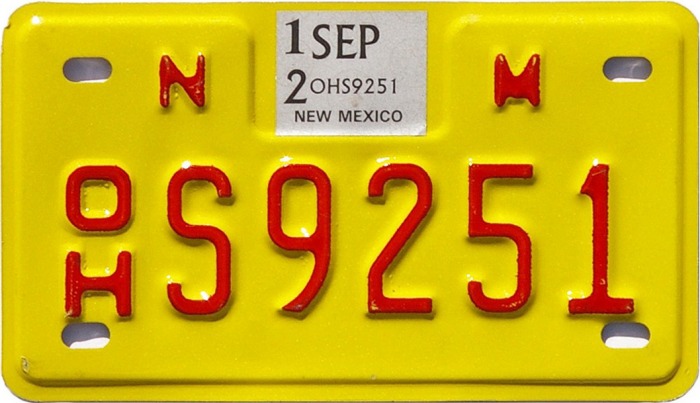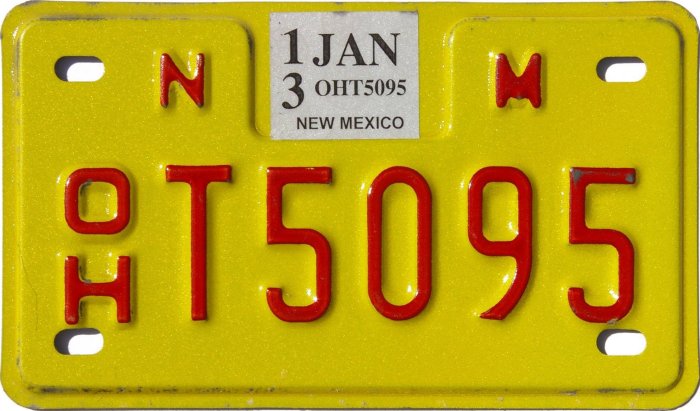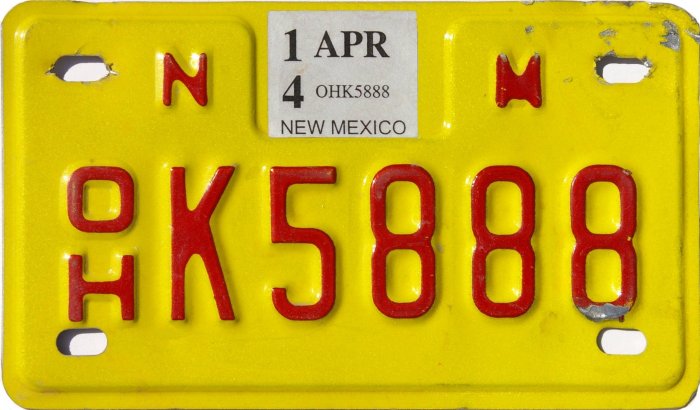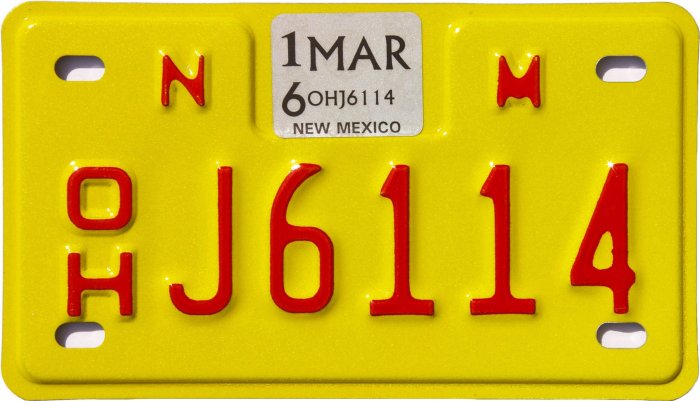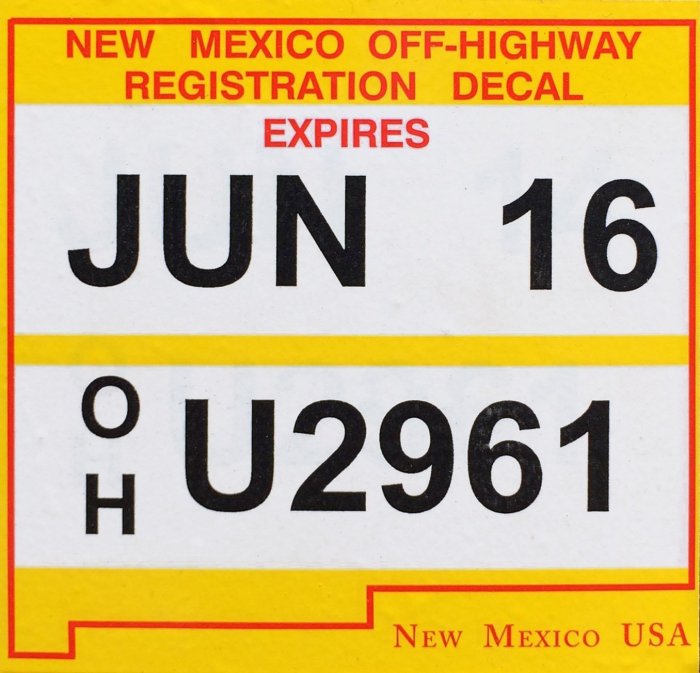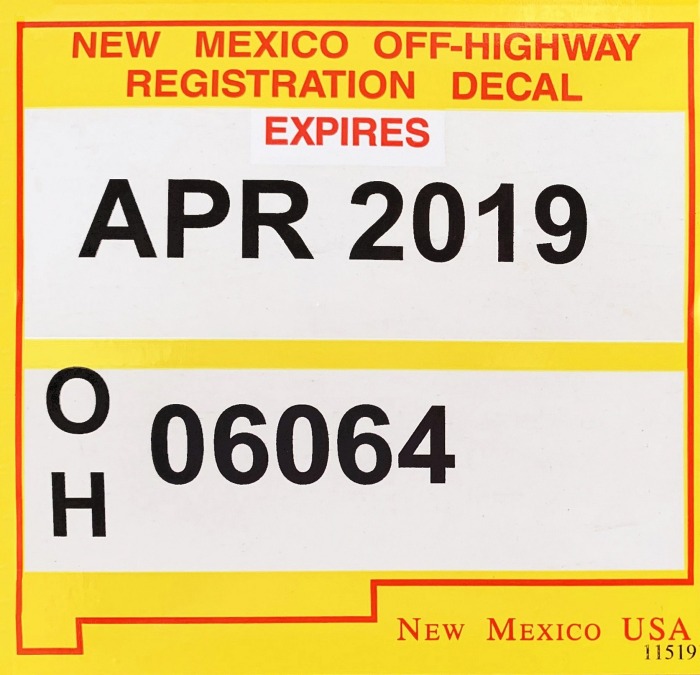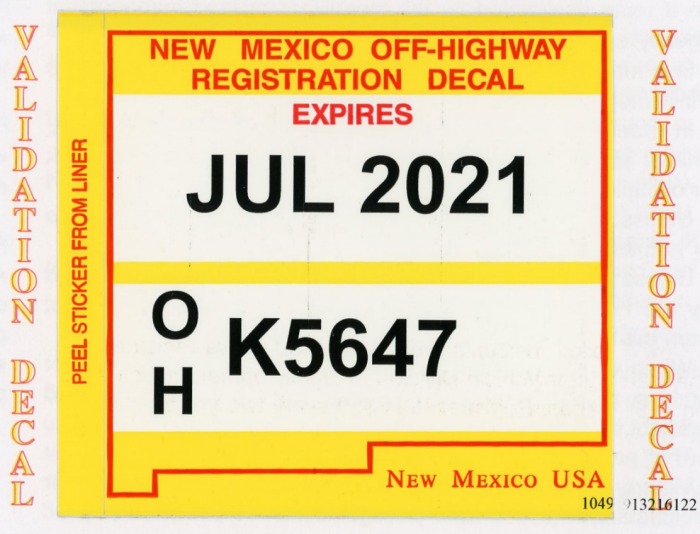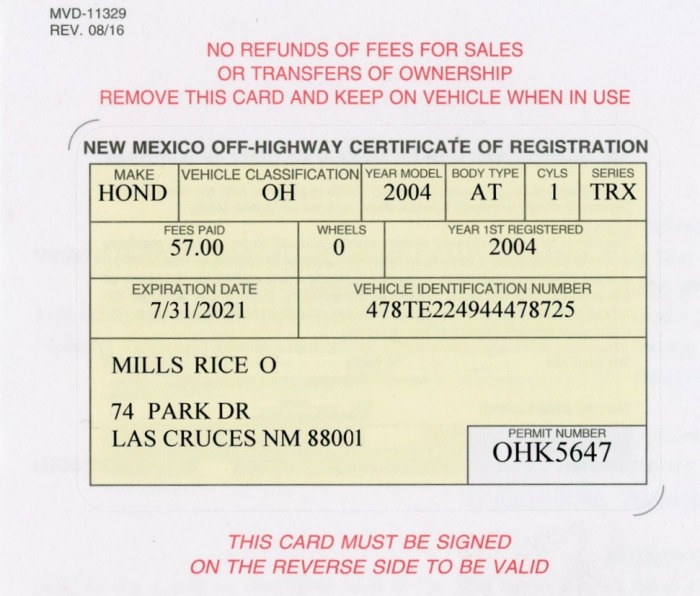 Photo Credits: 2016 Off Highway sticker courtesy Rose and Eric Thompson. All others by Bill Johnston.