New Mexico Law Books
Because all important matters involving motor vehicle licensing are codified in state law, New Mexico law books are a key resource for understanding the evolution of the state's license plates. The New Mexico Transportation History Project has an archive of these books, both in hard copy and in electronic form as searchable PDF files. We continue to seek additional examples of New Mexico law books that are not currently in our library, especially from the period 1912 through 1969. If you have any New Mexico law books from these years that you would like to donate or sell to the NMTHP, please contact us.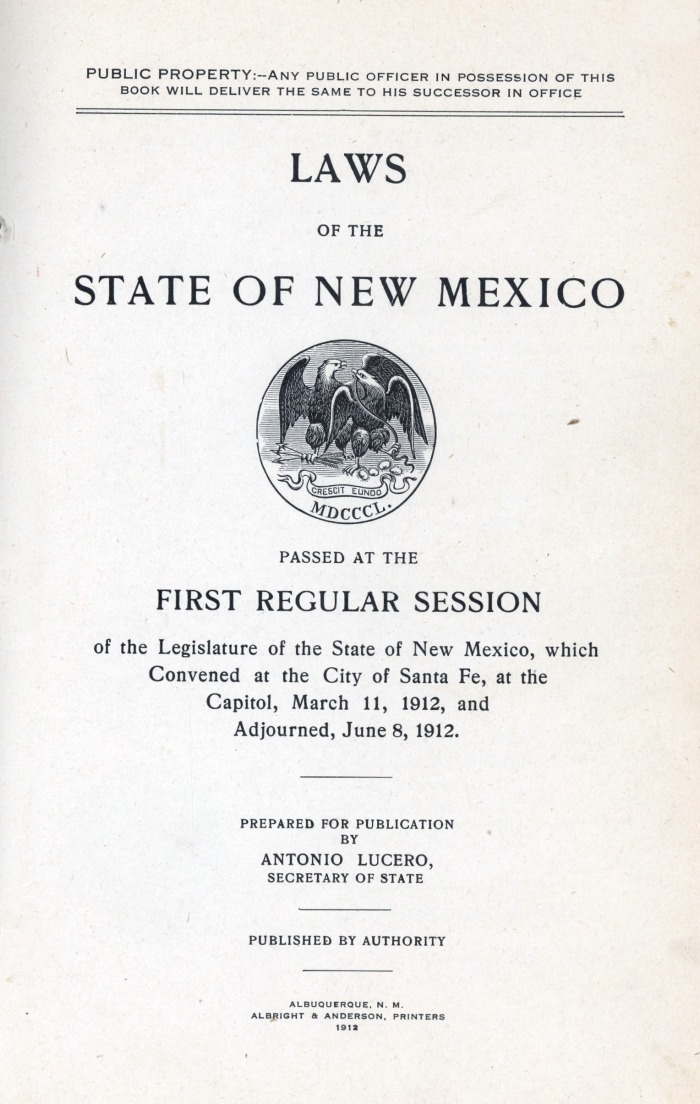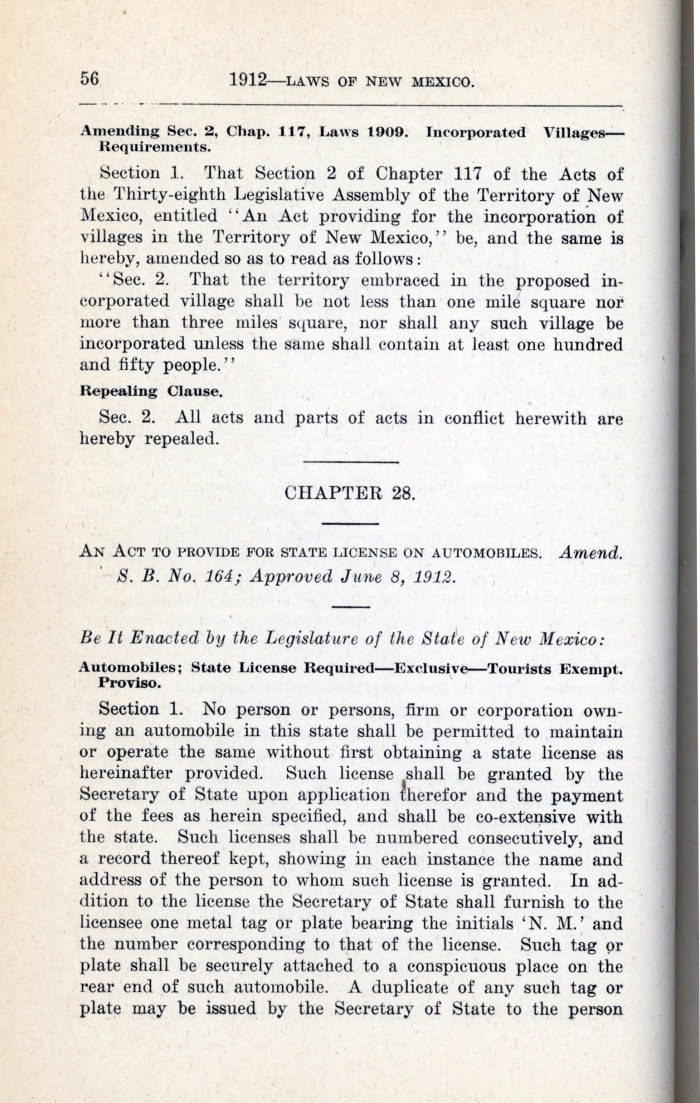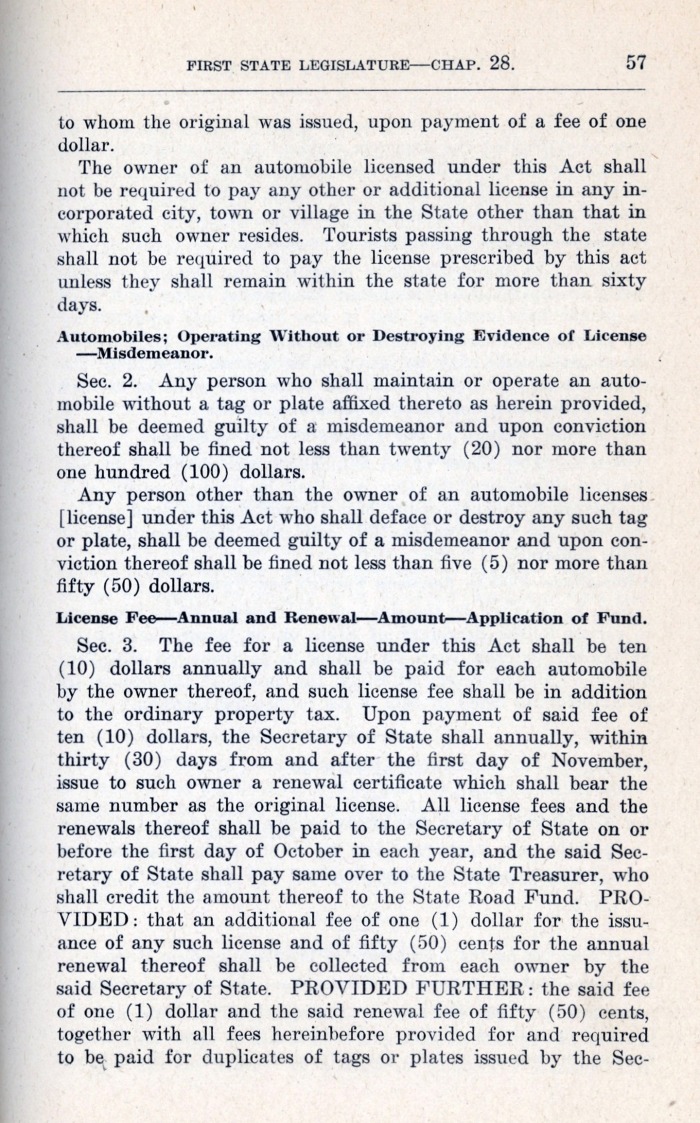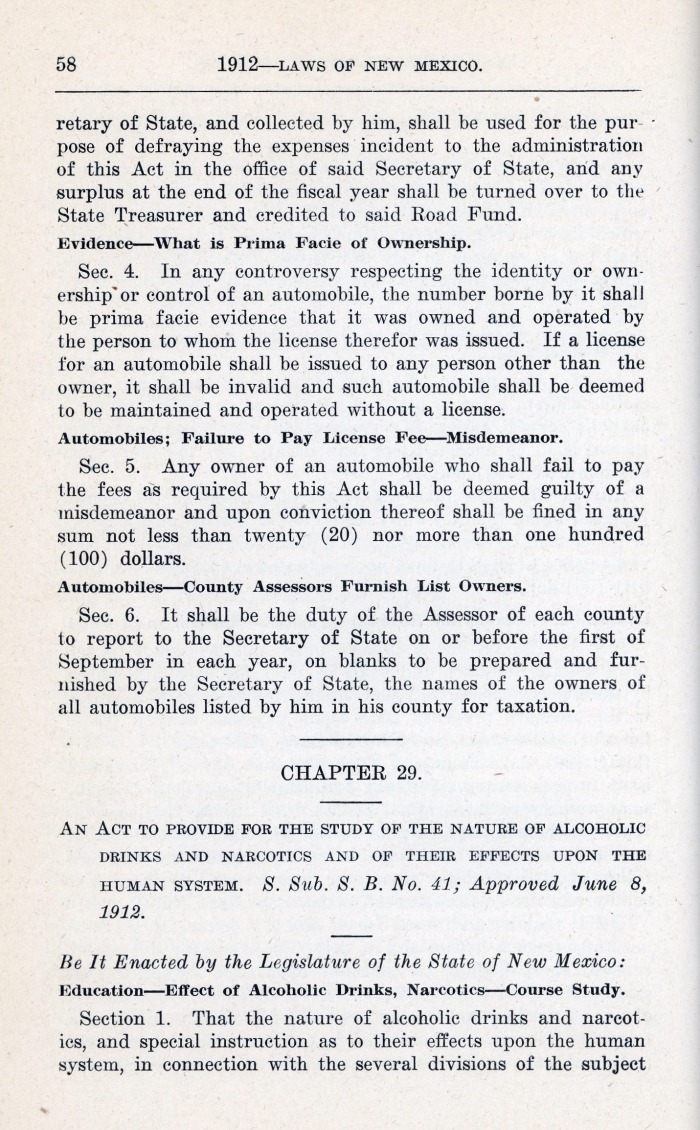 New Mexico's first automobile licensing law, was passed on June 8, 1912, during the first year of statehood.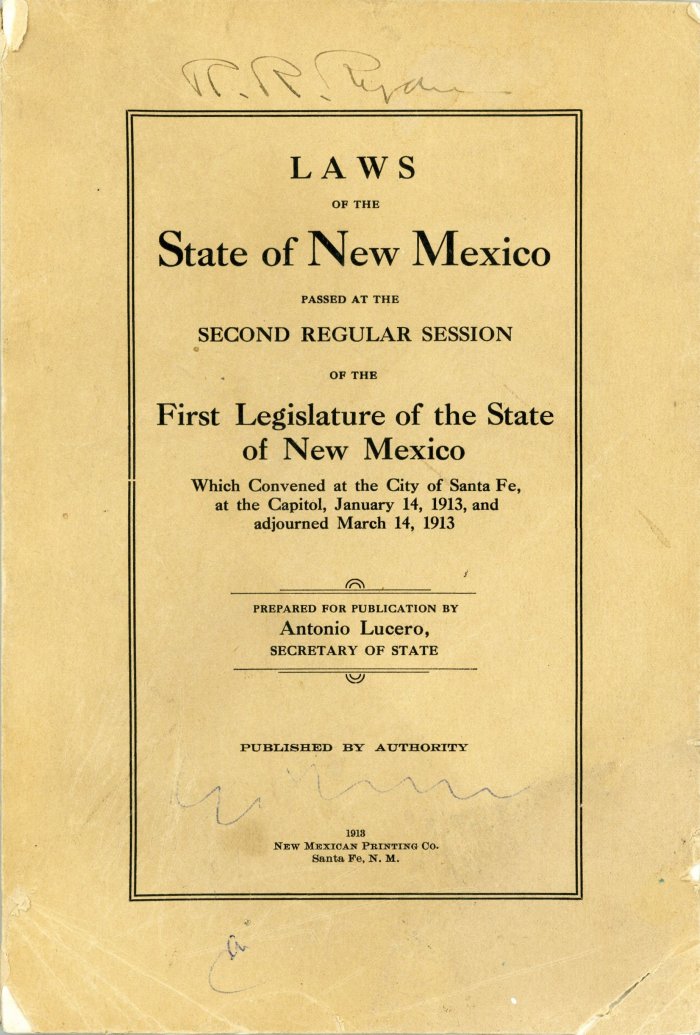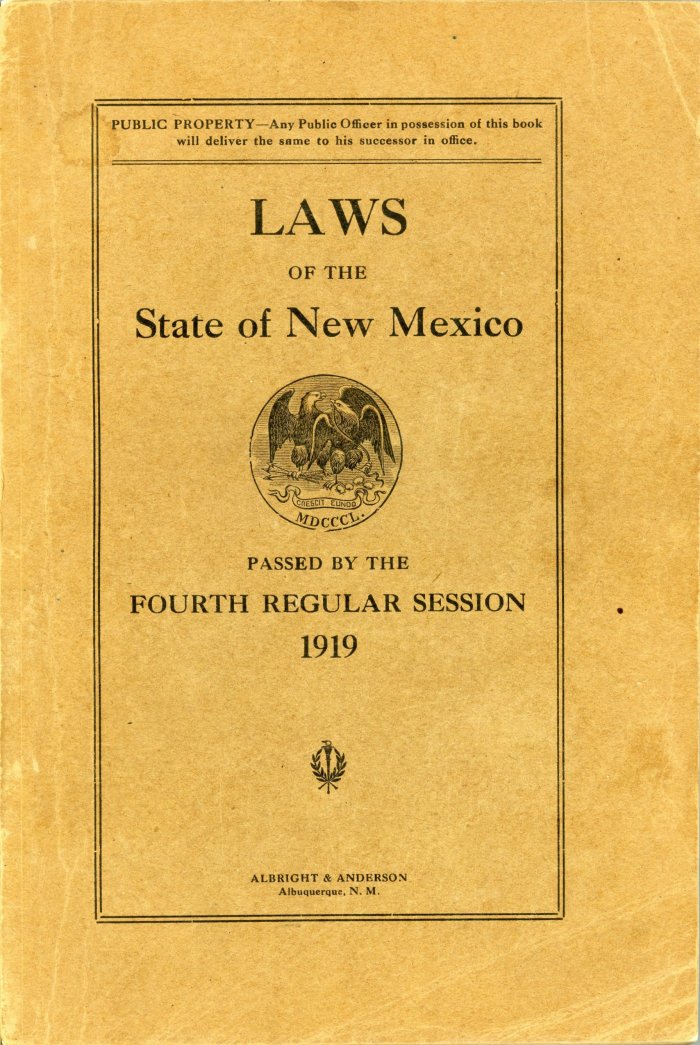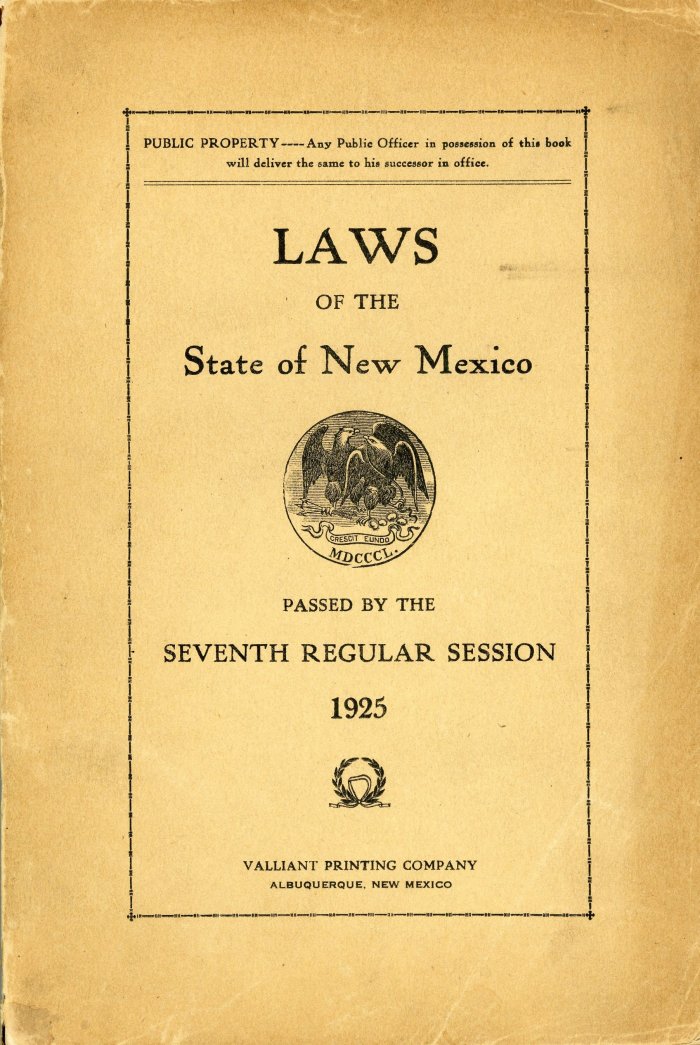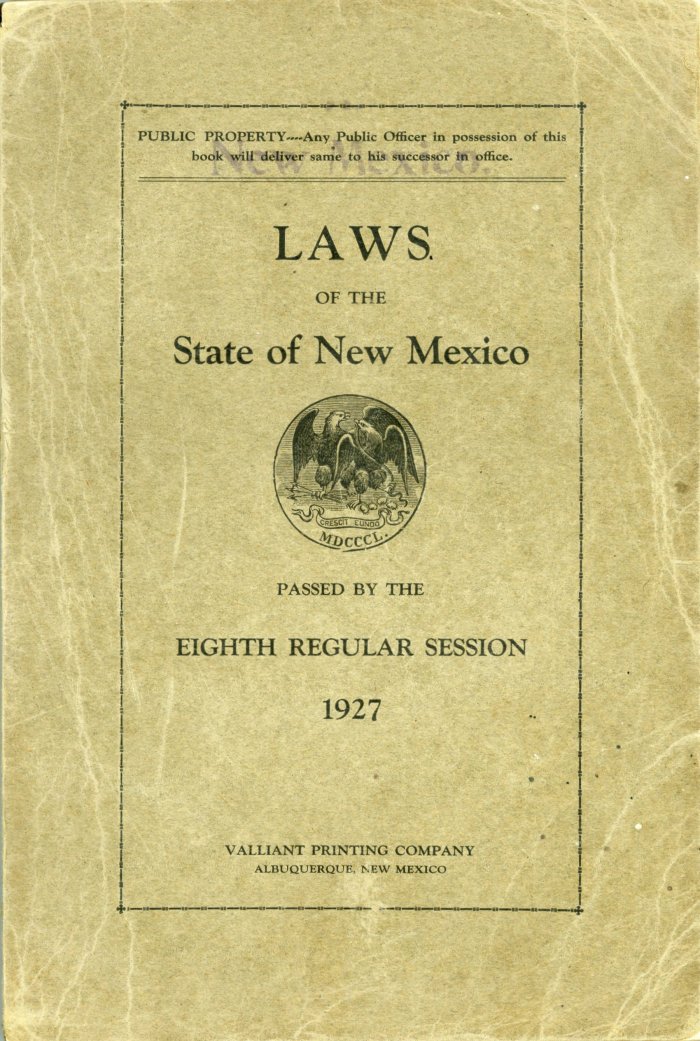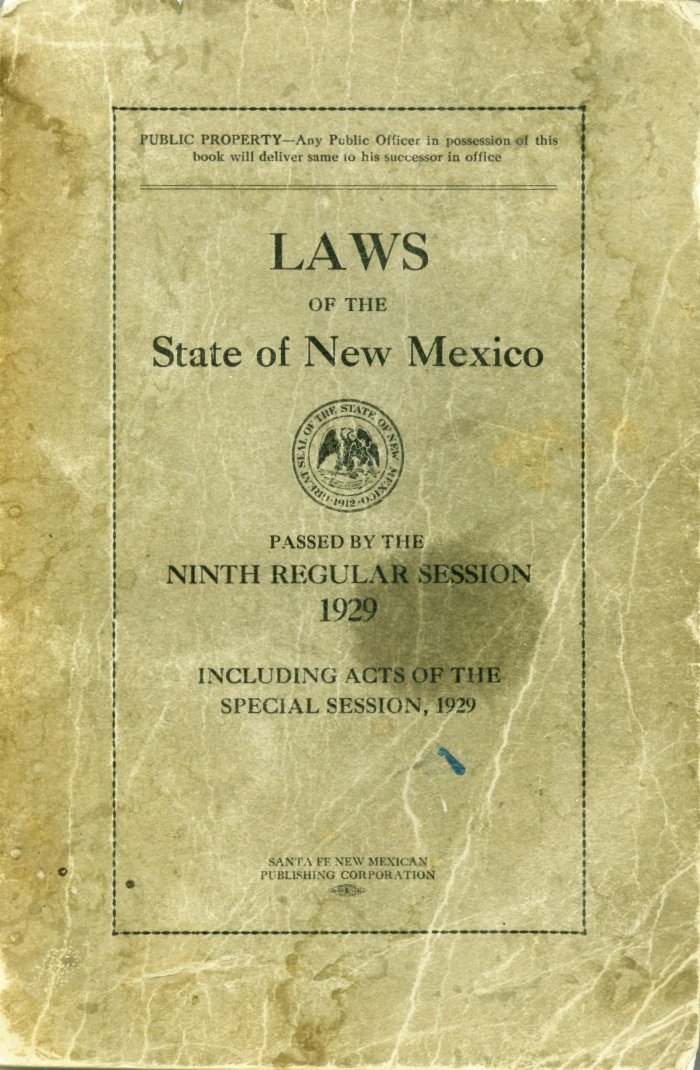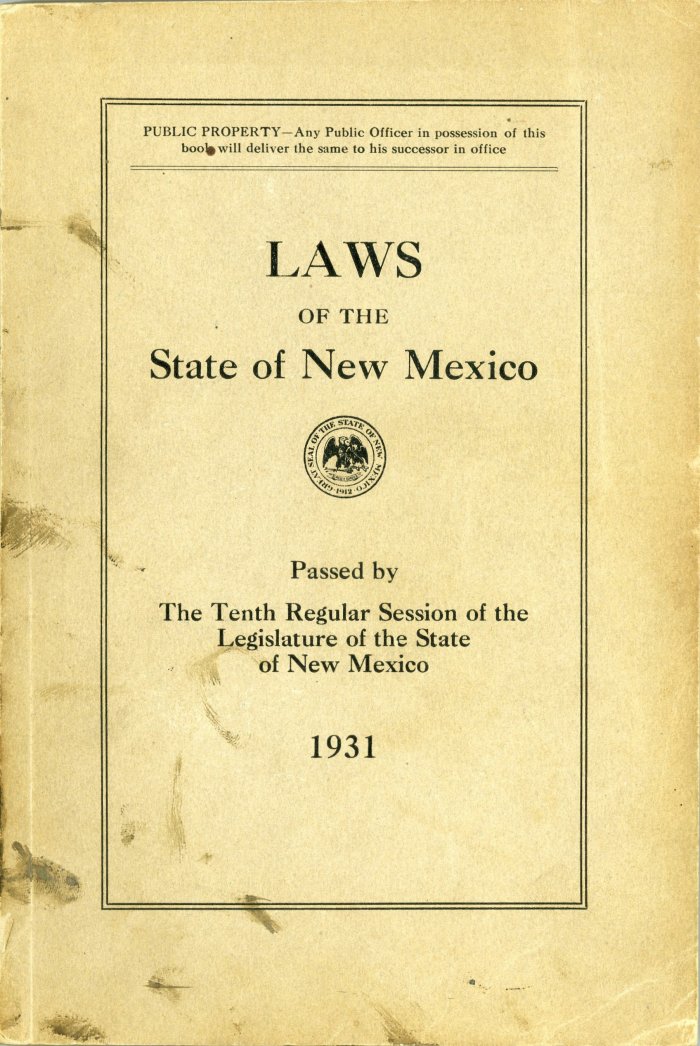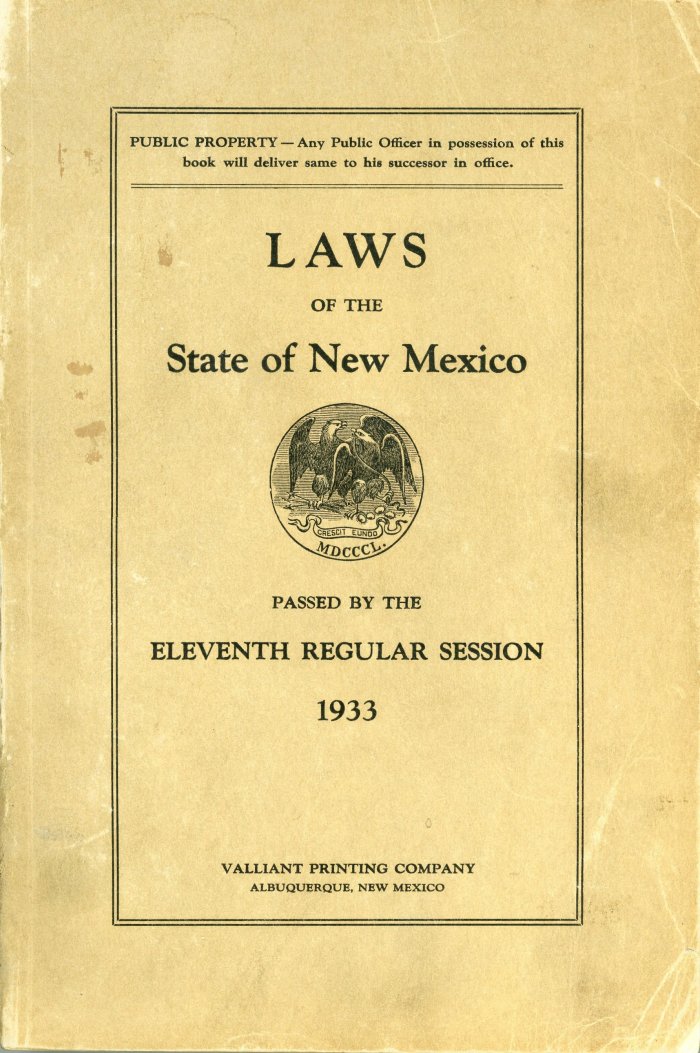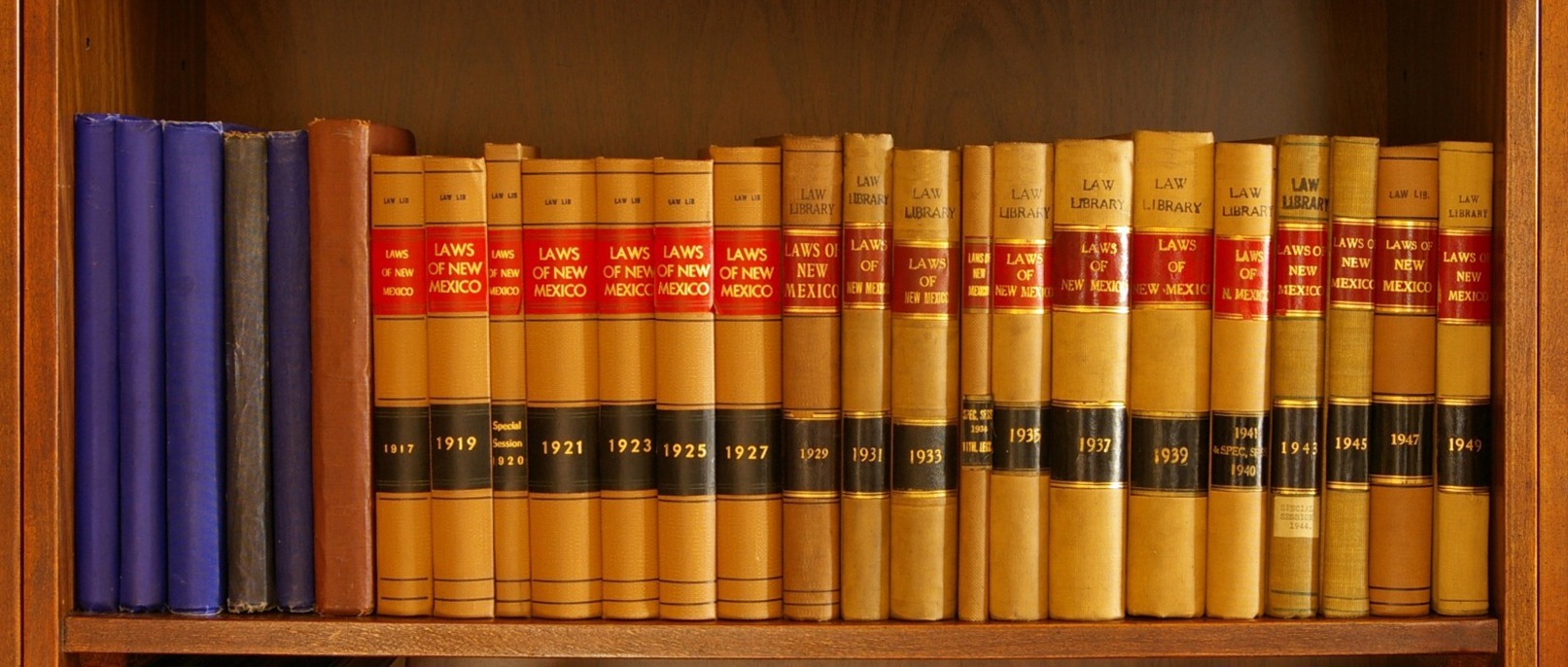 Part of the Law Library of the New Mexico Transportation History Project