First Automobile in New Mexico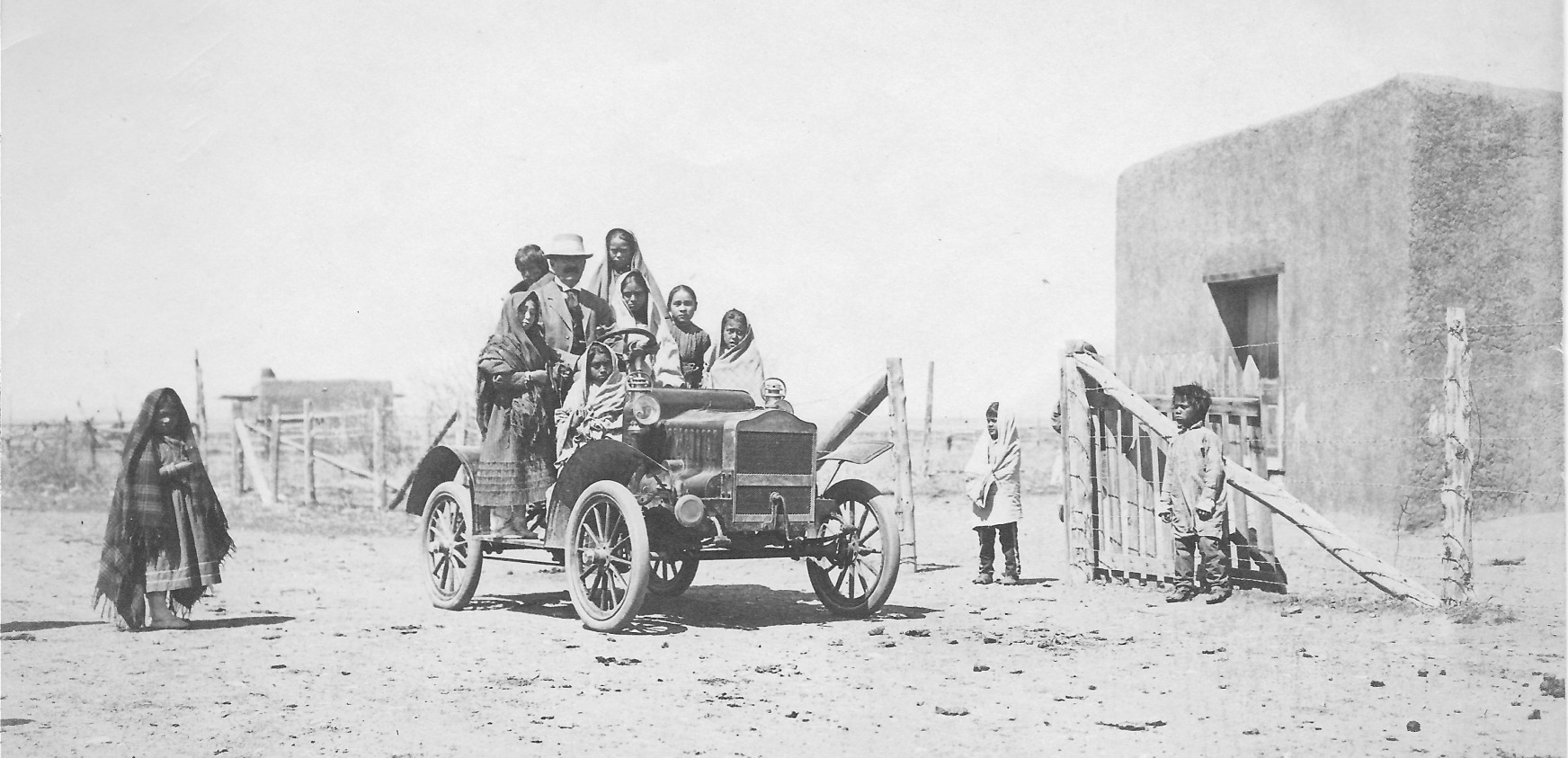 The Santa Fe New Mexican for April 30, 1900, announced the arrival of an "up-to-date automobile, or gasoline carriage," in Taos. Dr. Thomas Paul Martin, known locally as "Doc Martin," had purchased the car in Denver, and probably had it shipped by rail to Tres Piedras, some 49 miles west of Taos. Apparently no photographs of the original car have survived, and the make and model are unknown, but it may well have been the first car in the state. Doc Martin is seen here in 1908, driving a much later model car. The right-hand drive steering wheel was not uncommon on American cars of that era.
"Dr. Martin in an automobile in northern New Mexico Village, 1908", photograph G7/692, Courtesy Taos Historic Museums.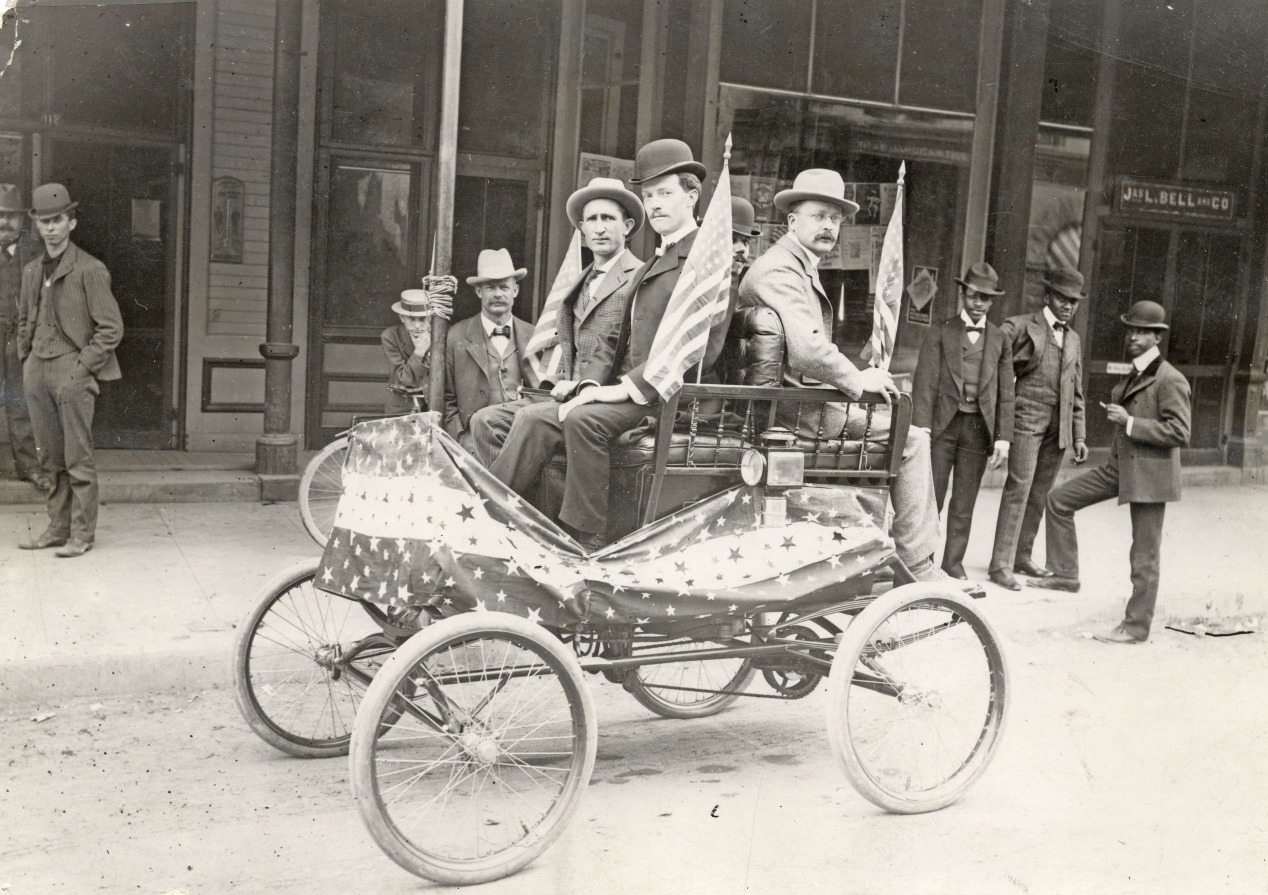 R.L. Dodson brought this tiller-steered 1900 model Locomobile to Albuquerque from Denver, late in that same year. Although evidence indicates that it arrived in New Mexico well after Doc Martin's car, it was said to be the first car in Albuquerque, and was almost certainly one of the first ten automobiles in the entire state. This photo was probably taken during an Albuquerque parade in 1905.
"J.L. [sic] Dodson in Albuquerque's first auto," Cobb Collection photograph, (PICT 000-119-0747), Center for Southwest Research, University Libraries, University of New Mexico.