Duplicate plates were issued to replace lost, damaged or stolen plates, and the type is known to have been issued from at least 1964 to 1970. Nowadays in such instances the motorist is given a regular plate with a new sequential number, along with a corresponding new registration certificate. In 2018, however, the MVD introduced an option for on-line Passenger plate replacement requests whereby motorists can request a "reprint" of the existing plate, i.e., an exact duplicate with the same serial number as the plate being replaced.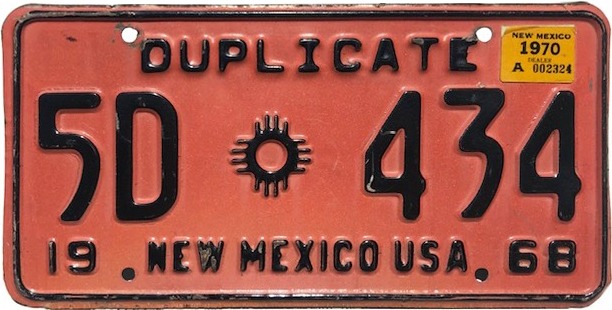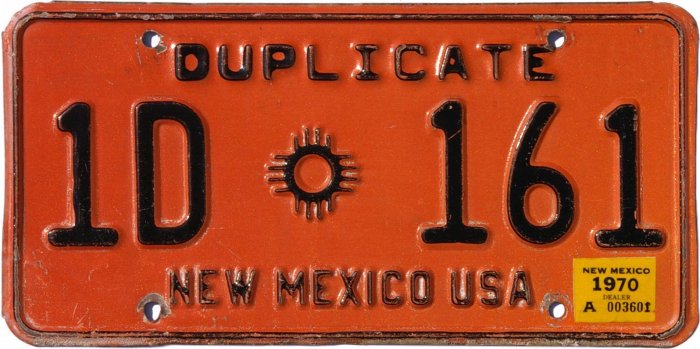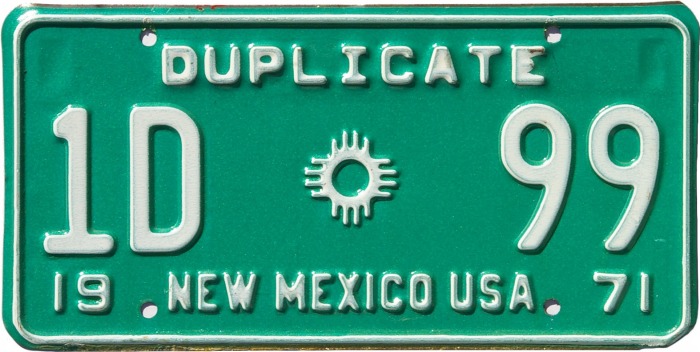 Duplicate Dealer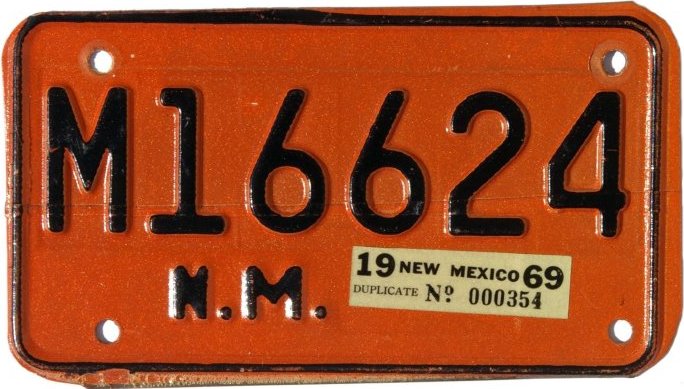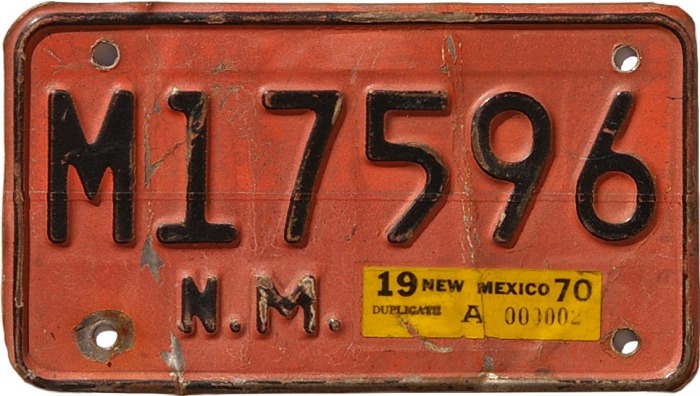 Duplicate Motorcycle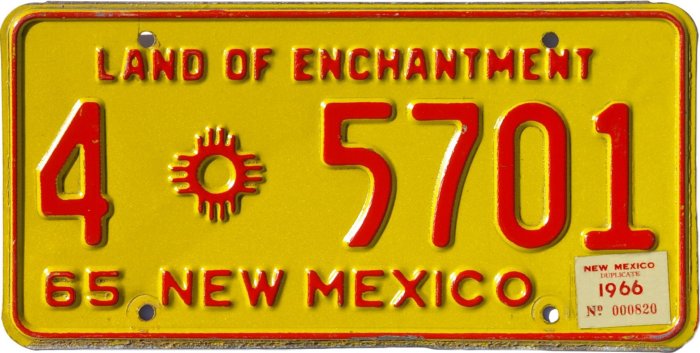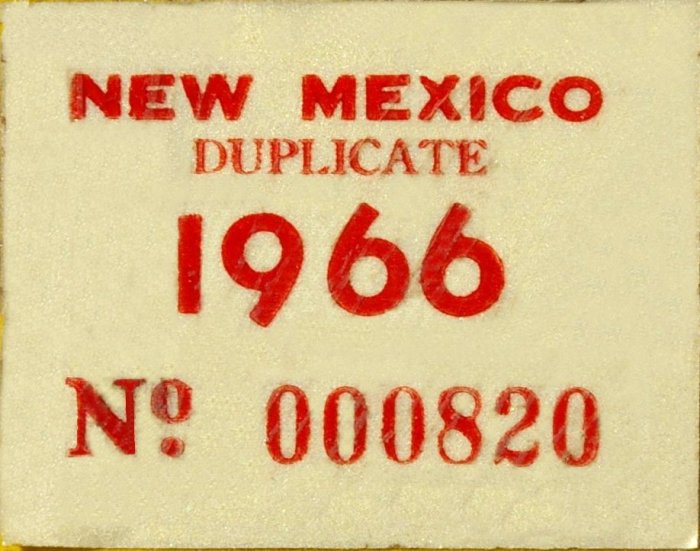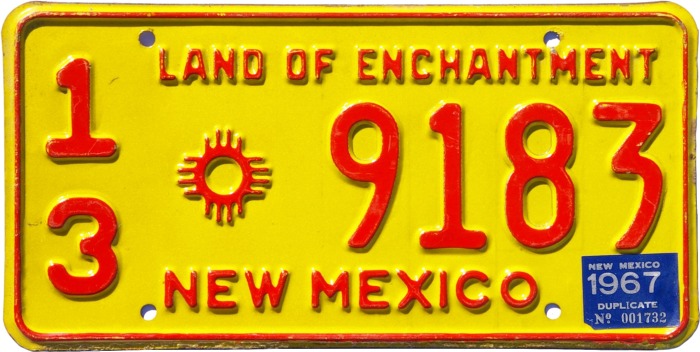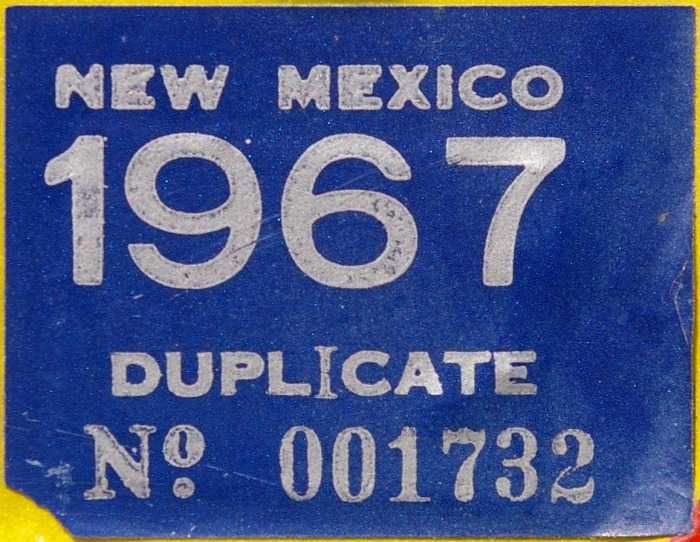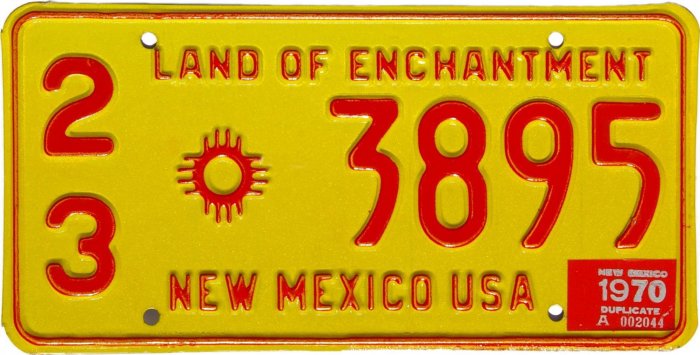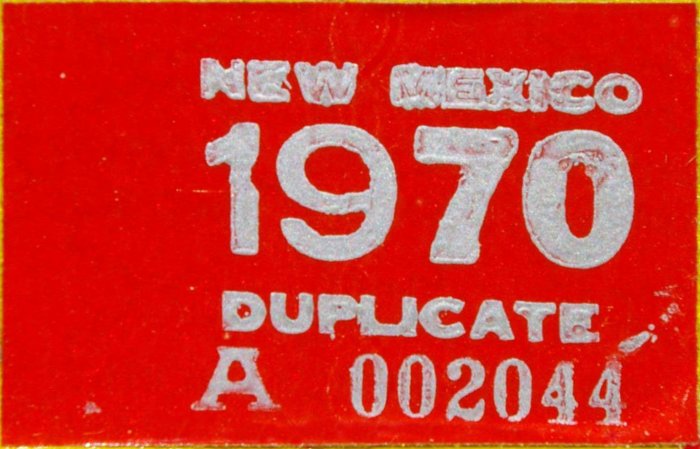 Duplicate Passenger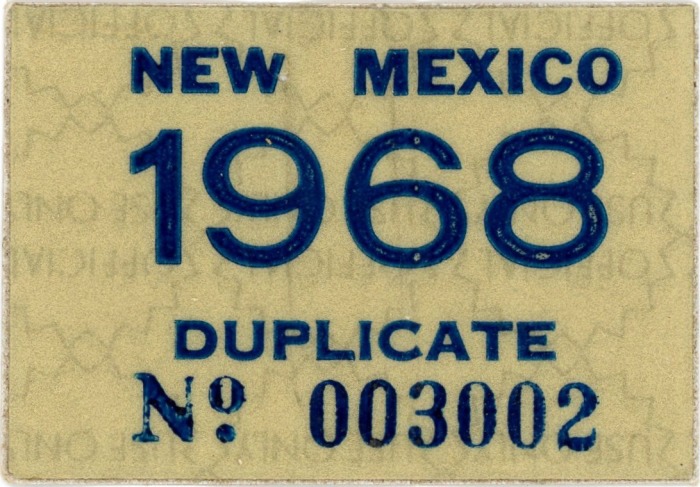 Unissued 1968 Duplicate Passenger Sticker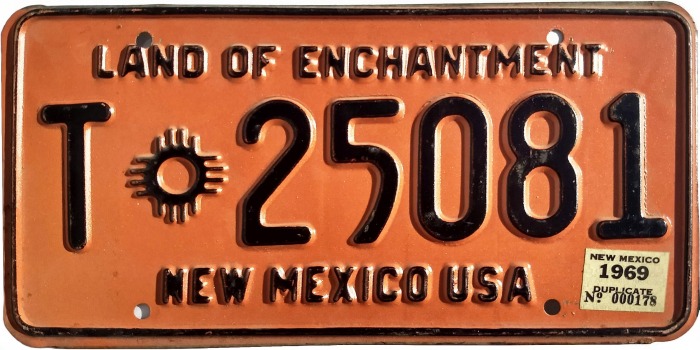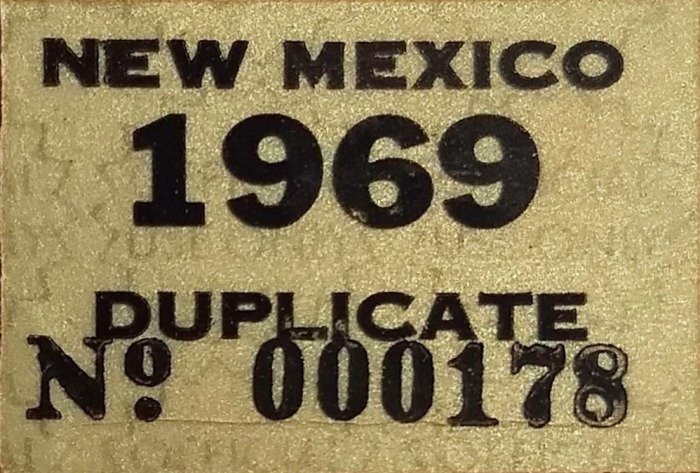 Duplicate Trailer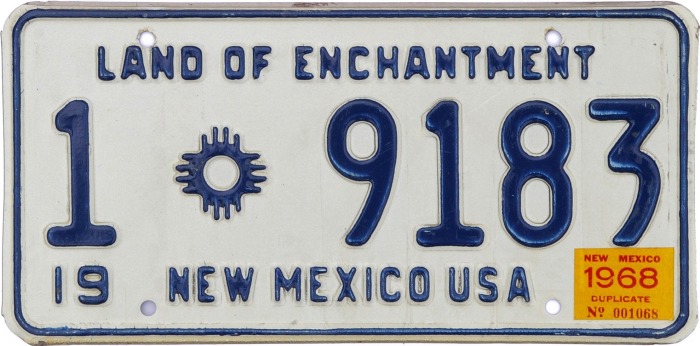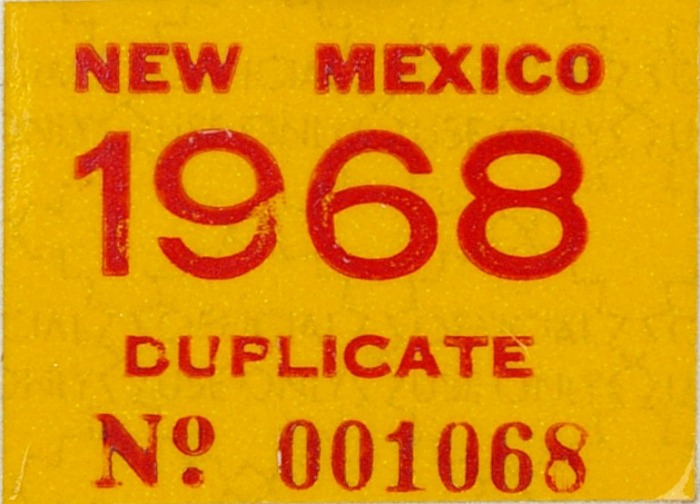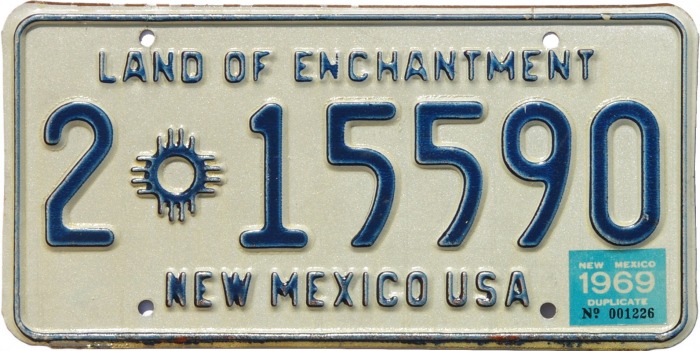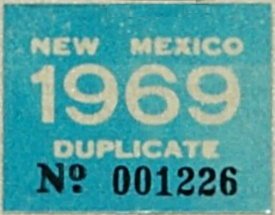 Duplicate Truck

1968 Duplicate Truck sticker on 1969 Truck base. The replacement probably occurred late in the year, after the new base plates for 1969 had already been shipped to the DMV field offices.
Photo Credits: 1969 Duplicate Trailer and sticker courtesy Robert McArthur. 1968-1970 Duplicate Dealer courtesy Jim Gummoe. All others by Bill Johnston.