Dealer
These plates are used by motor vehicle dealers in lieu of having to get a regular license plate for every car on the sales lot. The plates are typically moved from vehicle to vehicle as they are taken out on demonstration drives. New Mexico's Dealer plates were first made available in 1913. Dealer plates were not brought under the staggered registration system introduced in April 1982, and to this day continue to expire in December, as they have since 1913. Consequently, all Dealer plate stickers bear a December expiration (excepting the 1984-1988 VENDOR stickers which show only the year, but which still expired in December). (See also Dealer Coach.)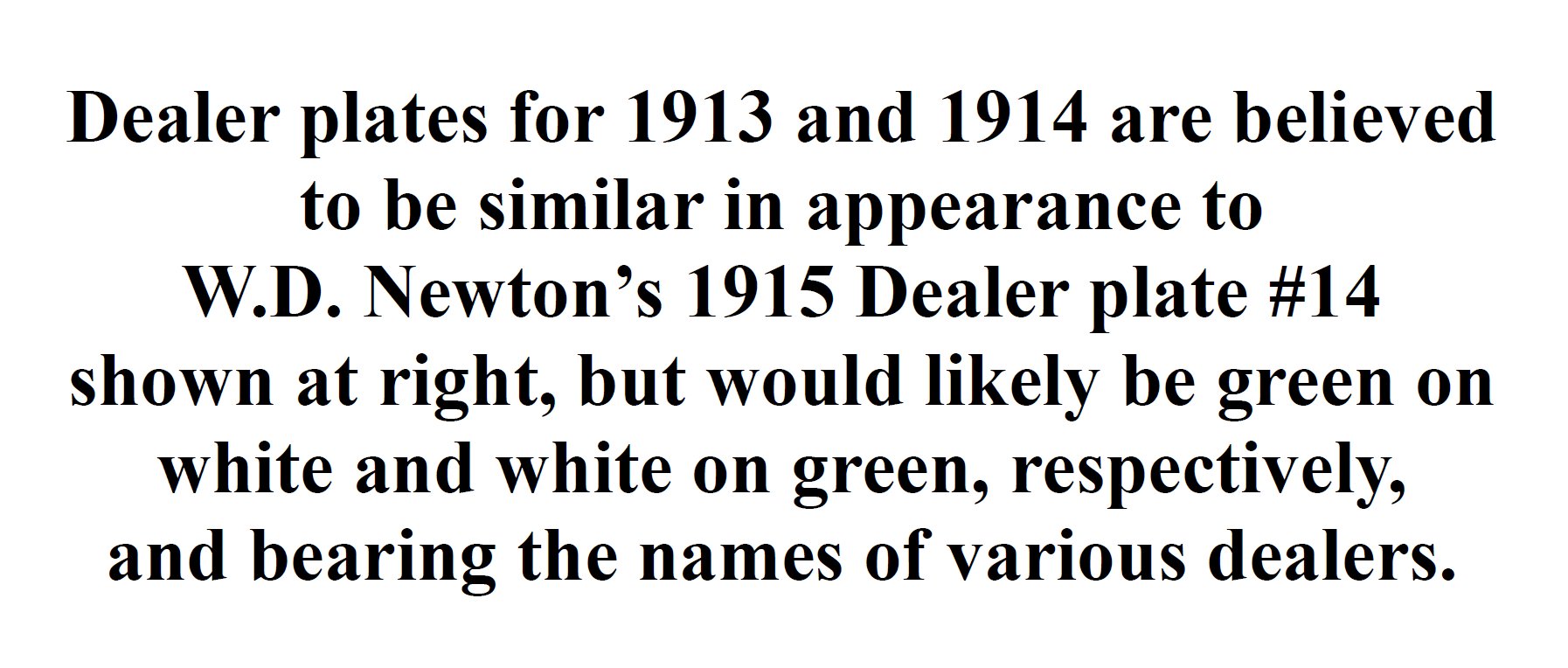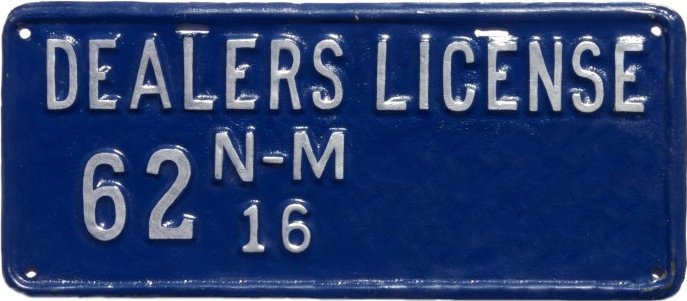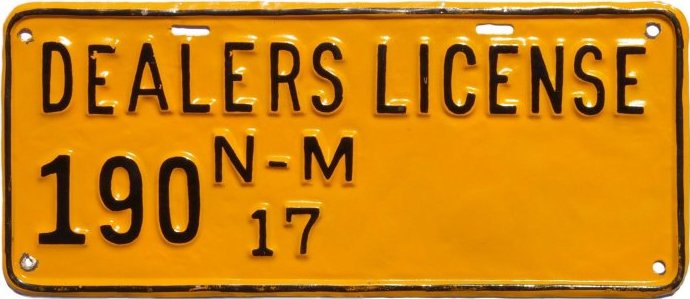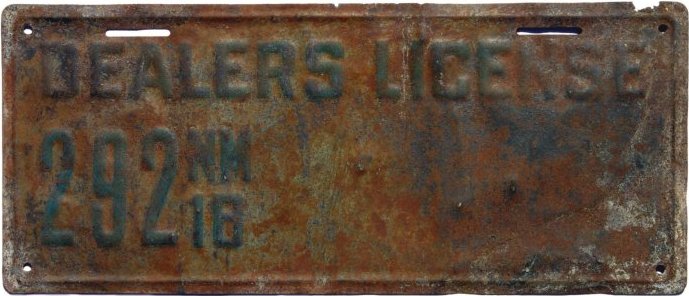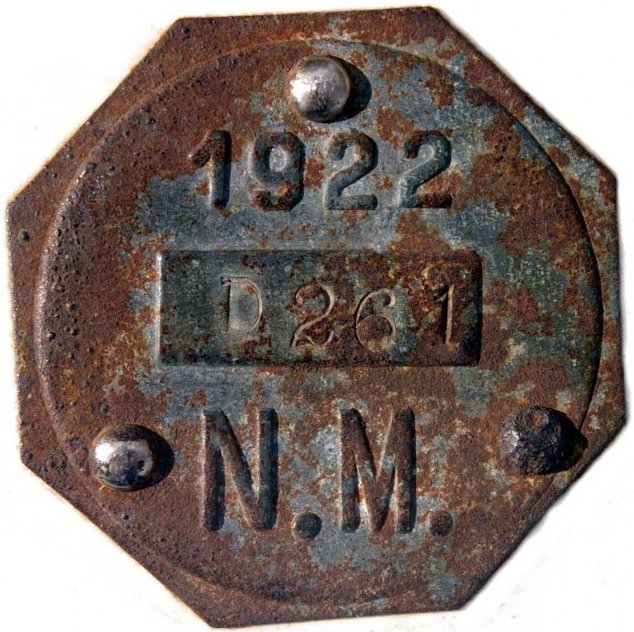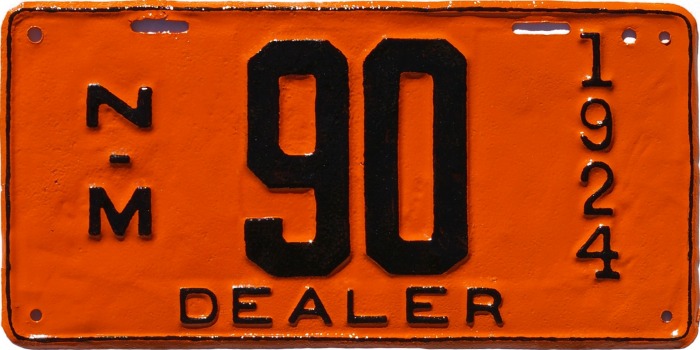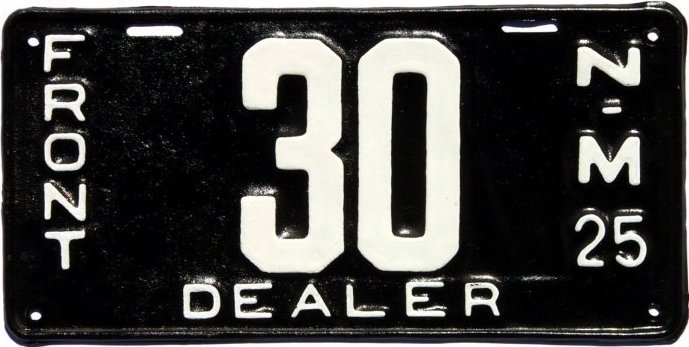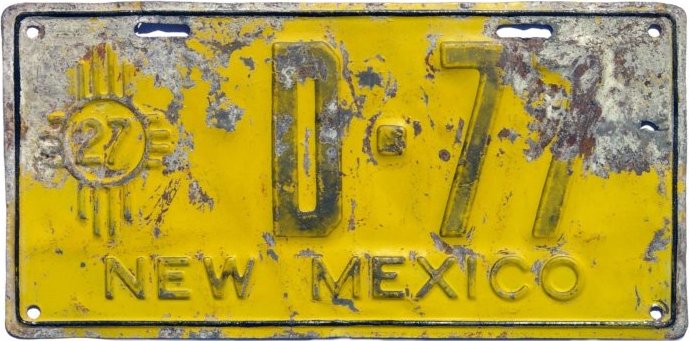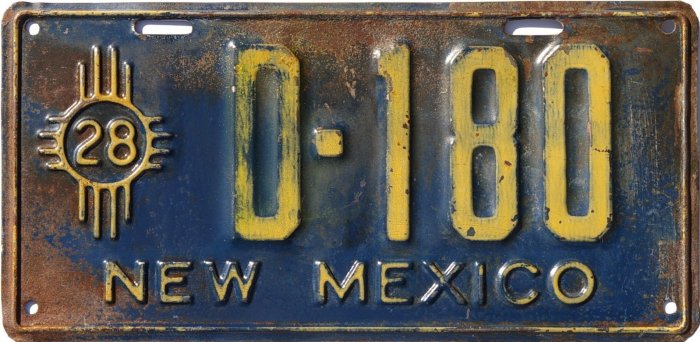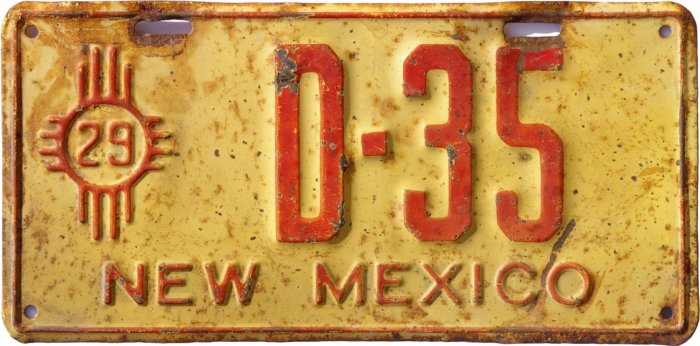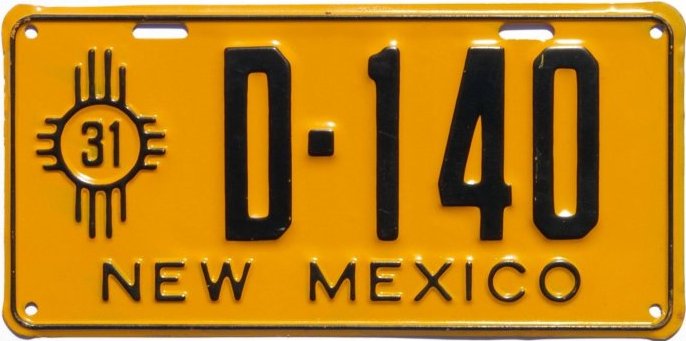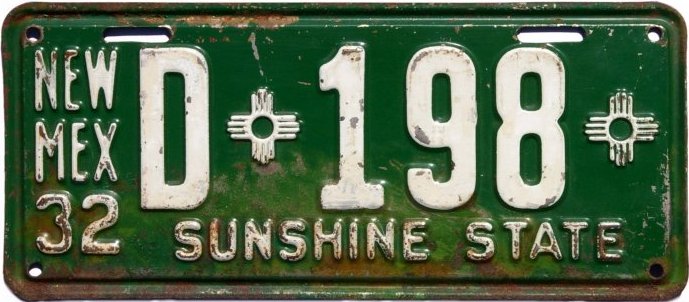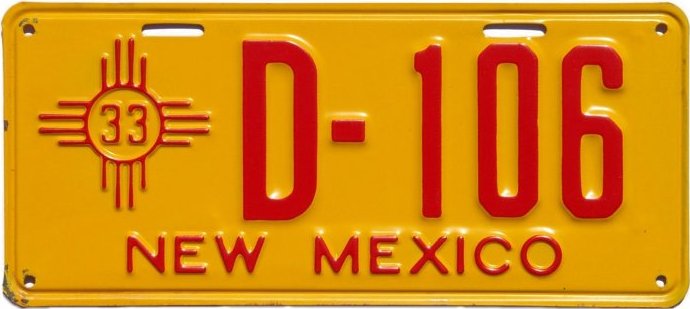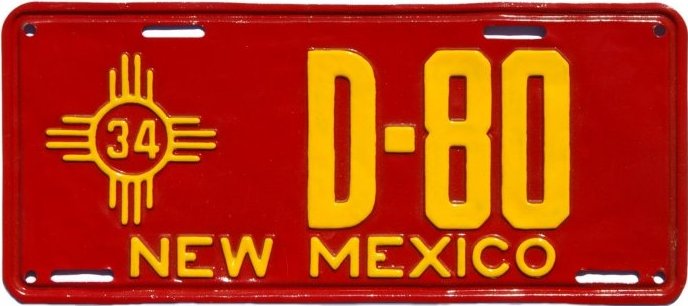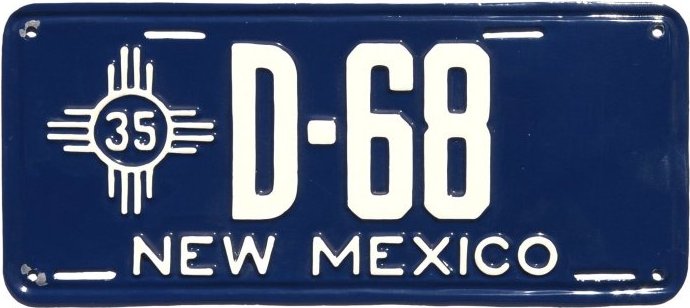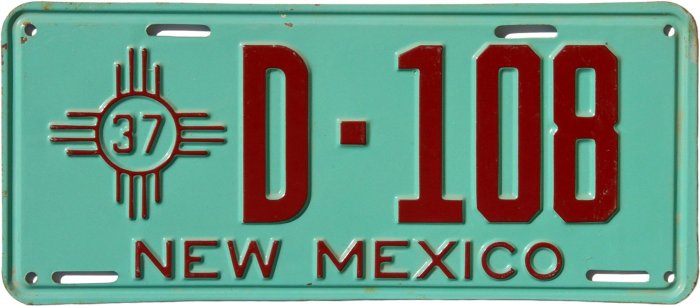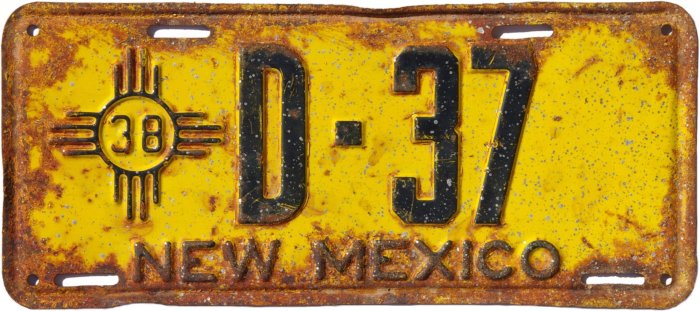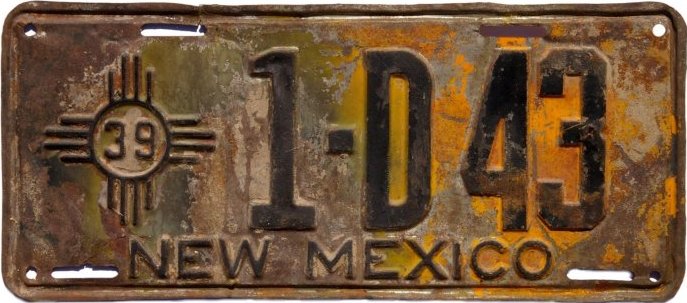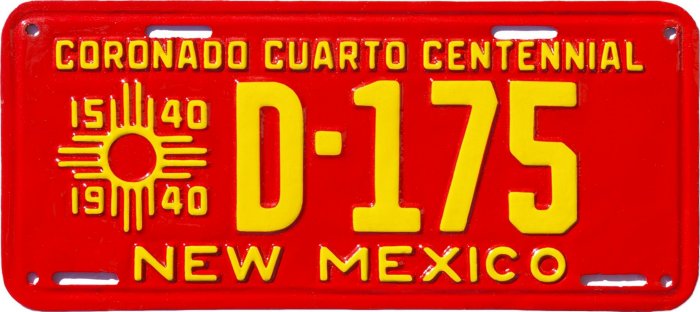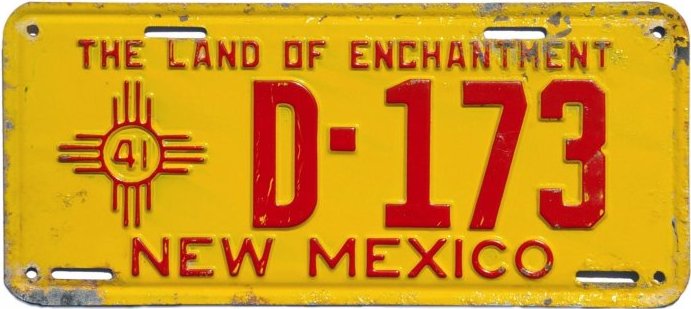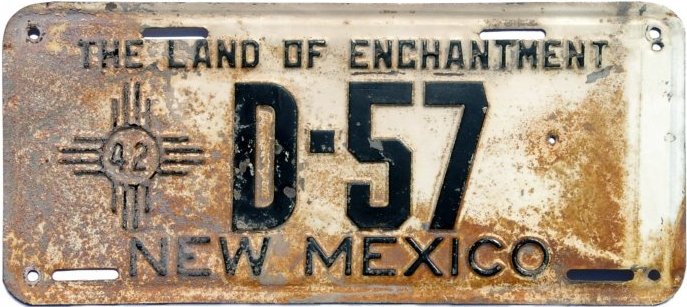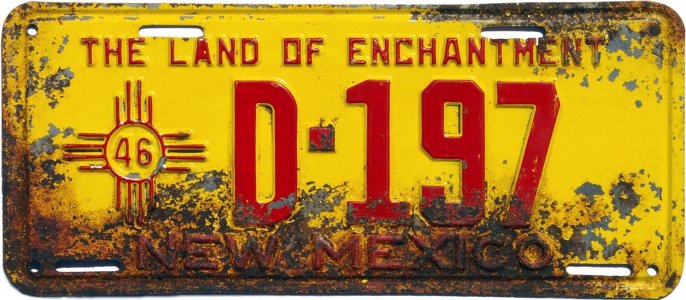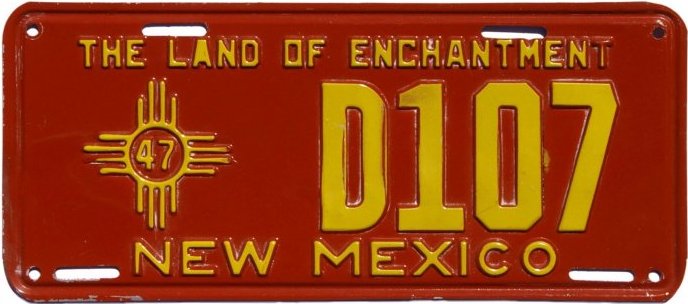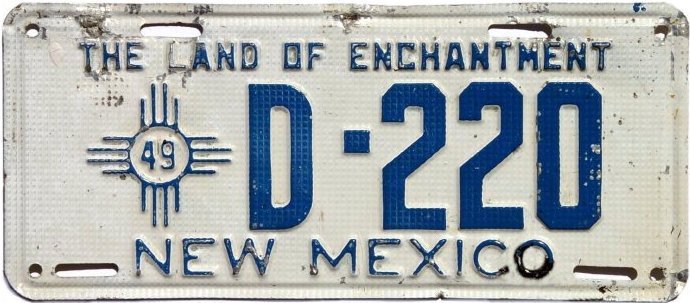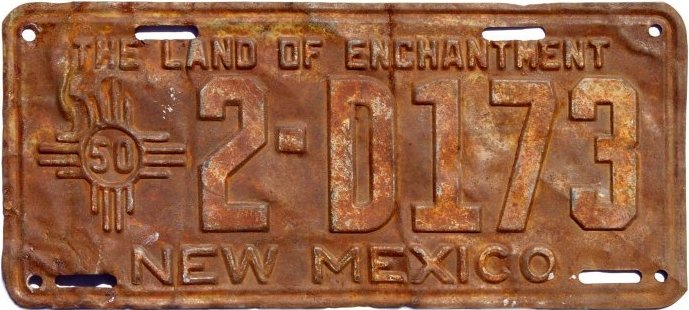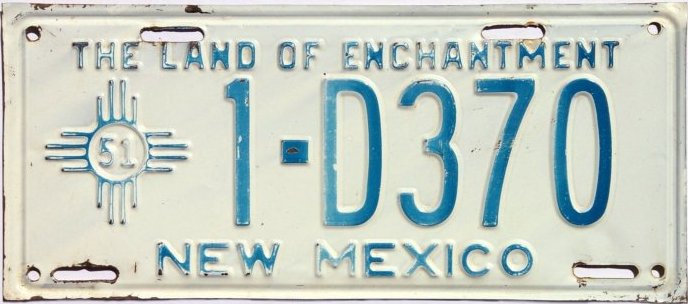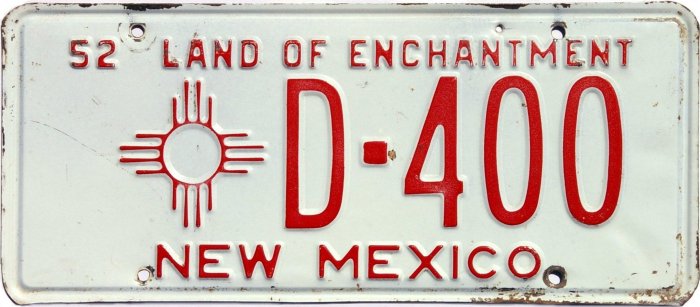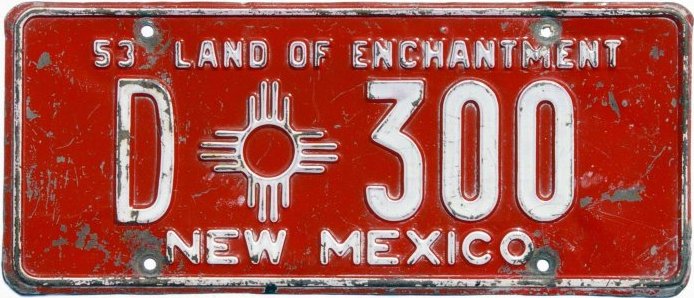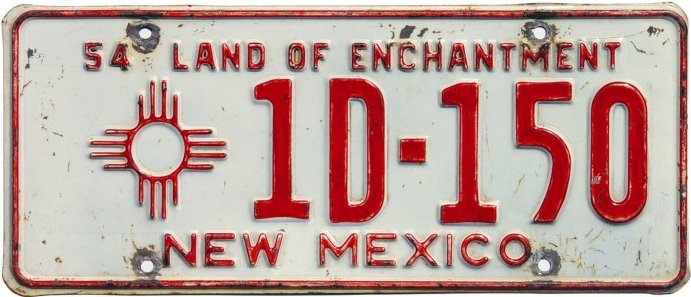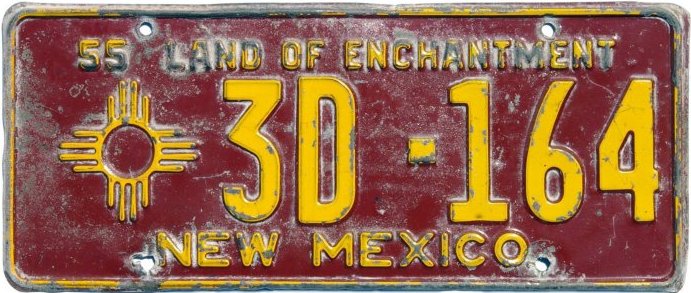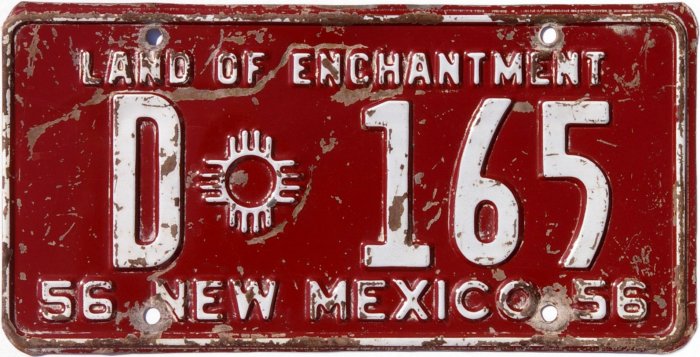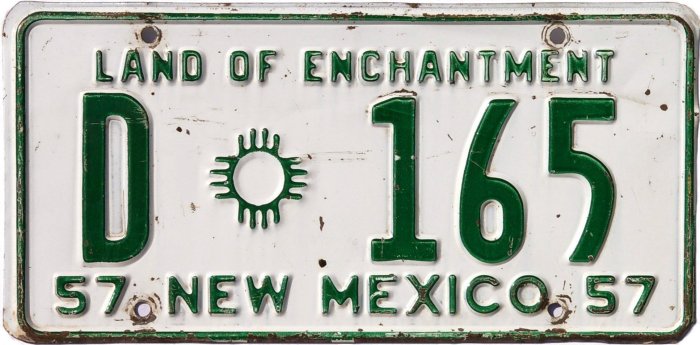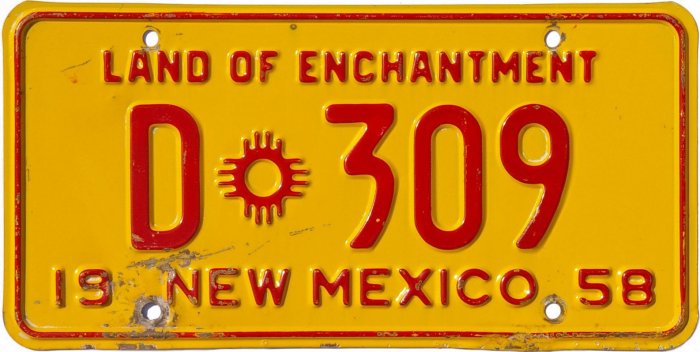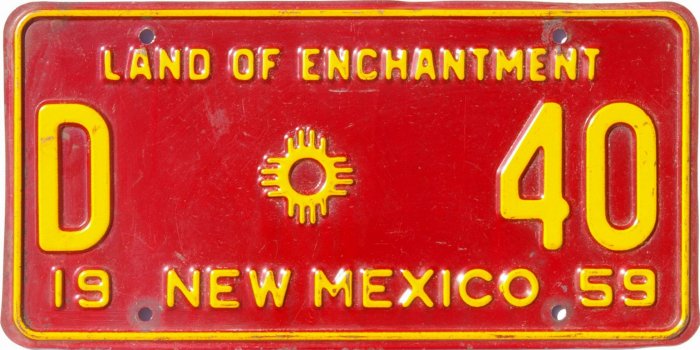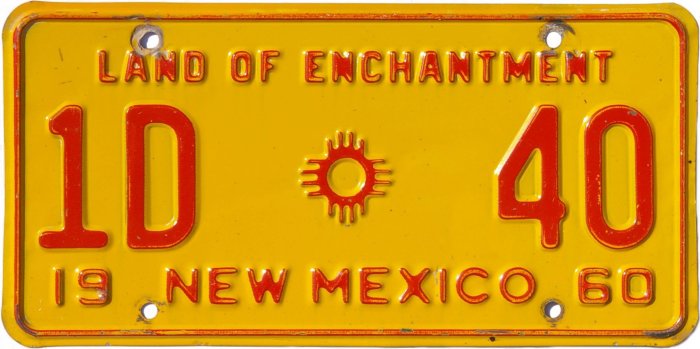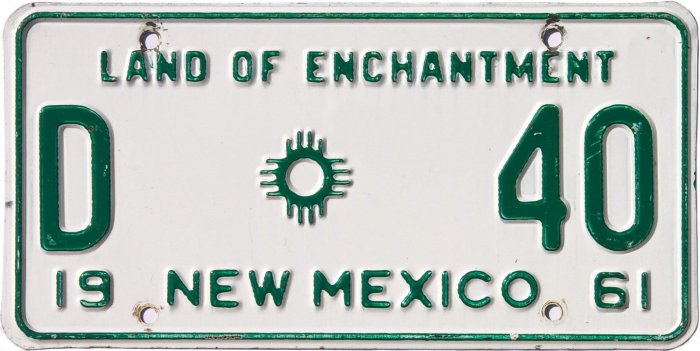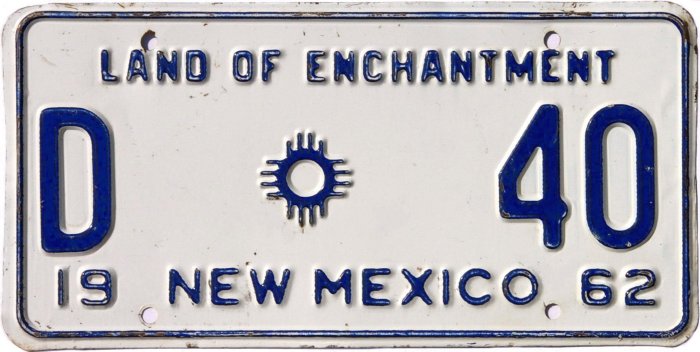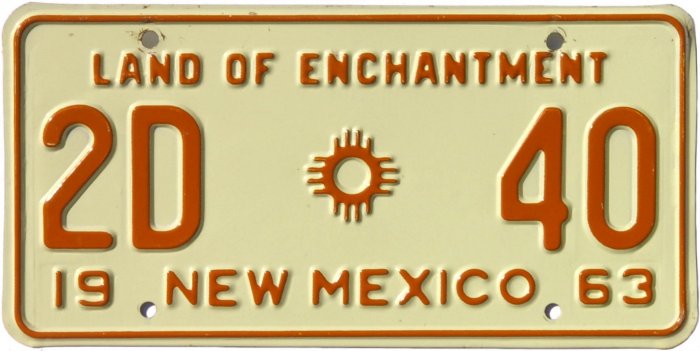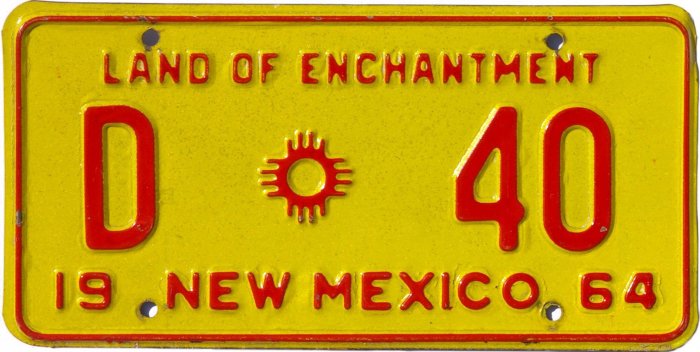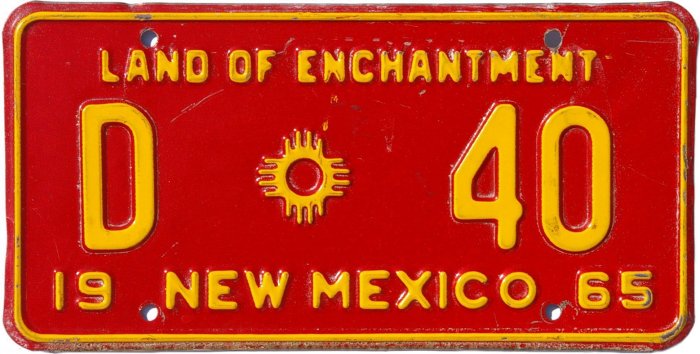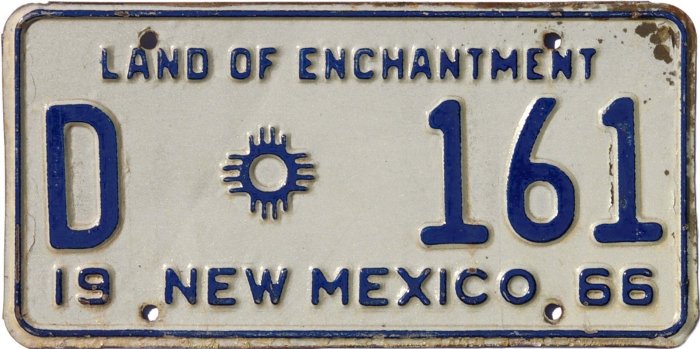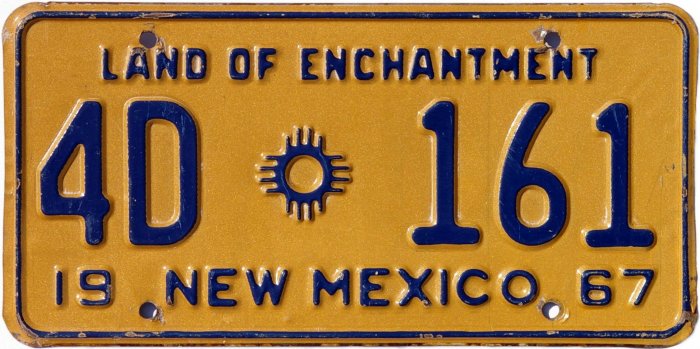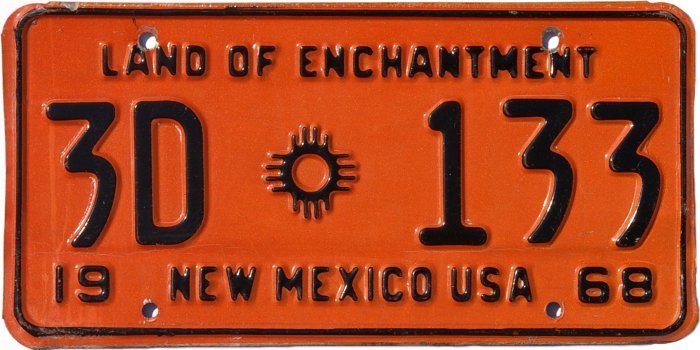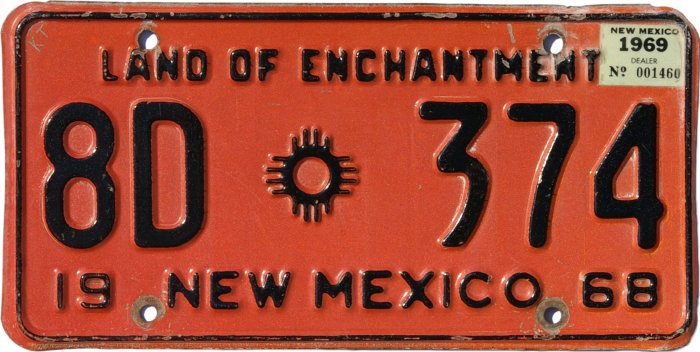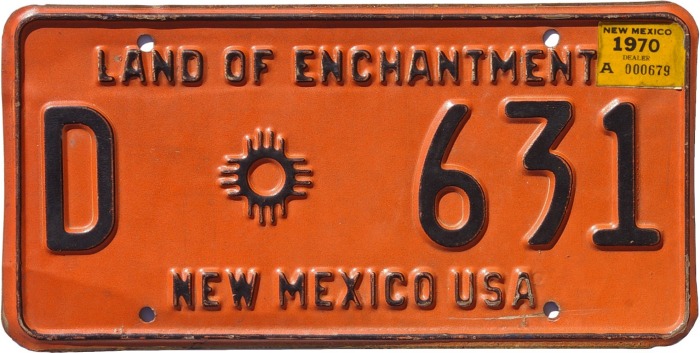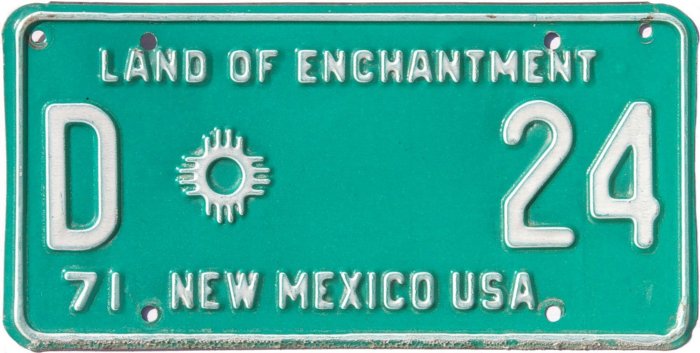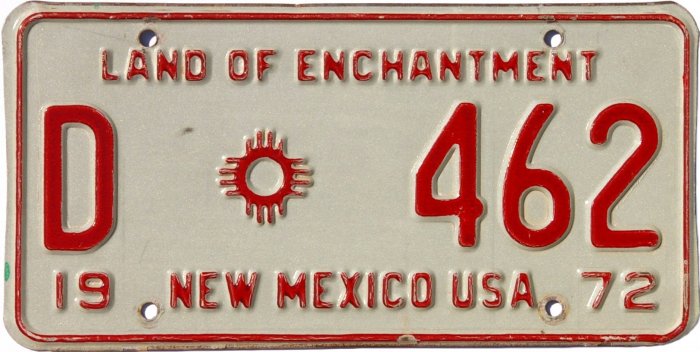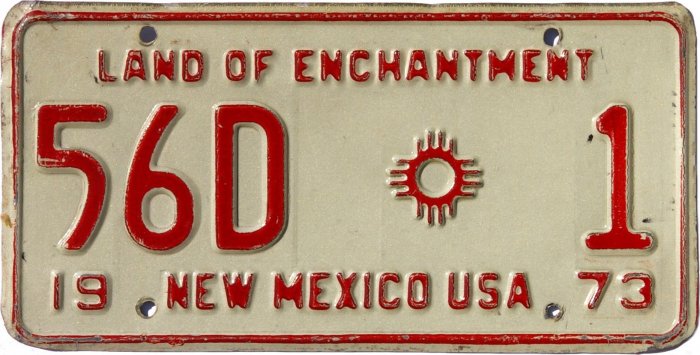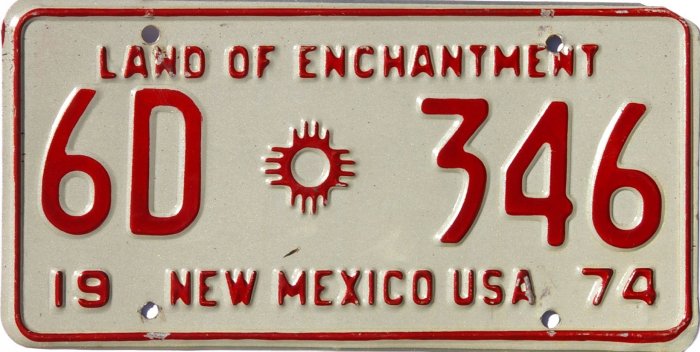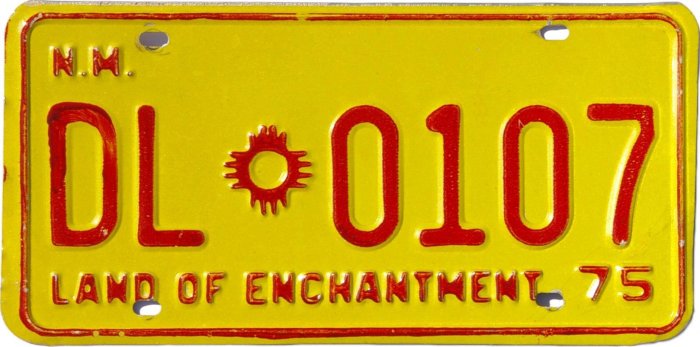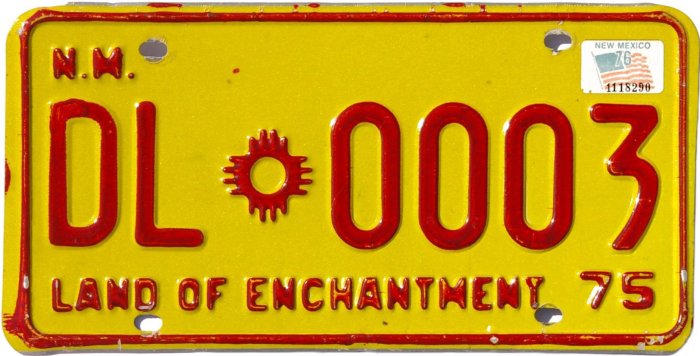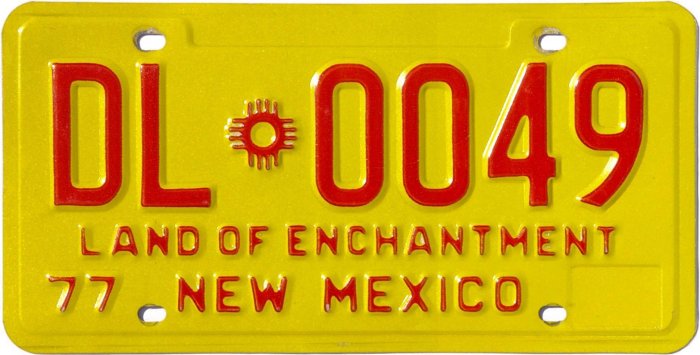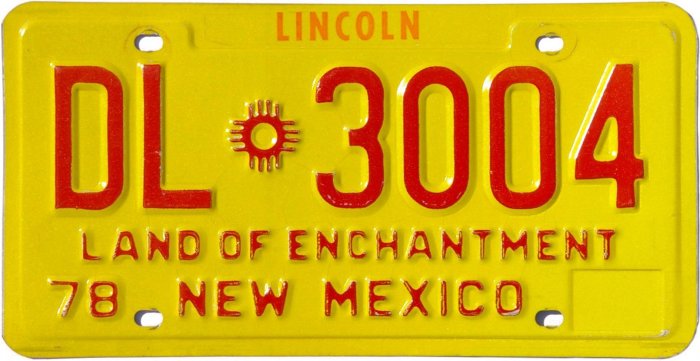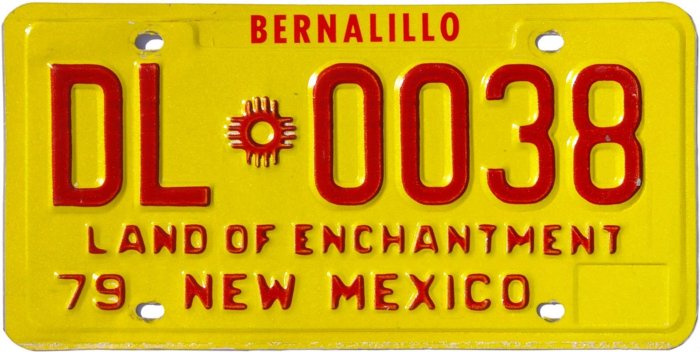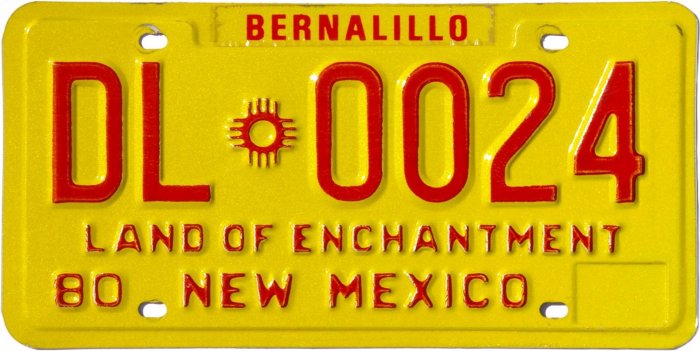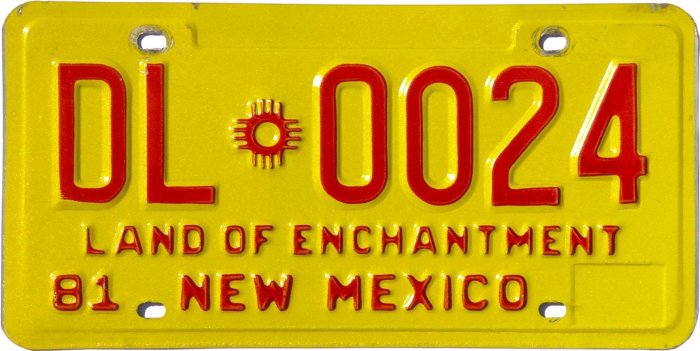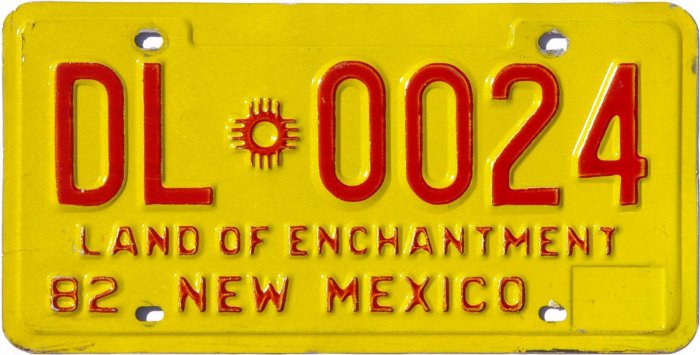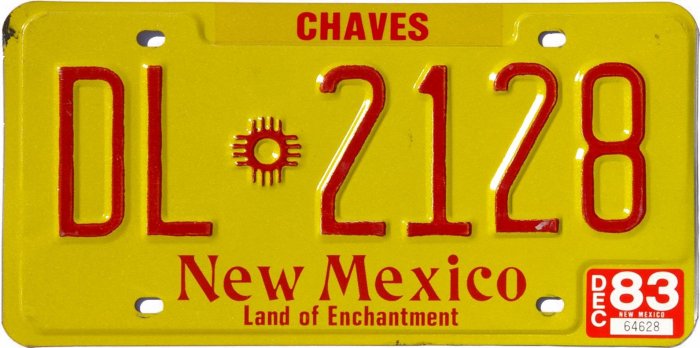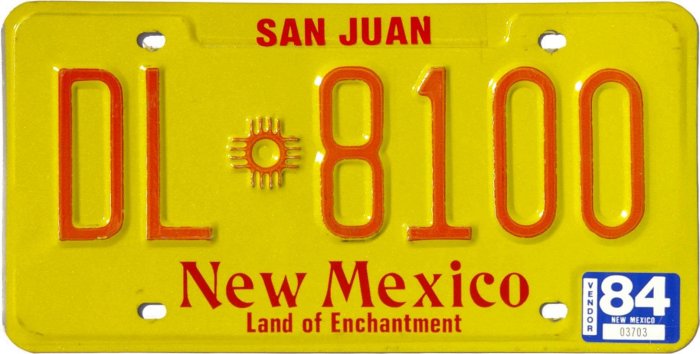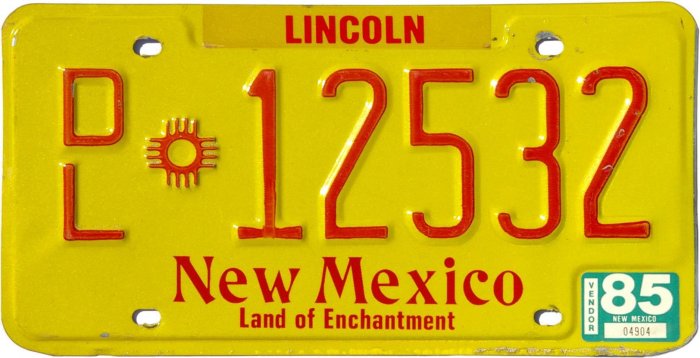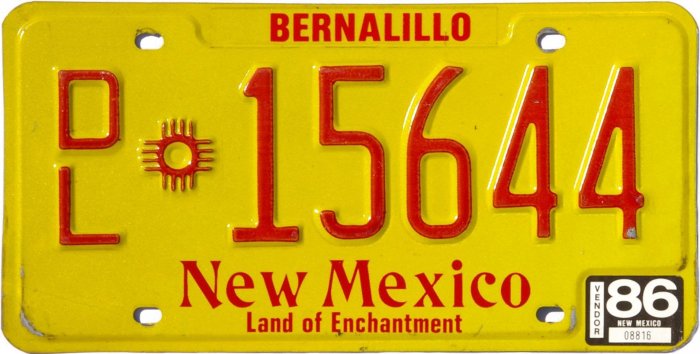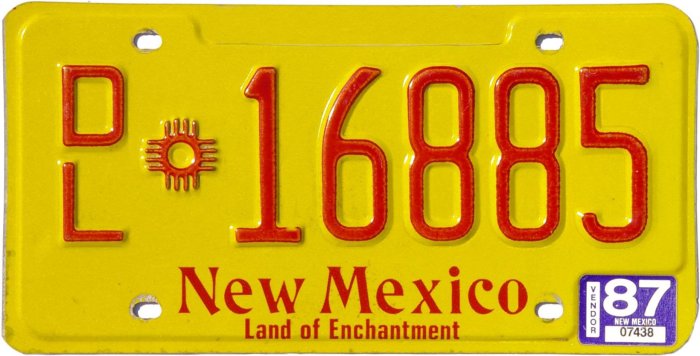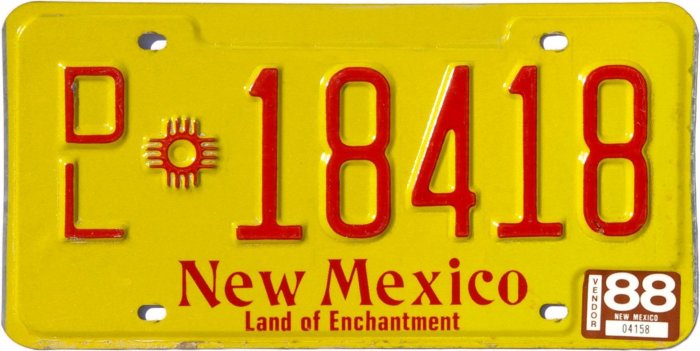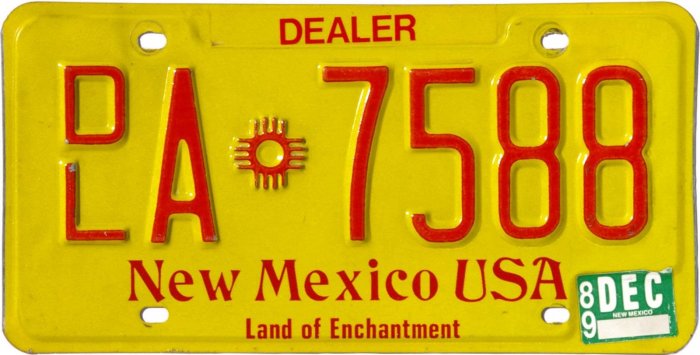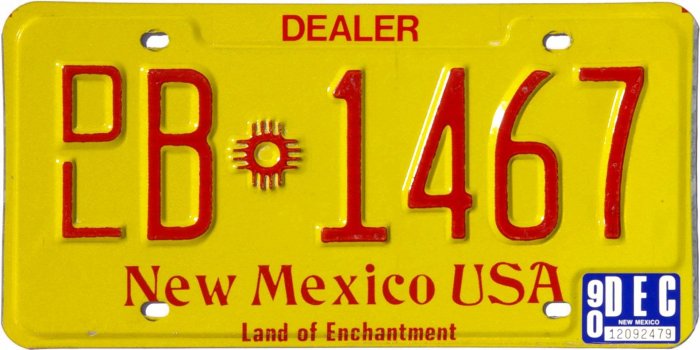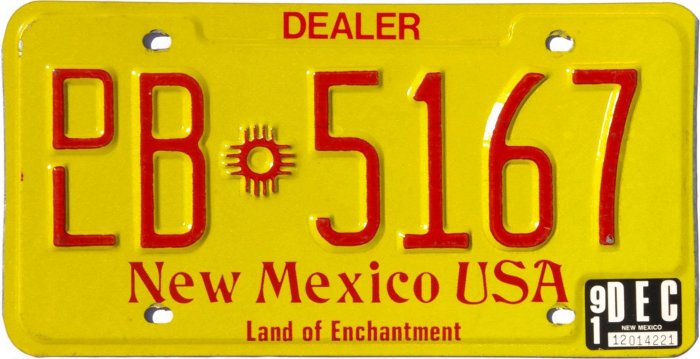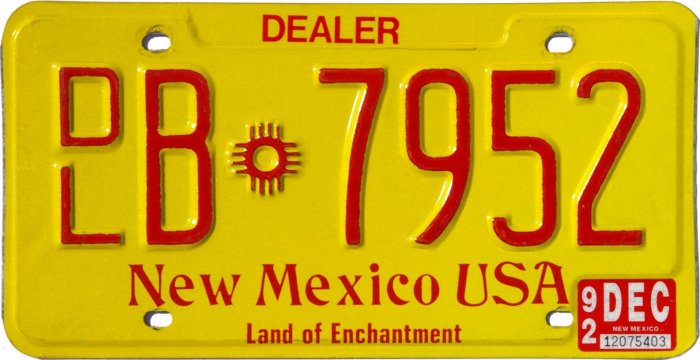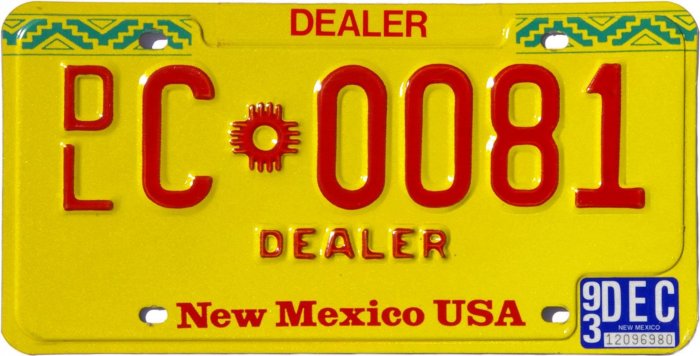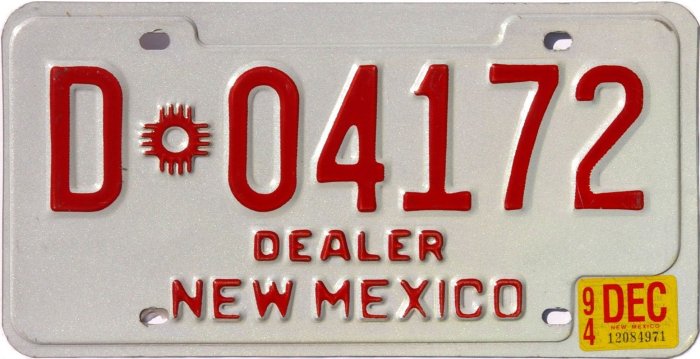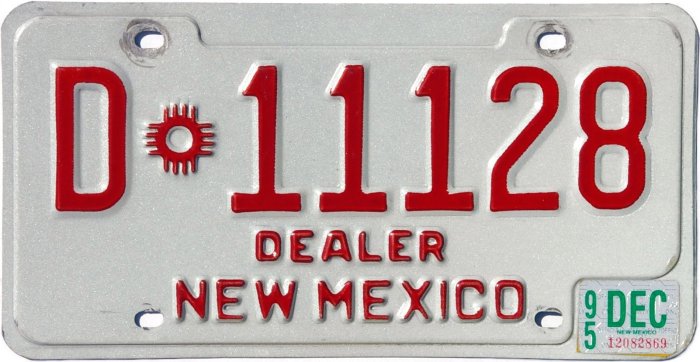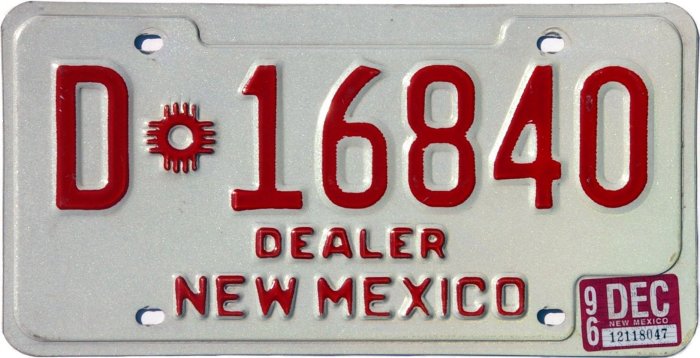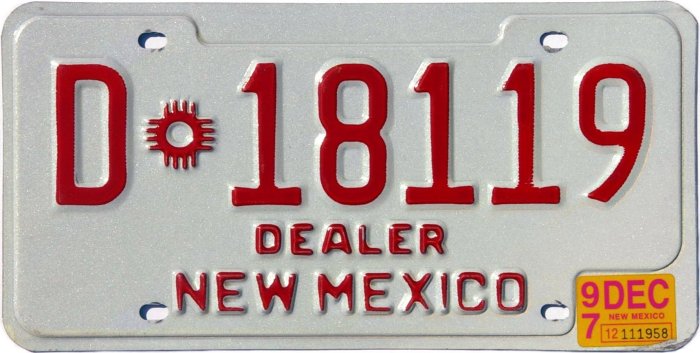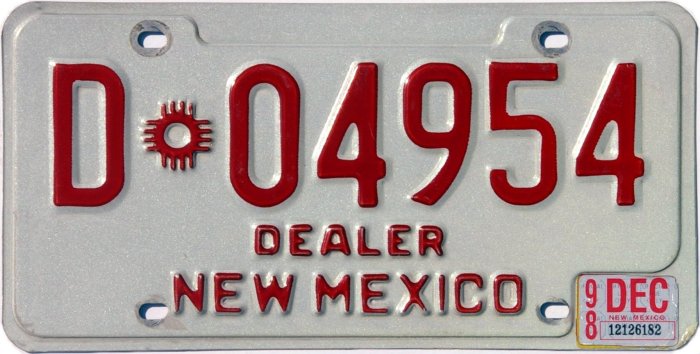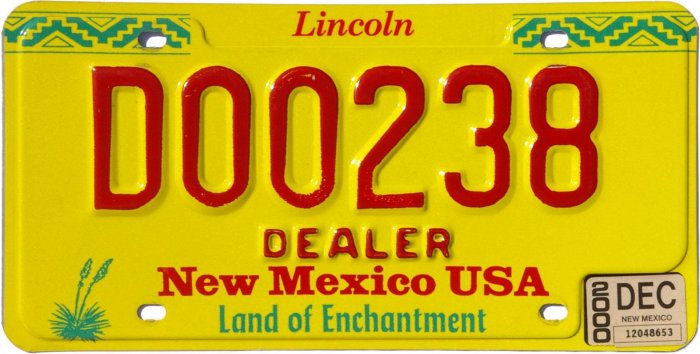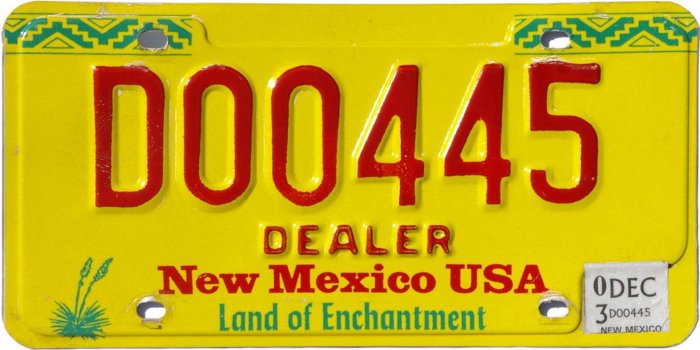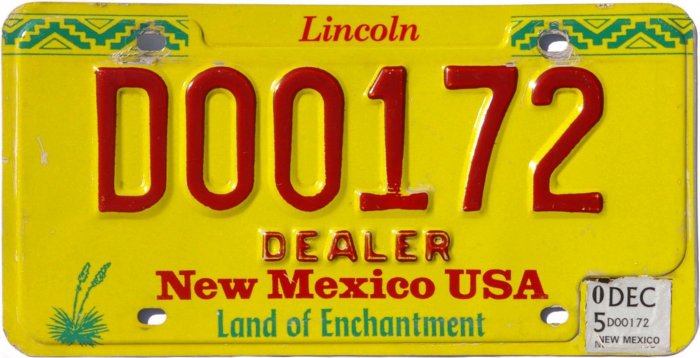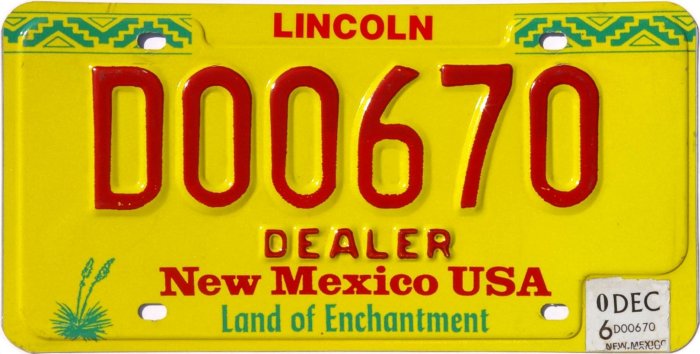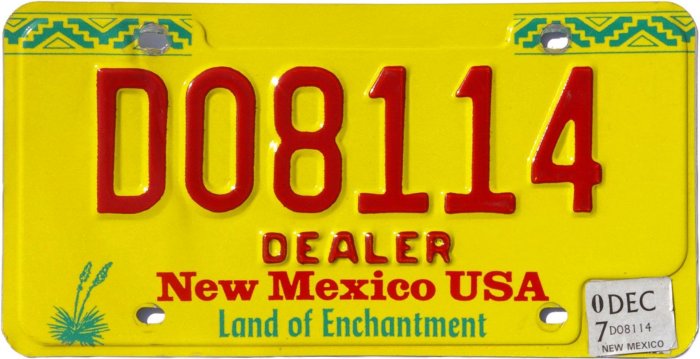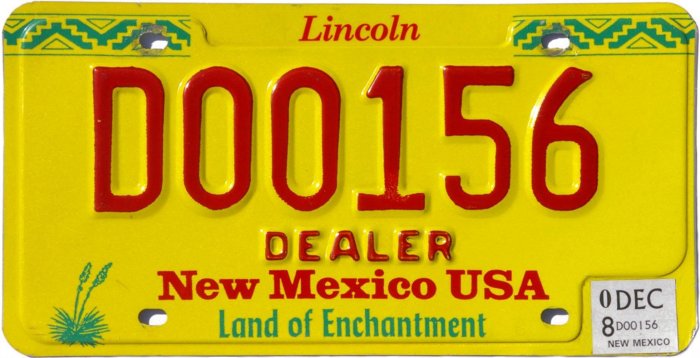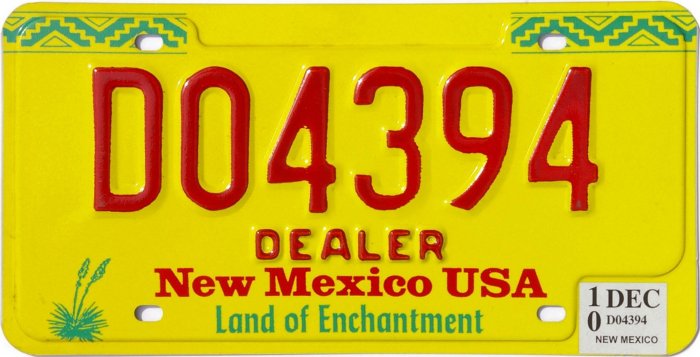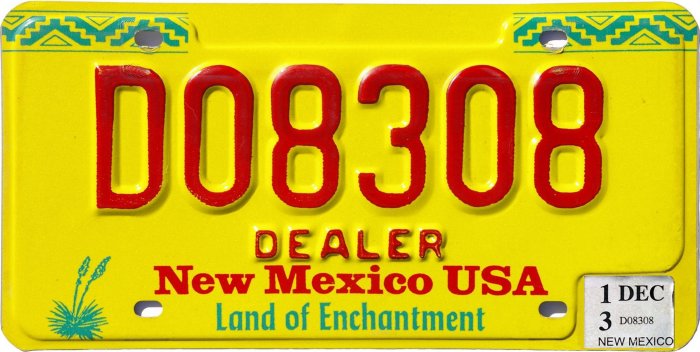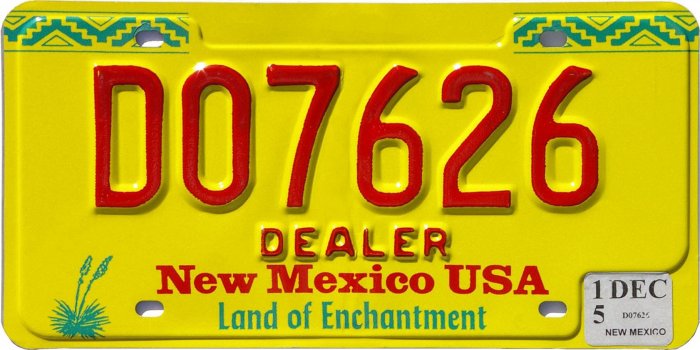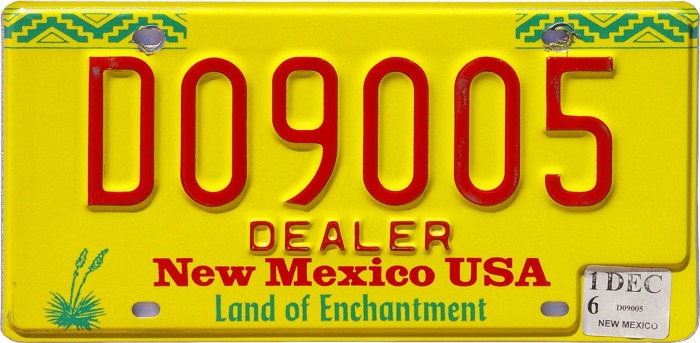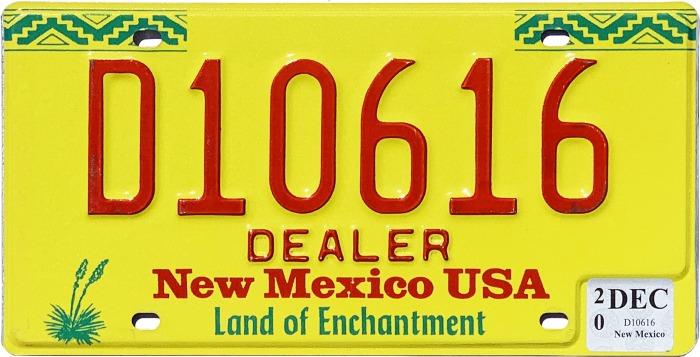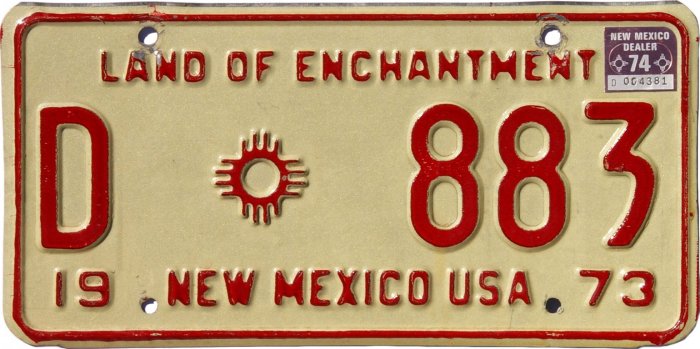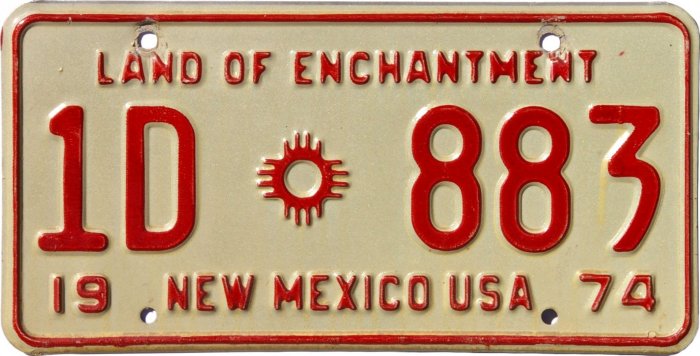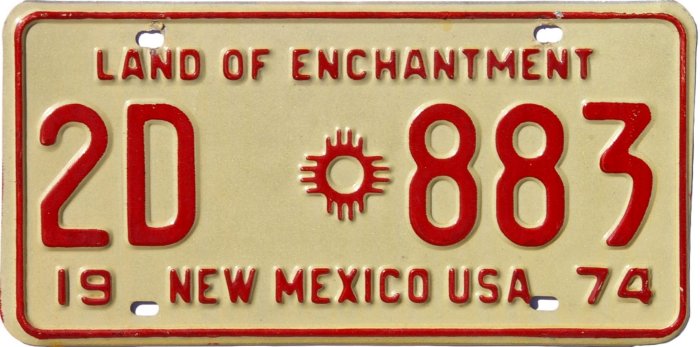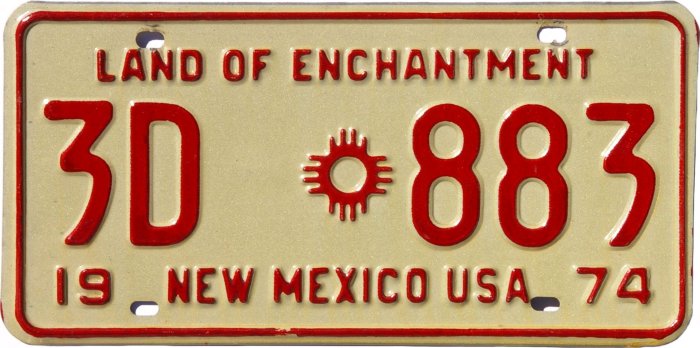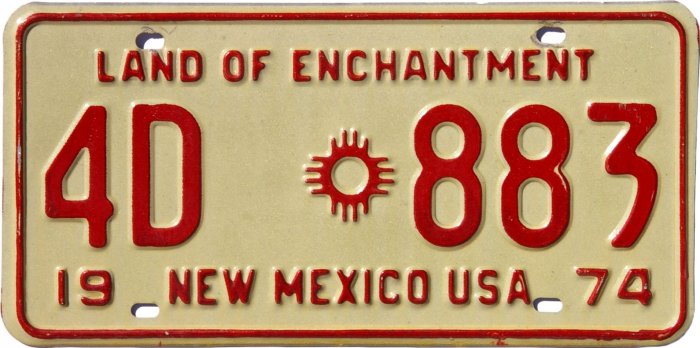 Example of multiple dealer plates issued to a single dealer during a given year
Demonstration Permits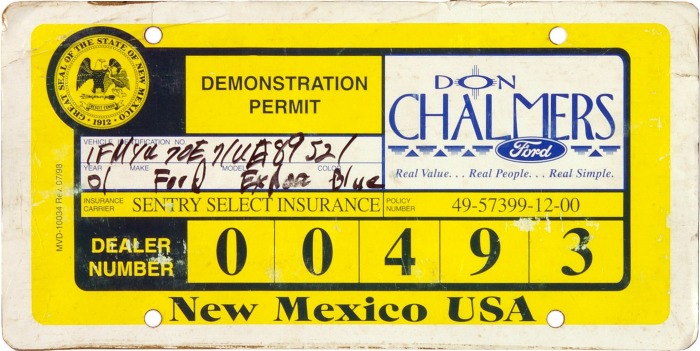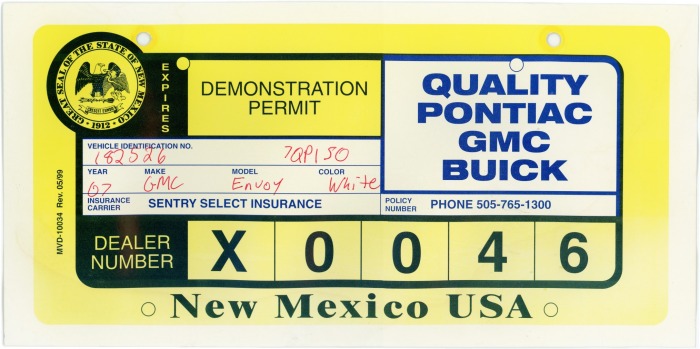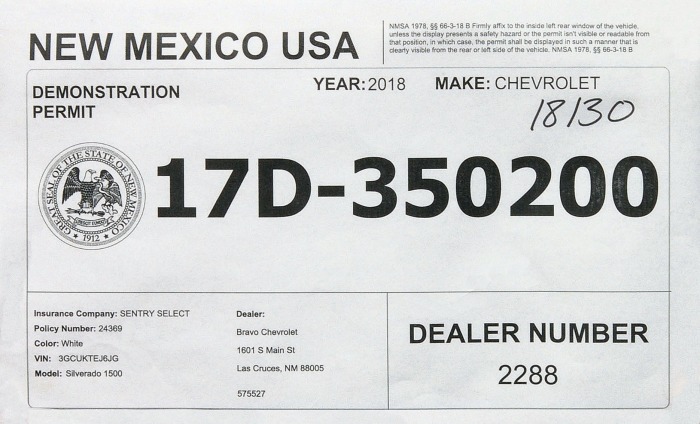 Although regular Dealer plates are still in use today, since the 1990s they have been mostly supplanted by cardboard or paper Demonstration Permits bearing the VIN of a specific vehicle to which it is assigned. These permits have the advantage of not having to be moved from one vehicle to another as demonstration drives are taken by prospective buyers.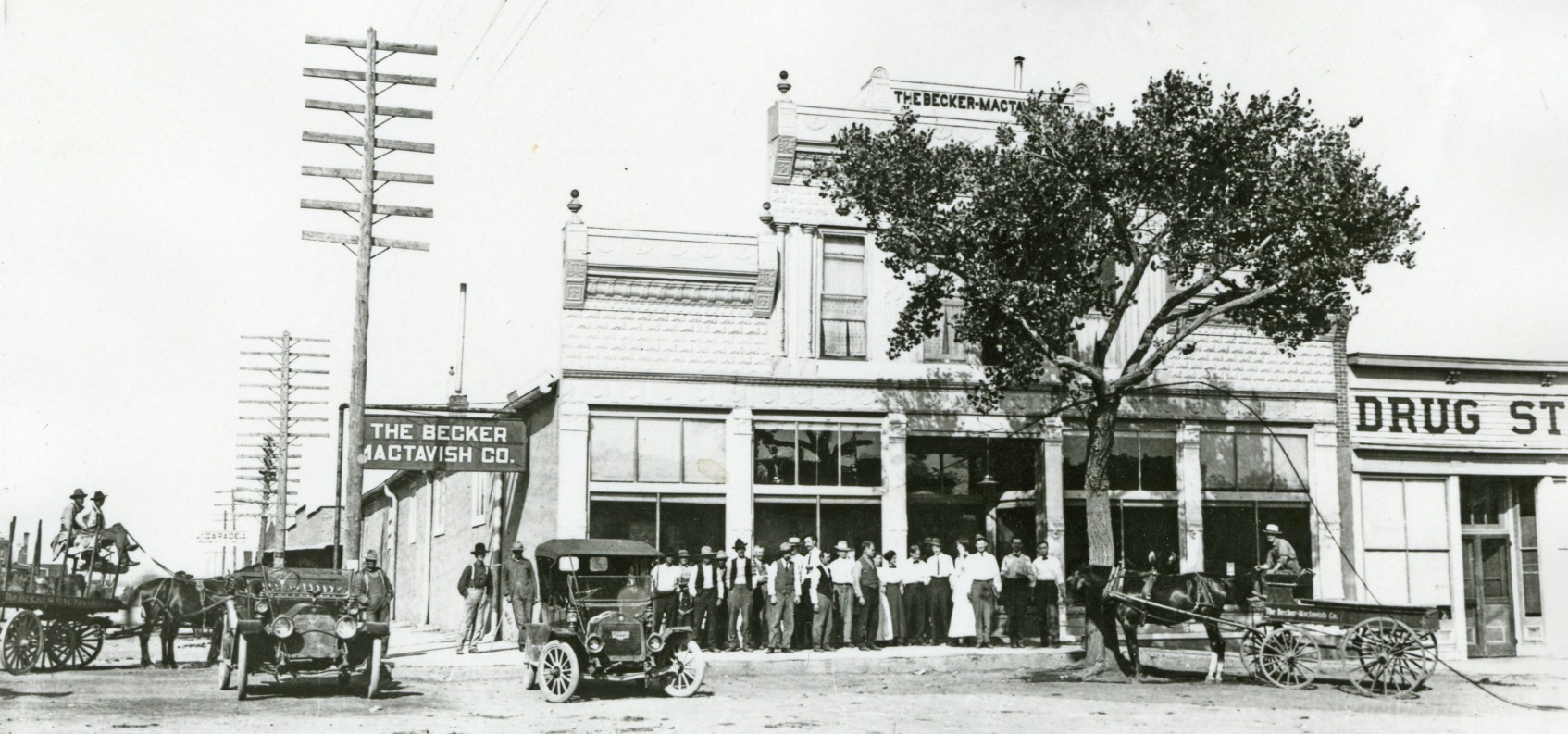 Magdalena, N.M. was already a center for mining and livestock raising when it became the terminus of a Santa Fe Railroad branch line built from Socorro in 1884. As Magdalena prospered over the next several decades, the Becker Mactavish Co. became its dominant retail outlet, selling everything from millinery to automobiles. An early entrant in the auto sales business, the company just missed receiving the very first Dealer's License ever issued by the state of New Mexico. Beginning with Dealer plate #2 in 1913, the company went on to receive Dealer plate #30 in 1914; #3 in 1915; and #50 in 1916. These would be among the rarest of all New Mexico dealer plates today, but unfortunately not one of them is known to survive.
Courtesy Socorro County Historical Society.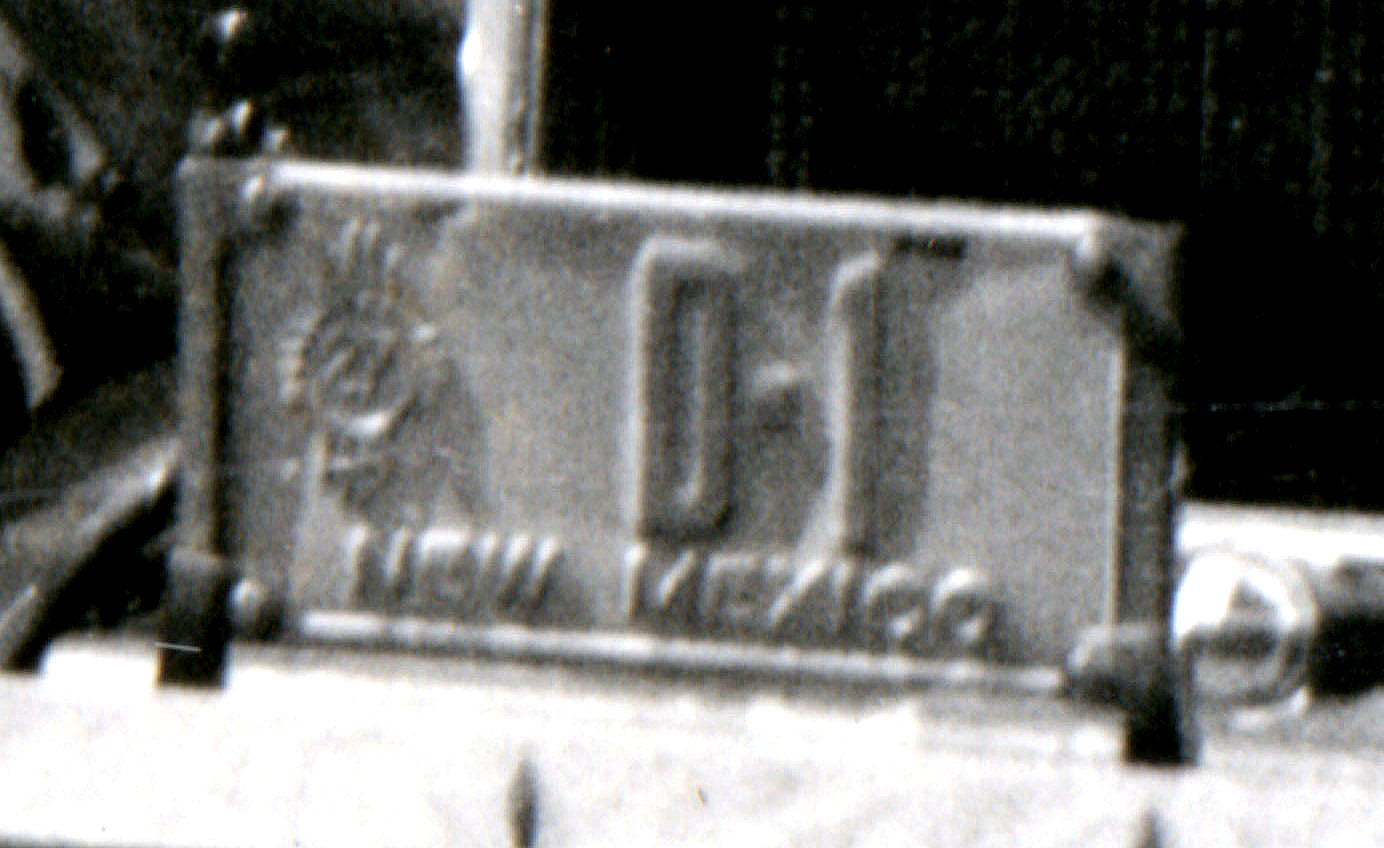 Richard Dillon, Governor from 1927 through 1930, was a lifelong Packard man who traded for a new car every couple of years. This photo was snapped in 1927 at the O.S. Emblem Packard dealership in Santa Fe, while Dillon, far left, walked the lot to pick out yet another new car. The car at right carries 1927 Dealer plate # D-1, which was assigned to the Emblem dealership.
Author's Collection.


1948 Used Car Dealer's License Document. Whereas new car
dealers received dealer license plates, used car dealers
received only a license certificate, such as this one issued to
Charles Evans of Socorro. Author's collection.
1954 Motor Vehicle Dealer's License Document for
Cimarron Mercantile Co., which received Dealer
plate # D-480 for this year. Located in New Mexico's
northeast highlands, not far from Las Vegas, Cimarron in
the 1950s was a small village of 850 souls, a population
which has increased by less than 200 in the half century
since. Author's collection.
Dealer Manufacturer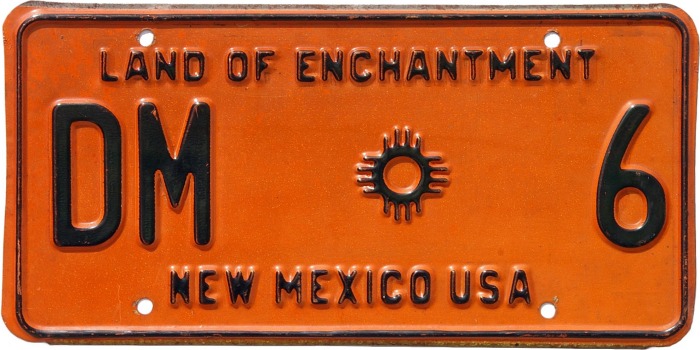 1969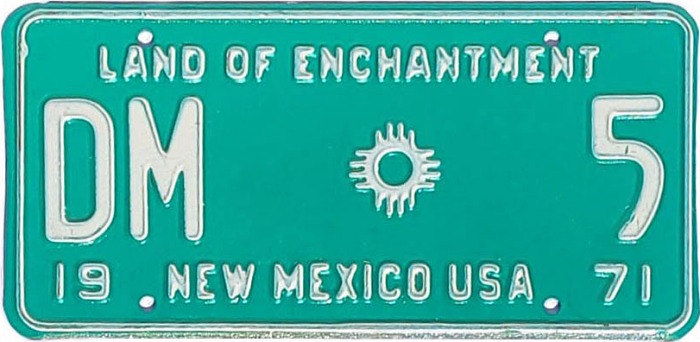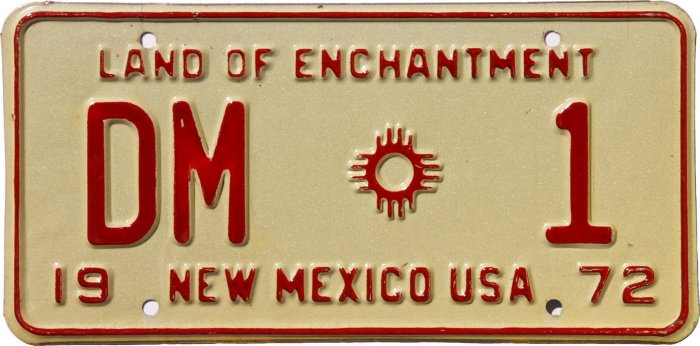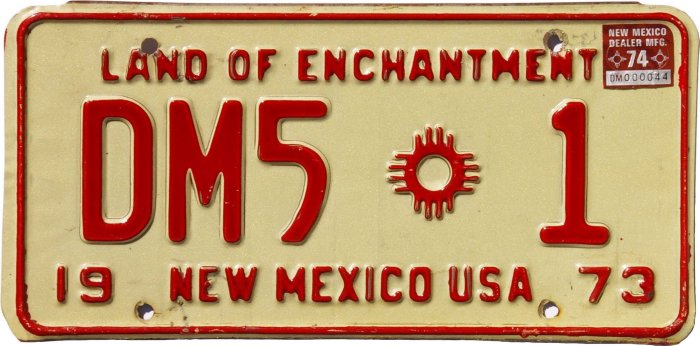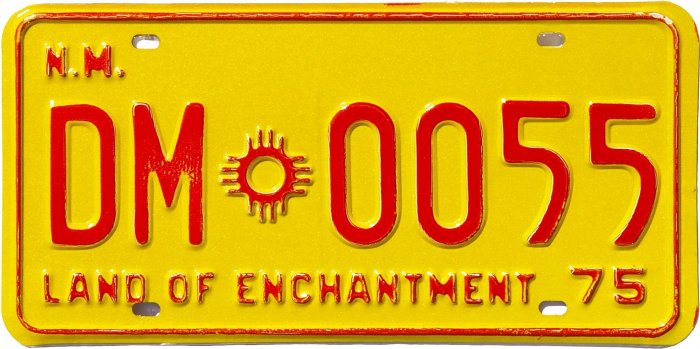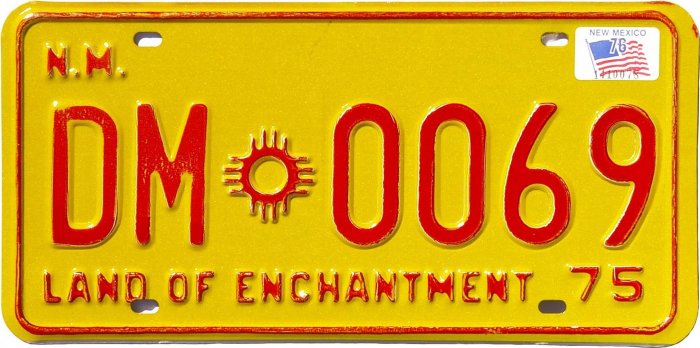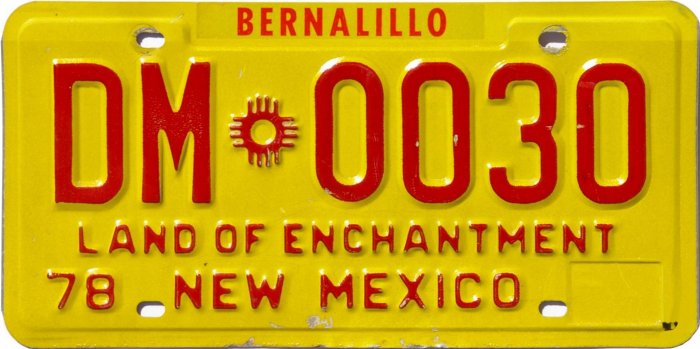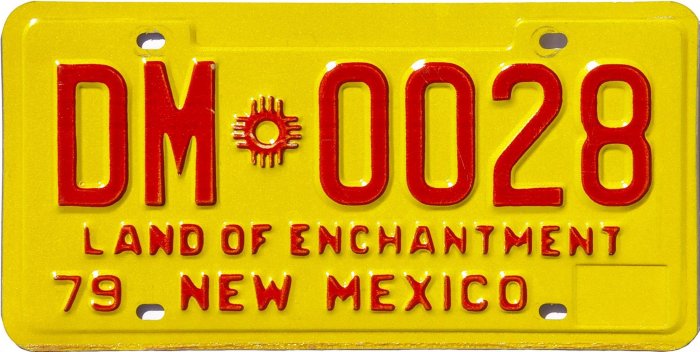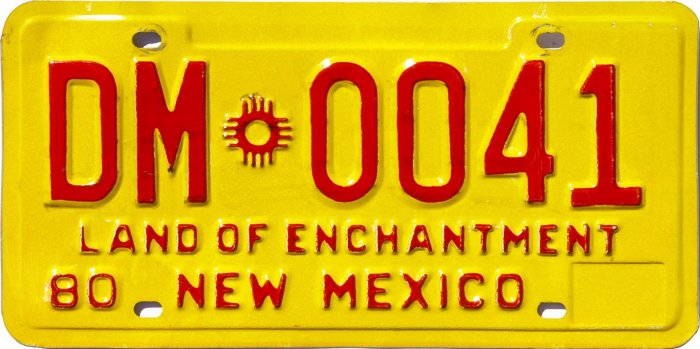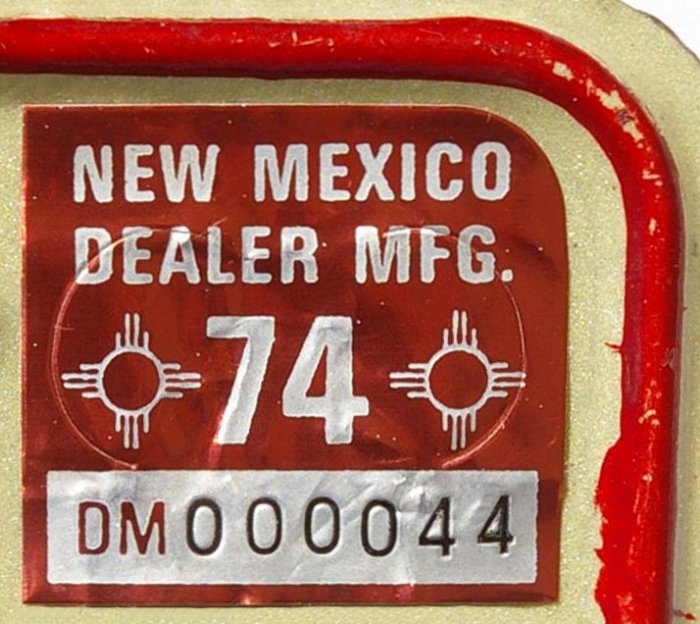 Dealer Manufacturer plates in New Mexico were issued to manufacturers of buses and trailers. (The state did not have automobile manufacturers). New Mexico Dealer Manufacturer plates are known to exist from the late 1960's

and have always had the DM prefix. Since 1975 they have had the format DM*1234

,

where "*" is the zia symbol. We would like to photograph additional plates of this type for inclusion here. If you have any, please contact us!
2018 Demonstration Permit courtesy Bravo Chevrolet, Las Cruces, NM, 1971 Dealer Manufacturer courtesy Phil Hill. All others by Bill Johnston..